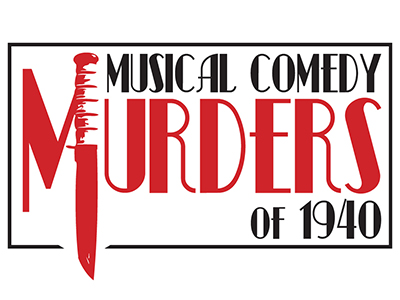 Stuck in a mansion during a snowstorm, a group of performers preparing for a musical are left to solve a murder mystery as it unfolds among them. This is the plot of the upcoming spring semester play, "The Musical Comedy Murders Of 1940." Contrary to its title, the play is not a musical, but a comedy that includes two short songs.
"It is a farce," said Acting Director Todd Dillon, "which is a type of comedy that places exaggerated characters in imaginary situations where they face a number of outrageous obstacles."
The play was chosen after a poll, in which, "most (students) leaned toward wanting to do a comedy." With it requiring a smaller number of actors, the play has 10 possible roles, five male and five female. Audition dates are Monday, January 30, from 3:15 p.m. to 5:45 p.m. or 6:30 to 8:45 p.m.
For auditions, students will be provided with cuttings that they could use for auditioning.
"They do not need to be memorized," said Dillon. "Students need to be ready to read, making bold character development choices." Callbacks will be at 6:30 p.m. Tuesday, January 31, and the cast will be announced shortly after. The cast will then attend a read-through on Monday, February 13, with their first rehearsal on Tuesday, February 21.
"For those auditioning for an acting role: Do your homework," said Dillon. "Miss Astroski can supply those interested with a link with details about characters' descriptions, accents required, etc."
Along with the cast, backstage crews are needed for things such as lights, sound, costumes, props, set building, publicity, make-up and more.
"Check the schedule and report any conflicts ahead of time," said Dillon. "Especially actors … roles may be determined by how available one is. Even if one is perfect for the role, if unavailable to rehearse, it may not work."
Additional questions can be directed to Technical Director Emily Astroski.
Story by Tiba Altower