News

The Imagination Lab is a world-class, innovative learning space where all students grades K-5 visit monthly for a 90-minute Odyssey. Students learn through hands-on...
Thank you to our Rotary partners for volunteering at The Lab today. We appreciate all of your support!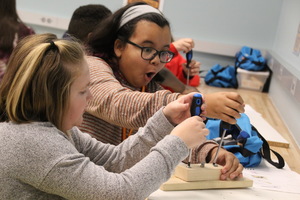 Throughout November, The Imagination Lab has focused on heroes, including Hometown Heroes. During this afternoon's odyssey for Clarks Creek fifth grade students, Plainfield...
SEE ALL NEWS