Dean Shepard, Director of Transportation
dshepard@plainfield.k12.in.us
317-838-3632
918 Whitaker Road, Plainfield, IN 46168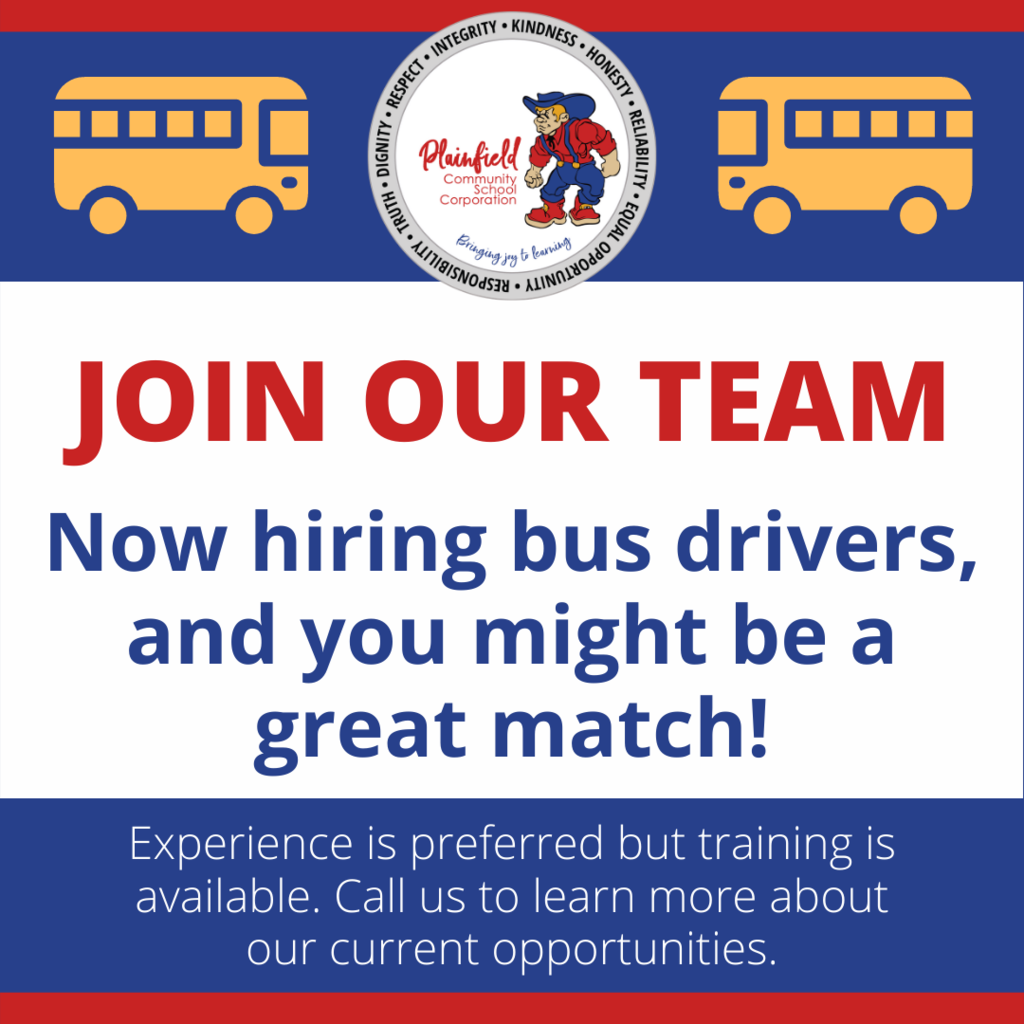 Do you love kids? Would you enjoy working mornings and afternoons with some time off in between shifts? Even if you don't have your CDL, we provide training, and you just might be the perfect fit for our team. Apply now by visiting this link: https://www.applitrack.com/plainfield/onlineapp/default.aspx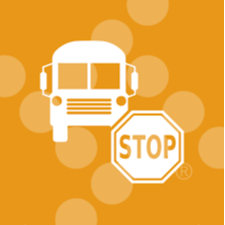 Starting with the 2020 - 2021 school year we will be using the VersaTrans My Stop phone app.
VersaTrans My Stop will allow parents to track their child's bus on its route and access bus route information easily from a mobile device. Parents will also receive an estimated time of arrival at their child's bus stop. The app is available for Apple and Android phones and is free of charge.
Here are some instructions on using the My Stop app:
STEP 1: Download the VERSATRANS MY STOP app in the App Store or in Google Play.
STEP 2: Select Plainfield Community School Corporation (IN)
STEP 3: Enter a Username (Your student's PowerSchool ID number 45XXXXX (this can be found in PowerSchool or ask your child), and a password (your child's birthdate in a MMDDYYYY format). For example, a January 1, 1980 birthdate would be 01081980.
STEP 4: If you have multiple students and they are linked through PowerSchool, you will automatically have access to each student once you are logged in. Find their information in the upper left-hand corner by clicking the down arrow.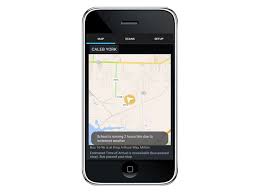 2021 – 2022 Bus Information
Our dedicated and experienced staff takes great pride in safely transporting students to and from school and extracurricular events. To do this effectively requires the cooperation of the student and the support of the parents working together in conjunction with your bus driver.
Bus rules and guidelines (which can be found here) are provided in your child's student handbook. Please take an opportunity to review them with your child.
Bus Stop Information
Specific Bus Stop times and locations are available in the PowerSchool parent portal, via this link: https://powerschool.plainfield.k12.in.us/public/ . Please note: this step cannot be completed on the PowerSchool Parent app - you must sign in from a web browser.
Bus arrival times may be somewhat uncertain for the first few days as we monitor and adjust routes according to changes in where students live and the number of students on each route. Please have your child ready at the stop a few minutes earlier than normal.
If you have a kindergarten student, or a student who is new to the bus route, your bus driver will call you with bus stop information no later than August 3rd.
Despite all precautions, the possibility of bus accidents cannot be entirely eliminated. In most cases, the sturdy construction of a school bus absorbs the impact of an accident, and injuries to students, if any, are minor.
However, in the case of any accident involving a school bus, the Director of Transportation will request that police be sent to the scene.
If an accident happens while the bus is transporting children to school, the following steps will occur:
The school nurse will check students when they arrive at school.

Parents/guardians of children involved will be notified of the accident.

Parents who have questions regarding an accident should contact the Transportation office (317-838-3632).
If an accident happens after the school day,
Parents/guardians will be notified, and

Questions should be directed to the Transportation Department.