For 56 Seniors, Tuesday, December 6 marked the culmination of a semester's worth of hard work.
US History Honors Class, aptly titled "We The People" is a hot ticket when it comes to seniors making their class schedules. This highly sought after class takes a deeper look at the US Constitution and the documents and events that helped shape it. Students take the founding philosophies, history and the Constitution's application and draw parallels between historical situations and current events.
Students are divided into 2 teams of 6 units - one for each unit of study - and they spend the semester studying their specific unit of study. Then, they take their knowledge and extrapolate it to analyze current events and issues for constitutional relevance. All of this work is to prepare them for competition. Teams from around the state meet in December in Indianapolis to compete against each other and be quizzed by judges from the Indiana Bar Foundation.
Coached by Mr. Adam Ferguson, Plainfield had two teams that competed in the State Competition - aptly named Madison and Hamilton, after two of our most popular founding fathers. Out of the 12 teams from all over Indiana that competed, Plainfield was the ONLY high school to have multiple teams, which is a testament to the popularity of this class. Plainfield Team - Madison placed 5th overall, while Plainfield Team - Hamilton placed 3rd.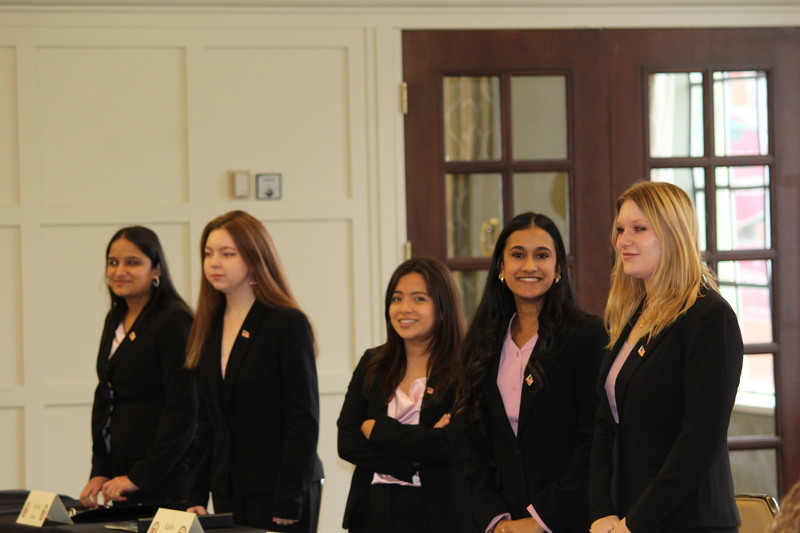 We are beyond proud of these students and the hard work and dedication that they showed.