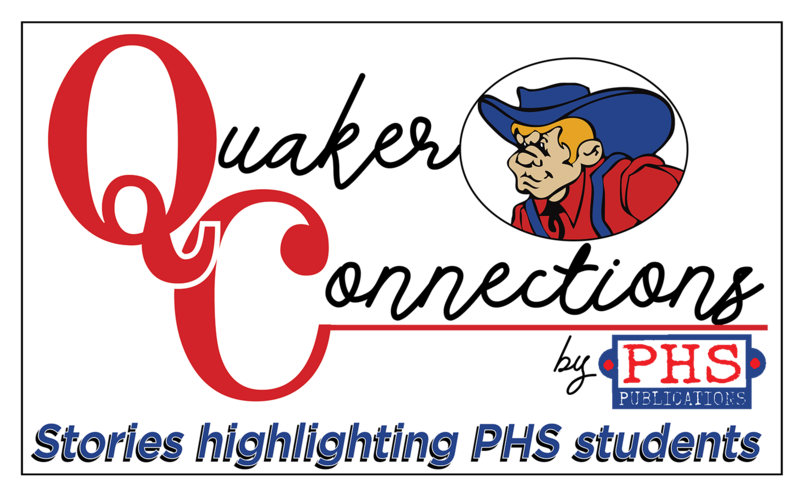 Kicking the soccer ball around just didn't do it for her.
Neither did swimming different strokes back and forth in a pool.
But when she picked up a tennis racket, sophomore Ruby Woodson just knew … this was it.
"I didn't want to do any sports, but my dad made me because he wanted to do something physical – that way I didn't get out of shape," said Woodson. "He wanted me to try out for sports, like swimming and soccer. I did not do well at any of those sports, so tennis was my last resort, and I ended up liking it. It's the only sport that I've enjoyed out of all of the other sports I have played."
Since the fourth grade, a tennis racket has been Woodson's frequent companion, along with her dad, Wes, who serves as her coach. "My dad has been very influential in my tennis career and I wouldn't be anything without him," she explained.
Last year, Woodson played varsity as a freshman – which is highly unusual. "It felt good to be on varsity," said Woodson. "I liked the people that I was on the team with last year. We got along really well, we worked well together and were able to improve because we all knew each other so well and were such good friends."
The camaraderie on the team was great – but when it came time to hit the court for a match, Woodson preferred to be on her own. "I definitely would prefer playing singles to doubles," she explained. "I'm a much better singles player than a doubles player; I play better by myself than with someone else."
Of course, playing by herself had its own challenges. For one, she got inside of her own head, rather than having a partner to help her focus and keep herself calm. "For me, the most difficult part of a tennis meet is being nervous," said Woodson. "Usually, during the first part of my match, I get really nervous and don't play very well because of my nerves." She also admitted that preparing for a meet was not a strong point for her. "I typically just think a lot," she said. "I don't really ever listen to music to prepare or anything like that. I like to be by myself."
Recognizing this in herself, Woodson came up with strategies to not only stay calm, but to not be so hard on herself. "Tennis has really taught me to be patient," she said. "There are so many different techniques that I've had to learn, and I wait and wait, and then one day it works, but it took weeks for it to work. I just had to be patient in order for things to go my way."
Woodson also realized that when she stepped onto the court in competition, she unleashed a different side of herself that she didn't know she had. "I'm a lot shorter and angrier during a match as opposed to when I'm off of the court," she explained. "I'm not mean; I'm just a lot more competitive than I normally am."
With the knowledge she has gained from a varsity season under her belt, Woodson has a strong vision for the upcoming year. "My personal goal for this year in tennis is that I want to go far in Sectionals," she said. "I plan to improve on and spend a lot of time on my serve because it isn't the best it could be; it could be much better. I also plan to work on finishing points, because I am not very good at finishing points."
As for her future, Woodson plans to continue playing throughout her high school career, but doesn't know after that. Her senior year, however, she would like to see herself as a mentor to the younger players on the team. Having had that experience last year, Woodson really appreciated the impact that it had on her. "Last year, when I was a freshman on the team, one of the girls was a senior. She was so fun and caring, and she taught me everything I needed to know," said Woodson. "I'll always have her in my mind whenever I think of tennis."