TUITION 2021 - 2022 SCHOOL YEAR
At LQA, we provide an exceptional social, developmental, and academic experience that is well worth your investment. The charts below show the monthly and bi-monthly fees for each month based on the number of days the preschool is open each month. Please note the higher monthly fees in August and September are due to the fact that there are more school days in those months. The daily fees and annual fees have not changed for the 2021/2022 school year.
FULL-DAY PRESCHOOL
$36.00 daily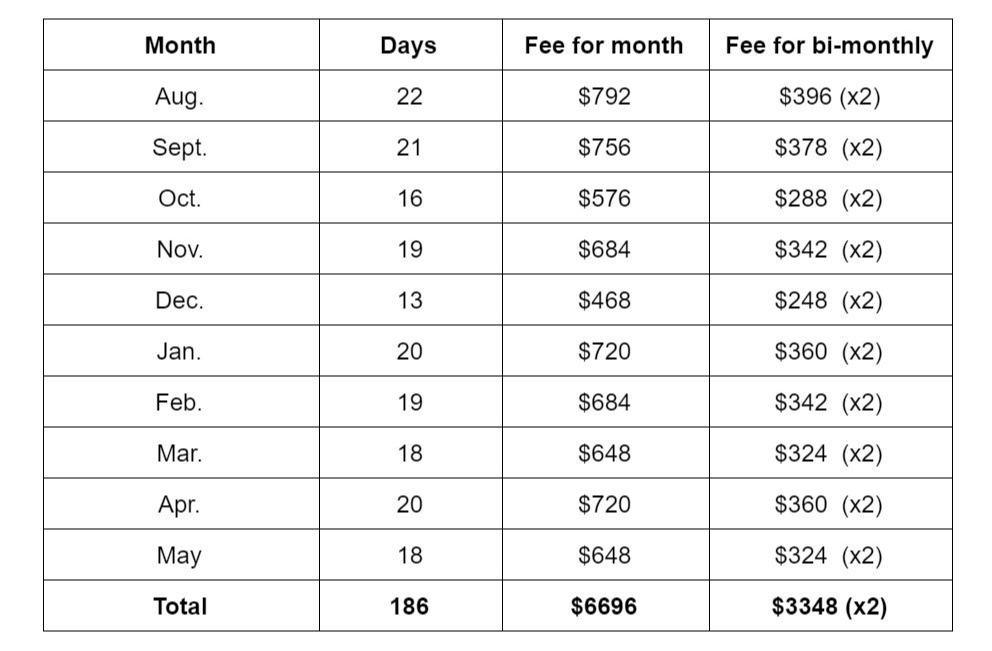 MORNING & AFTERNOON PRESCHOOL
Five Day Half-Day Tuition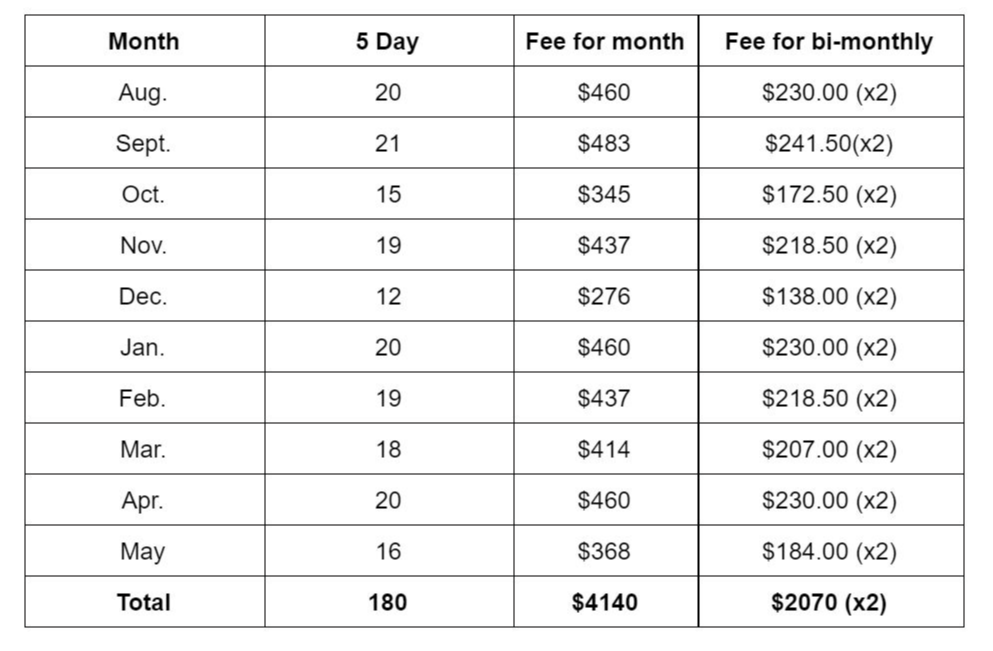 Three Day Half-Day Tuition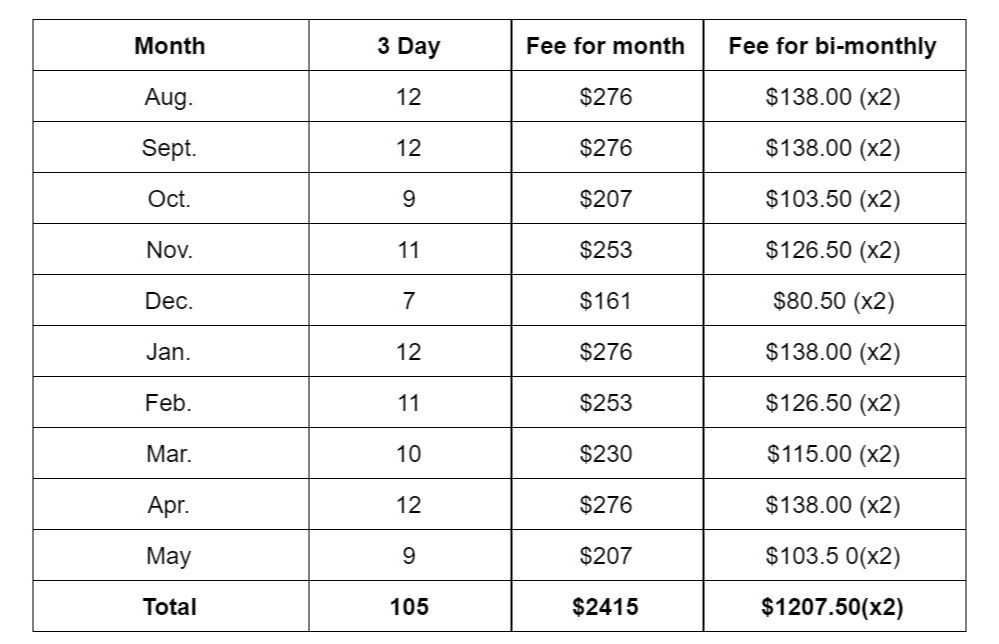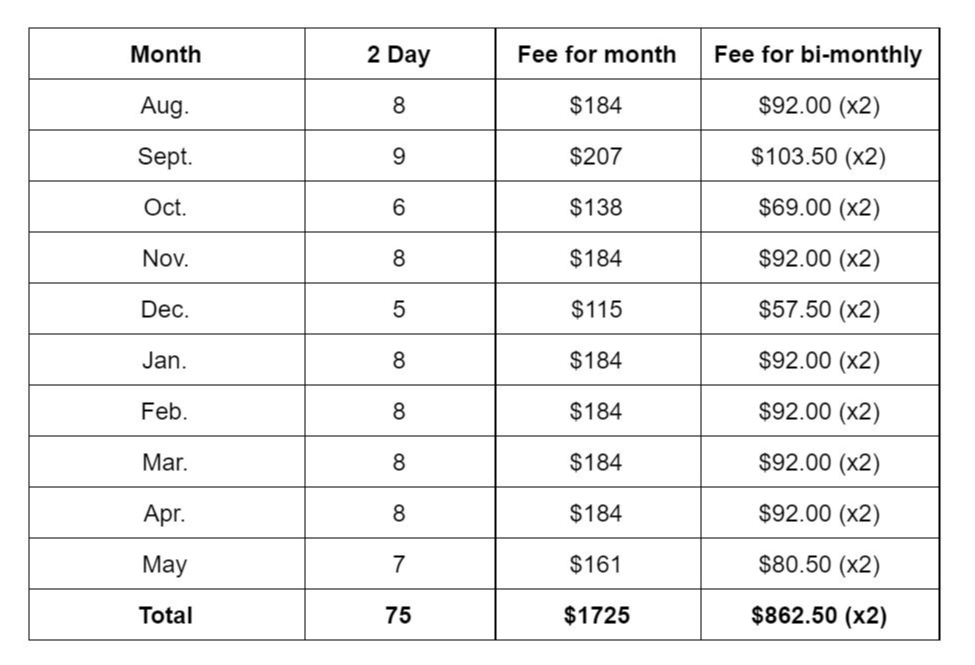 Monthly fees are due on the 1st of each month
Bi-monthly fees are due on the 1st and 15th of each month
All tuition payments should be placed in the mailbox inside of Door 4 or, they may be mailed to Little Quakers Academy Preschool, ATTN: Tammy Ford, 401 Elm Drive, Plainfield, IN 46168.
Checks and money orders: Should be made out to Clarks Creek Elementary. An envelope is not necessary.
Cash: Due to the location of the payment mailboxes, we are asking that you NOT send cash at this time.
Tuition will be prorated if enrollment does not occur at the beginning of the month.