Mrs. Schwanekamp's 4th Grade class participated in the Heart and Sole Shoe Drive and helped Guilford Elementary collect 646 pairs of shoes! The Heart and Sole Shoe Drive was sponsored by Hendricks County Solid Waste Management and Changing Footprints, and was designed to keep shoes out of landfills while redistributing them to homeless, disaster-stricken, or underprivileged people. We are so proud of these students and their helping hearts!
This week, students in Biomedical Sciences classes engaged in "Stop the Bleed" training, led by Mary McAdams (mother of BioMed teachers Mrs. Townsend and Mr. McAdams). These students learned how long it can take someone to bleed out and how to provide potentially life-saving triage to trauma patients while waiting for the paramedics to arrive.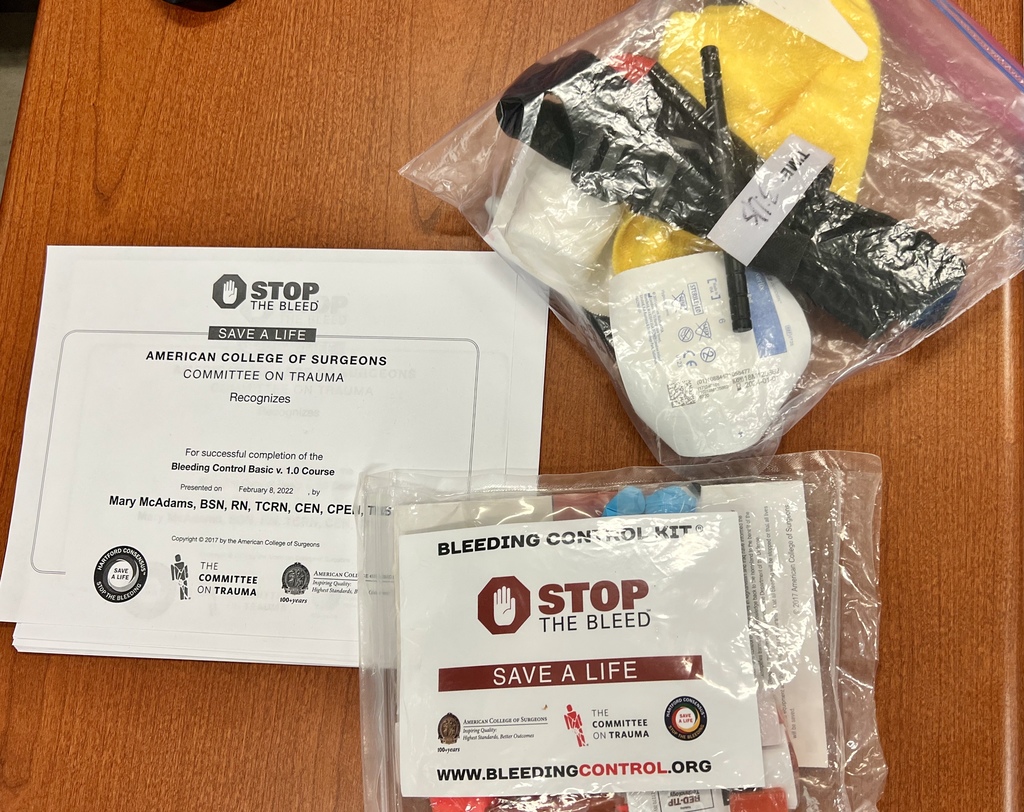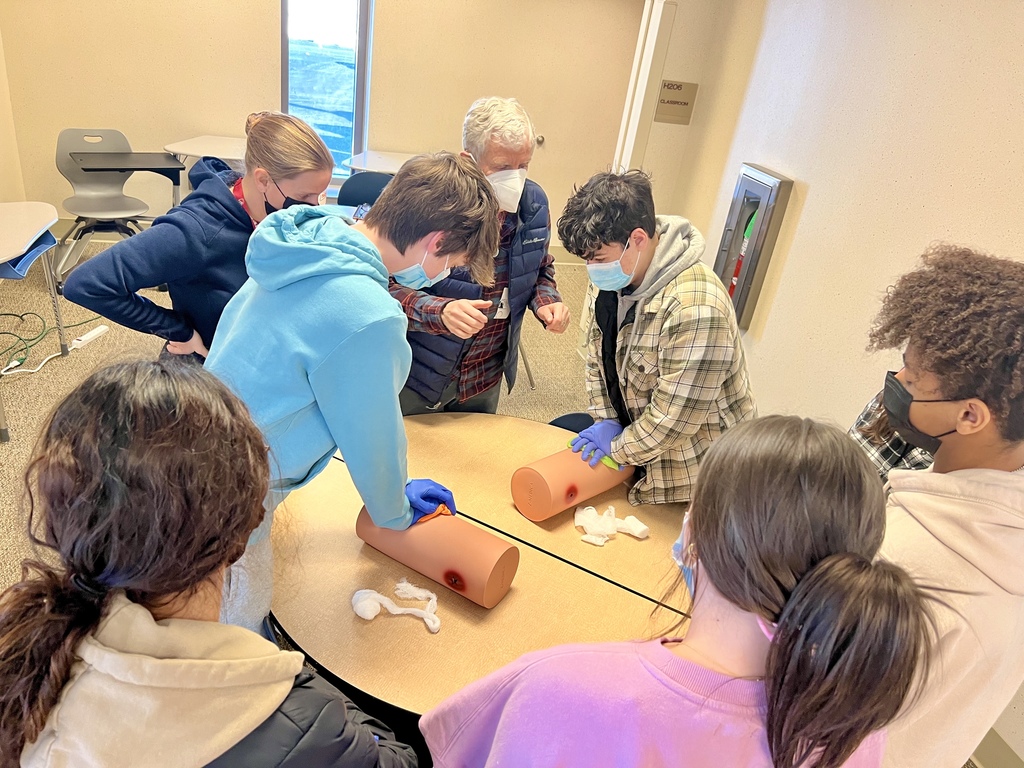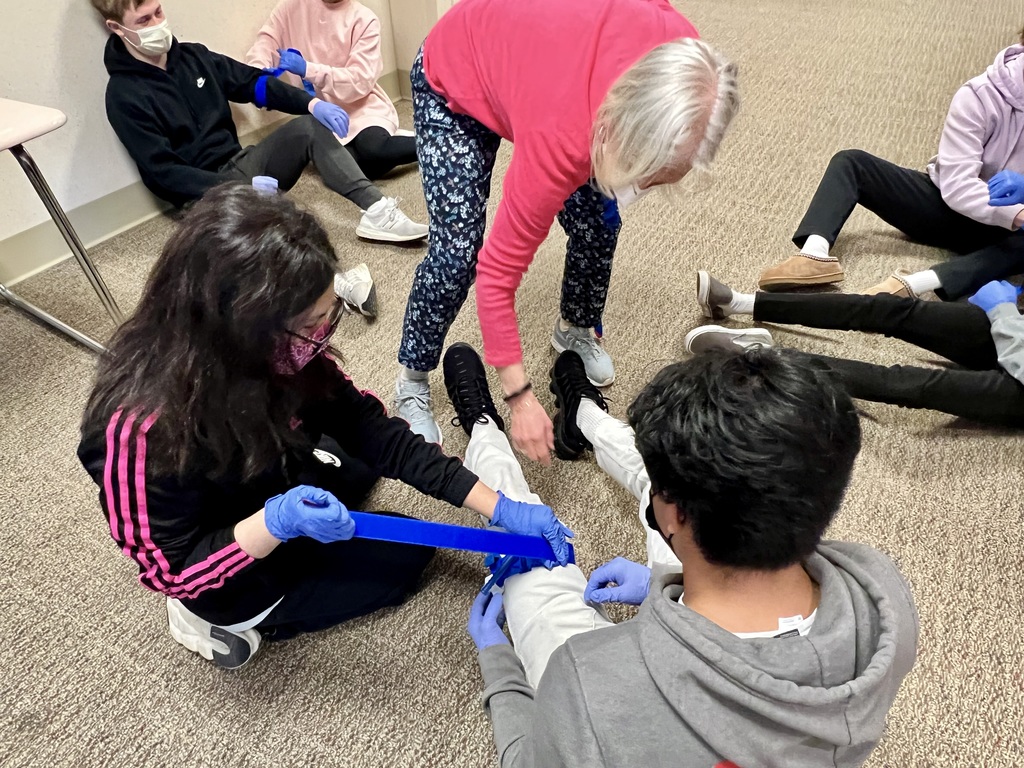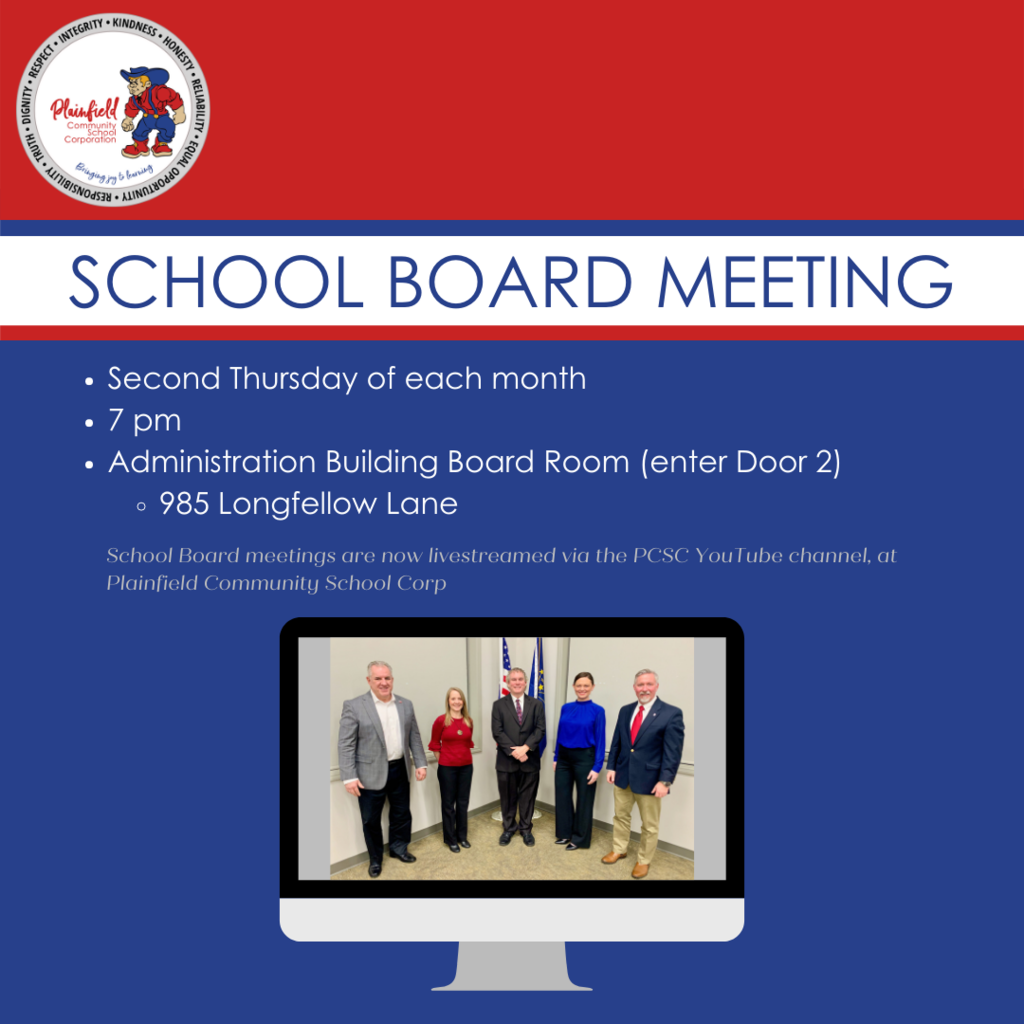 Congratulations to PHS Assistant Principal, Michael Menser, on being named to the Indiana Basketball Hall of Fame Silver Anniversary Team! As a 1997 Indiana All-Star and Mr. Basketball runner-up, Menser set school records at Batesville High School with 1,700 career points, 414 assists and an 87% free-throw percentage. His team, coached by former Plainfield High School principal Mel Siefert, won four conference and four sectional titles, one regional title and the 1996 Hall of Fame Classic. He went on to play at Indiana State where, as a four-year starter, he scored 1,301 points and set the school record with 283 three-pointers. He also was part of the team's NCAA tournament berths in 2000 and 2001. Many Hoosiers may remember him for the 2001 game against IU when he scored two threes in the waning seconds of the game to give the Sycamores the victory. See those shots here:
https://youtu.be/-c5wQK1EgRc
Congratulations, Mr. Menser!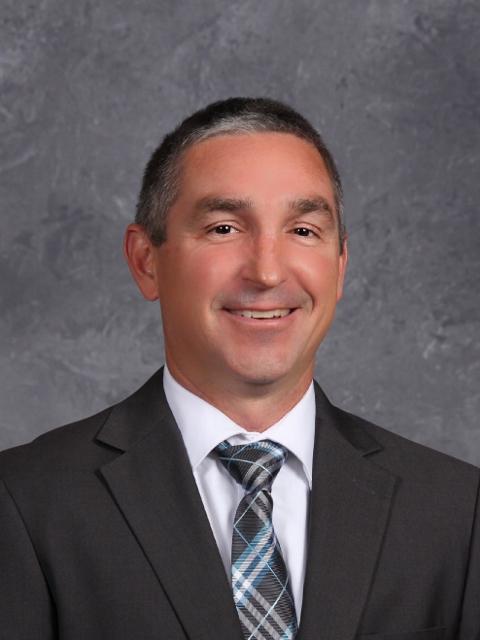 Fifth grade students at Central Elementary coding and presenting projects for #HourofCode2021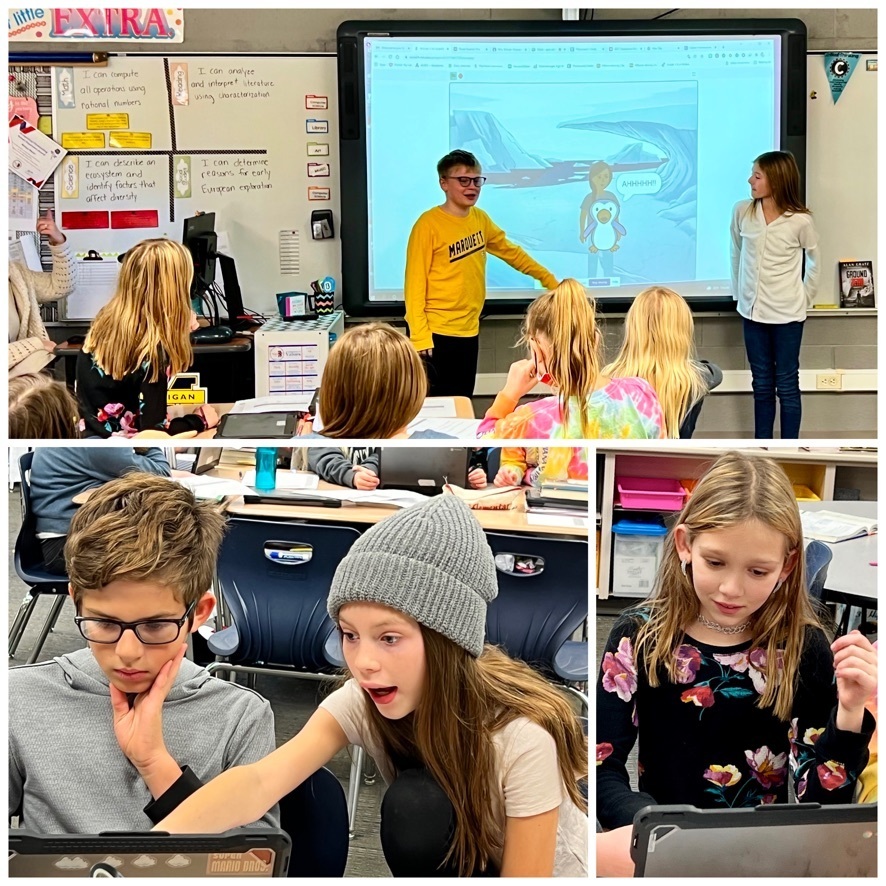 This Saturday marks the return of the PHS Life Skills Trike-a-Thon & Sensory Santa! Funds will be raised through trike-a-thon pledges and a silent auction, while photos with the Sensory Santa will be free! December 11, 1:30 - 3:30 in the PHS Fieldhouse.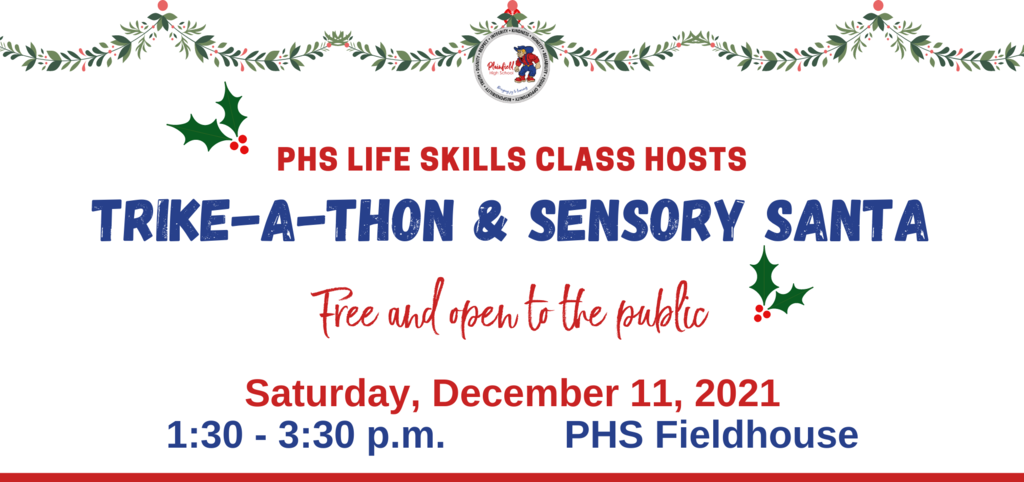 Please help us honor these four PCMS students, selected from 180 applicants for the Indiana Bandmaster's All-Region Honor Band! After a full day of Saturday rehearsals, they performed with their peers from around the state yesterday. We are very proud of their many talents!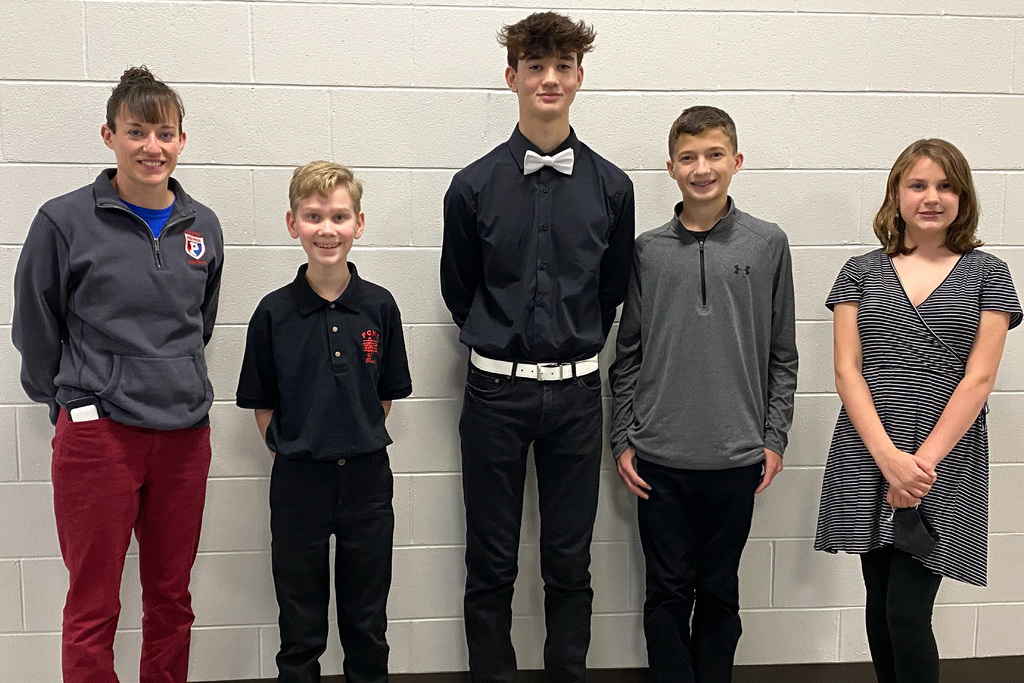 Our Admin team may be lean, but we can be mighty! With a focus on gratitude, kindness and giving this time of year, we collected food for local nonprofit @GiftKindness, and the items will find their way into snack packs for young Quakers. Thank you to all who support this effort!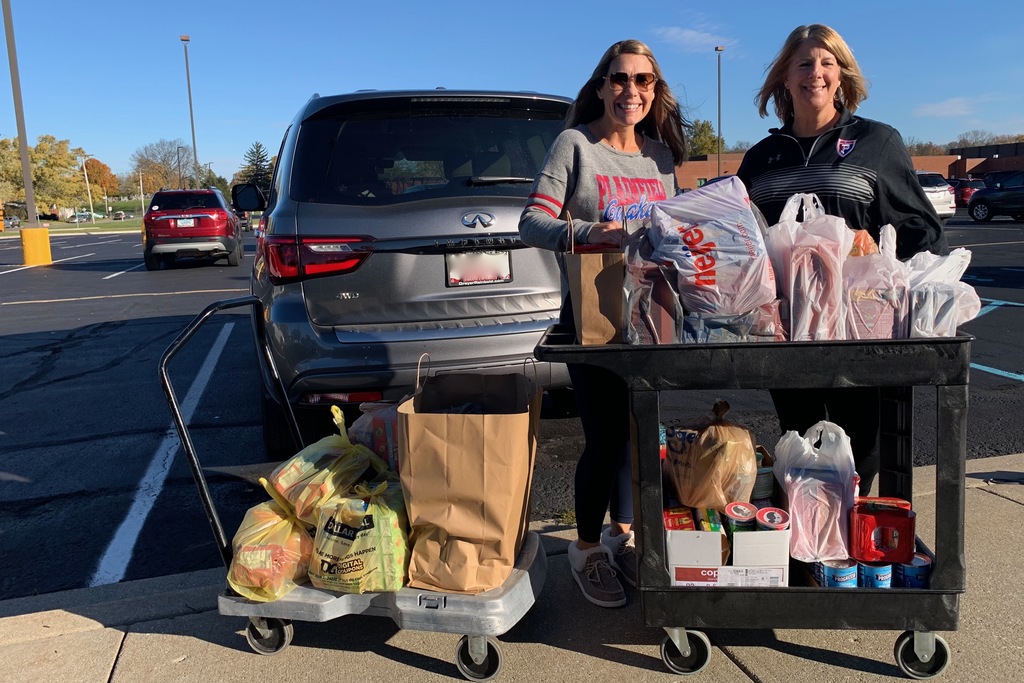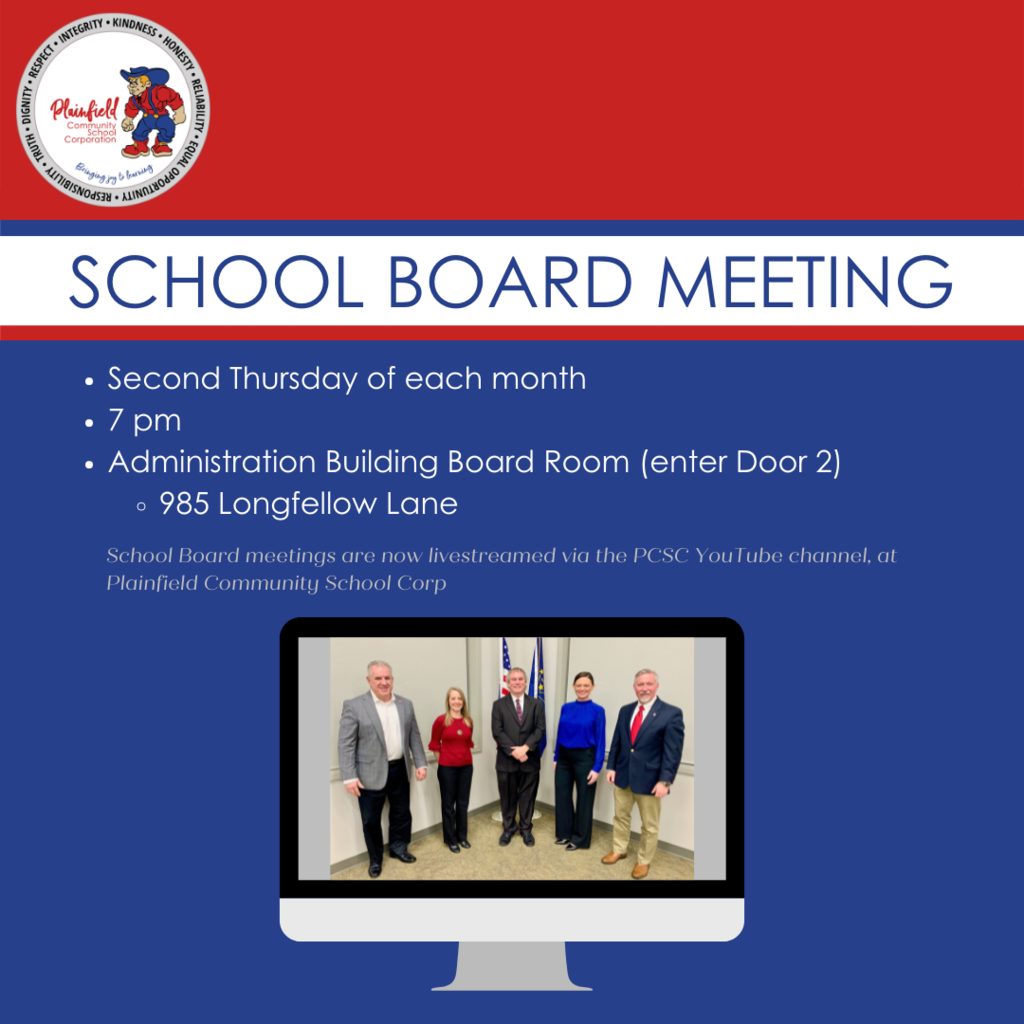 It's time to Fall Back this weekend! If you have clocks or watches that need to be adjusted, don't forget that this is the weekend to do it, and enjoy that extra hour of sleep. This is also a great time to change the batteries in smoke alarms. #QuakerSafe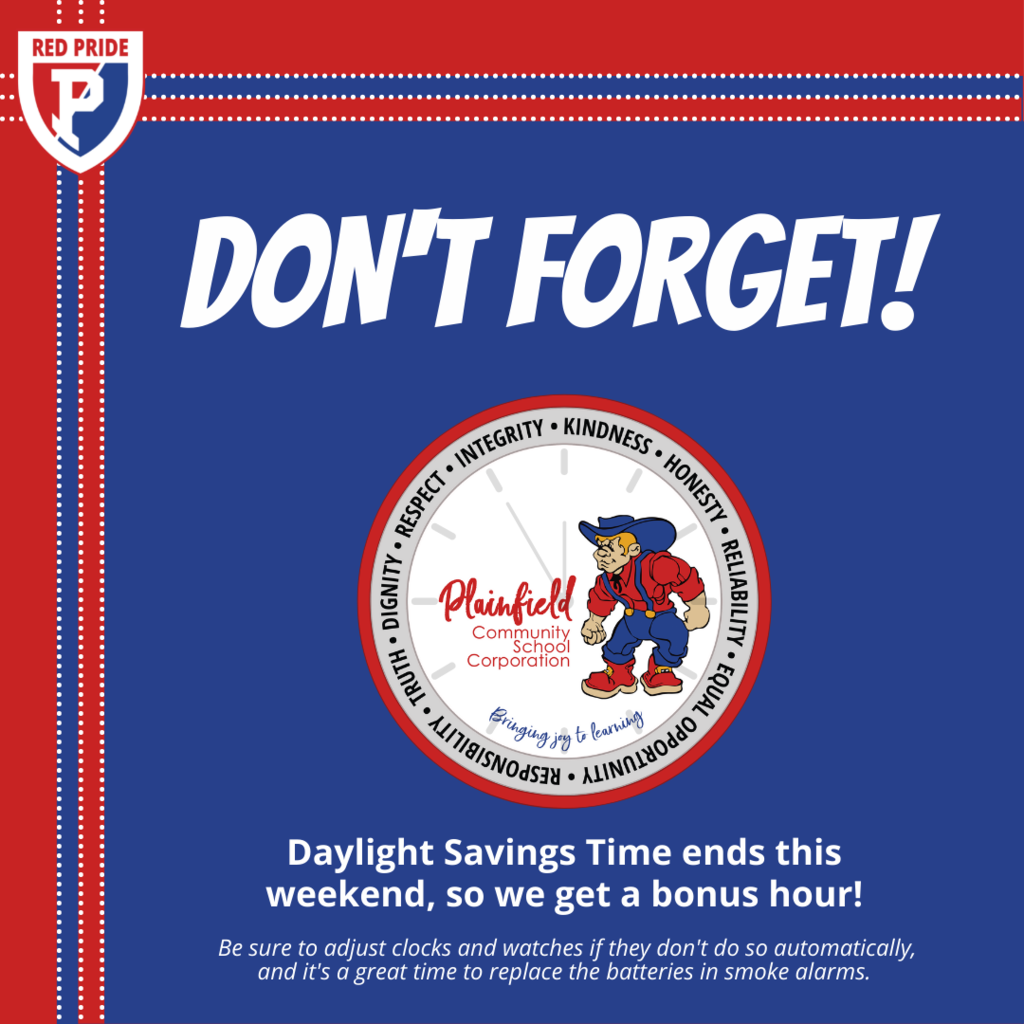 So proud of the PHS Student Government for hosting another successful blood drive. 94 pints of blood were collected, 282 lives were impacted and 79 first-time donors participated. On behalf of the community, THANK YOU to these students and staff! #QuakerFaces

Happy November!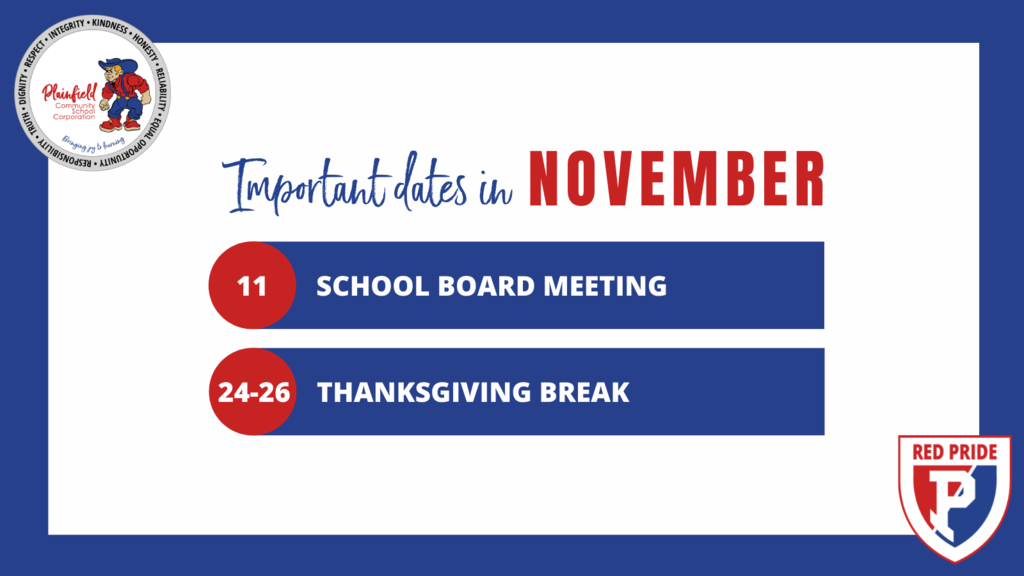 The Halloween Parade is a highlight of October for our youngest Quakers, and it is always so much fun for Clarks Creek students and staff, and district office staff, to watch! The photos that follow are just several glimpses into the fun that our Little Quakers Academy students have throughout the year.
https://www.facebook.com/media/set?vanity=pcscquakers&set=a.3940910726009258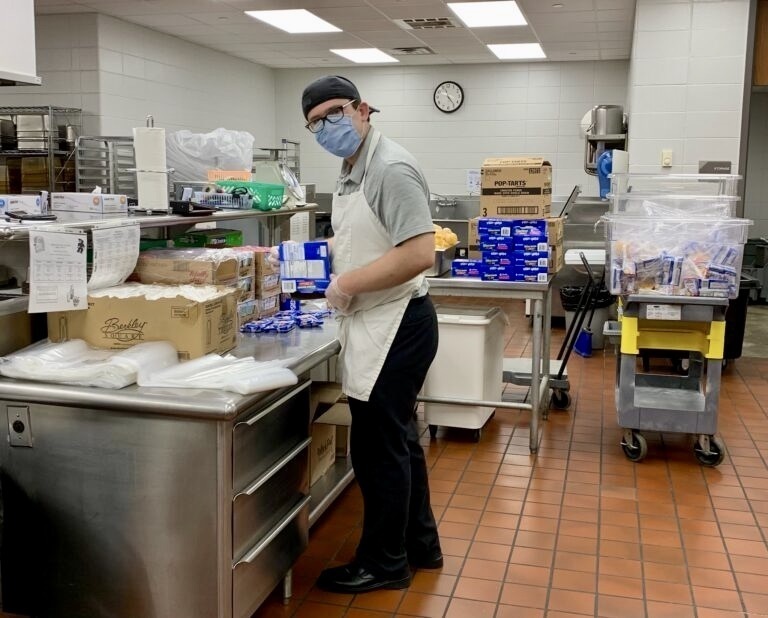 At last evening's School Board meeting, we honored these students who were recognized for the September Community Value of Dignity/Self-Esteem. Their letters of nomination reflect their big hearts, their actions and the hope we should all feel for our future. #ThePlainfieldWay

We're 20 minutes away from the start of the October School Board meeting, where we are thrilled to have students with us to receive awards for the September Community Value of Dignity/Self-Esteem. Watch via YouTube channel at this link:
https://www.youtube.com/watch?v=FLqrtttjOZE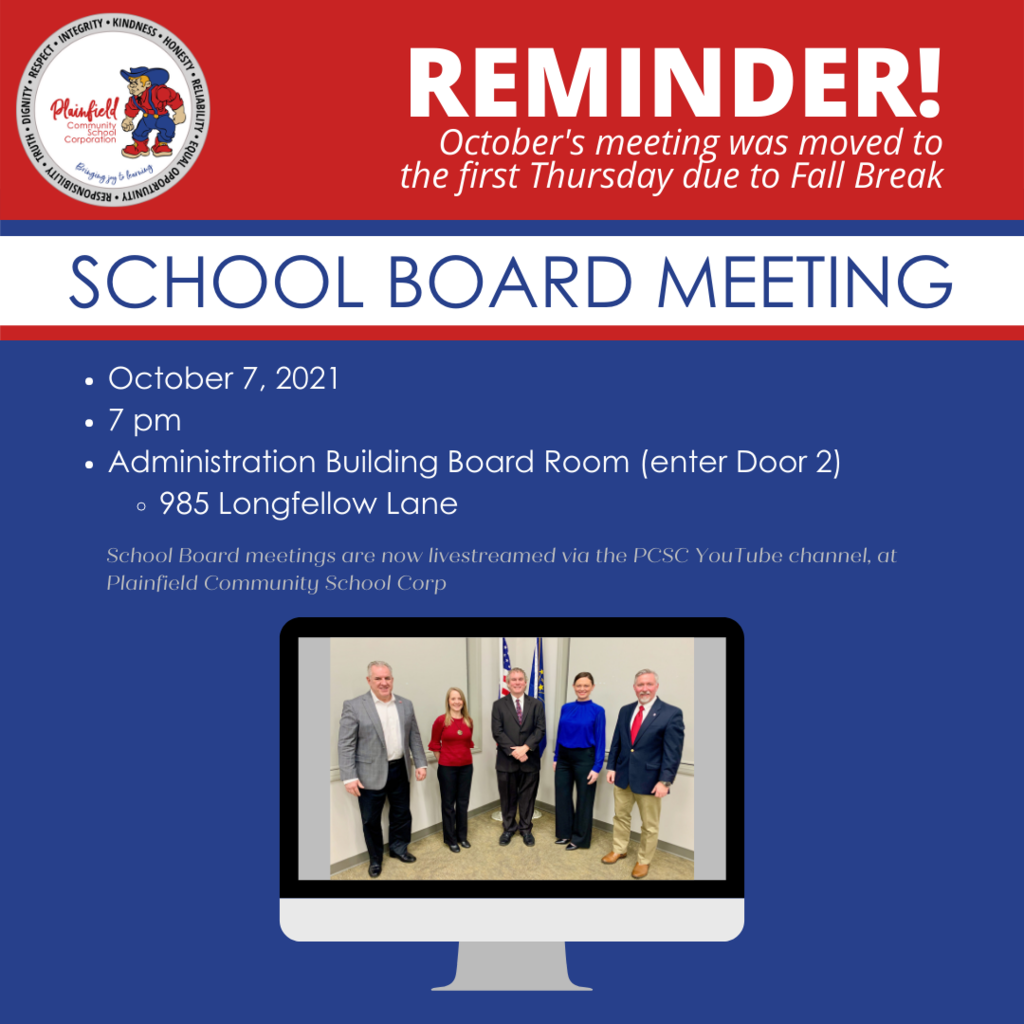 Important dates to remember in October!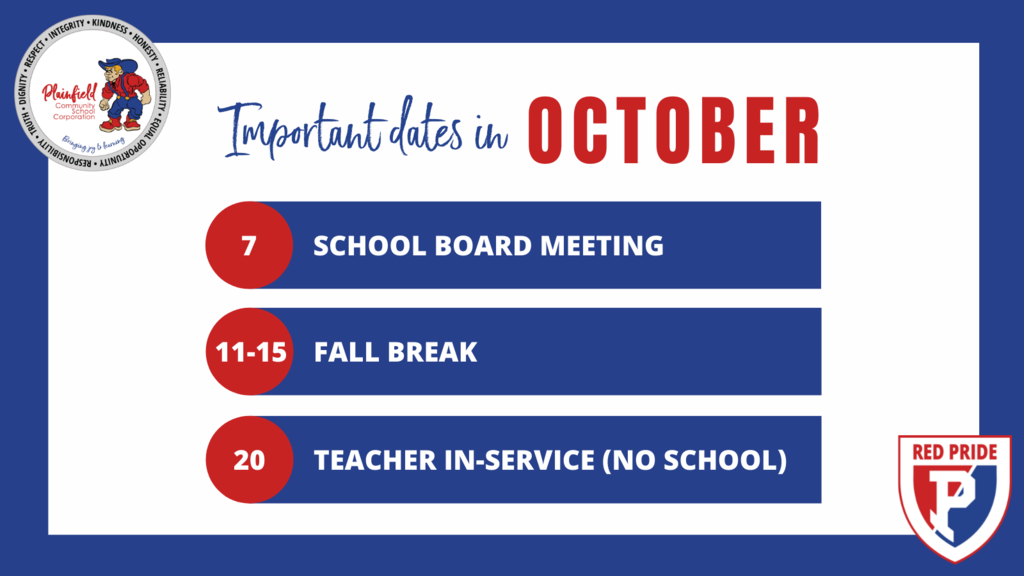 Don't forget that the October board meeting is this week due to Fall Break! Tomorrow evening, 7 pm in the Board Room or on our YouTube channel.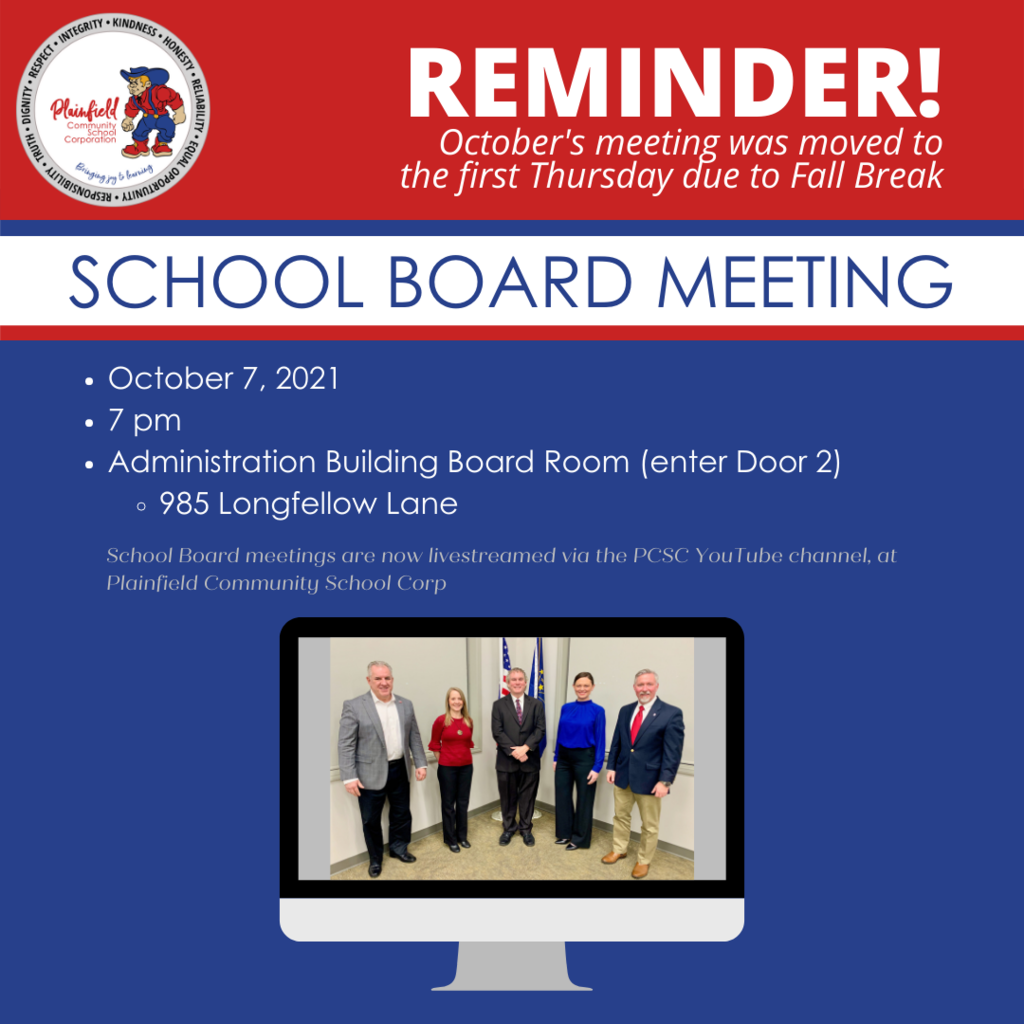 District administrators love being invited to assist in classrooms. Today, Asst. Superintendent Mr. Wolfe (he oversees budgets and operations) ran Mrs. Carter's classroom store, with the lesson "Interest free loans for good behavior!" What a great way to spend a Friday afternoon.