On their special day we want to shout a GREAT BIG thank you to our School Nurses! We are so grateful to these devoted RNs for all they do for students and staff, now more than ever! And our partnership with @HendricksRegionalHealth makes it even better. #ThankANurse

Look closely at these PCMS scholars - they just earned the title of State Middle School Academic Super Bowl CHAMPIONS for Social Studies! Congratulations to our students and their coach, Mr. Johnson, on this wonderful honor!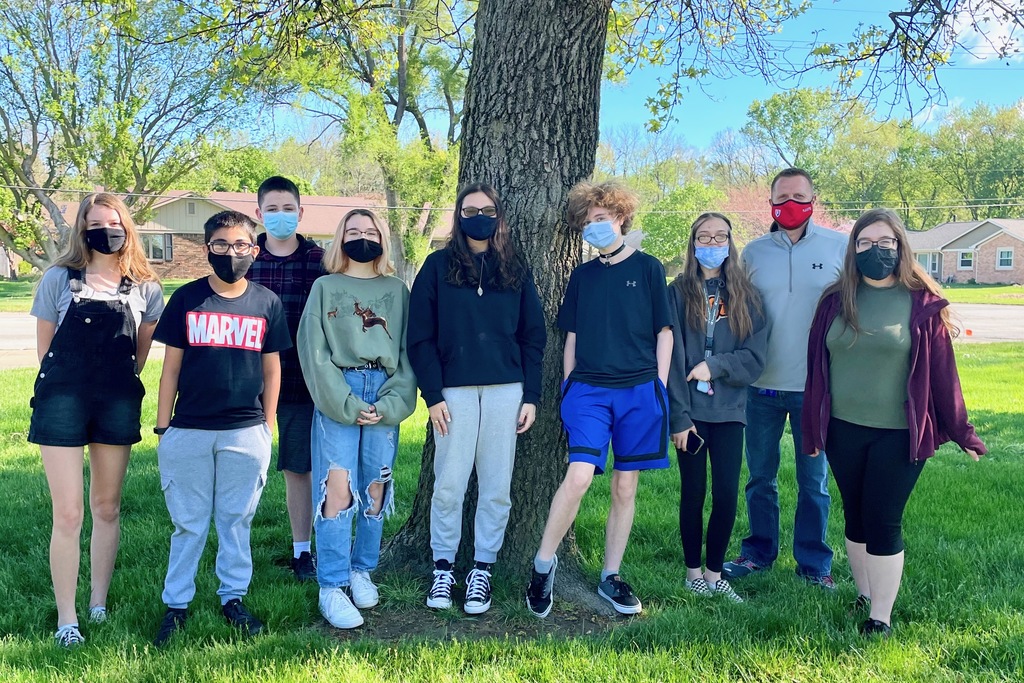 We are pretty excited to be planning our next Retired Teacher Breakfast! Please help us spread the word to your former Plainfield teacher friends!

It's a beautiful start to a Friday! Guilford Elementary is moving closer and closer to being complete and ready to welcome students and staff. First day of school: August 4!

Like so many others, we're hiring great folks who want to work! We offer terrific perks, especially when considering our students & staff. If you are serious about working on a great team, even for next school year, check here:
https://www.plainfield.k12.in.us/page/join-our-team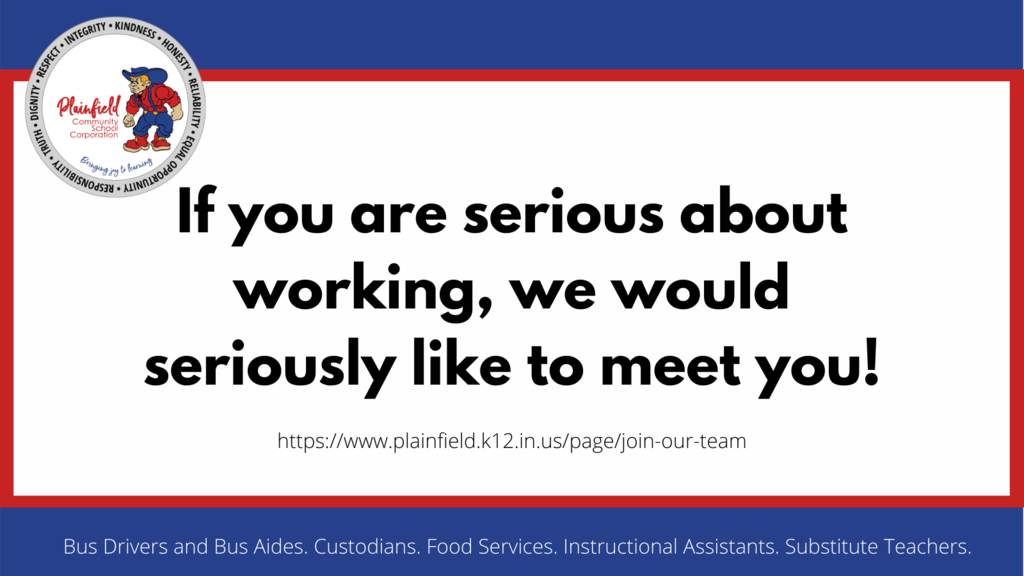 The April School Board meeting begins promptly at 7 pm this evening. We will be live-streaming the meeting on our YouTube channel (Plainfield Community School Corp), or limited seating is available - masks required. Hope you can join us one way or the other!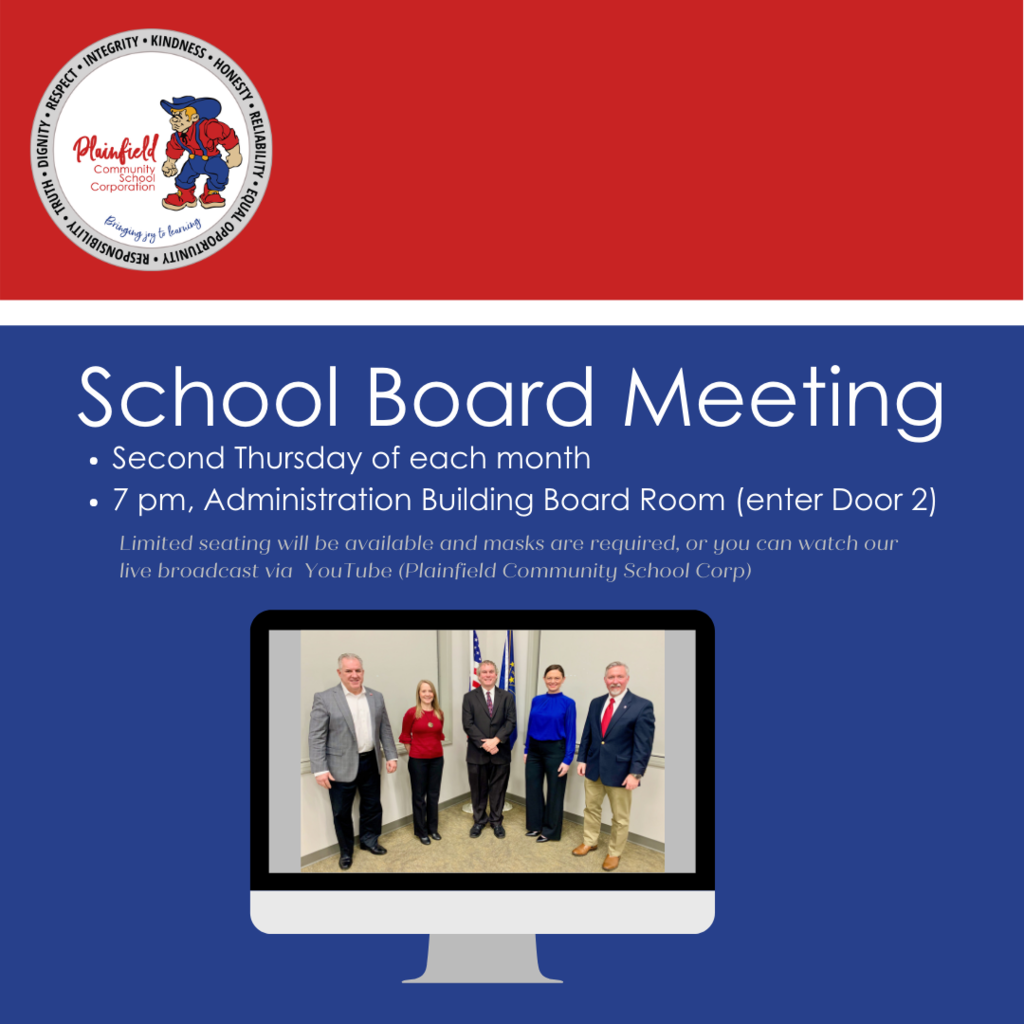 Welcome back, #QuakerNation! We are in the last stretch of the year, and the only no-school day between now and the last day of school will fall on Friday, May 7. This will be a very busy few weeks, but we expect there to be plenty of JOY along the way!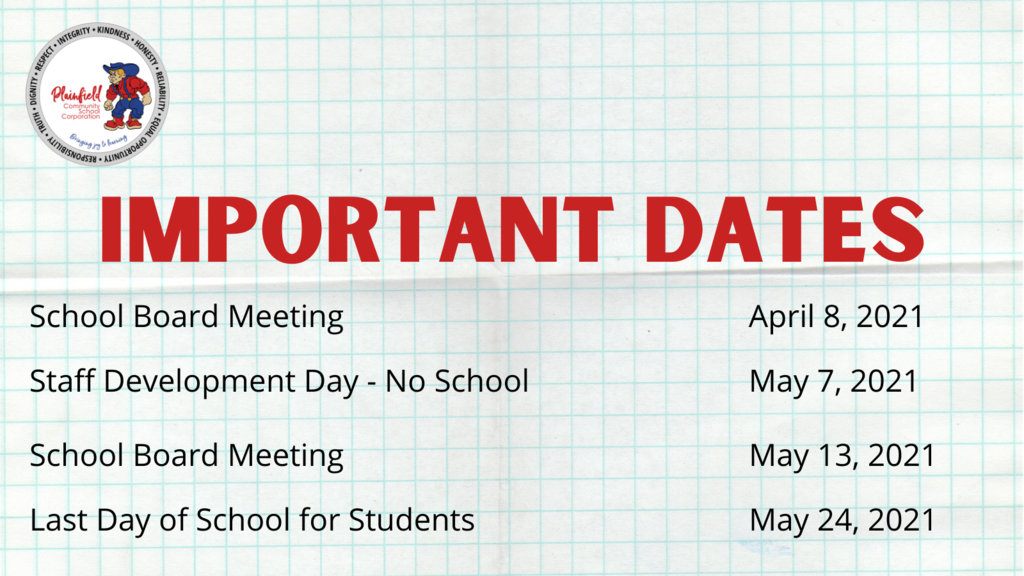 Just hours to go until Spring Break begins. Be safe and have a WONDERFUL break, #QuakerNation!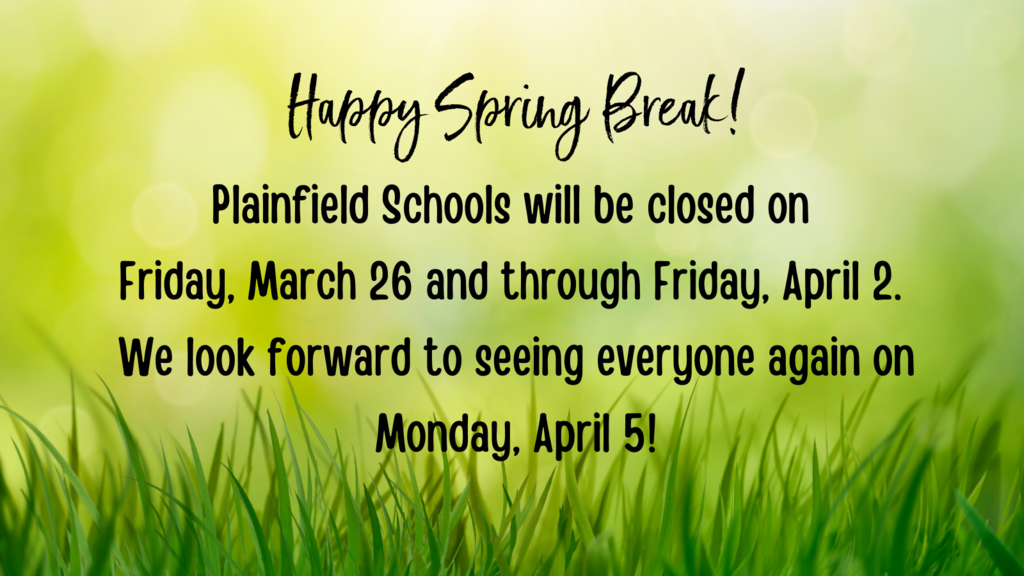 Congratulations to the PHS students who competed in the 2021 virtual ISSMA Solo and Ensemble competition! Each of these students submitted videos of themselves performing a solo while a judge watched and critiqued. All students earned a gold or silver medal. Bravo!

What some might see as limitations others see as opportunities for creative solutions, determination and strength. Before those of us without visible limitations judge others or look away, what if we paused to observe, even ask how we could be supportive? #PeopleNotPunchlines

Statement from Plainfield Community School Corporation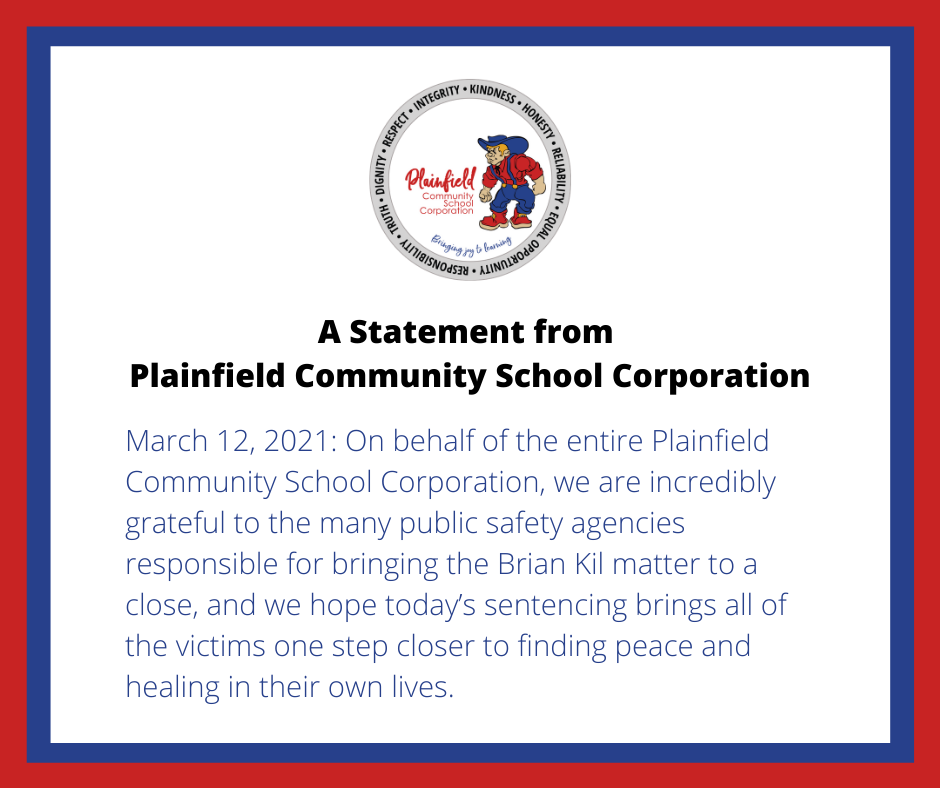 No great team photo, but the message is still a big, loud CONGRATULATIONS!

Quick reminder of this evening's School Board meeting! 7 pm, on our YouTube channel (Plainfield Community School Corp) or in-person with masks required.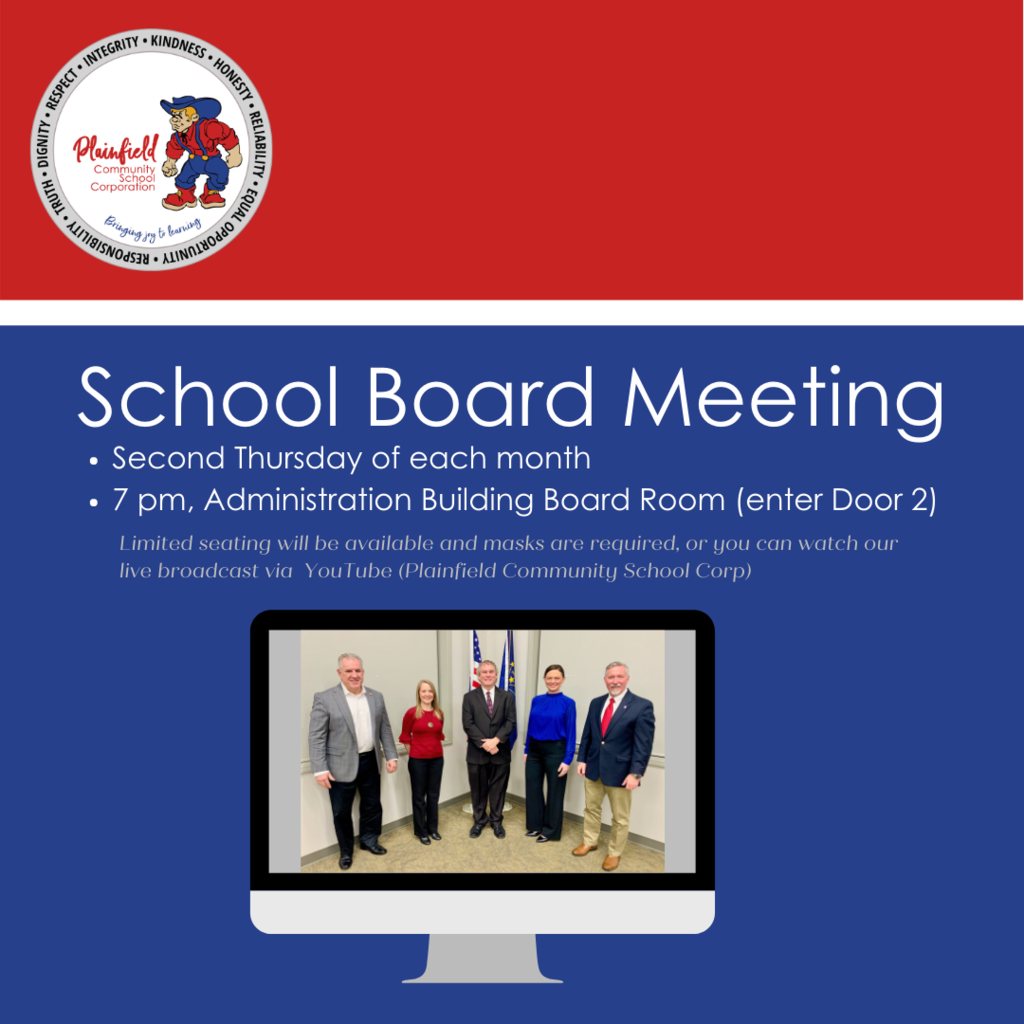 Ticket info for Saturday's Boys Basketball Regional: plenty of tickets available but they will not go on sale until tomorrow (Tuesday, 3/9) at noon. Quakers play at Southport, 12:30 Saturday.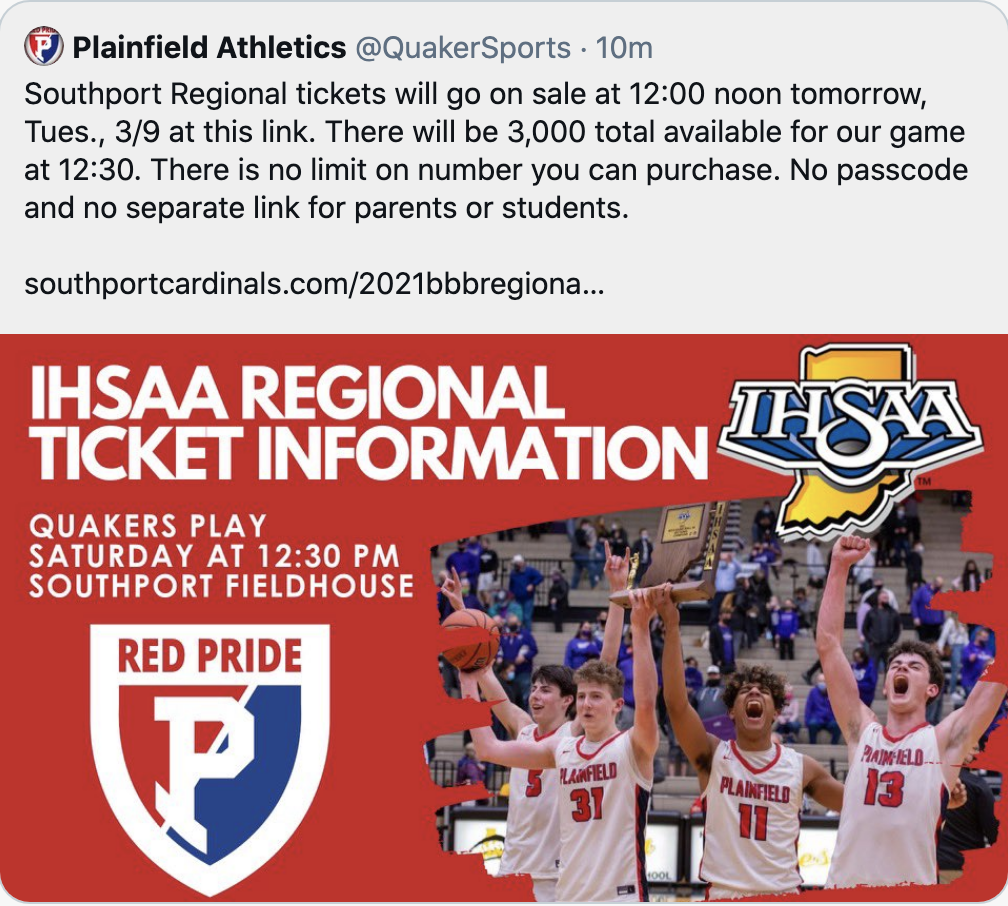 So many great moments earned by PHS students this weekend! Basketball sectional championship; PHS show choir, Nouvelles, earned 1st place and Beckah Mackey was awarded 2nd place for her solo; and PHS Color Guard qualified for IHSCGA State Finals! Great job Quakers!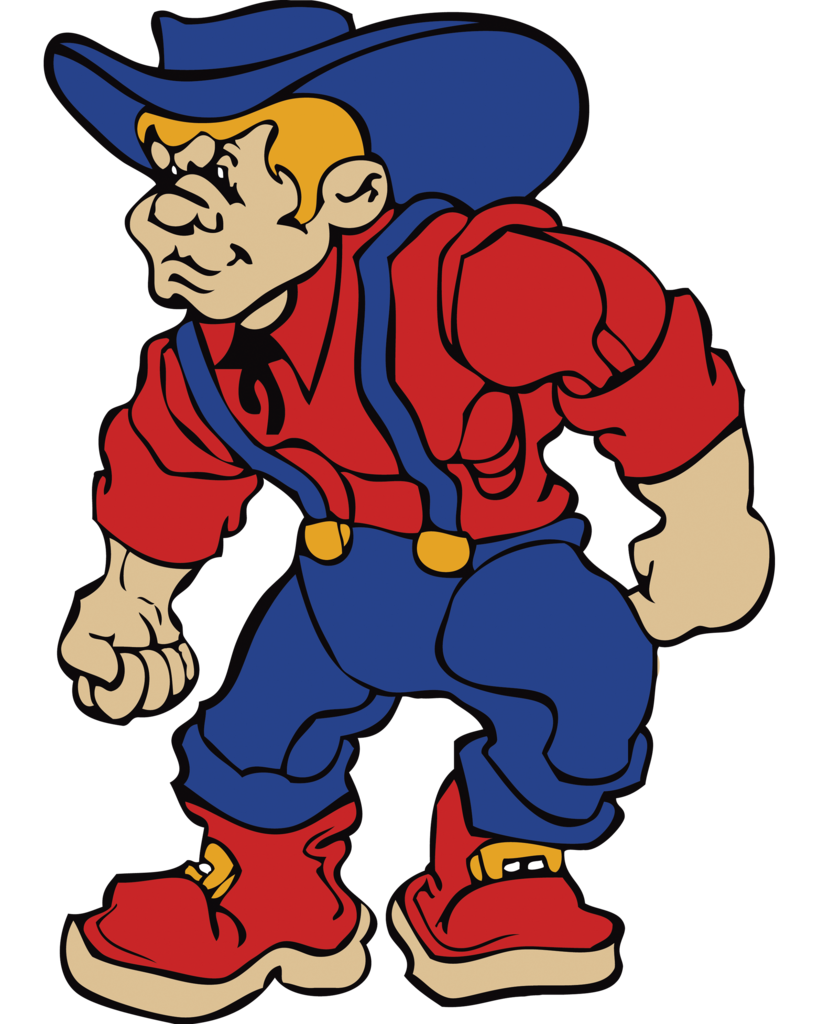 Two great opportunities this week! Tonight (6 pm): Quaker Conversations; Thursday (7 pm): March School Board meeting. Both take place in the board room at the Administration Building, and you are invited to join us in person or via livestream on our YouTube channel.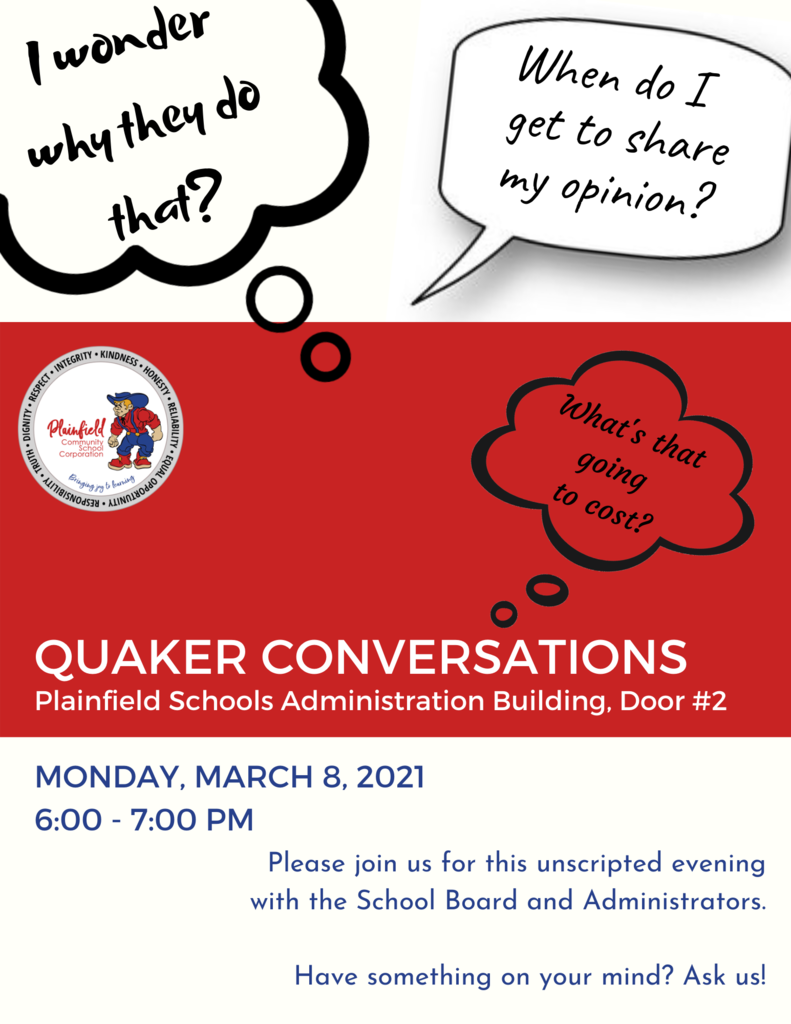 We'll kick off the beginning of the final nine-week grading period this Monday evening with ... Quaker Conversations! Please join us with questions or topics you're curious about. 6 pm at the Administration Bldg (985 Longfellow), Door #2. Masks are required.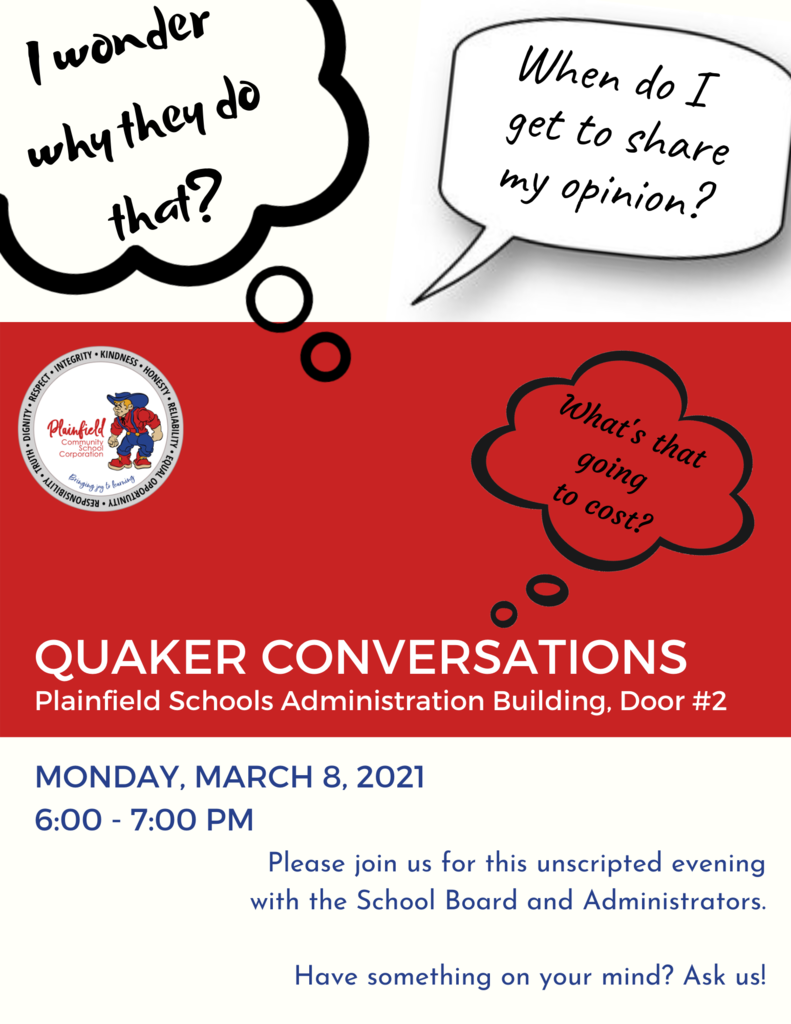 It's March! Our Community Value for this month is Reliability: being responsible, dependable and trustworthy. At the April school board meeting, we will recognize students selected within each school as best living out this community value.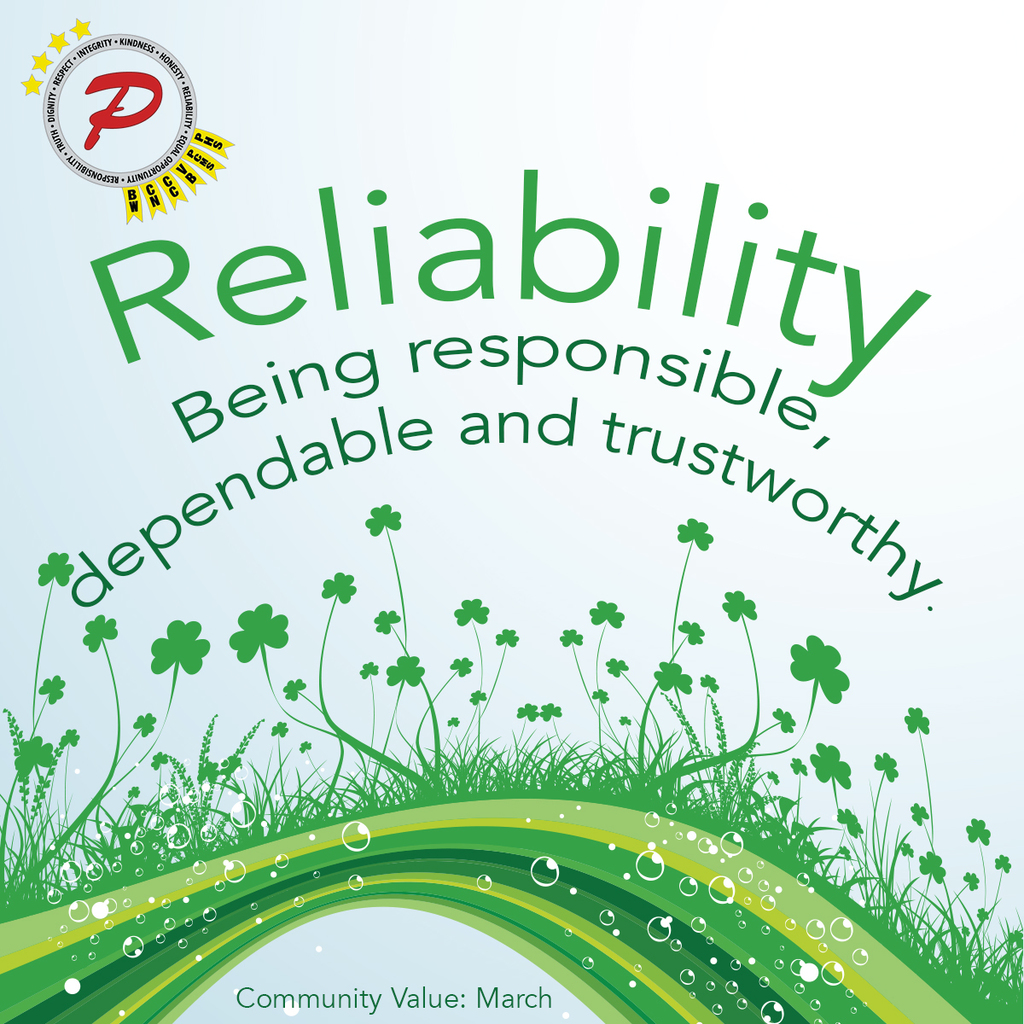 Wishing great times and loads of fun to the PHS boys swimmers and diver competing at State! The group includes: Diver: William Morris, Swimmers: Brock Kinnamon, Brian Beasley, Ethan Ponder, Grant VanWanzeele, Scott Decker, Xander Straw, Patrick DeWitt

Beautiful sunshine and the pure, simple joy of Kindergarten students greeting us during their morning meeting. Big thanks to @CIESC for helping us create a new district video today!