Check out our exterior "facelift"! #freshpaint #we'vegottheclarkscreekblues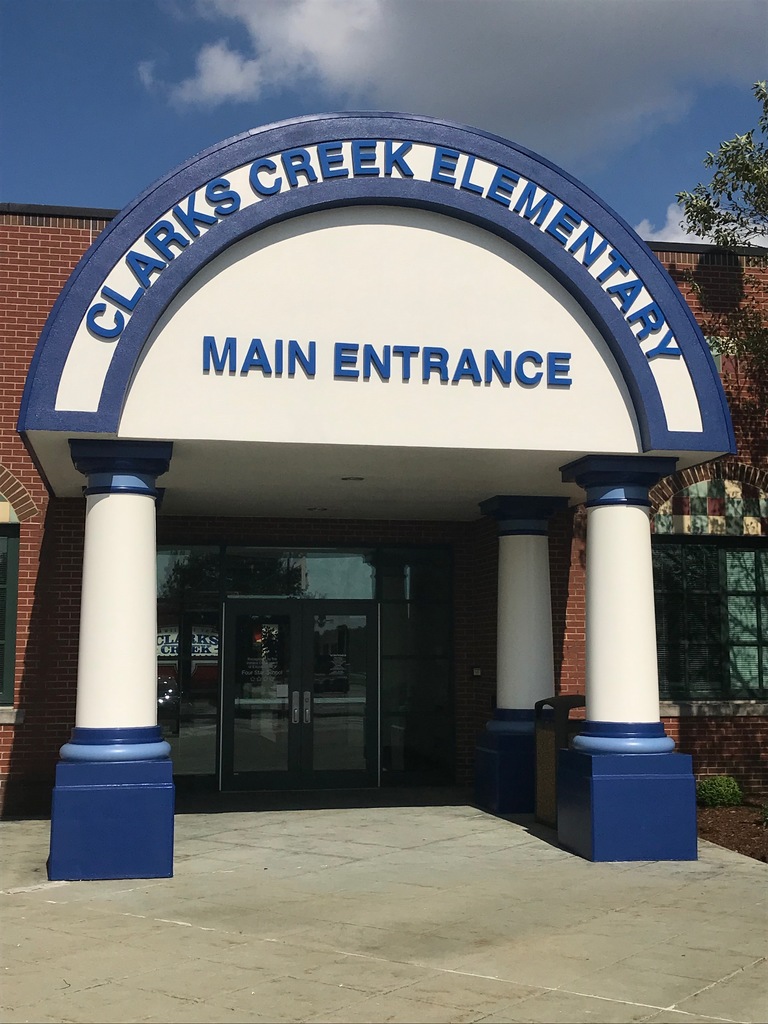 It took standing on the top row of bleachers and use the pano function on my phone, but here are the Clarks Creek 5th graders at the end of this morning's Awards Program! #ClassOf26 #QuakerFaces

Look at these outstanding educators, honored this evening by the Plainfield Optimist Club. Representing Saint Susanna, Brentwood, Central, Clarks Creek and Van Buren, as well as PCMS and PHS, each school selected one teacher and one support staff for the award. Congratulations!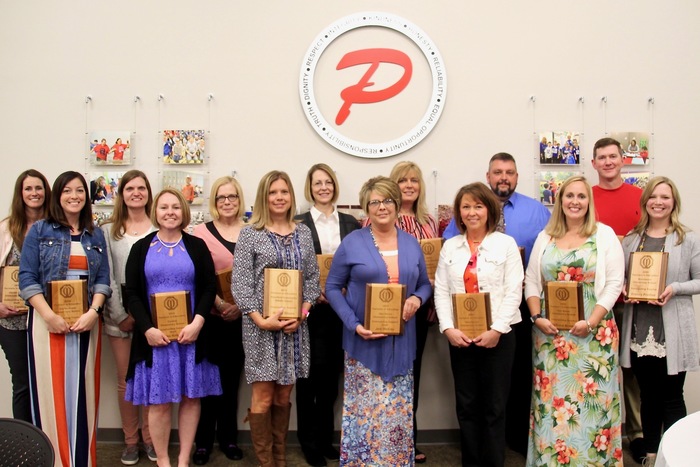 Meet the men who are reading today at Clark's Creek Elementary! #MenINActionREAD

The 2020-2021 Plainfield Schools calendar was approved by the board last week, and has been posted to the website. Here is a shortcut for your convenience!
http://bit.ly/2Hss39y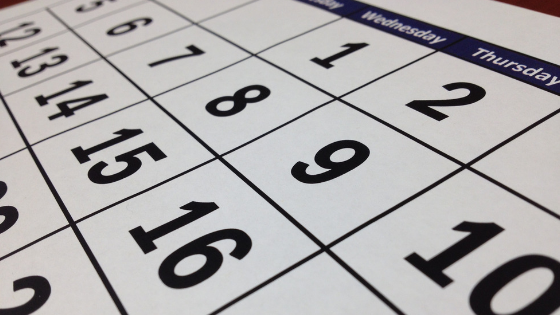 Kindergarten Registration takes place shortly after we return from Spring Break, so now would be a great time to complete the online forms and get your paperwork in order!
http://bit.ly/2UIrPht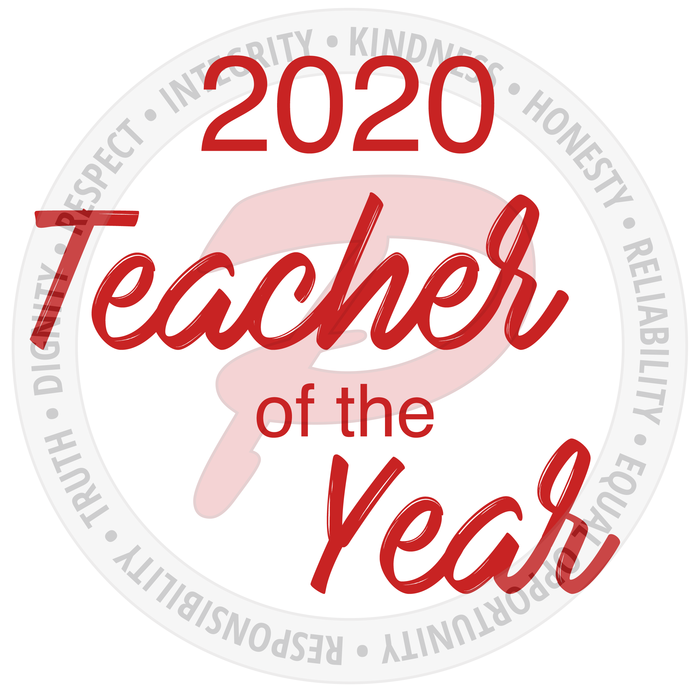 It's time for this semester's version of Let's Talk! This is your no-agenda, ask that burning question, casual conversation with School Board members and administrators. Monday, March 11 at 6 pm; enter Door #2 of the Administration Building. Hope to see YOU there!

The 23rd Annual Indiana Academic M.A.T.H. Bowl is now underway, with all four PCSC elementary schools fielding a team. We wish all of these regional students success, and thank Tri West HS for hosting the event!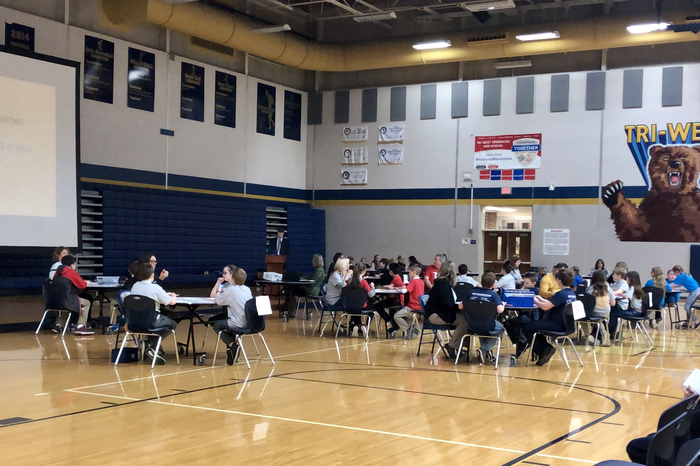 Congratulations to Lily, our Clarks Creek Value Achiever for January - equal opportunity! Way to go!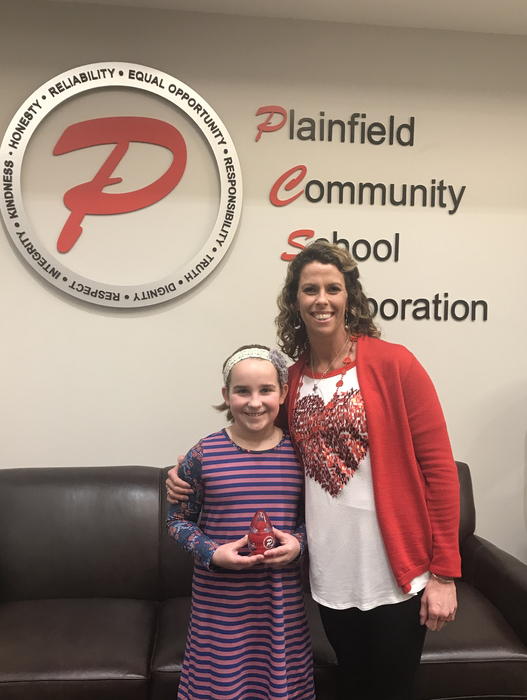 Congratulations to the "Coconut Heads" team for winning today's Battle of the Books competition! They'll take on the other schools next week!

It's #BlueFriday, and on a visit to @ccquakers we discovered a LOT of @Colts fans who are ready to cheer on our team to a playoff victory tomorrow!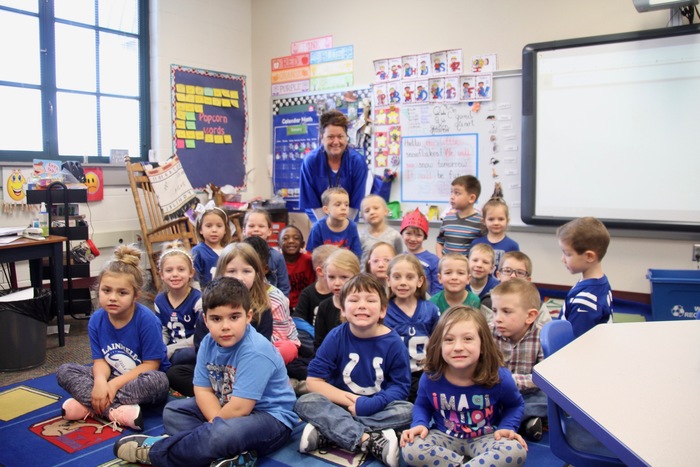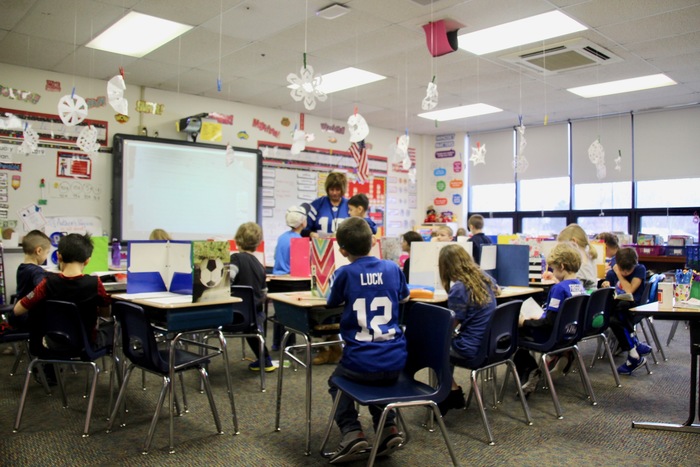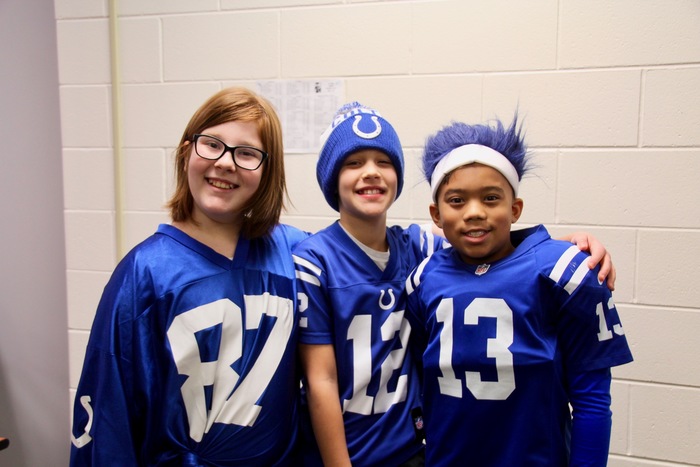 We're looking forward to seeing all of our students tomorrow and welcoming some new students to the CC family! See you at 8:30!

Congratulations to Sufyaan, from Mrs. Keating's room! He was recognized at last week's board meeting for the value of respect!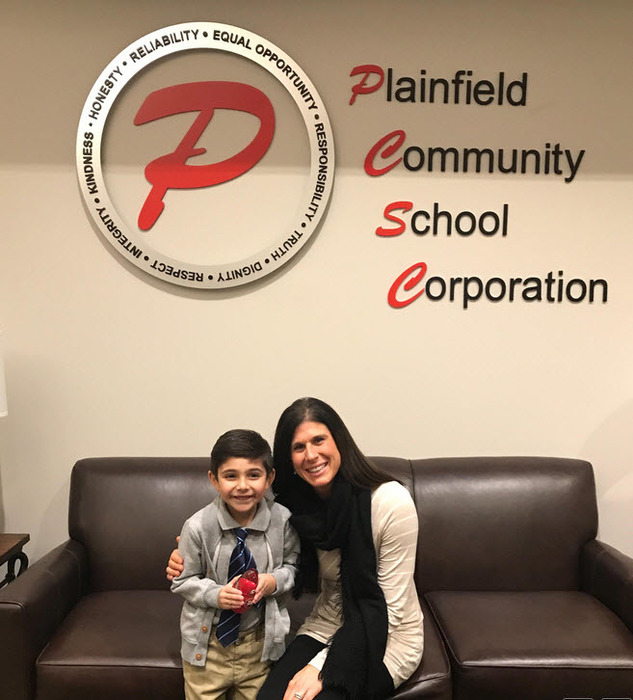 Enjoy great basketball in a beautiful setting, and be downtown to take in the many holiday traditions - all in one evening and for a great price!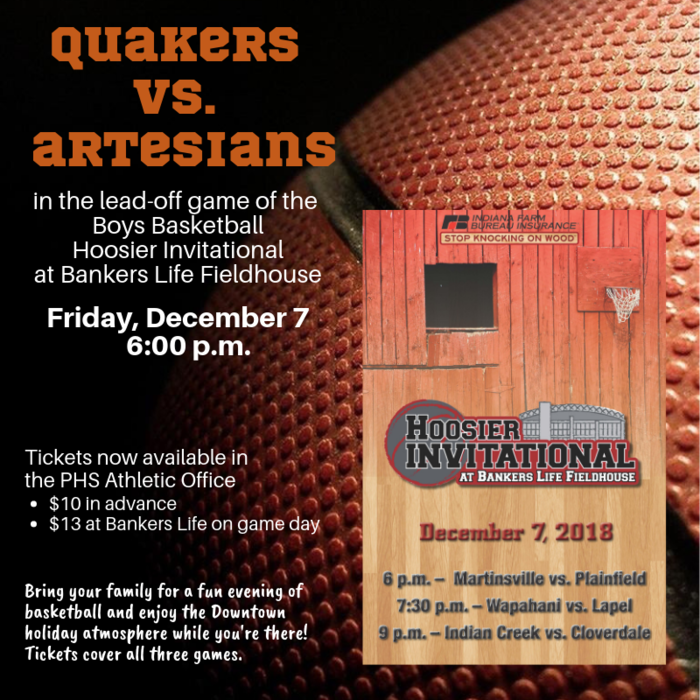 Congratulations to @ccquakers October Value Achiever! We're so proud of you, Abby!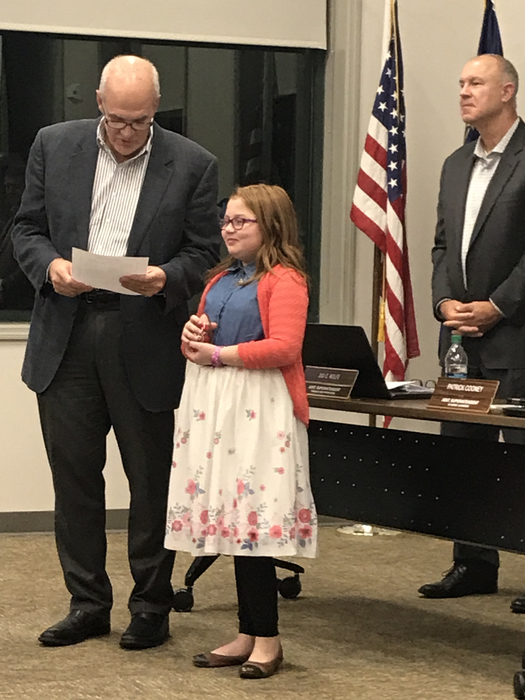 We enjoyed having a special guest at our PRIDE convo today! We had a great time celebrating students' accomplishments of the first quarter! #Quakerman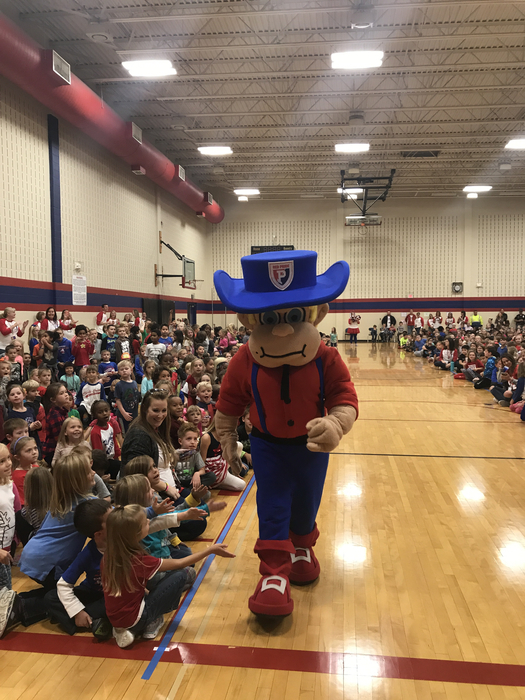 Did you know? Yesterday was the 50th day of school for this year! And the Clarks Creek 2nd grade teachers dressed for the occasion - don't they look great?! #QuakerFaces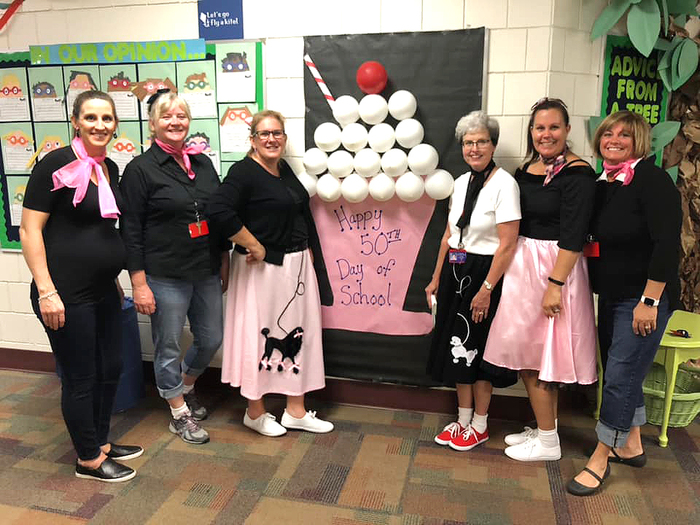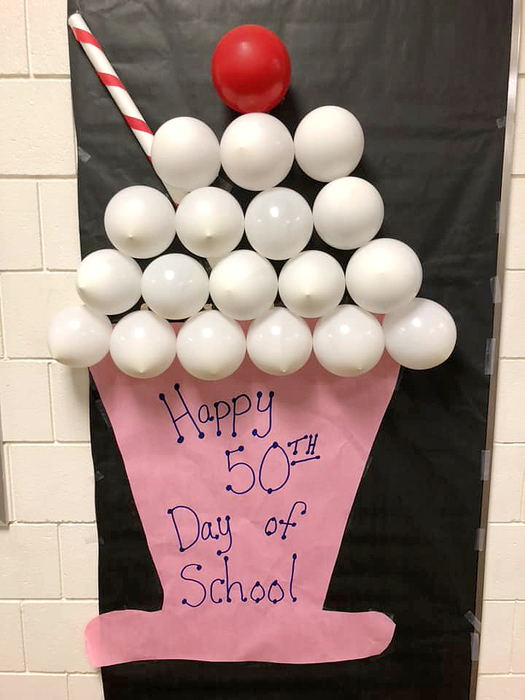 While it's not really Backwards Day, it's sure going to feel like it - the kids get to stay home and the parents get to come to school! That's right - it's Parent-Teacher Conference Day! Looking forward to having great conversations with our parents today! Please enter at door 1. You may exit through the door nearest to where you park. See you soon!

Hoping you can join us for tomorrow evening's "Let's Talk" session! This is not a board meeting, but instead, a casual, no-agenda opportunity for you to visit with the School Board and administrators. Bring your questions and we'll provide the answers! 6-7 pm, Administration Bldg