Interested in the Robotics Team? Curious to see what this year's Vex game is? Sign up ASAP for the Central/Guilford Collaborative Robotics Summer Camp! The camp is limited to the first 30 students signed up from each school, so be sure to sign up soon to make sure you have a spot! To sign up, visit the Google Form:
https://forms.gle/ycCMJ9zPfyfgFLeA6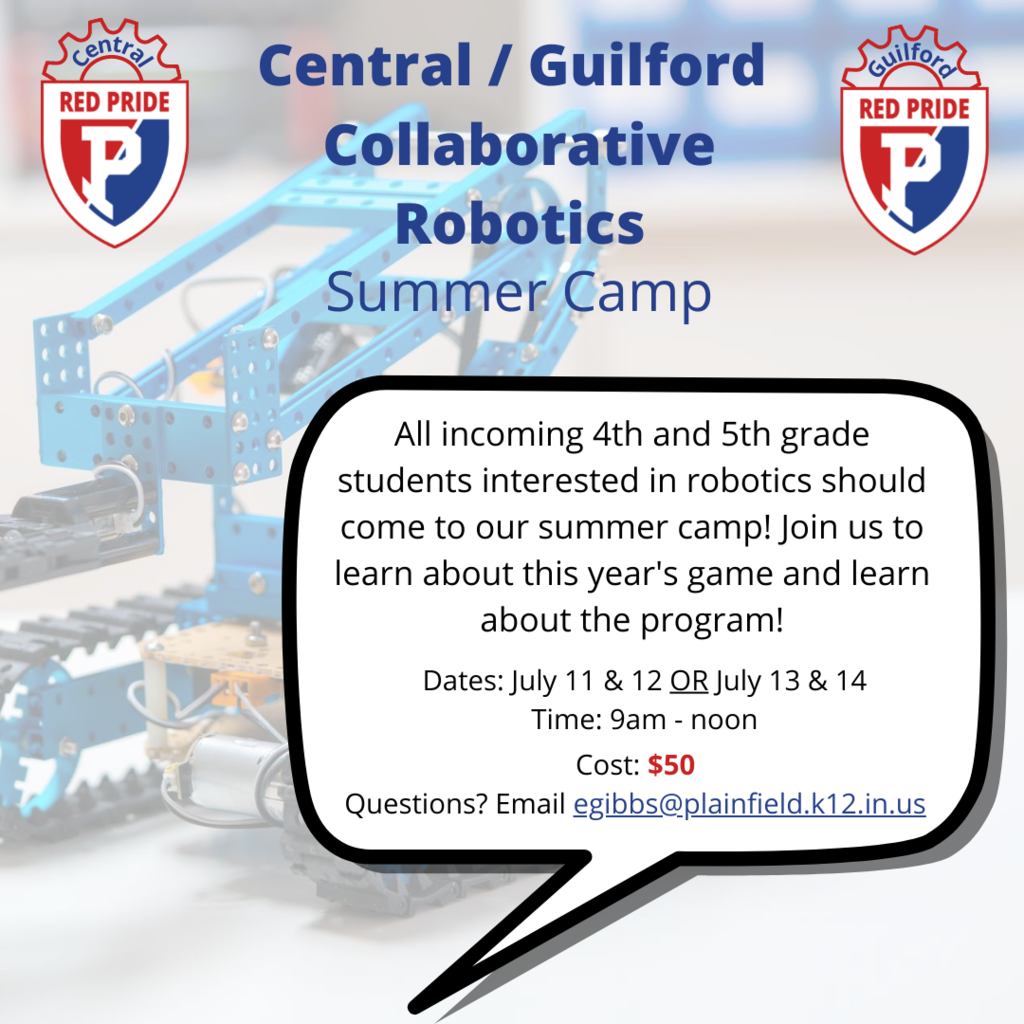 Free lunch at Gladden Farms and Franklin Park this summer on weekdays from June 9-July 15. Please see the attached flyer photo for more information.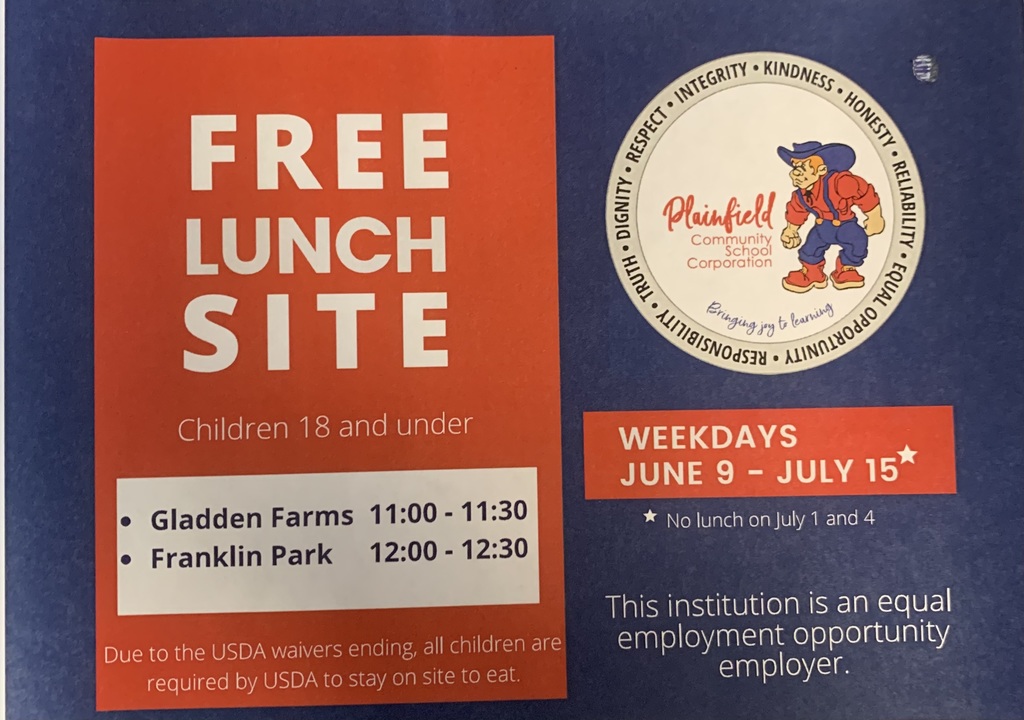 Boomer from the Pacers visited Central today as a celebration of all of the students' hard work as Central CHAMPS throughout this school year!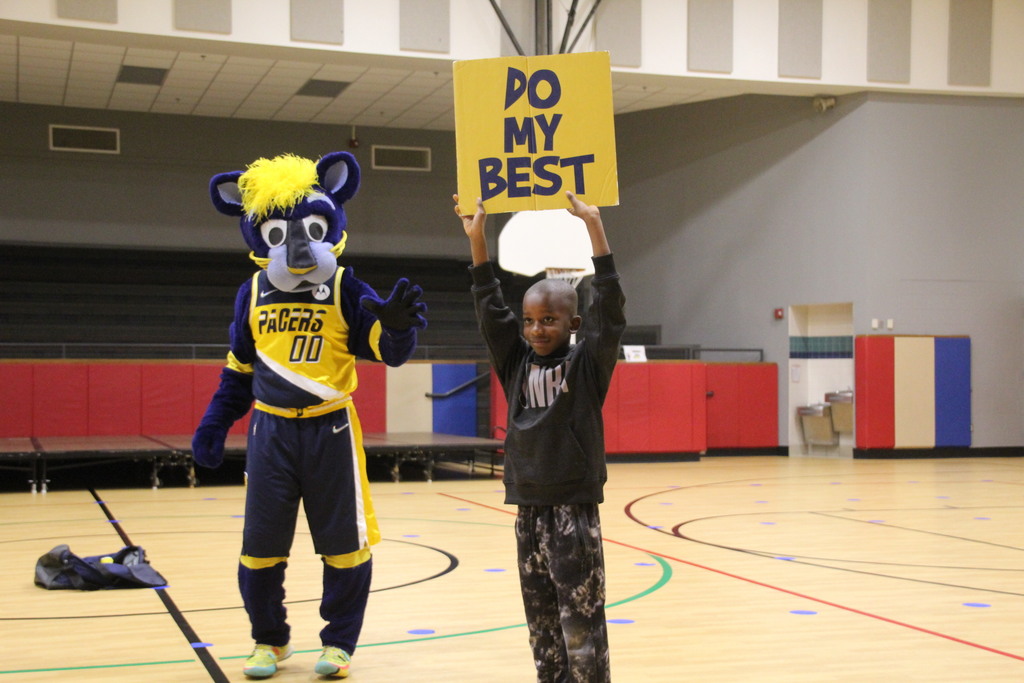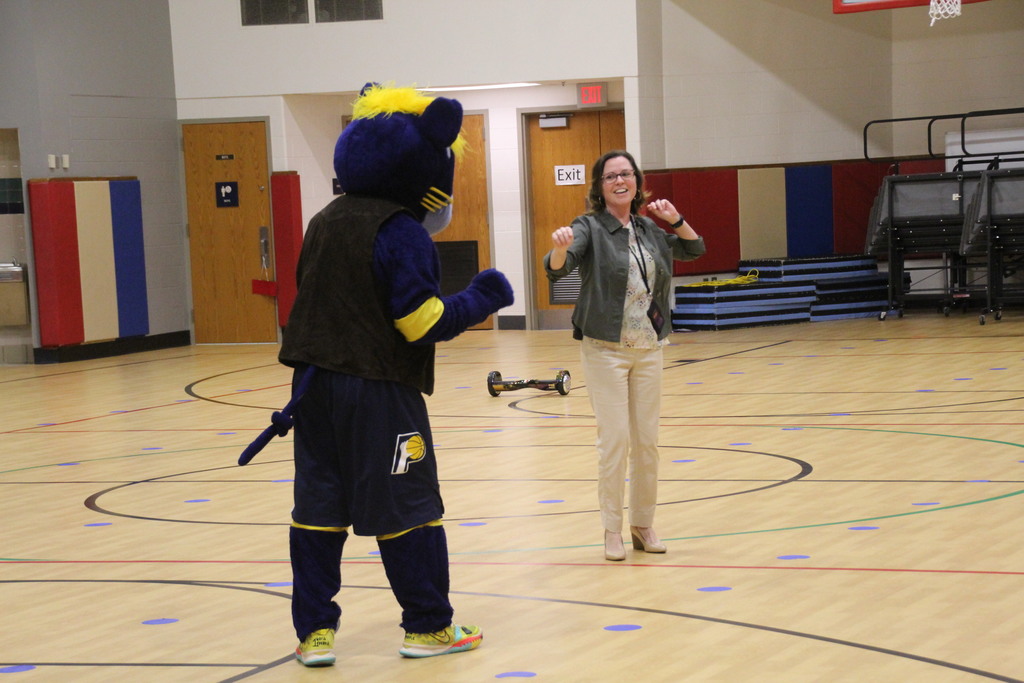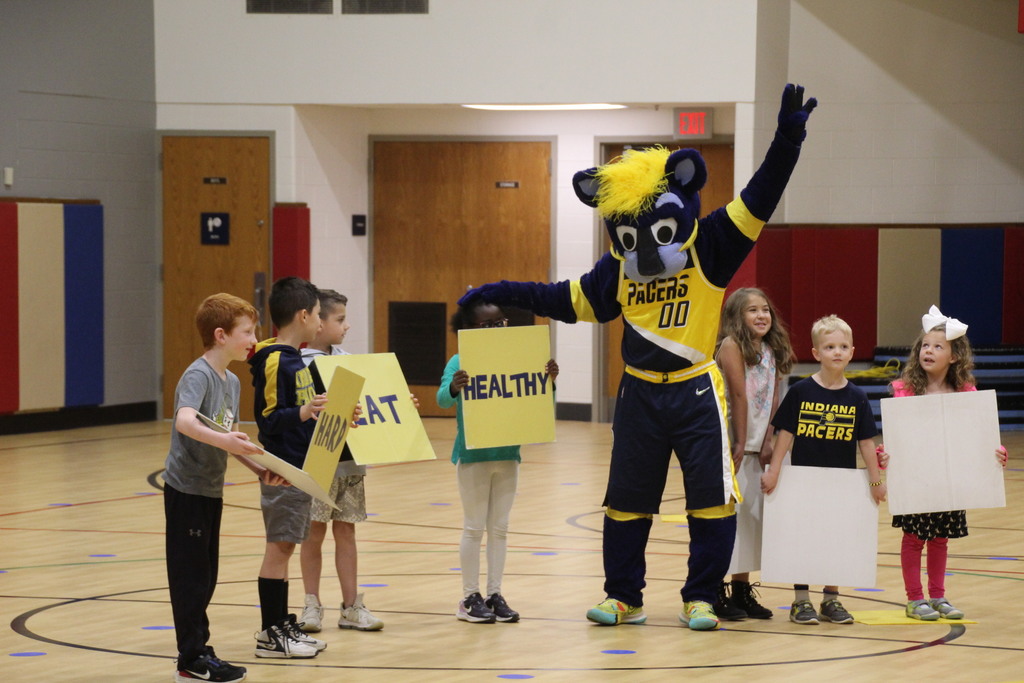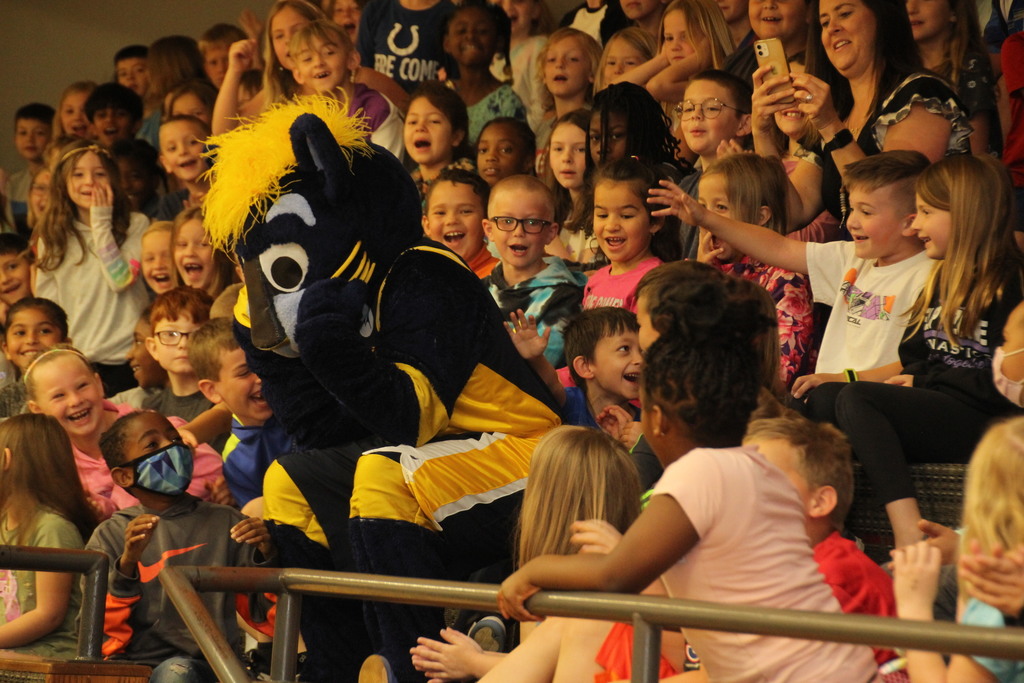 Kindergarten-2nd grade enjoying their first official Field Day on Friday! Thank you PTO, parent volunteers, and Mr. Wheeler for making it such a fun and memorable day!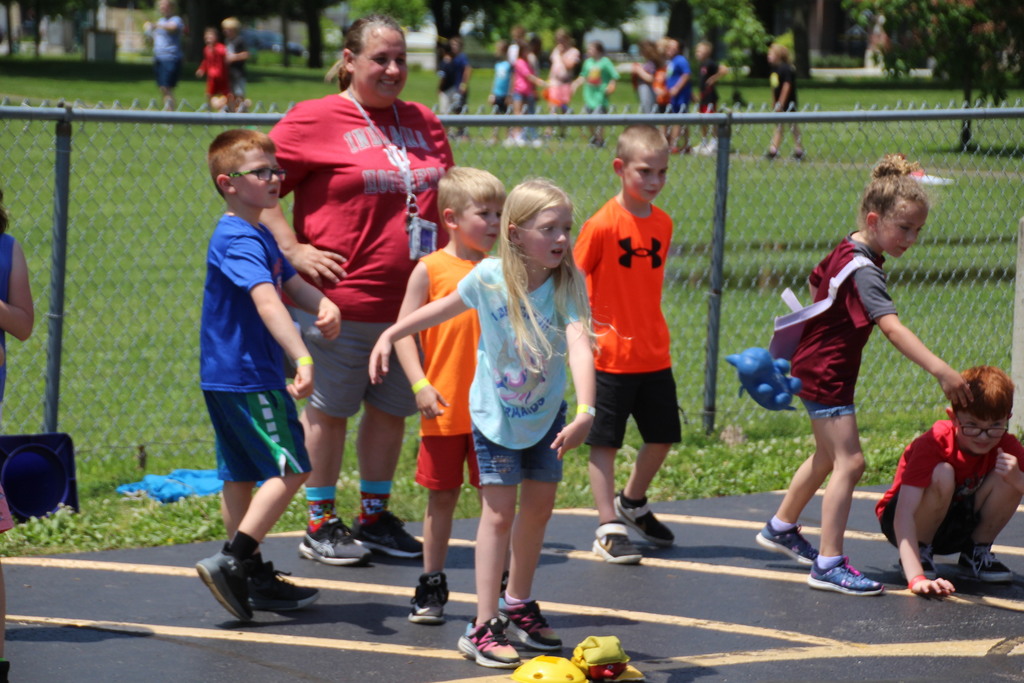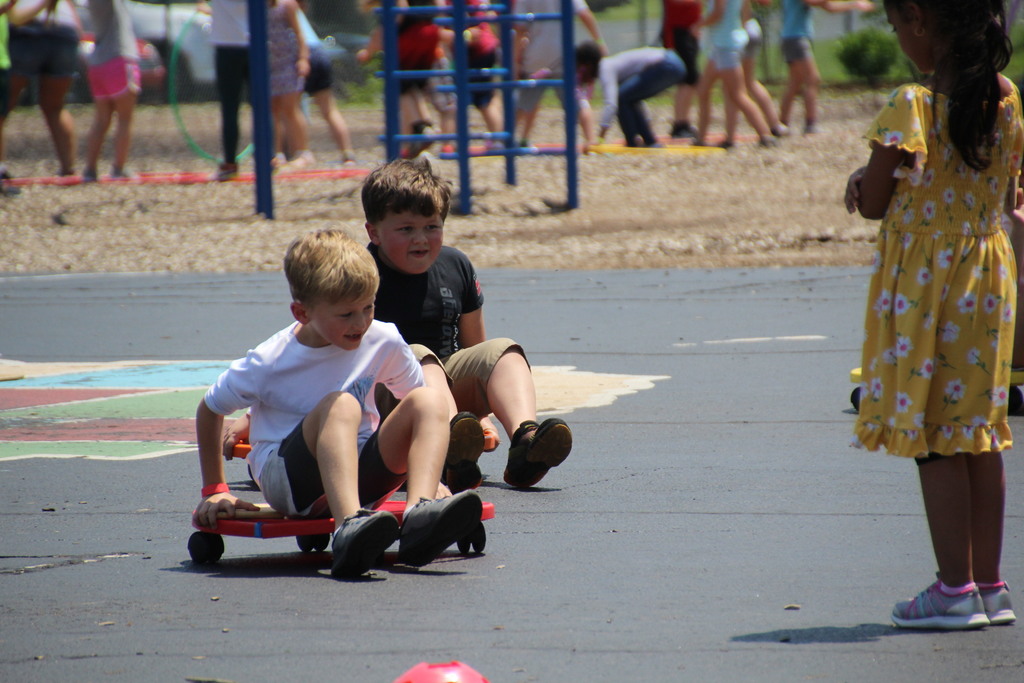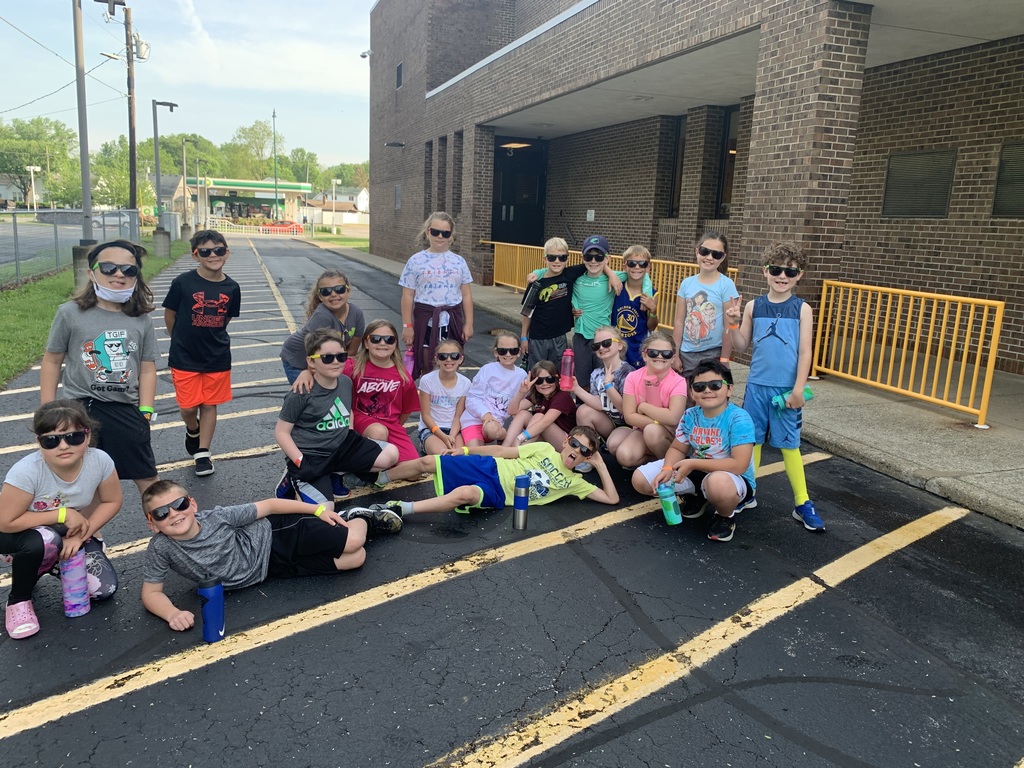 More 3rd grade fun from Connor Prairie!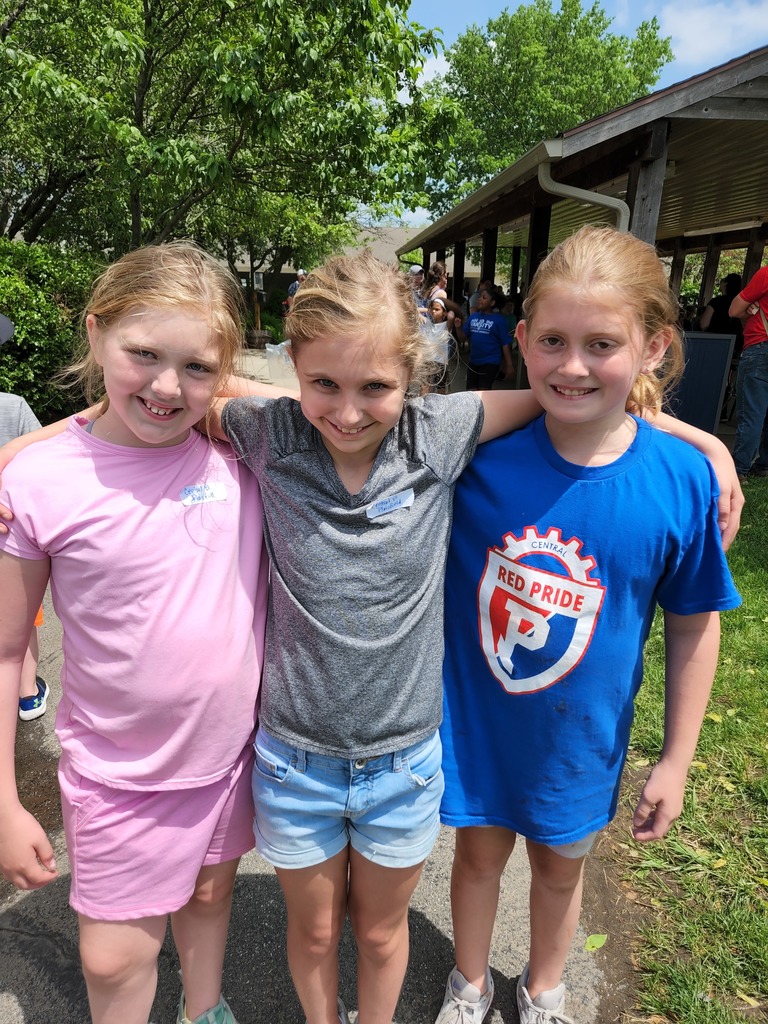 Mrs. Maple's class enjoying Field Day on Friday!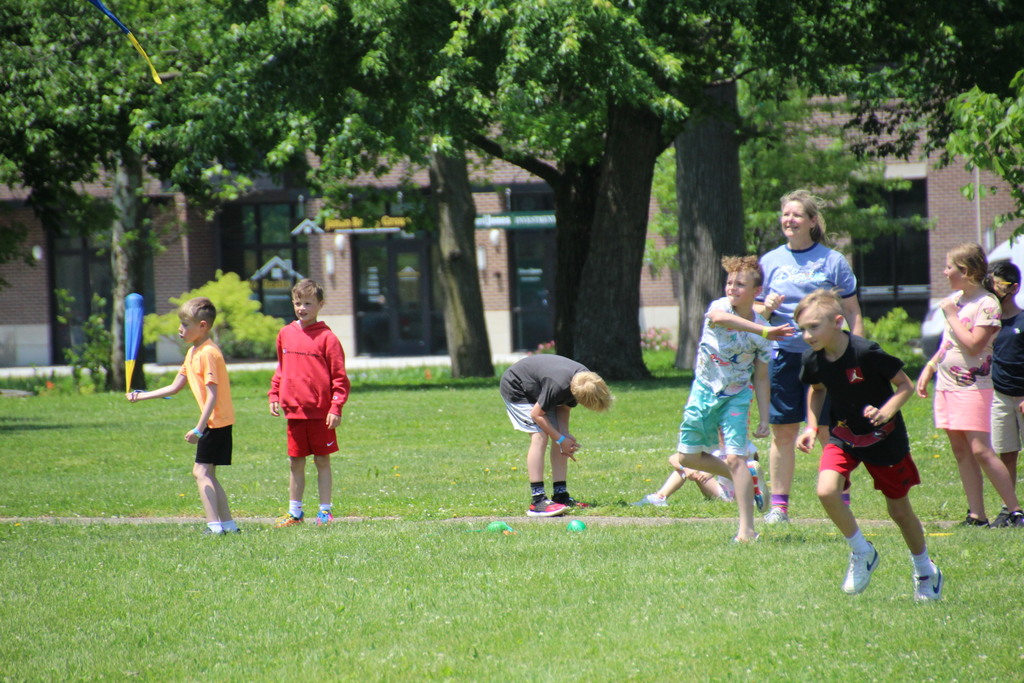 3rd graders enjoyed a great day at Connor Prairie on Thursday!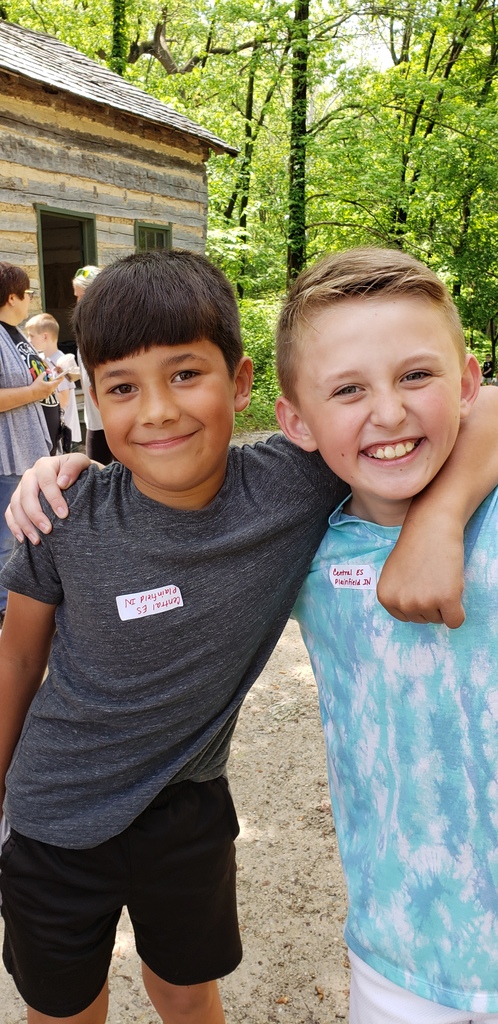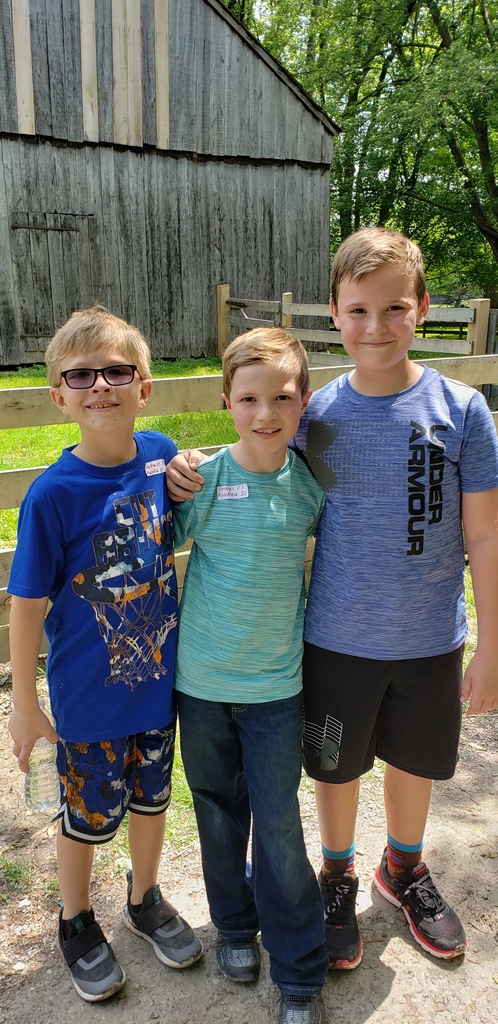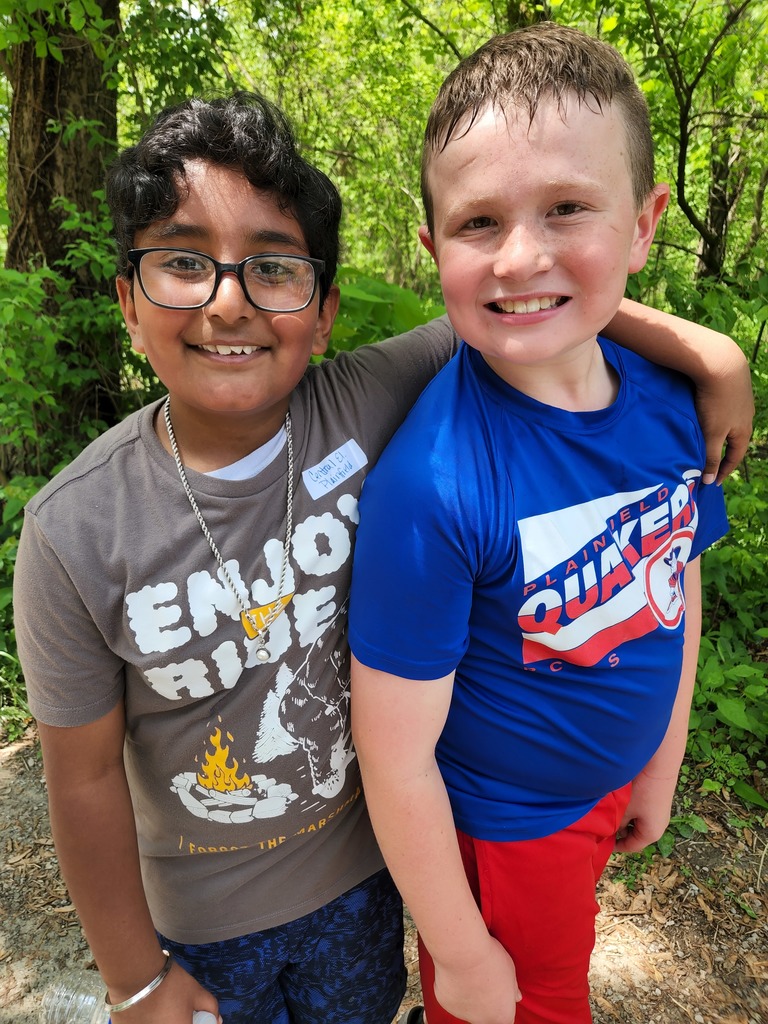 We love our 3rd grade teachers!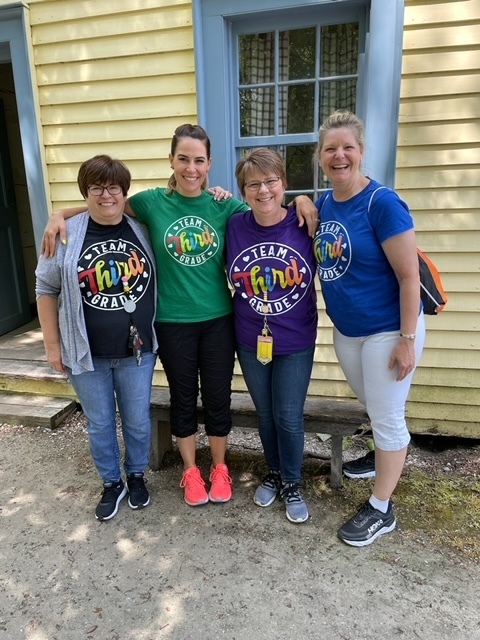 2nd graders in Mrs. Stultz's class enjoyed doing some planting in our Central garden!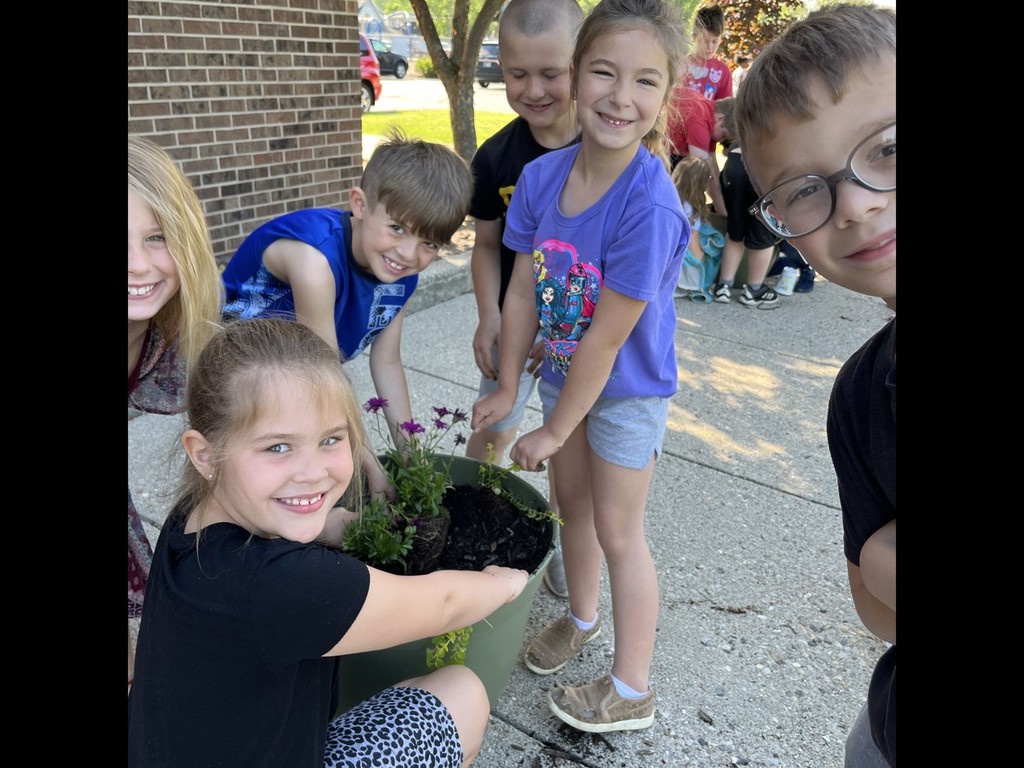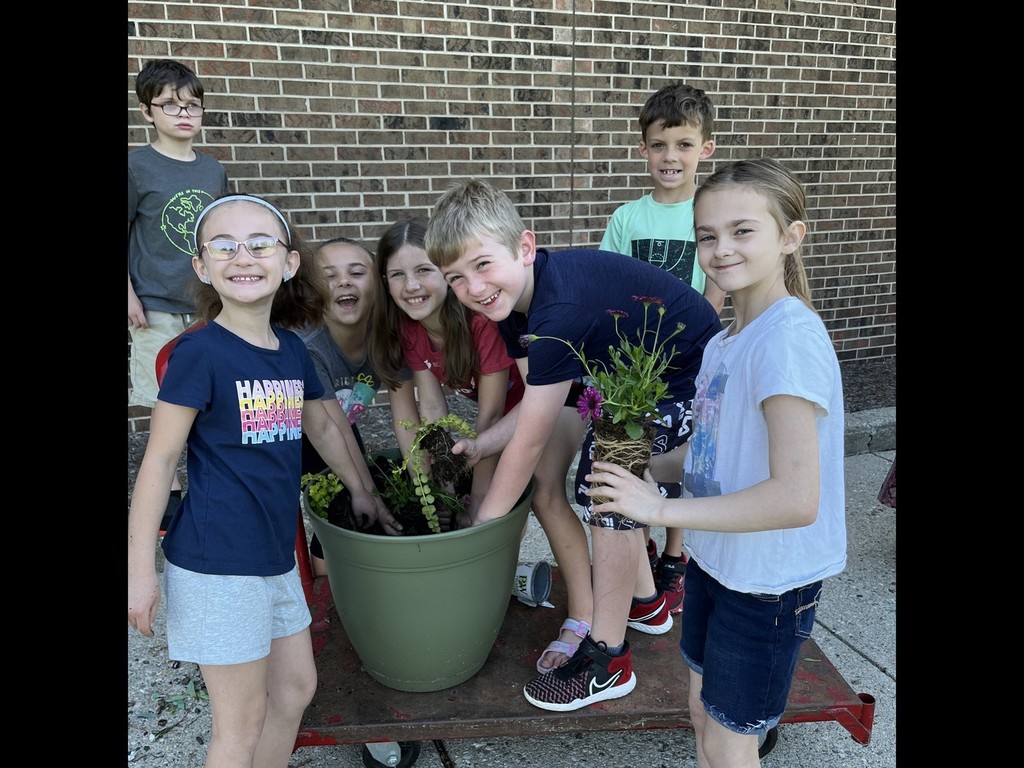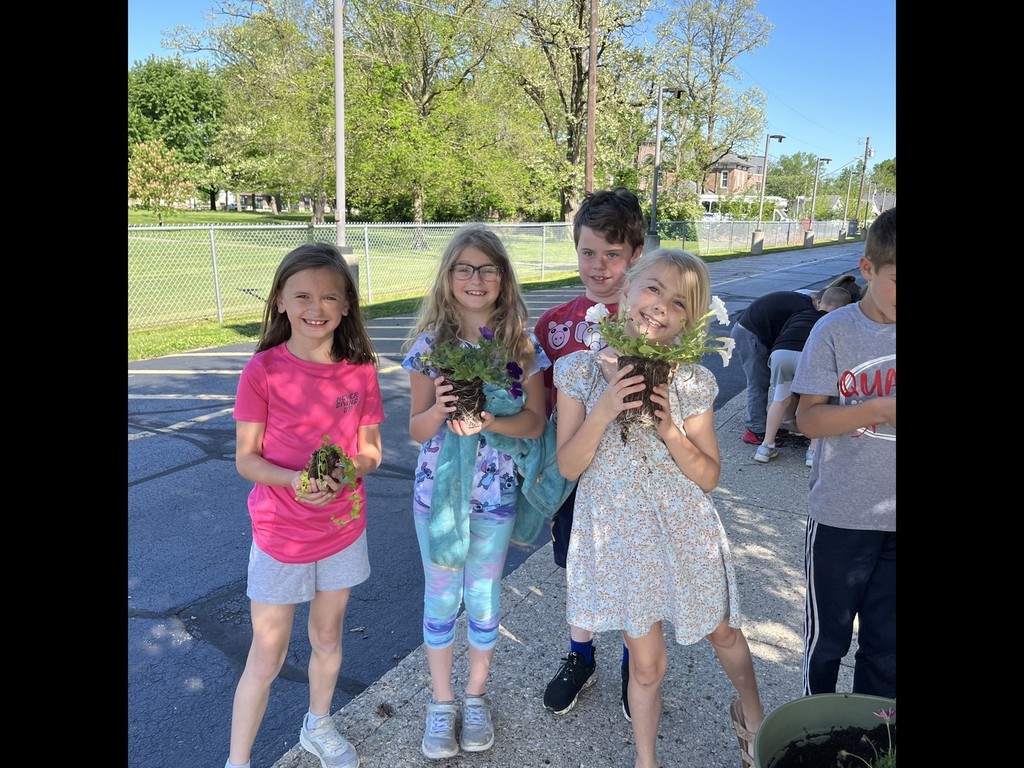 3 of our Central CHAMPS students earned the opportunity to slime Mrs. Thacker last week due to their participation in raising funds for the elementary Walkathon. How fun!

1st graders enjoyed a Polar Pop treat with Tiny the polar bear last week!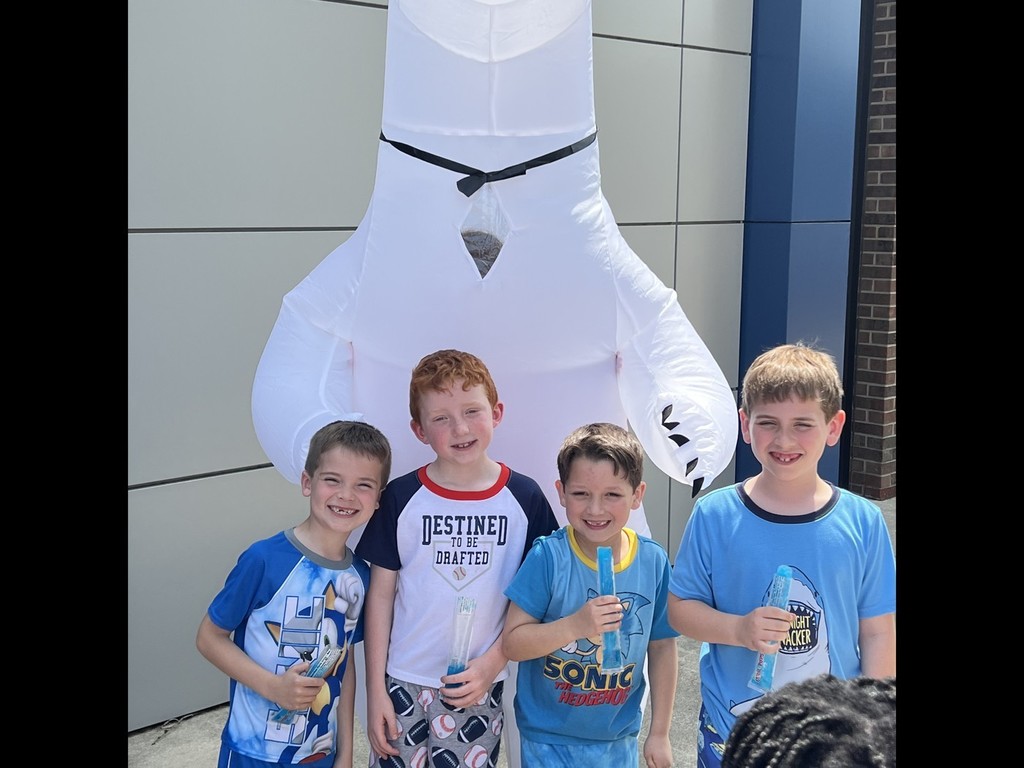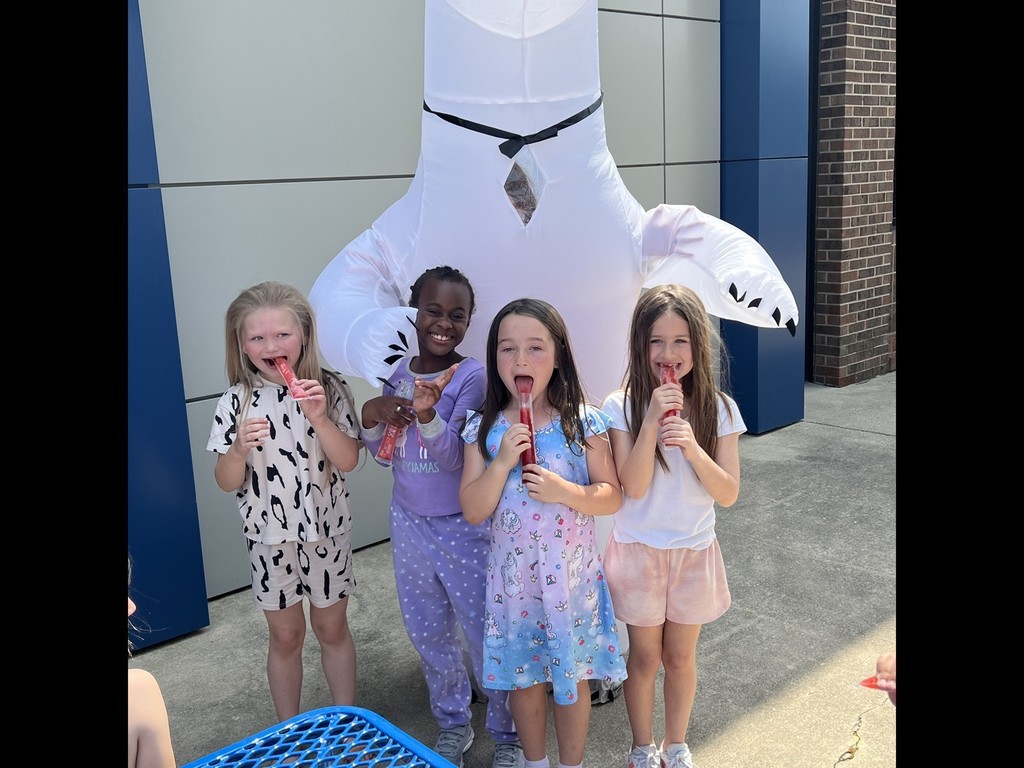 Our 5th graders had a great time last Friday at Jameson Camp!

Congratulations to Emma Henry on being Central's value winner for the month of April!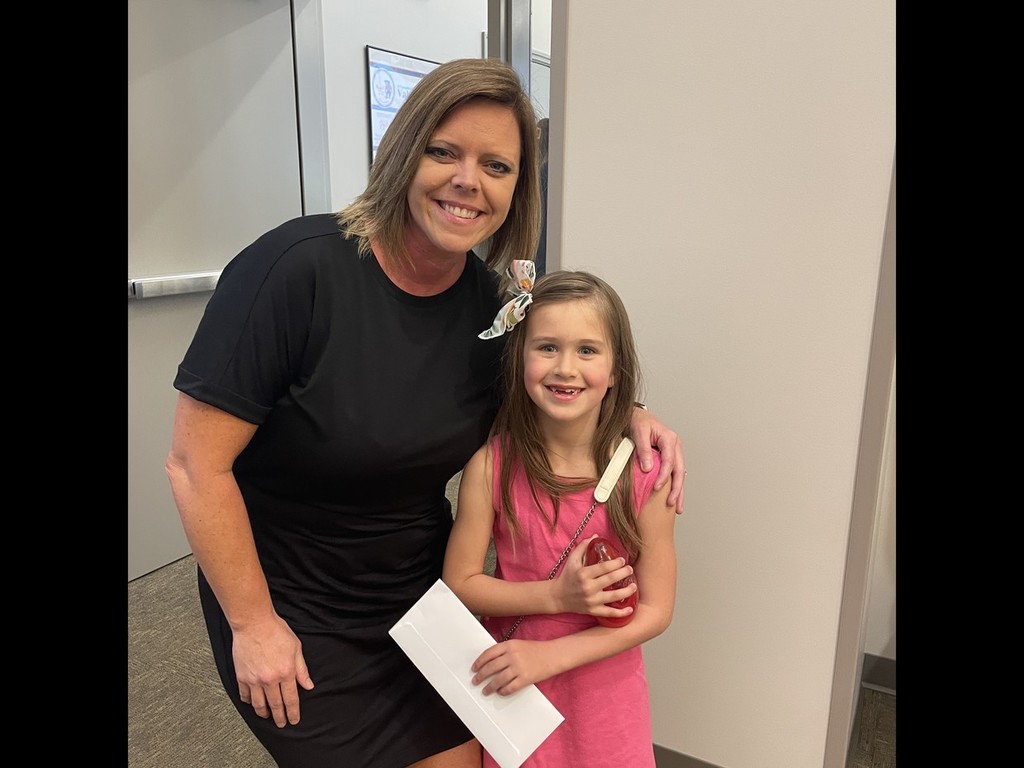 Huge shoutout to our amazingly supportive, one-of-a-kind PTO! They made last week's Teacher Appreciation so special for everyone at Central Elementary! Thank you for always supporting our school and helping it to be the place that it is.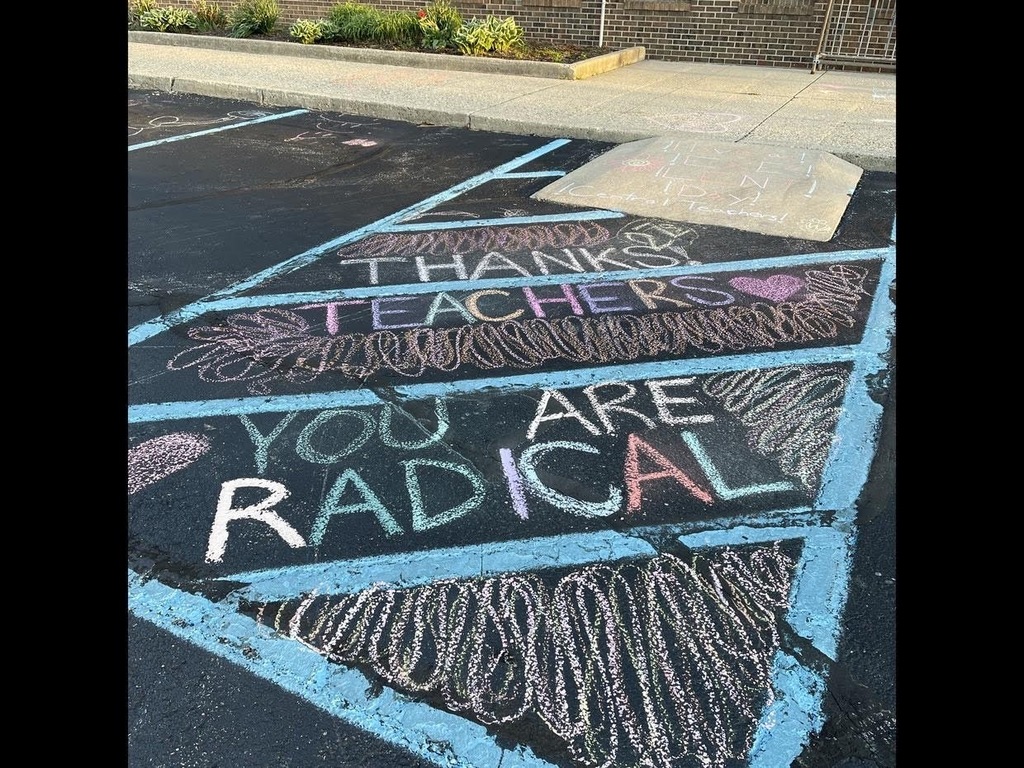 4th and 5th graders who participated in Running Club this Spring have met every Wednesday for 6 weeks after school. With the guidance of teacher leader Mrs. Riester and other teacher volunteers, students have learned many great skills that can be transferred over into the classroom, the athletic field, and real life!
Just a reminder: All PCSC Schools are CLOSED today for a Teacher In-Service Day. Hoping all of our Quakers enjoy their weekend! See you on Monday!

Thanks to officers Nolan and Poston for helping lead our 4th-graders through an engaging STEM activity!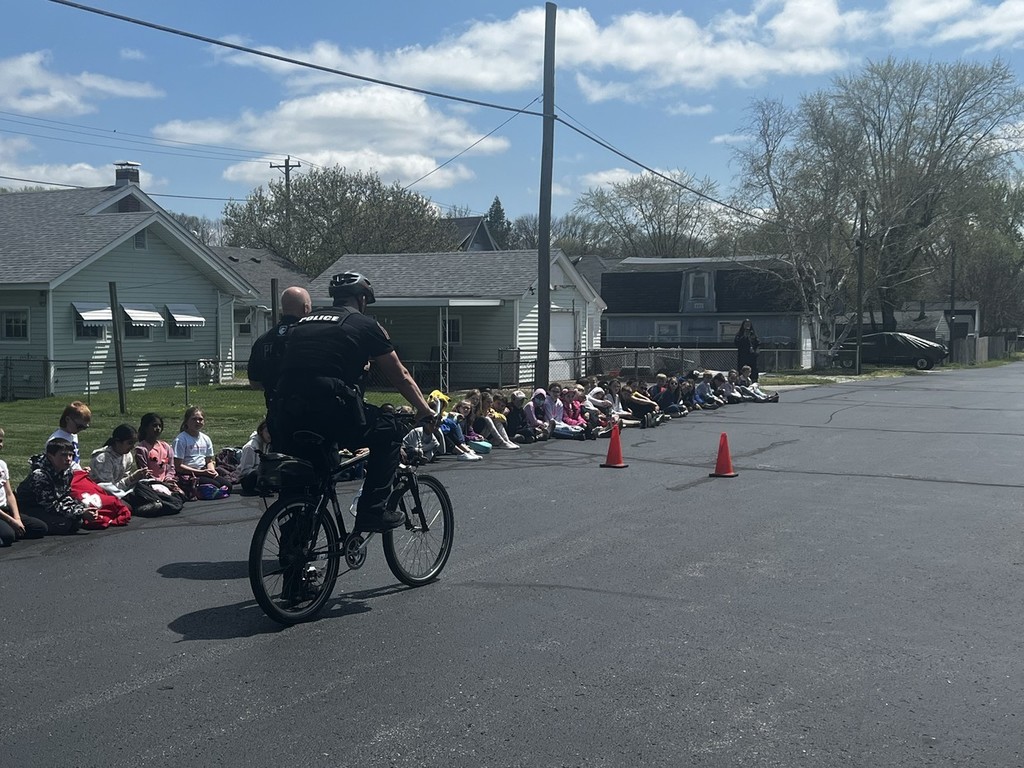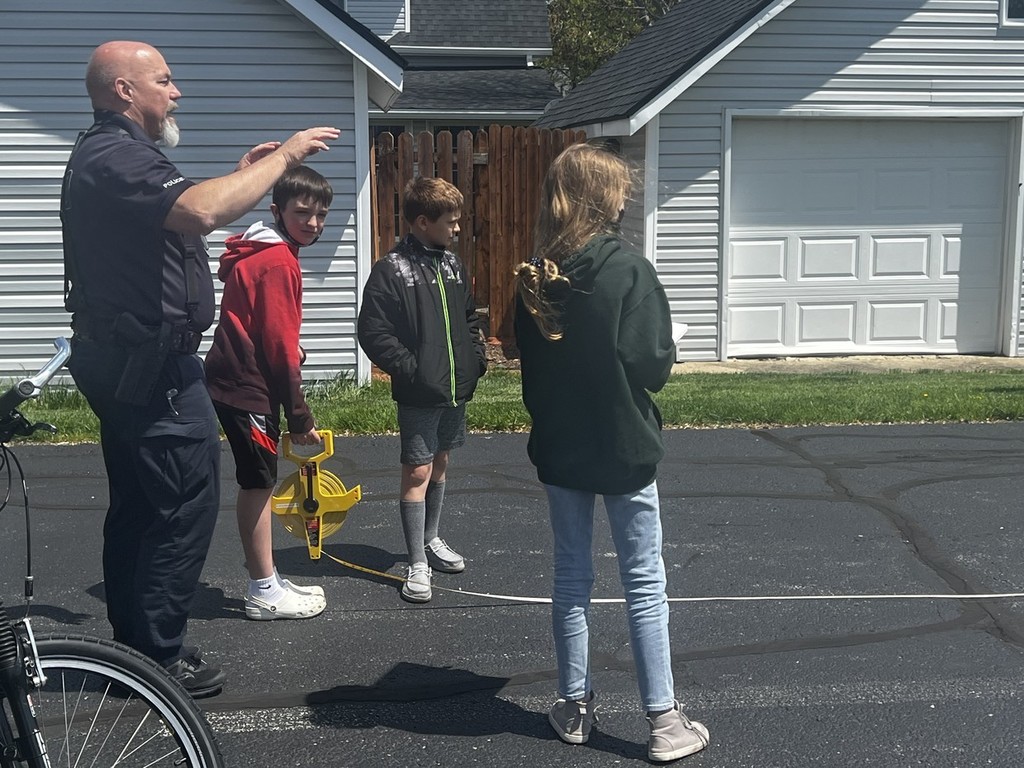 Our 1st-graders are continuing with their ABC countdown of the last 26 days of school with Bubble Gum Day!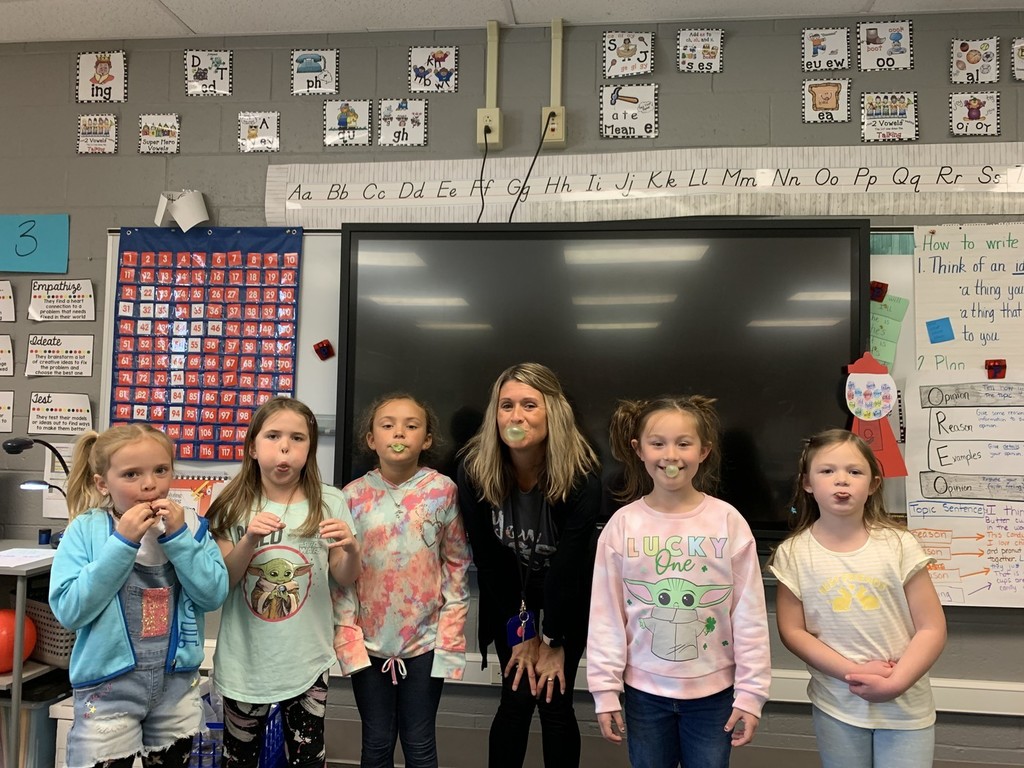 Congratulations to all of the elementary robotics teams on a great scrimmage this past Friday evening! And a special thank you to our wonderful teacher sponsor, Mrs. Gibbs! She has helped bring robotics to 3rd-5th graders and it is clear to see that the students love it!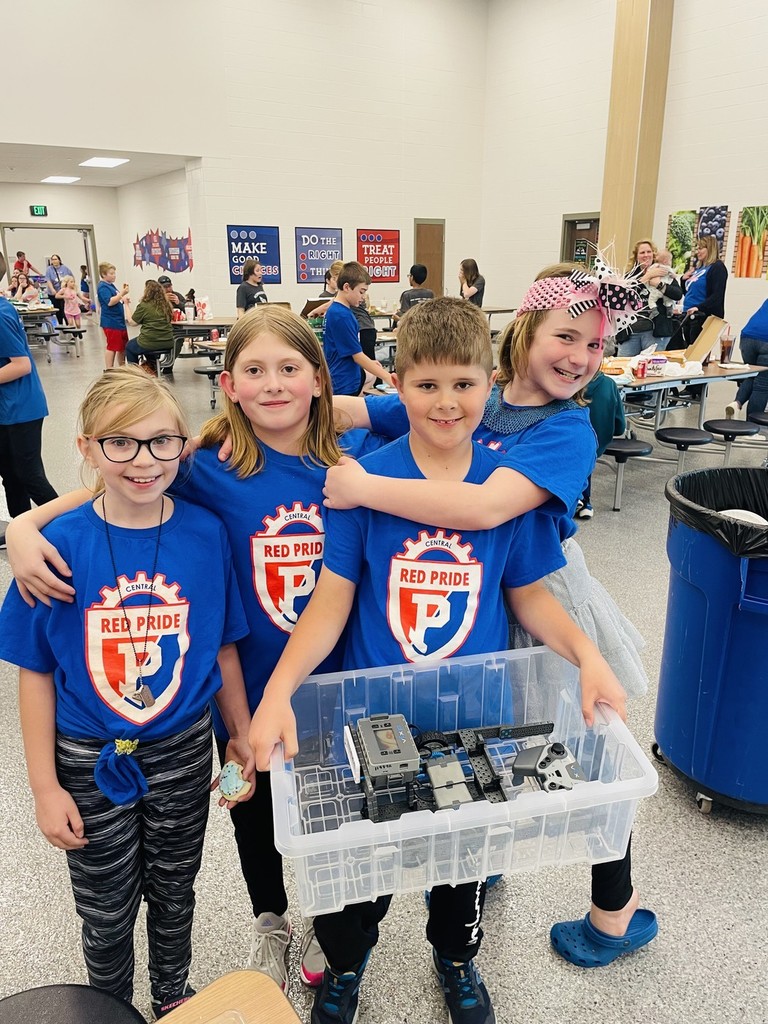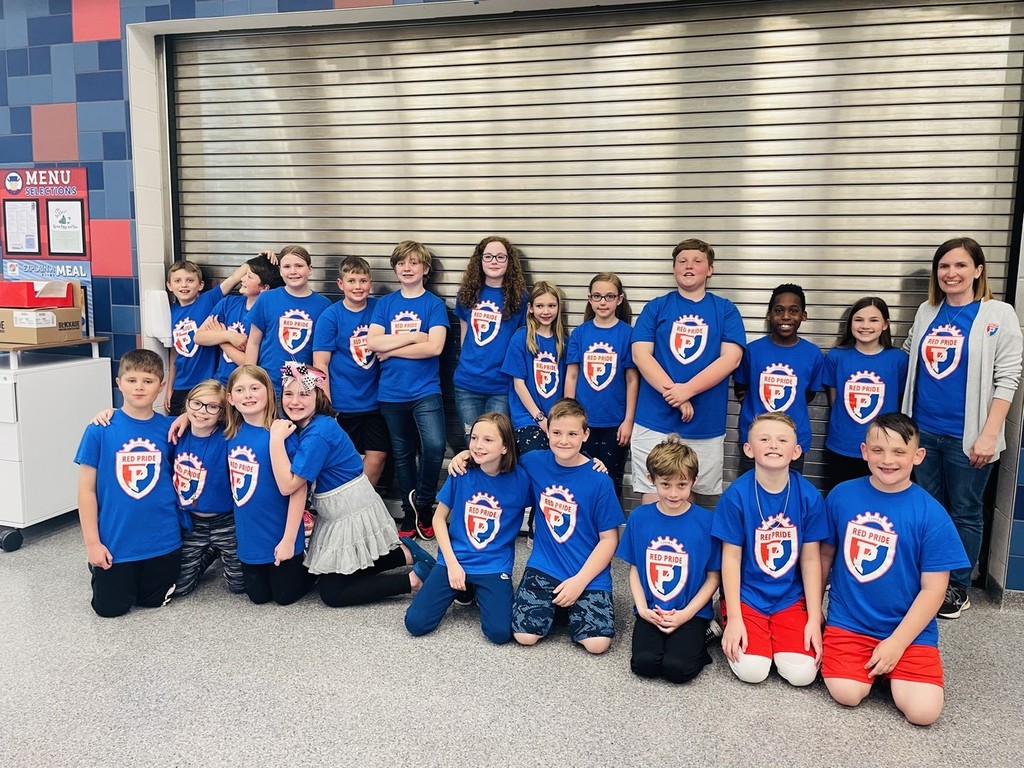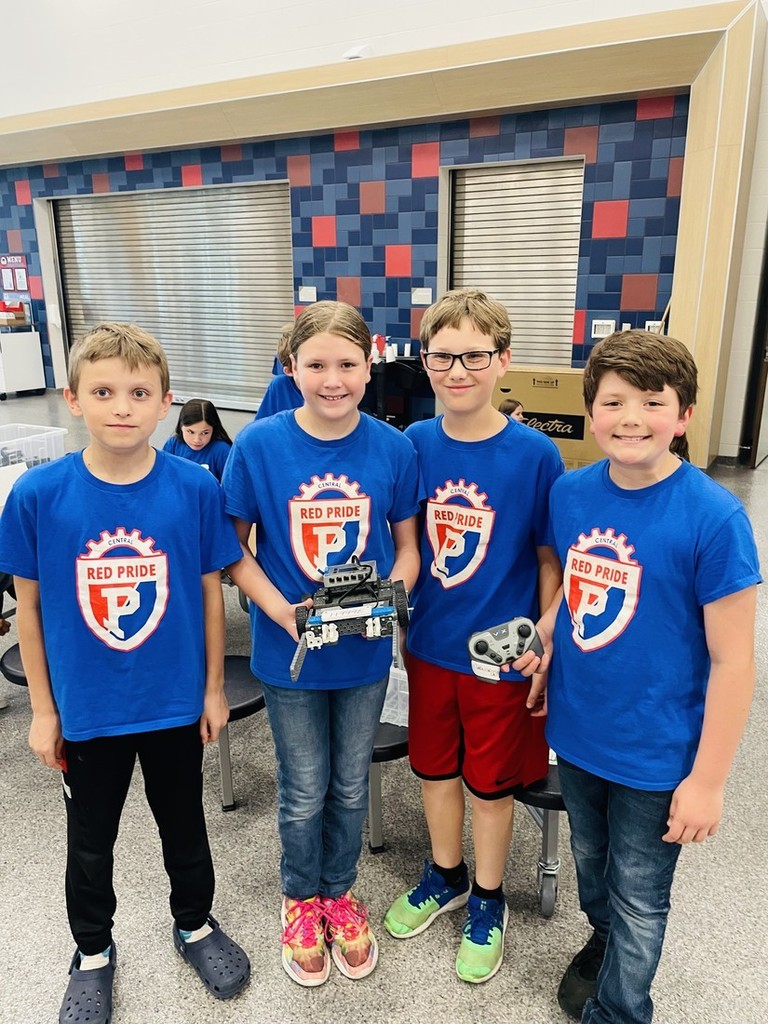 Congratulations to Central's Optimist winners for this school year, Mrs. Szepski and Mrs. Price! Both of these lovely ladies do so much to help make our school the amazing place that it is. They were both nominated by their peers and we are so proud of them!