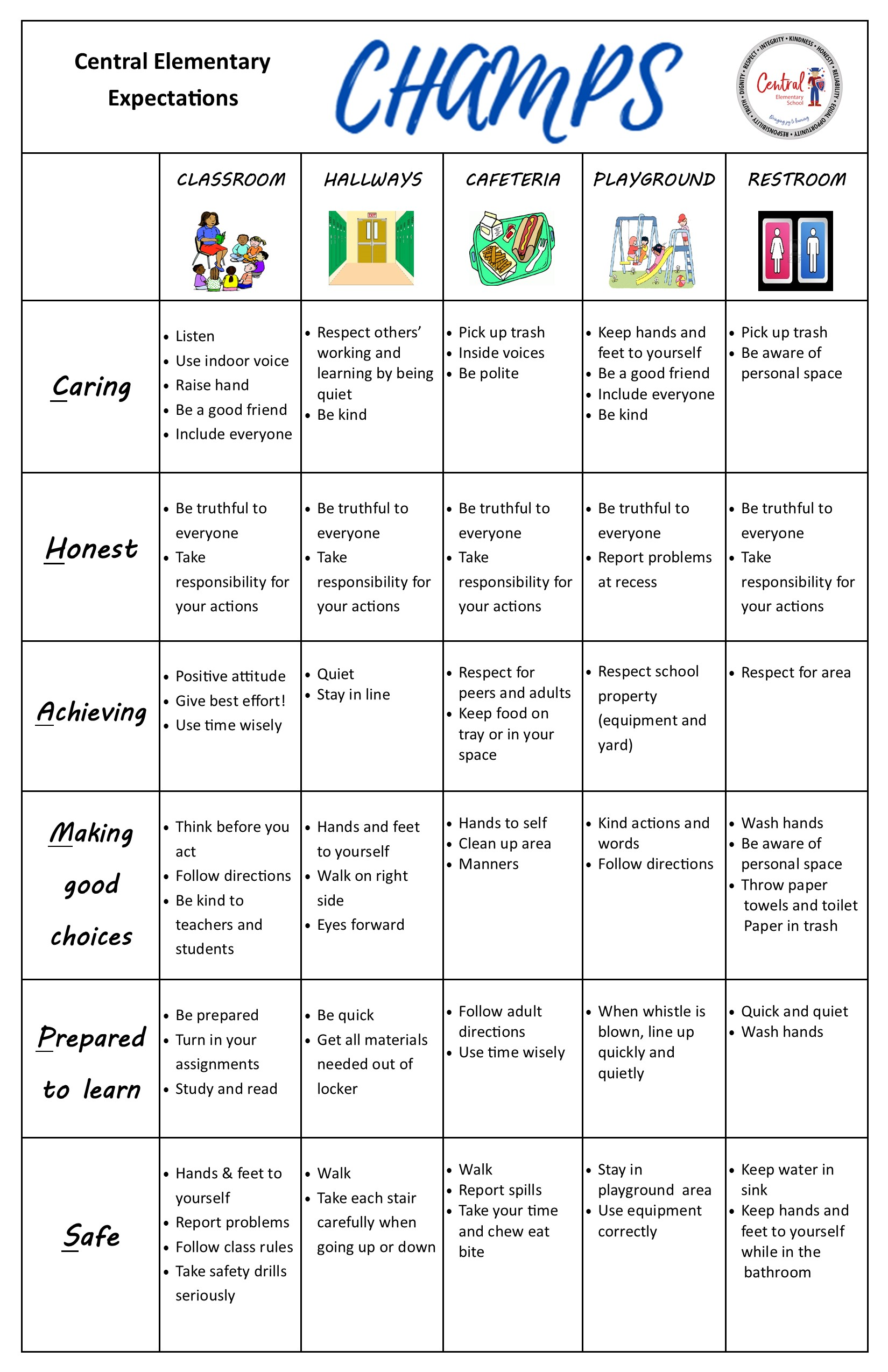 Central Elementary is excited to share our Positive Behavior Intervention Support program. Our program is rooted in Central character and the idea that Champions Make Choices and Choices Make Champions. Our faculty was involved in creating and defining a Central CHAMPS student. The following defines what it means to be a CHAMPS student:
Caring
Honest
Achievement
Making good choices
Prepared to learn
Safety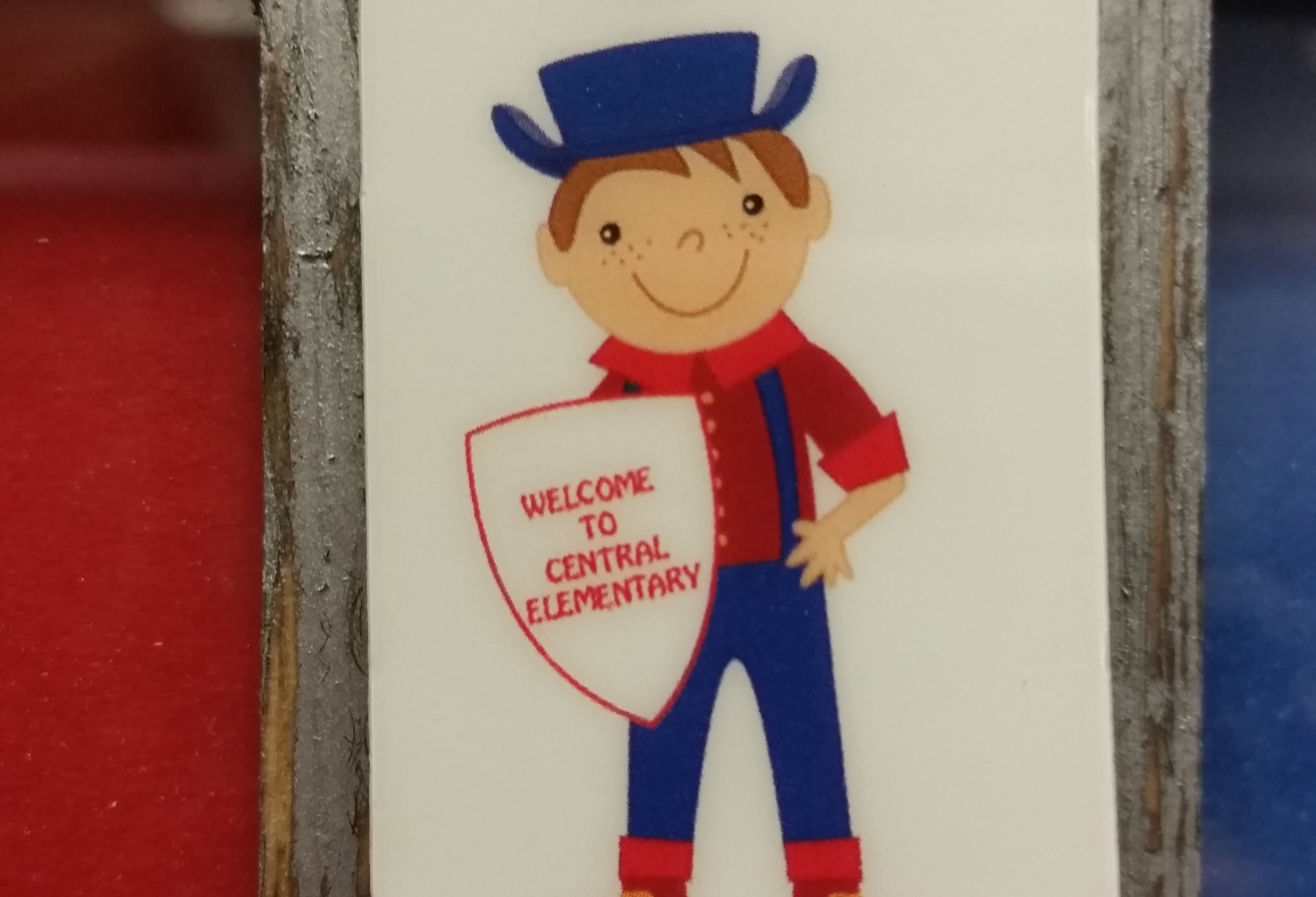 Furthermore, we have defined our Central Champs expectations in all areas throughout our school. In a continued effort to recognize our students making good choices, as well as build our climate and culture, we are going to begin our school-wide incentive program using Brag Tags. All students will receive a necklace and a Central tag to start with to be worn every Friday. This is a way to acknowledge the hard work and positive behavior of our students. Additional tags will be awarded one time a month.
We will include perfect monthly attendance and CHAMPS tags and grade level specific achievement tags. With this in mind, we have added some more "fun" to our Central Celebration. We are incorporating more student involvement and adding related arts class awards.