Second Semester Final Exams Schedule for 7th & 8th Graders: May 19th - Periods 2, 4 & 6 Final Exams May 22 - Periods 3, 5 & 7 Final Exams May 23 - Period 1 Final Exams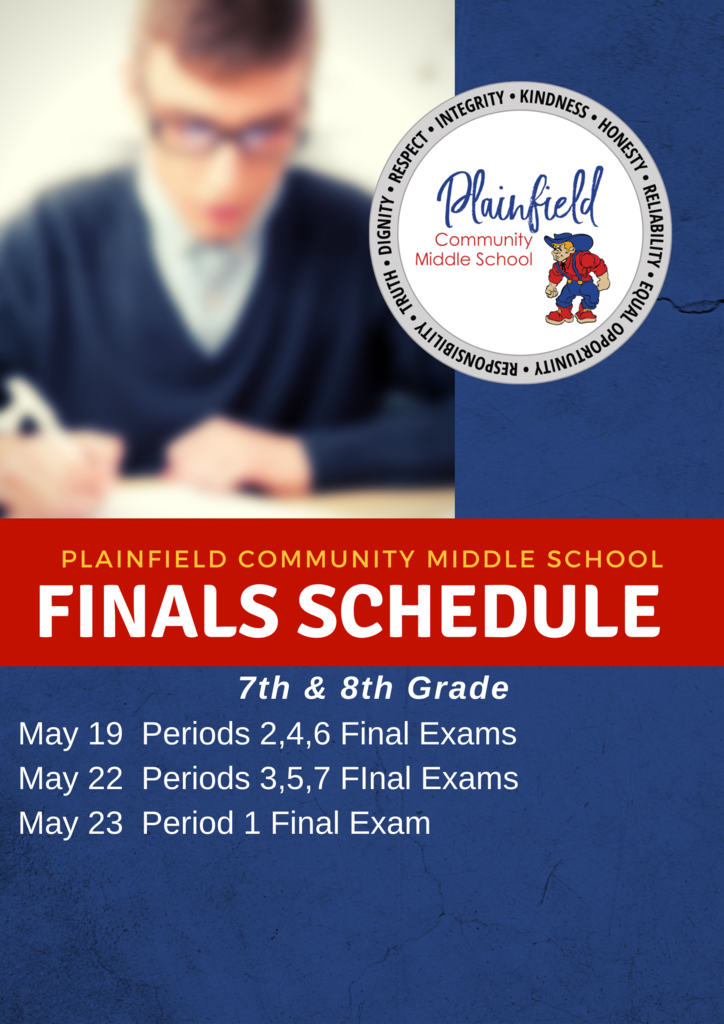 Mark your calendars! 6th Grade Orientation for in-coming 6th grade students will take place Wednesday, July 26, 2023. Last names A-K is from 8:30am - 10:30am. Last names L-Z is from 11:00am - 12:30pm. This orientation is for students only.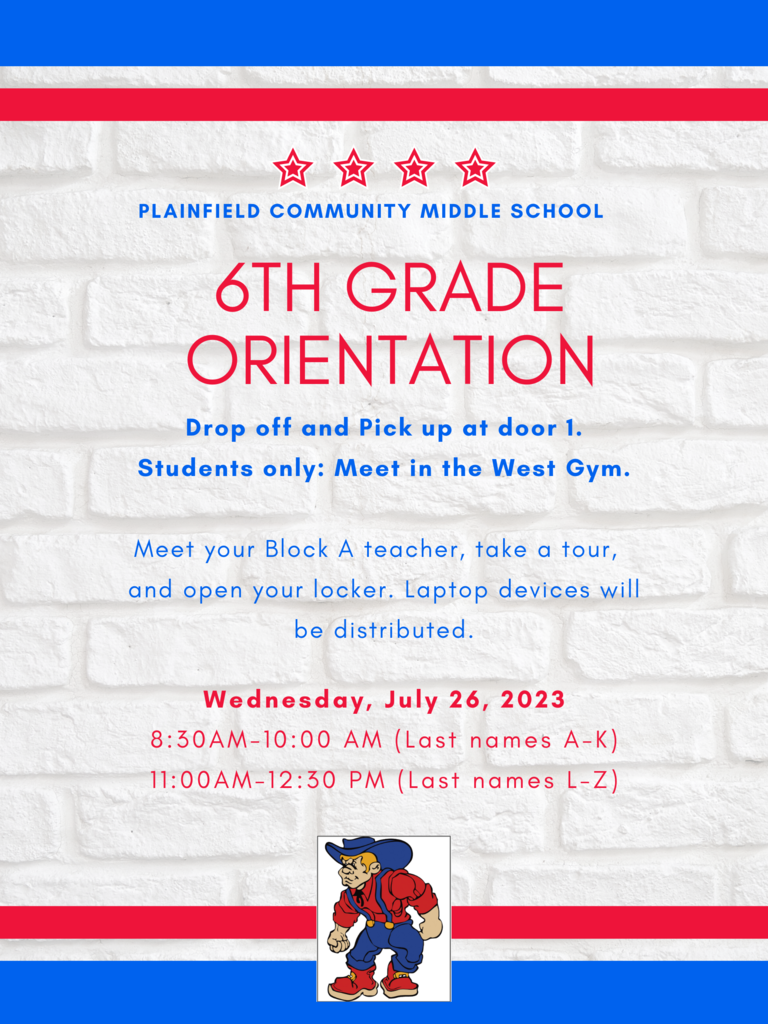 Join in on the spirit of preparing for ILEARN! ILEARN Spirit Week will be Apirl 17-21.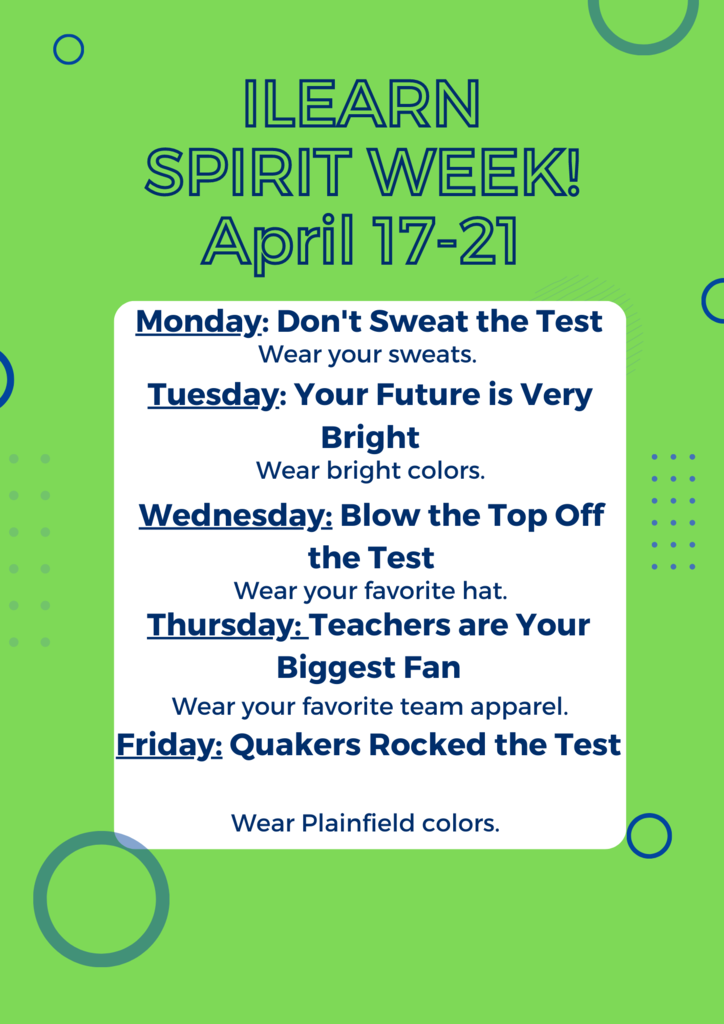 Rock Your Socks! Celebrate World Down Syndrome Day on March 21, 2023 by wearing your blue and yellow clothes and crazy, mismatched socks.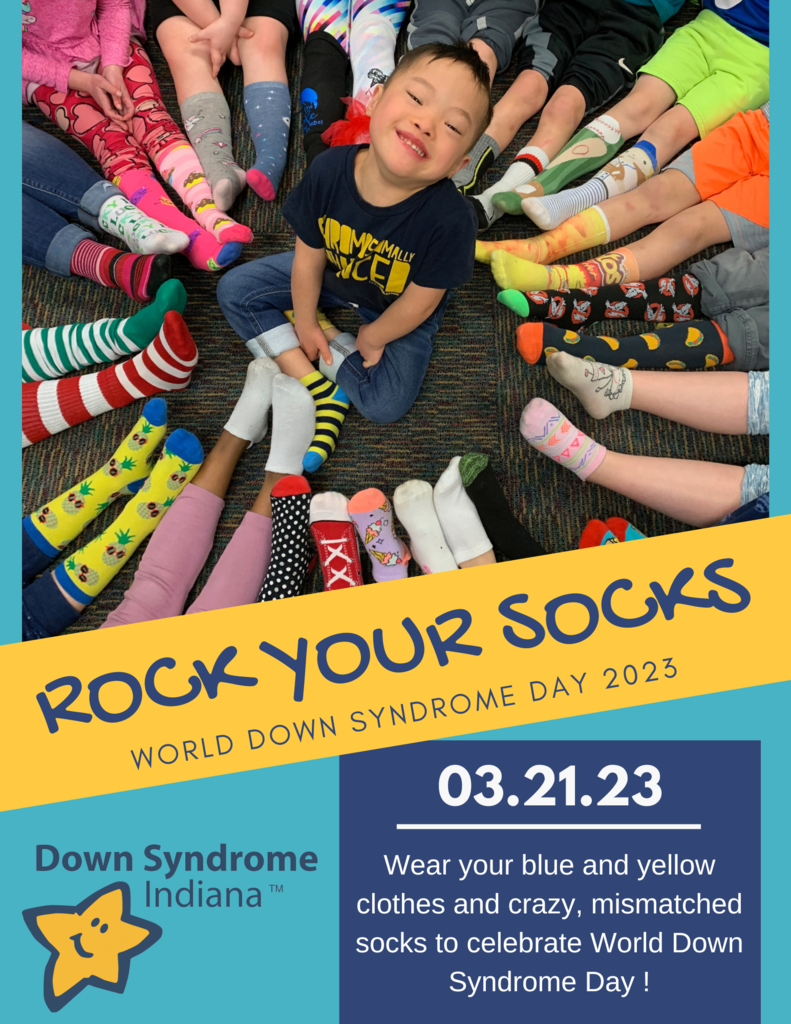 REMINDER: Plainfield Schools are CLOSED on Monday, February 20th, in honor of Presidents Day. Enjoy the 3-day weekend!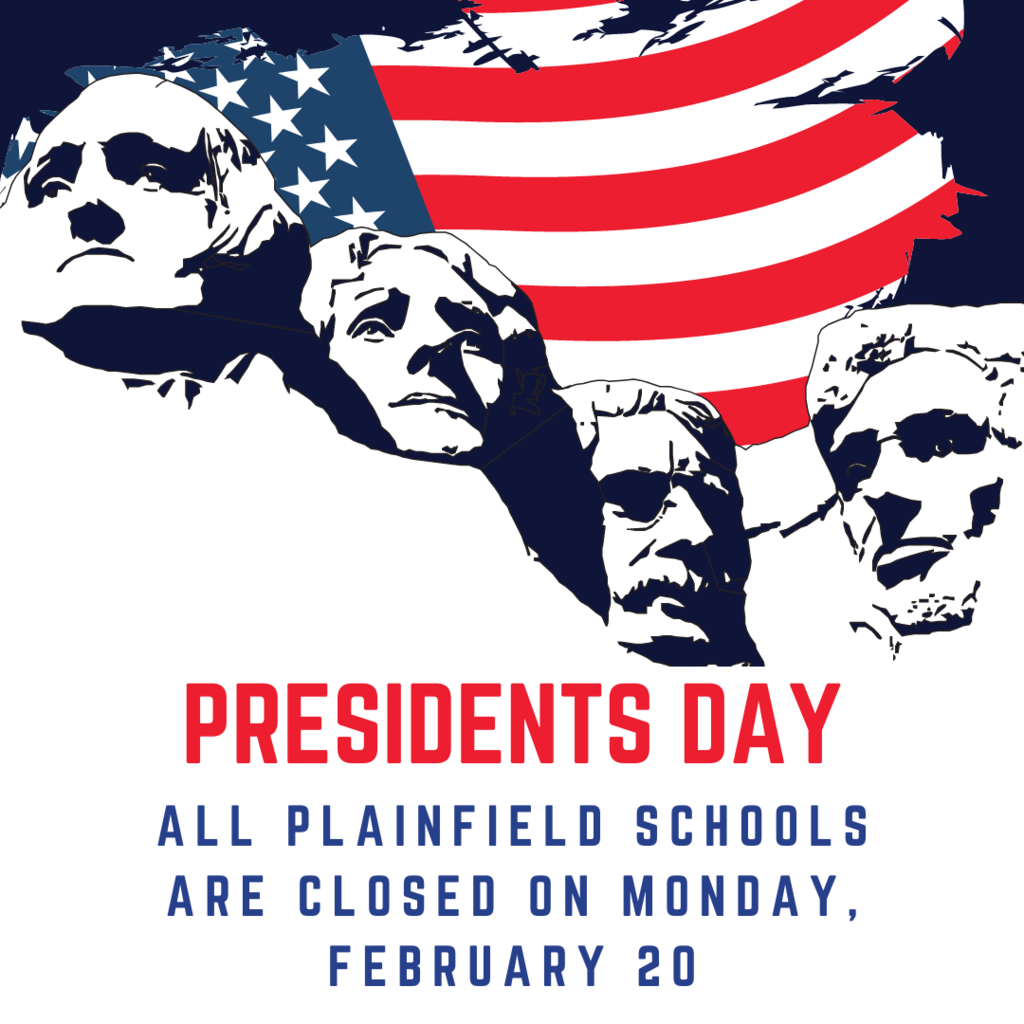 PCMS Halloween Dance Friday, October 28, 2022 6th Grade - 6-7pm 7th and 8th Grade - 7:15-8:15pm (This is an event only for PCMS students.)
Plainfield High School presents: Tea Party with Mary Poppins
Hendricks County Health Department Vaccine Clinic All recommended vaccines are provided. Make an appointment by calling 317-745-9222.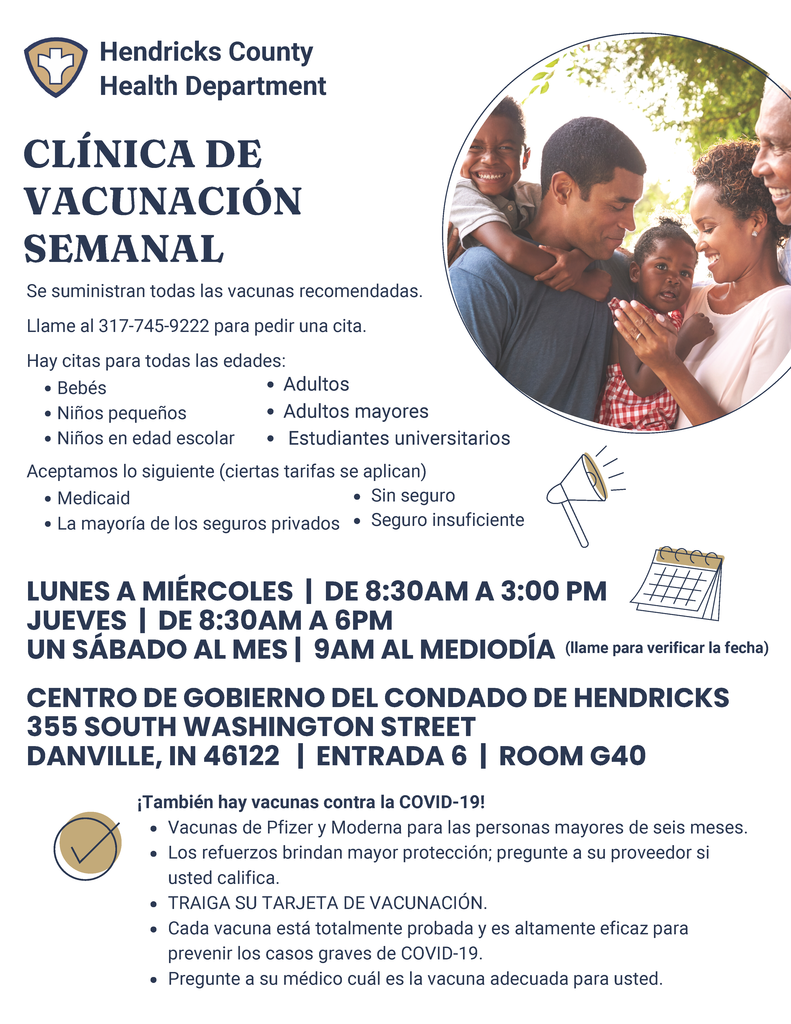 Henricks County 4-H Open House Sunday, November 13, 2022 3-5pm
Don't Forget! Plainfield Schools are CLOSED tomorrow, Tuesday, September 6th for a Teacher In-Service Day! (Exception: LQA Full-Day Classes) We'll see all of our Quaker Faces on Wednesday, September 7!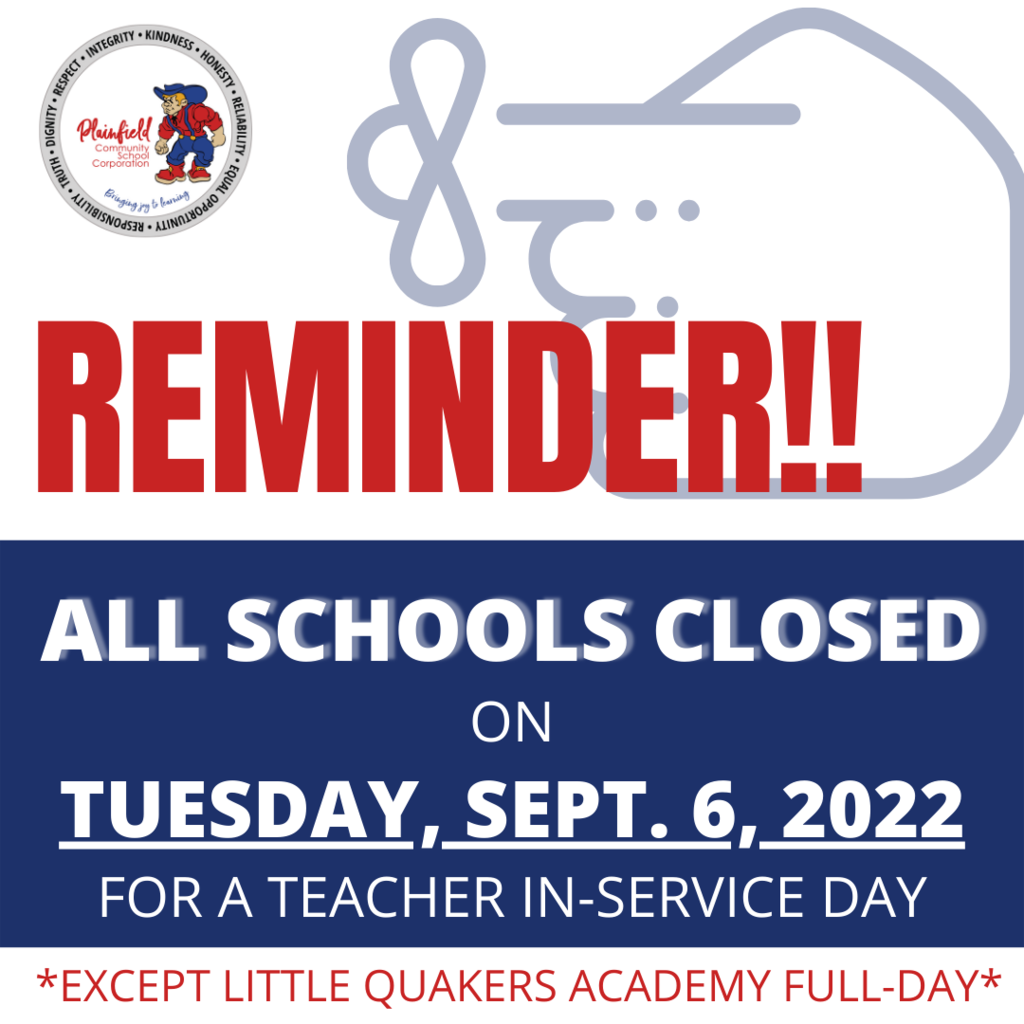 Just a reminder: Plainfield Schools will be CLOSED on Tuesday, September 6, 2022 for a Teacher In-Service Day. (With the exception of Little Quakers Academy Full-Day Classes)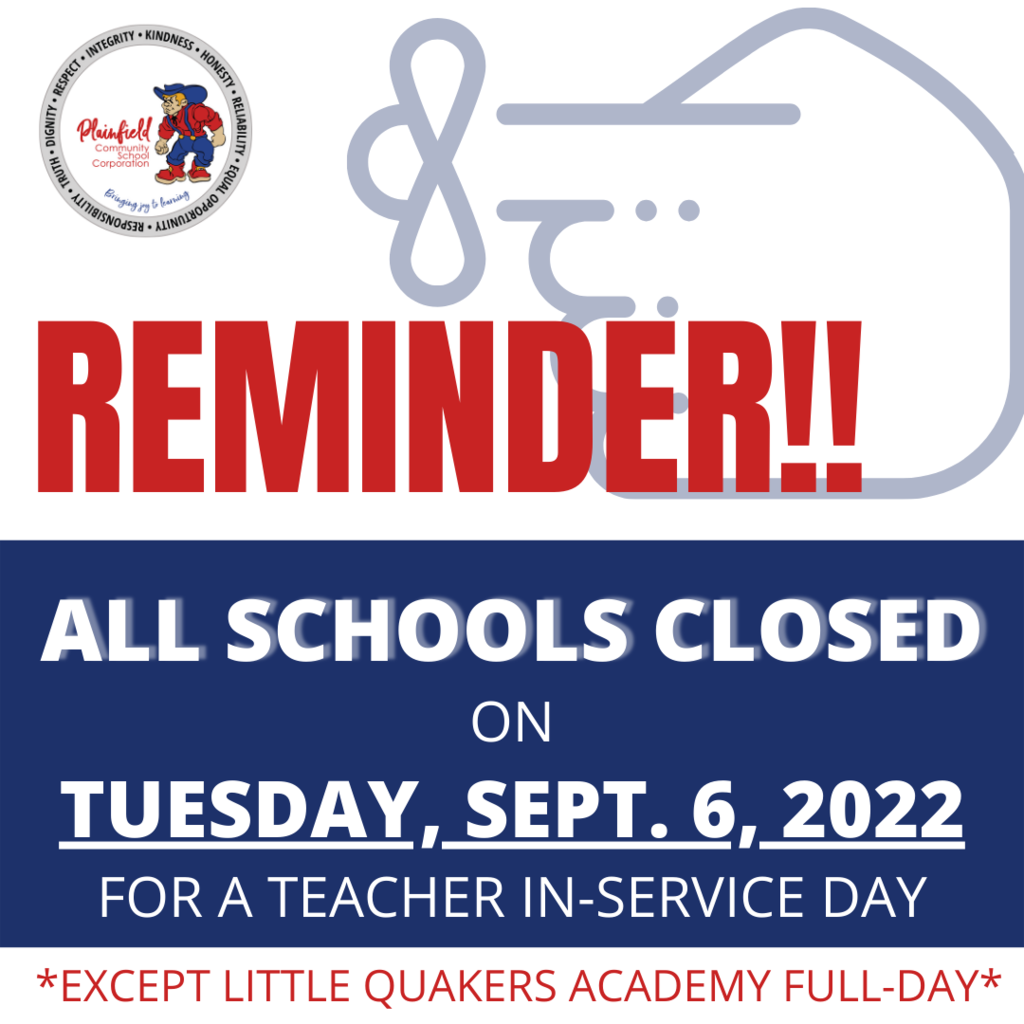 The 21st Century Scholarship deadline is TOMORROW, June 30th by 11:59pm EDT--this is for students in cohort 2026 (incoming 9th graders) and cohort 2027 (incoming 8th graders). Don't miss out!! This scholarship is for eligible students who maintain the Scholar Pledge to excellence in school and life receive a scholarship for up to four years of up to 100% tuition at an eligible Indiana college or university after they graduate from high school. The online Scholar application is so simple on the Learn More Indiana website:
www.ScholarTrack.in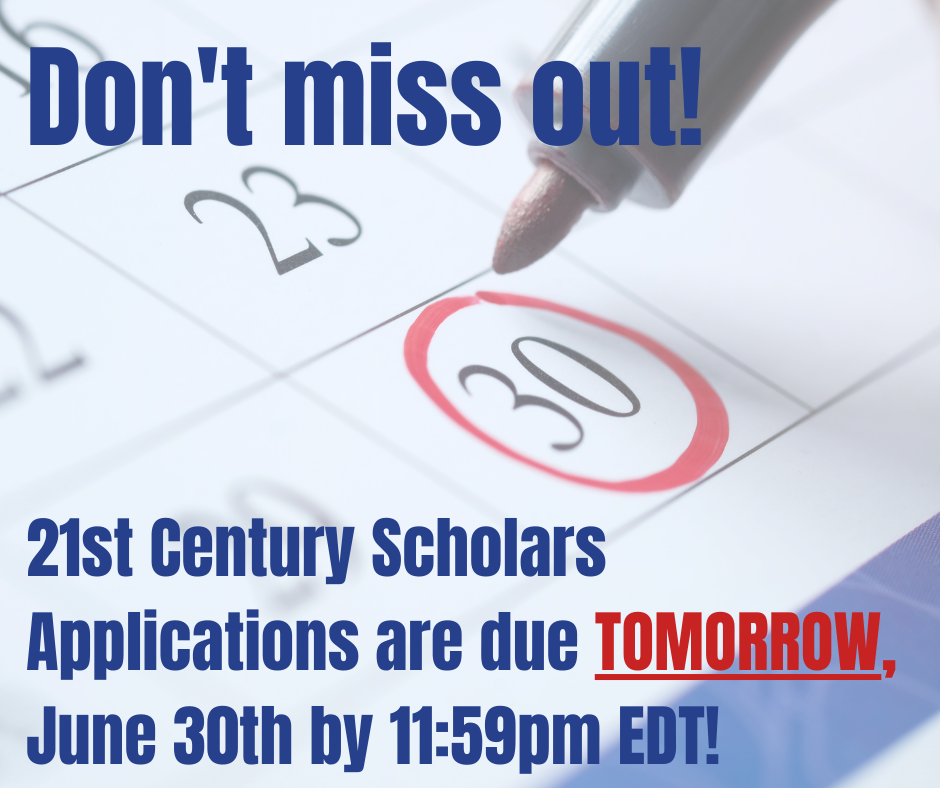 Congratulations to the PCMS Band Program for receiving the ISSMA All-Music Award for 2021-2022!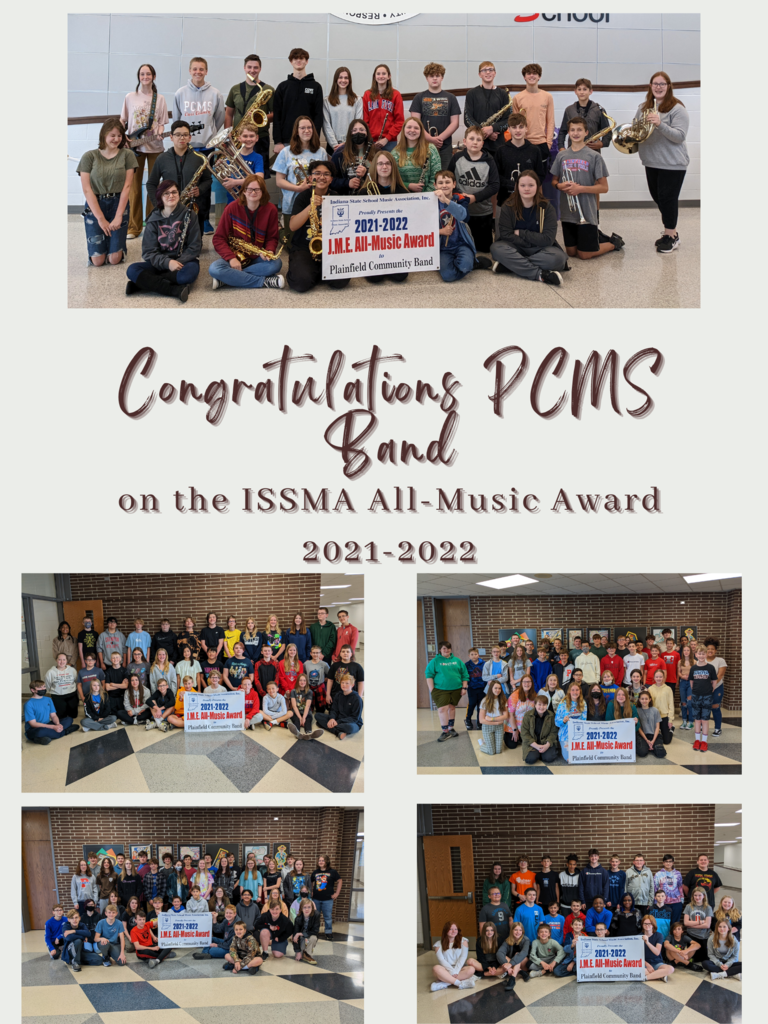 Just a reminder: All PCSC Schools are CLOSED today for a Teacher In-Service Day. Hoping all of our Quakers enjoy their weekend! See you on Monday!
Just a reminder: School is IN SESSION this Friday! In an earlier version of our school calendar, it was previously noted as a teacher development day. The calendar has since been revised and we are in school on Friday!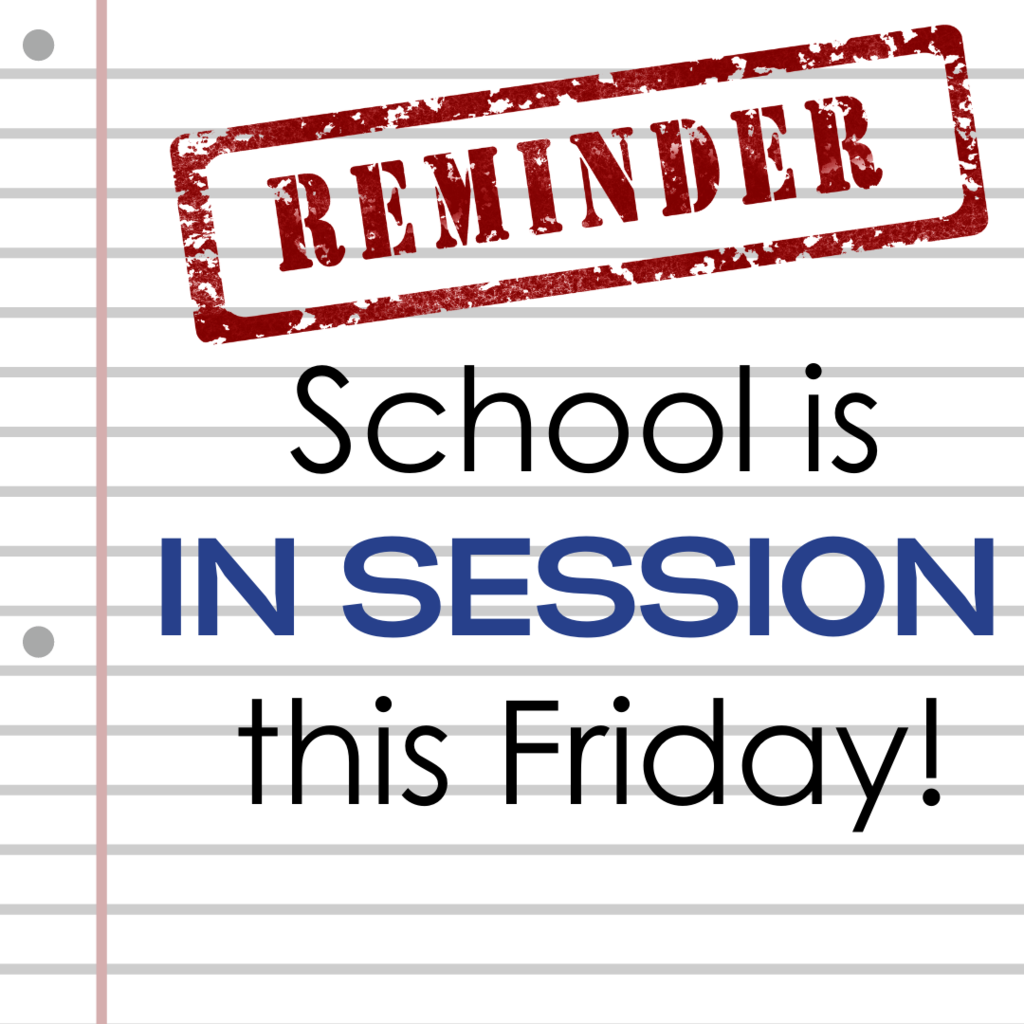 The PCMS Jazz Band competed in the 2022 ISSMA Jazz contest in Group 2 and earned a Gold rating! This is the first time PCMS has competed in a jazz contest, and they represented well!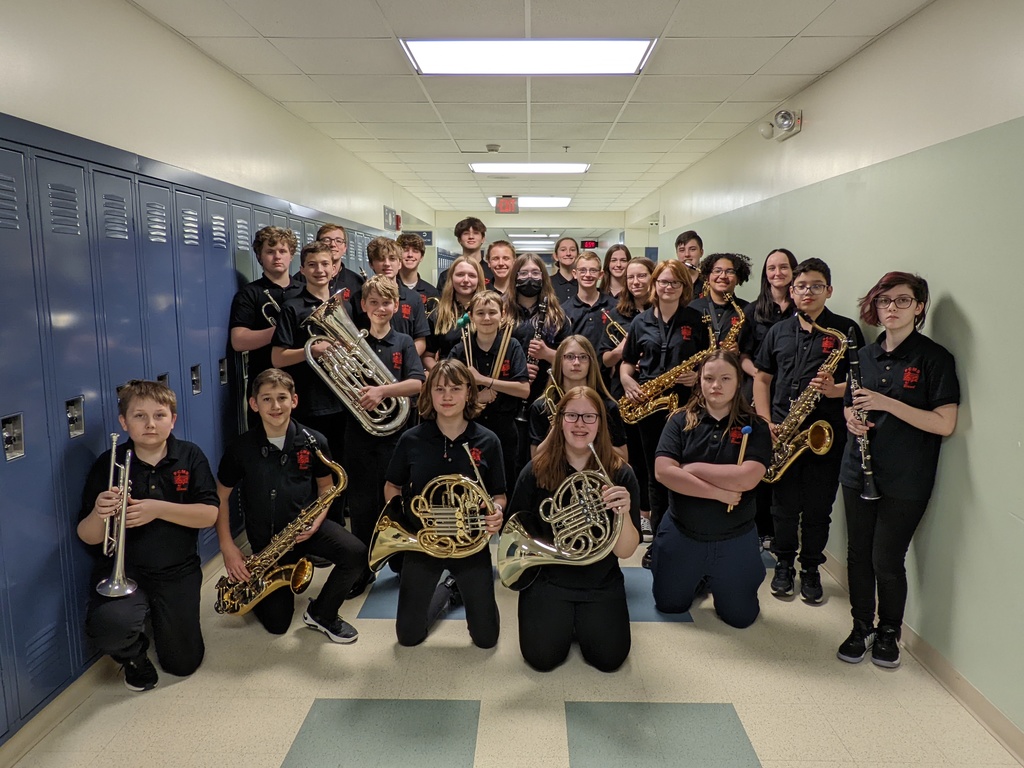 6th Grade Parent Preview Night!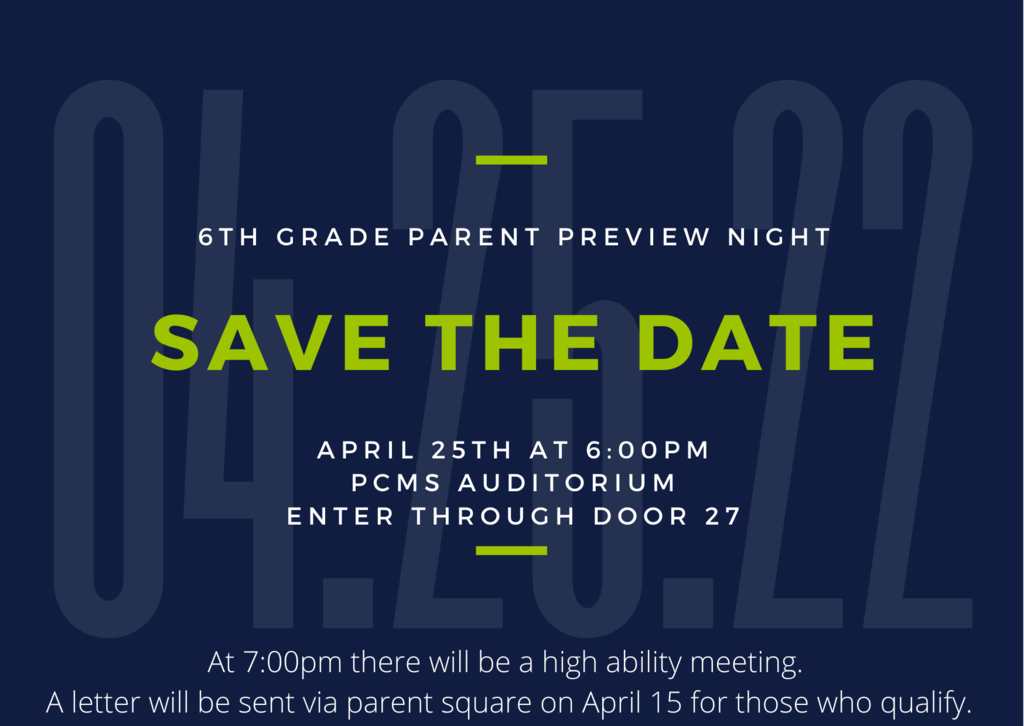 ILEARN will be here before we know. Let's make it great.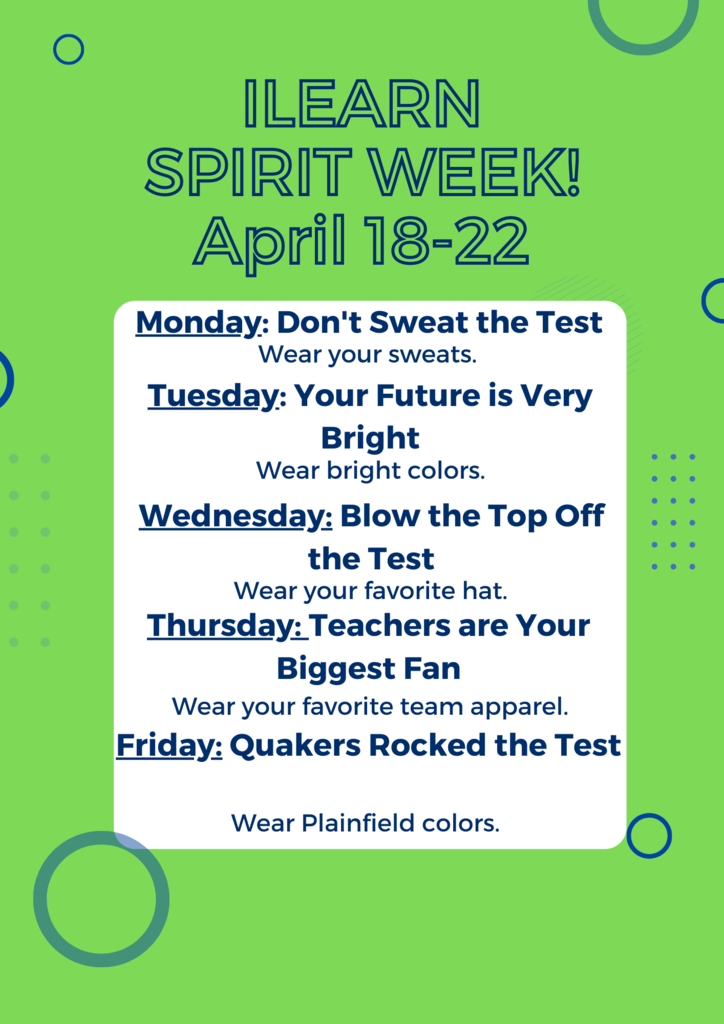 Save the Date! 8th Grade Celebration is May 13th.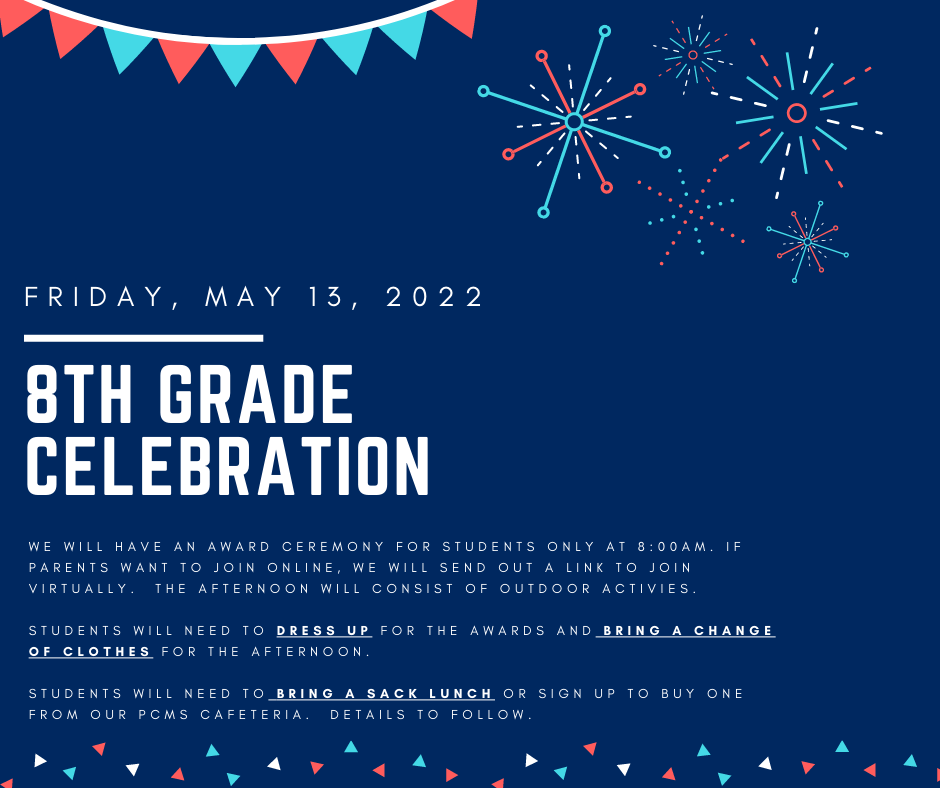 Finals will be here before you know it. Schedule is below.