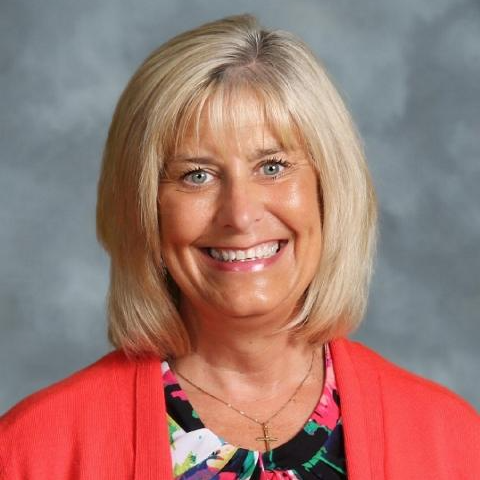 Dr. Mary Giesting, Principal
mgiesting@plainfield.k12.in.us
Dear Van Buren Families,
While 2020 has been a very unusual year, I can't tell you how thrilled I am to be spending this time with the students and staff who make up Van Buren Elementary.
I look forward to meeting our students once the school year begins, but since I may not be able to meet personally with parents for at least the first few weeks of the school year, I'll share just a bit about my background here.
I've been part of the Plainfield Schools administrative team since 2008, and have served as the Assistant Superintendent For Student Learning, and most recently, the Director of The Imagination Lab. Prior to moving to Plainfield, I was part of the Northwestern Consolidated Schools administrative team.
My husband, Charlie, and I love living in the town of Plainfield. Our children Ben, Allison and Liz also live here. Some of you may know Liz as Ms. Giesting as she teaches 8th grade math at PCMS. I am grateful that 3 of our 6 grandchildren attend Plainfield Community Schools.
My experience with The Imagination Lab gave me the opportunity to work with all of Plainfield's elementary students, as well as many of their parents through our volunteer opportunities. So as I review our class lists, I see many familiar names.
I am honored to be able to work with such an outstanding team of teachers and support staff as we continue providing the absolute best education possible for your children. Mr. Helmuth set a high standard, and I am excited to be able to continue that tradition.