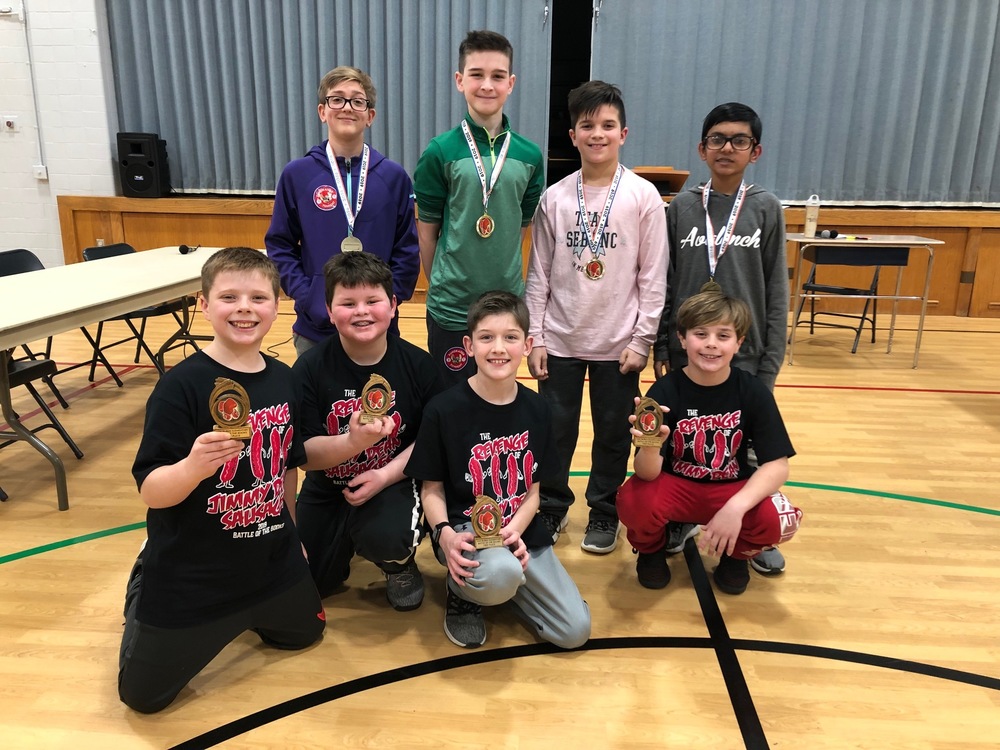 Battle of the Books!
Laura Shinn
Monday, February 04, 2019
Van Buren had an exciting Battle of the Books finale today! The "Revenge of the Jimmy Dean Sausages" team (Preston Irving, Drew White, Clark Laker and Ted Means) won first place. The "Backstreet Books" team (Gavin Gendron, Jake Dellinger, Oliver Eve and Om Patel) put up a hard fight and won second place. The winning team will go on to compete in the district competition Friday, February 8th. Congratulations to all Battle of the Books participants!