It's National Podcast Day.
What better way to celebrate than to record the inaugural episodes of "Weir Plainfield" – pronounced 'We're Plainfield' – a podcast entirely made and produced by 4th graders in Mrs. Weir's class?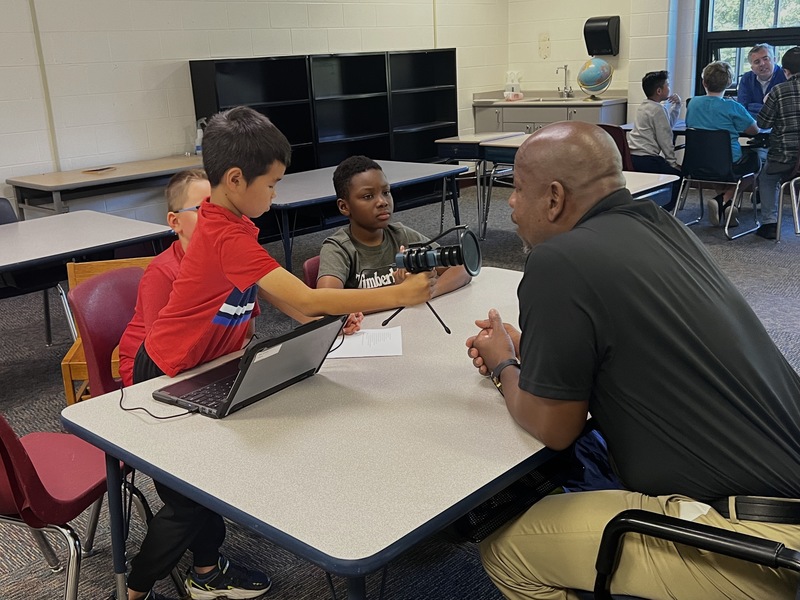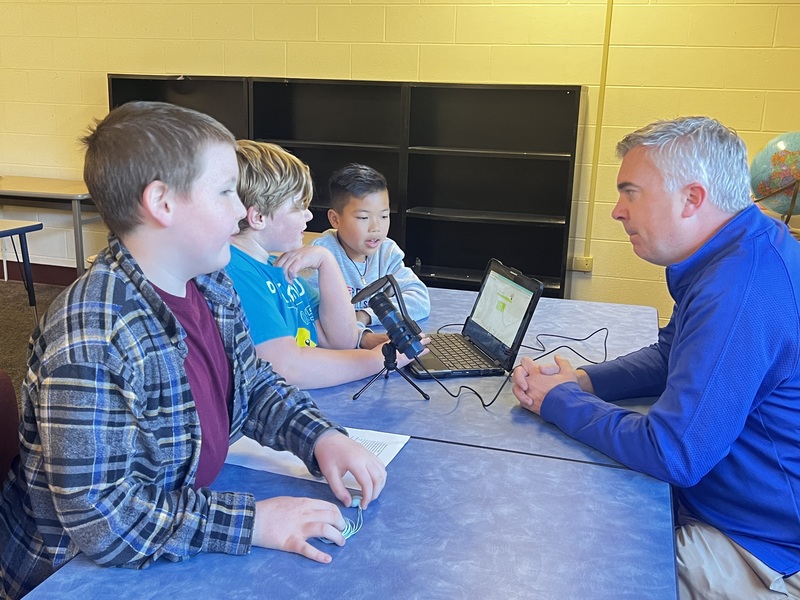 Students in Mrs. Weir's class at Clarks Creek Elementary have been working on learning about podcasts – their purpose, how they're engineered, how they're uploaded, etc. They had to jump some hurdles on listening to various educational podcasts, since most podcast programs/websites are blocked by our explicit-rating firewall. Overcoming challenges in researching helped them learn perseverance, while they also explored the 4C's – communication, collaboration, critical thinking, and creativity – to bring this project to life.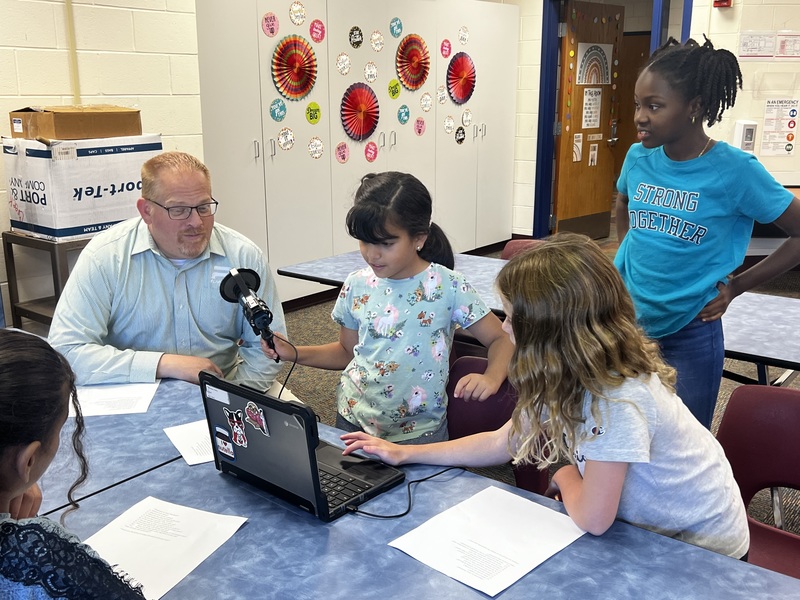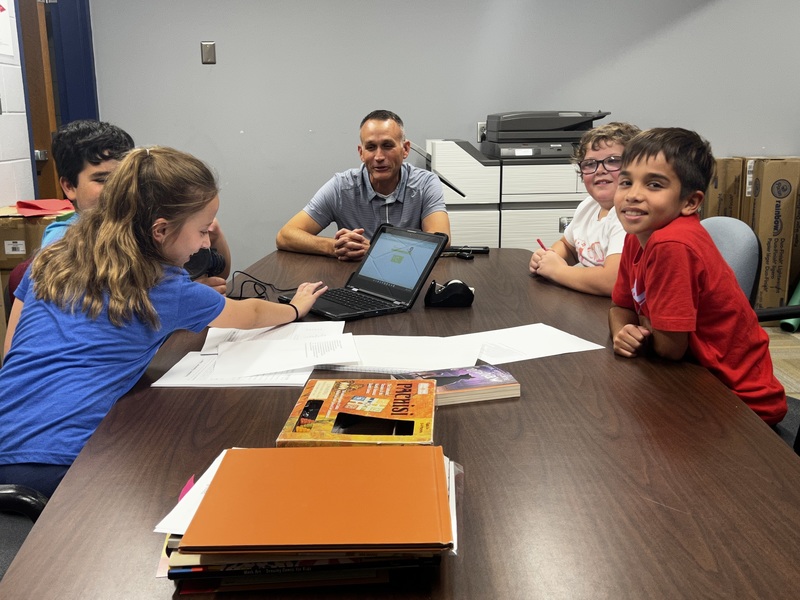 Today, students invited Plainfield town leaders to come and be interviewed. They broke into small groups, where they asked scripted questions to their interviewees, along with some off-the-cuff questions. Interviewees included:
Al Geans – Asst. Town Manager of Community

Andrew Klinger – Town Manager

Nate Thorne – Asst. Town Manager

Jared McKee – Exec. Dir. of Public Safety

Stephanie Singh – Dir. of Communications and Marketing

Chief Kyle Prewitt – Plainfield Chief of Police

Deputy Chief Joe Aldridge – Plainfield Deputy Chief of Police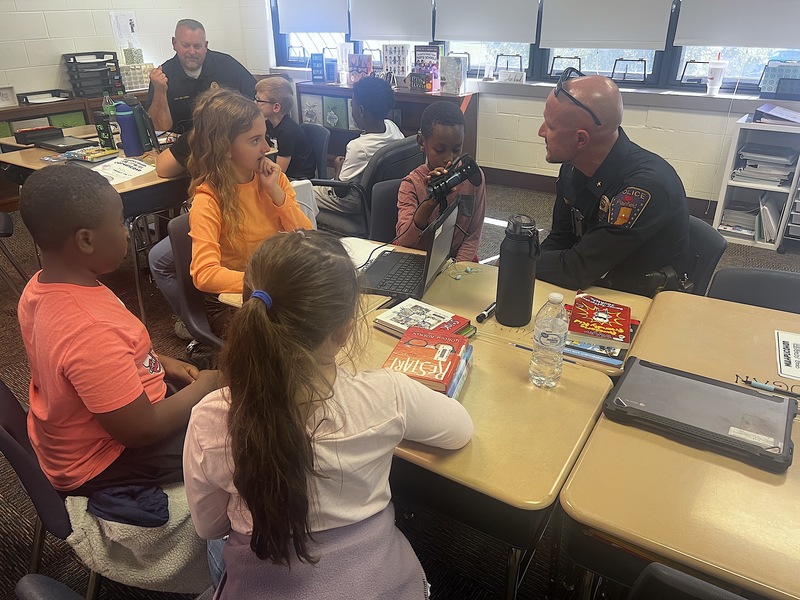 (Writer's note: I ended up being interviewed, and one of my off-the-cuff questions was "How old are you?" This writer wasn't offended until the student responded with "Whoa!")
'Weir Plainfield' isn't available for download–YET– but we'll make sure to let everyone know when they can listen! Also, if you're a someone who is a community leader, has a unique job, etc and would be willing to be interviewed by the best bunch of 4th grade podcast hosts, reach out to Mrs. Weir at sweir@plainfield.k12.in.us