Four Plainfield High School seniors have been named National Merit Semifinalists in the 67th annual National Merit Scholarship Program, an honor that places them in the top 1% of high school seniors nationwide.
Madeline Beebe, William Rulon, Cooper Springs and Harrison Woodruff represent four of the nearly 16,000 high school seniors across the United States who will continue in the competition that will result in 7,500 National Merit Scholarships worth nearly $30 million.
These outstanding seniors have big plans for their futures. Madeline Beebe plans to pursue biochemistry, while William Rulon intends to study Aerospace Engineering. Cooper Springs has his sights set on Duke University while still considering a major, and Harrison Woodruff will study Finance, ideally at Purdue University.
Please join us in congratulating these outstanding students on their accomplishments, and wishing them well as they take their next steps on this journey.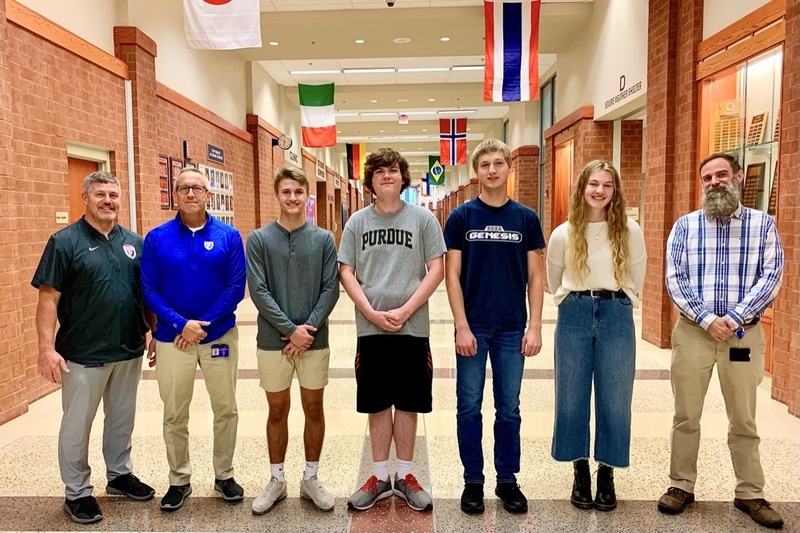 L-R: Pat Cooney, PHS Principal; Dave Owens, PHS Director of Guidance; Cooper Springs; Harrison Woodruff; William Rulon; Madeline Beebe; John Newbold, PHS Guidance Counselor.