While many people think that all forms of the arts have been removed from public schools, that's far from the truth in Plainfield. And at Plainfield High School, classes include several bands, orchestra, piano lessons, three show choirs along with concert choirs, drama, photography and enough art classes and art students to keep three art teachers busy.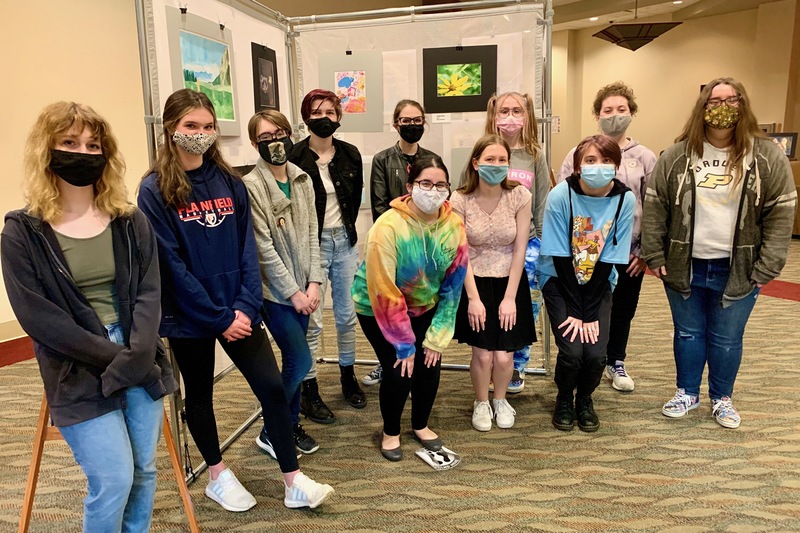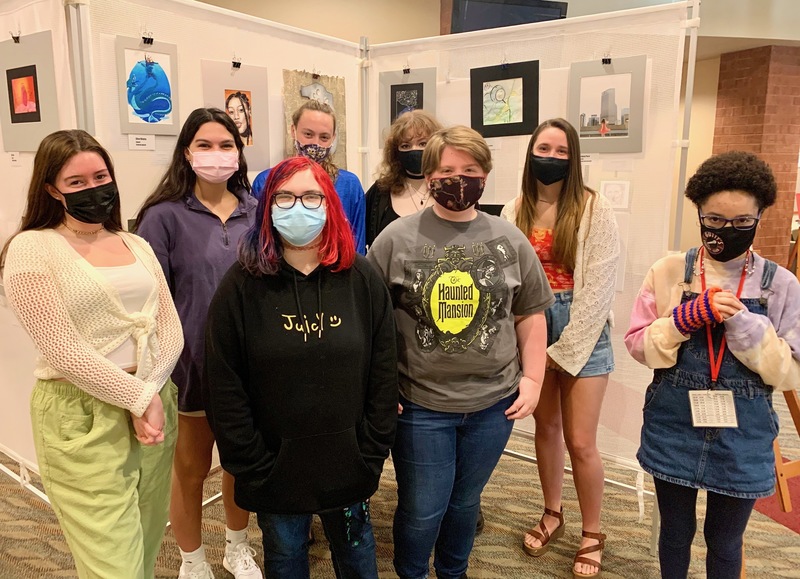 In what has become a pinnacle moment for many high school art students, those taking AP Studio take part in an Art Exhibition in the school's auditorium lobby.
This year, 27 students opted to take AP Studio. Most are seniors, but there are some juniors in the group. For the seniors, many noted that their future plans include a gap year and/or college, with career paths ranging from art education, to graphic design, freelance art work, animation, and a variety of college art programs. Some are taking AP Studio for the fun and to challenge themselves, not necessarily as a step on their career path.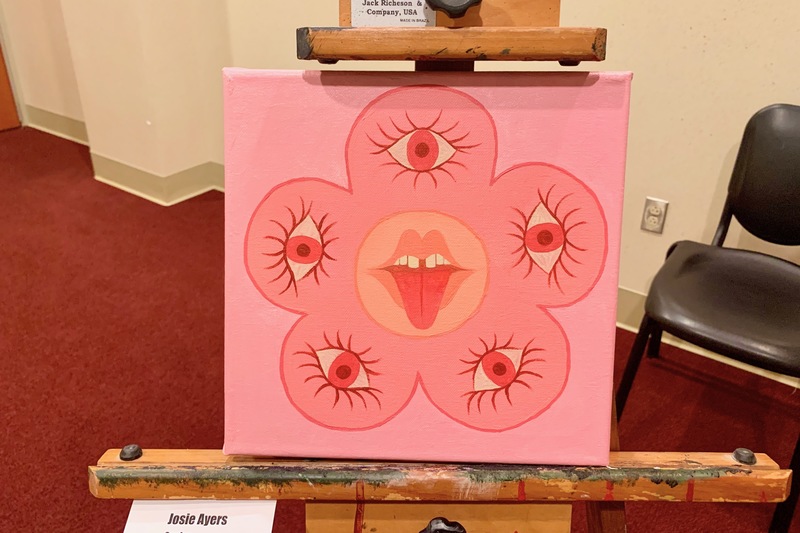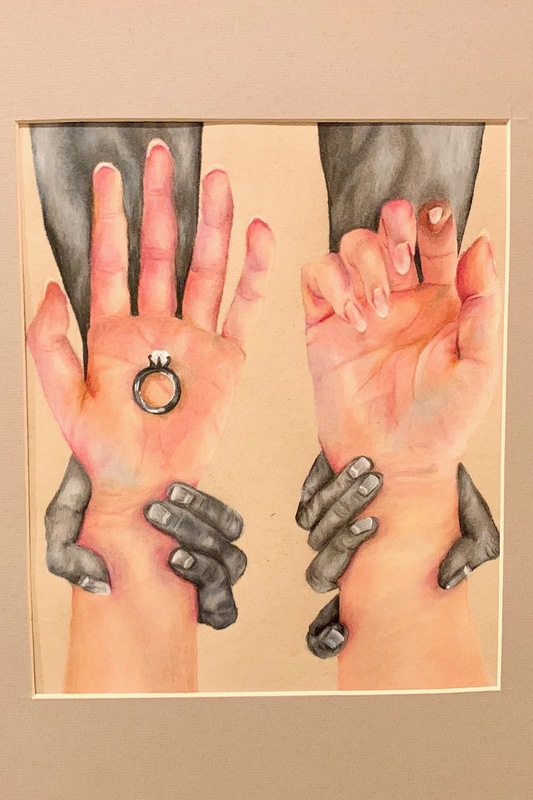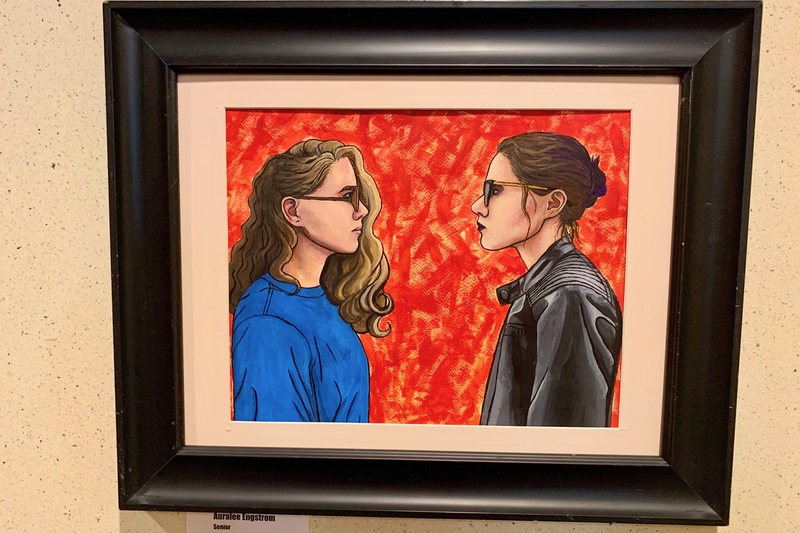 In fact, when asked "why did you want to take this course," the responses included several common sentiments. Challenging themselves, expanding their skills, having the freedom to try new things and the opportunity to study with like-minded people who would push and support their efforts topped the list. Along those same lines, when asked what they liked best about AP Studio, the answers ranged from "this has been the best class I've ever taken," to "it was scary because I knew it would be really hard, but the challenge was worth it." Others valued the ability to work with new mediums and techniques, to make and study alongside new artist friends, having time to focus on their art, and to learn from the critiques of others.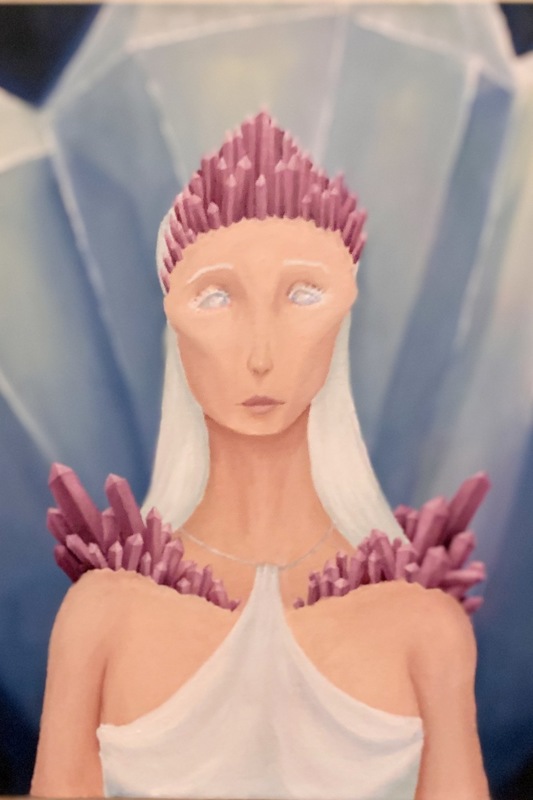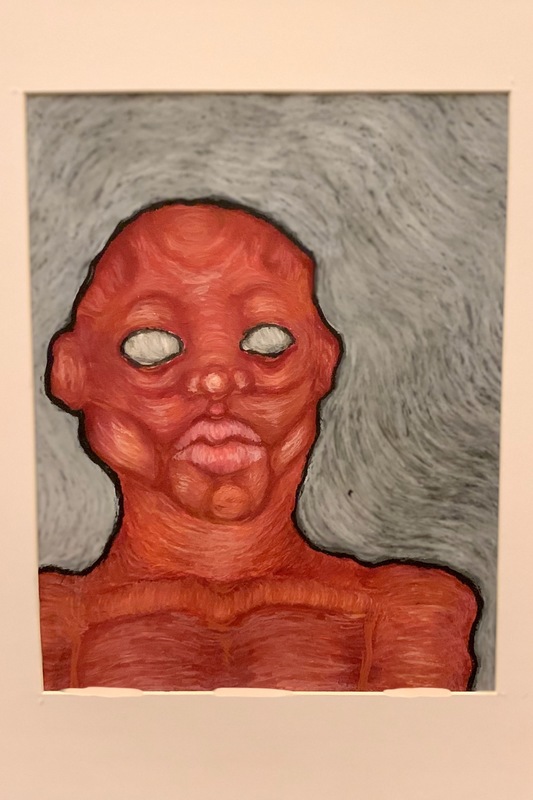 As these students talked about their art and the paths that led them to AP Studio, they were asked "what would you tell your middle school self?" From "practice and be confident in your skills," to "don't be afraid to try new things," to one that seemed to touch a nerve with many students, "don't get caught up in what others tell you about what you should do with your future and art."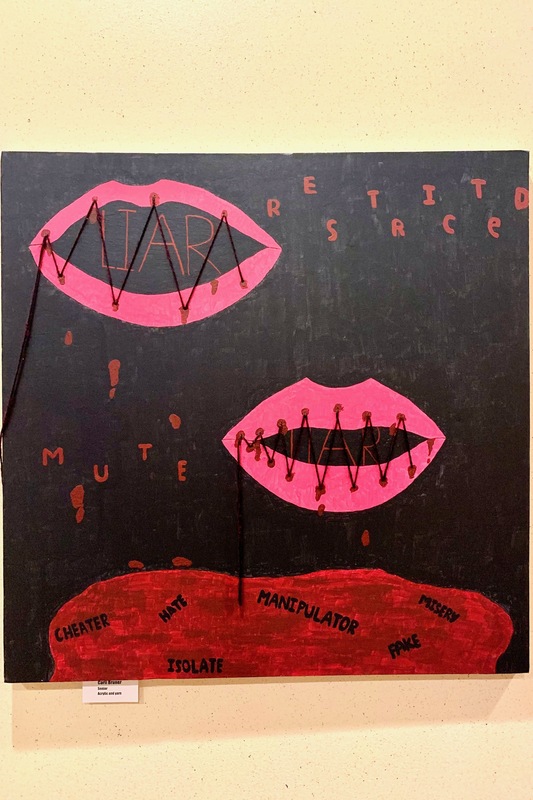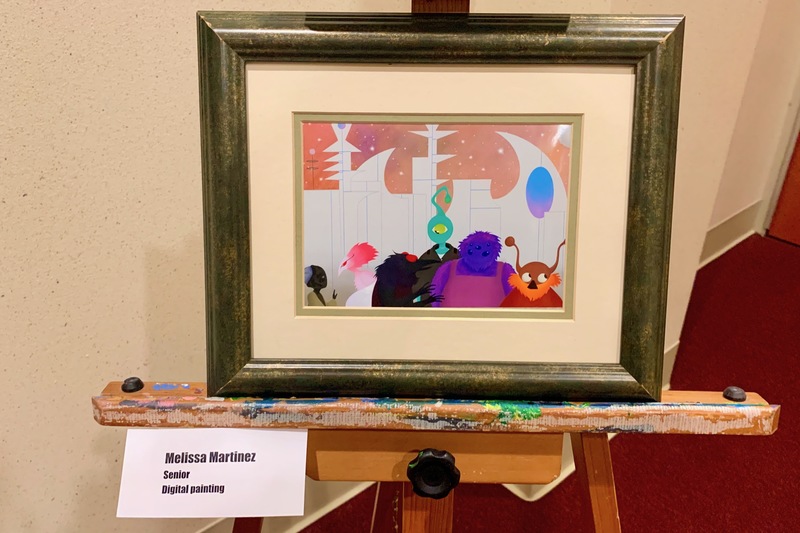 AP Studio teacher, Heather Armstrong, is incredibly proud of her students and their work. Their artist statements reflect their passion, and their bravery and vulnerability does not go unnoticed. Whether they incorporate their art into a career or turn to it as a hobby, these artists have already wowed their peers, their teachers and administrators. We hope you enjoy their work as well.