For a class of Clarks Creek Elementary 4th grade students, a virtual field trip has turned into a much larger project. Along the way they've connected their hearts with action and the classroom with Brazil, and not the town just a little ways west of Plainfield.
In February, Mrs. Schwanekamp's class visited the Muriqui Spider Monkey Reserve, where they learned about the effects of climate change on the rainforest and one of the most endangered primates on Earth.
As part of the field trip, students were challenged to come up with a STEM (science, technology, engineering and mathematics) project that could raise needed funding for the private reserve in the Brazillian rainforest.
Mrs. Schwanekamp's students decided to connect climate change with recycling, and then create an auction with proceeds going to the Muriqui Spider Monkey Reserve. The Trash to Treasure auction runs over the coming week, and families of students will use an online bidding system with products and descriptions created by students. A few of the students even helped with the technology side of things, and they are all learning about marketing, sales, business etiquette and safe online experiences along the way.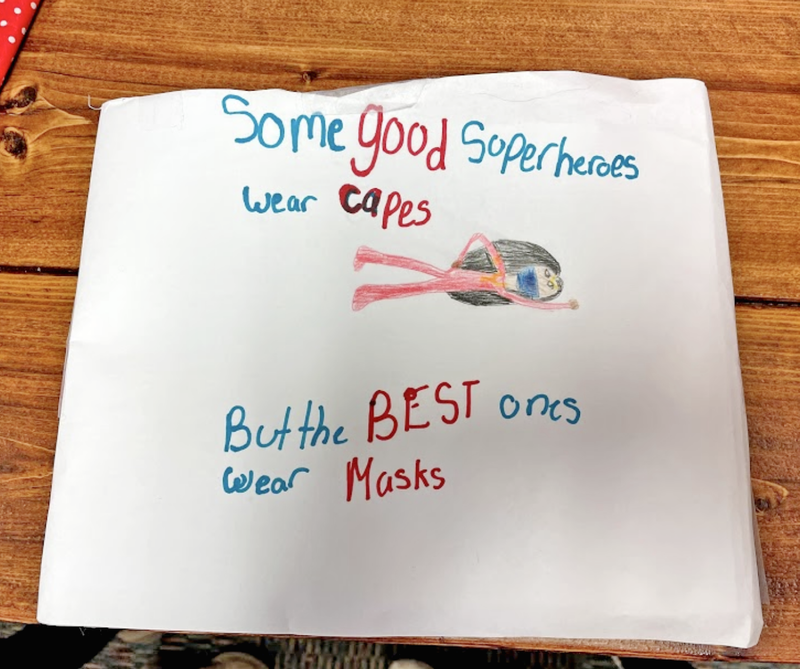 This mask pouch can save your life! No more mask all over the car! You can just open the pouch, then you can have all the mask you need!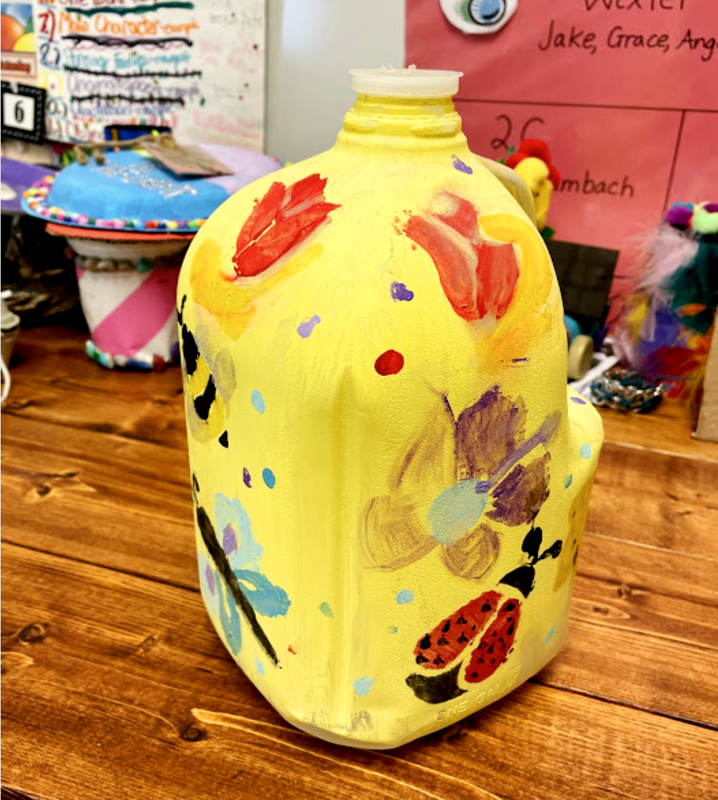 This is a painted watering can. It has many designs on each side. It has holes in the top so that you don't overwater your plants and flowers. And is has a handle so you don't have to worry about using two hands whenever you are watering plants.
Students in the classroom recently shared their perspectives on the virtual experience. "This has been one of the best projects we have done this year, because we are really going to make a difference." "We learned that when we really care about something, we can find creative ways to help." "If it had not been for the pandemic, we would never have discovered these virtual field trips, so something positive has come out of this!" And as Mrs. Schwanekamp described, "when the field trip was over, we all realized that our hearts had been touched, and we felt called to do more than have a normal classroom assignment."
Students learned they could purchase trees to begin to replenish the rainforest for just $1 each. So they began gathering items that were being thrown away or recycled and came up with ways to create something new, of value. For a class of fewer than 30 students, their auction will contain 70 items, and that was only limited by time and classroom space to store and display all of the items!
The auction is limited to family members, but general donations can be made by anyone who would like to support these ambitious students. Official donation site: Mrs. Schwanekamp's Trash to Treasure Online Auction
Additional auction items are listed below, along with the descriptions written by students.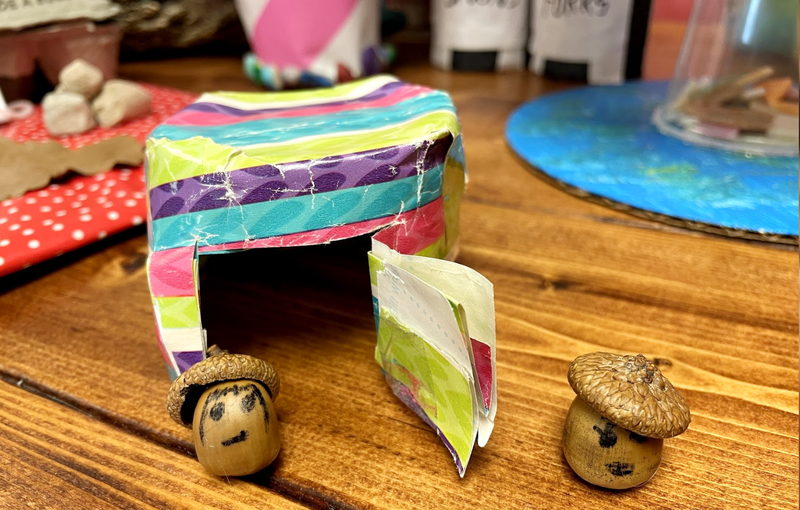 Need a toy to keep your kids busy? Come and buy this toy and they will be totally into it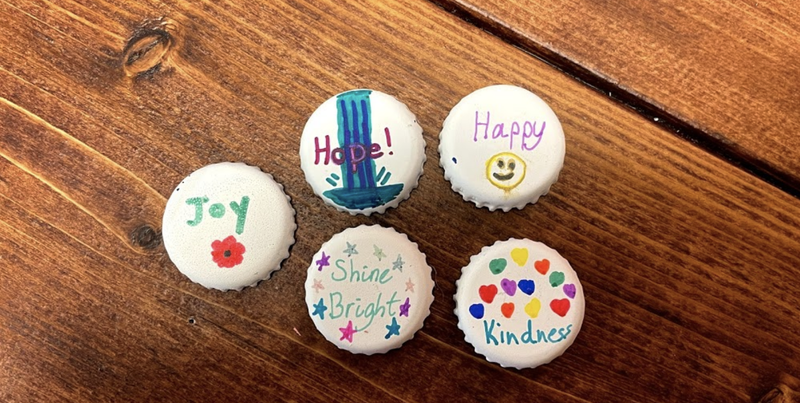 These are small bottle cap magnets that have one or two words and pictures on them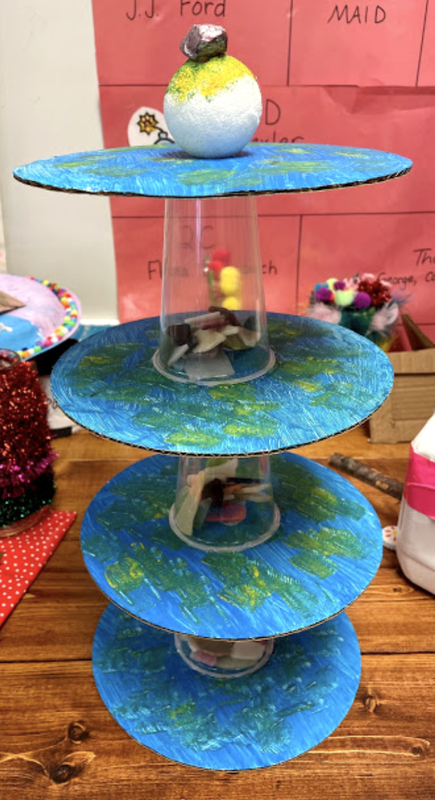 Imagine that it's your birthday, and you made these beautiful cupcakes, but have nowhere to put them? Well look no further! This cupcake stand is not only beautiful, it's perfect for displaying cupcakes or any other yummy snacks (perfect for birthday parties.)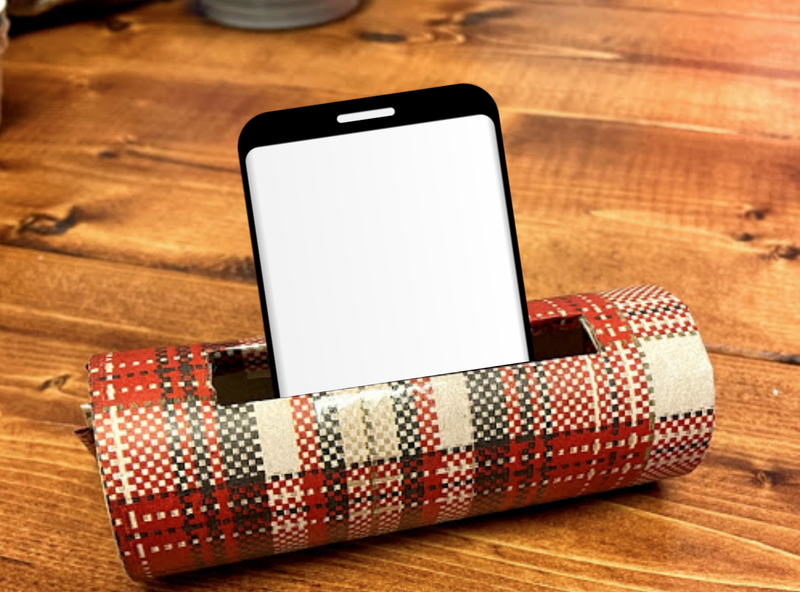 Are you are eating takeout but need a free hand to hold your phone? Well, look no further, because here is your top-notch phone holder!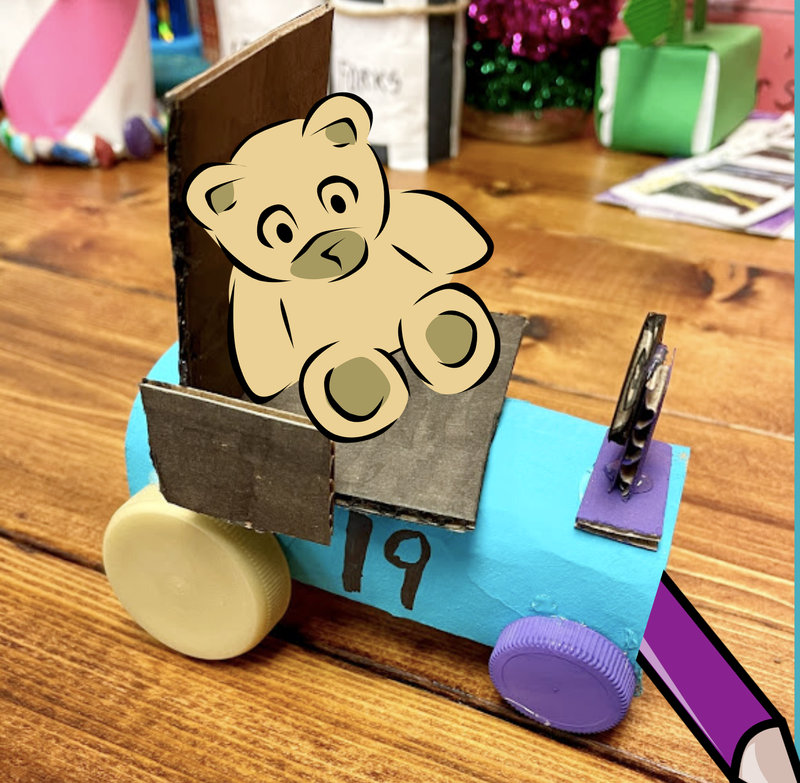 Do you have any younger siblings or children who get bored very easily, or just love race cars? Well, this toy race car would be perfect for them! It also has a hole inside of it, so you can hold pencils and markers inside. It will keep them very entertained!