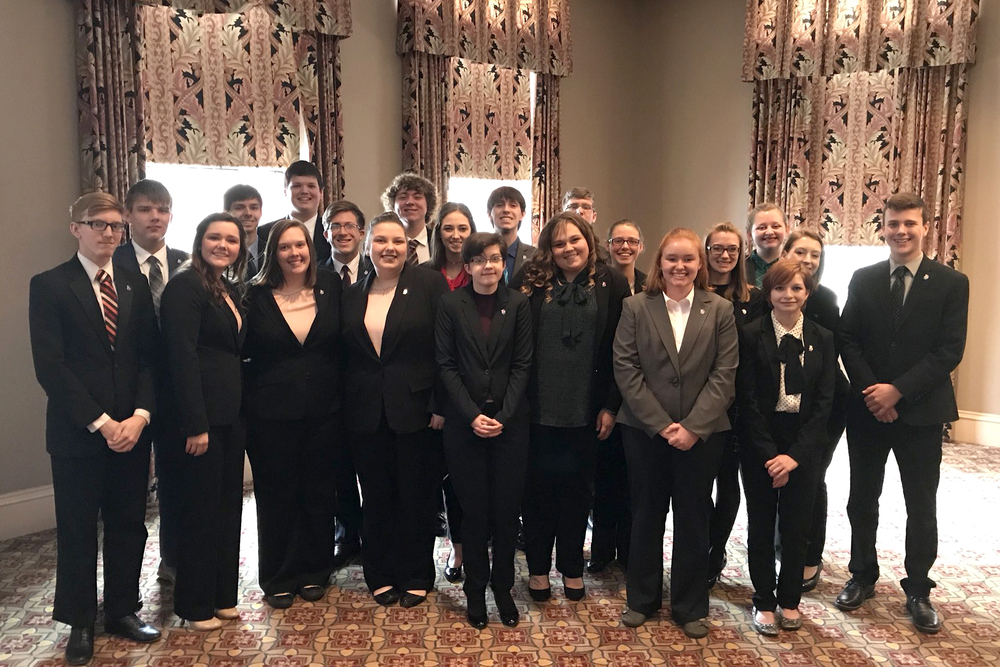 Great day to be a Quaker!
Sabrina Kapp
Monday, December 11, 2017
There's a lot going on in downtown Indy today, and PHS students are an integral part of the activities.
Today is #StatehoodDay2017, where students from all over have gathered to help state leaders celebrate Indiana's 101st birthday. And what better way to top off the celebration than by having our own Belles et Beaux perform "Back Home Again In Indiana." Here is a portion of their beautiful tribute:
BB singing at the Statehouse for Indiana Statehood Day. pic.twitter.com/cFEbk79xPK— PHS Choirs (@PHSChoirs) December 11, 2017
Just a block or two away, the PHS We The People team (pictured in the photo above) was back for Day Two of the state competition, and moments ago, learned that they will move on to the finals. While PHS finished 4th in the nation at last year's competition, those students have all moved on to college, so this year's group is making their own mark - and doing a fine job!
We salute these #QuakerFaces for their hard work and talents!