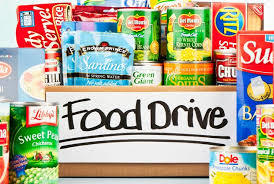 K-Kids Food Drive Starts Monday!
Laura Shinn
Friday, November 10, 2017
Van Buren K-Kids are sponsoring a food drive to spread love and kindness to our community. The food drive is to benefit St. Mark's Food Pantry. It will run from November 13-17, 2017.
Please send any nonperishable items to school starting Monday. We will deliver the goods to St. Mark's on November 17th.