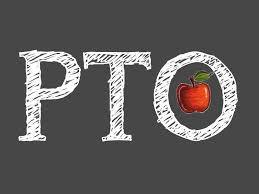 Important Info and Dates!
Misty Rosenbaum
Tuesday, October 10, 2017
Hello Clarks Creek families!!
I cannot believe we're already into the 2nd quarter of this school year! PTO has been busy this fall putting together our annual Halloween event, and our fall book fair. We've also been working to finish up our spirit wear & trash bag fundraisers.
Nightmare on Elm Drive will be on Saturday, October 28th. There will be a haunted house (Nightmare at the Museum), a magician, a storyteller, photo booth, trick-or-treating with the teachers, games, and a full dinner in the cafeteria from Dickey's BBQ & Chick Fil A. As you can imagine, it takes A LOT of volunteers to make this event a success. Please consider helping out for an hour during the event. All volunteers will receive a FREE wrisband for helping. This is a $7 value and includes 2 trips through the haunted house. There is no limit to how many members from one family can volunteer. We are also asking for donations of WRAPPED candy for trick or treating with the teachers. Bags can be placed in a box in Town Hall at Clarks Creek. If you'd like to volunteer for the event, please follow this link: http://signup.com/go/KbRkWiu
Our fall book fair will will run from October 23rd through October 27th. Students will be able to visit and preview items & make a wish list before purchasing. We will also need parents to volunteer to run the book fair during the day next week. The book fair will be open for parents to shop on October 26th during parent / teacher conferences. The sign up link to volunteer at the book fair is this: https://volunteer.scholastic.com/#/experience/login/4D3VIsZBG
Our spirit wear sale was a huge success! Thanks to all who ordered. I am expecting orders to come in soon. They will be sorted and delivered to classrooms for the kids to take home. If you do not want your order sent home with your child, please let us know. We will put the order in the front office and you can stop in and pick it up at your convenience.
Trash bag sales also went well. Orders will be available for pick up in the gym on Thursday 10/26 during parent - teacher conferences. Like last year, orders will be picked up in a "drive-thru" manner. Parents will orders of less than 20 trash bag rolls can grab their orders and a parent volunteer will double-check it before you leave. If you have an order of more than 20 rolls, we will have it pre-sorted and labeled for you. If you can help during the pick up time, please click on this link: http://signup.com/go/UZrAeEC
As always, please let us know if you have any questions or concerns. Our next PTO meeting is TONIGHT (Monday 10/09/2017) at 6:30 pm in the library at Clarks Creek. YMCA will be providing free childcare. Door #2 will be open.