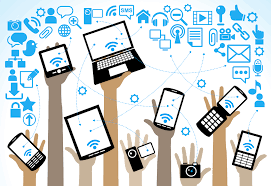 Indiana Digital Citizenship Week
Laura Shinn
Monday, September 11, 2017
The Indiana Department of Education in collaboration with Common Sense Education will celebrate Indiana Digital Citizenship Week September 11-15, 2017. The celebration is part of an ongoing effort to teach students how to make safe, smart, and ethical decisions in the digital world.
Our Students Need Digital Literacy Every day!
We live in a digital society. Students must be given the opportunity to learn and develop digital literacy skills – starting as early as Kindergarten. Student in PCSC are introduced to the skills of keyboarding, word processing, computational thinking, coding, and digital literacy skills. These skill are needed more than ever. Learning.com makes it easy to teach students the critical digital literacy skills they must have to succeed on online assessments, college and their future careers.
Every day, new technologies are invented and the digital learning curve grows steeper for your child. Not only are children with digital literacy skills more prepared for the demands of school, college and/or the workplace, they score better on online standardized tests.
Why is Digital Literacy Important?
Every time your child interacts with a technology device, the internet or digital media, they are using some level of digital literacy. When they learn computer, mouse and keyboarding skills, they're gaining knowledge that will benefit them for the rest of their lives. Skills like online communication, web browsing and online safety help prepare them to appropriately interact with technology in real-world situations. Learning.com's solutions were created by teacher and school leaders to offer students an easy, flexible way to learn vital digital skill.