The Plainfield Rotary Club supports education and our schools in many ways, including the annual donation of a tree to honor the Plainfield Teacher of the Year. This year's ceremony was held on Wednesday afternoon, when Rotarians, Plainfield Schools and PHS staff, and local town officials came together to celebrate Adam Ferguson, History and Government teacher at Plainfield High School, and the district's 2020 Teacher of the Year.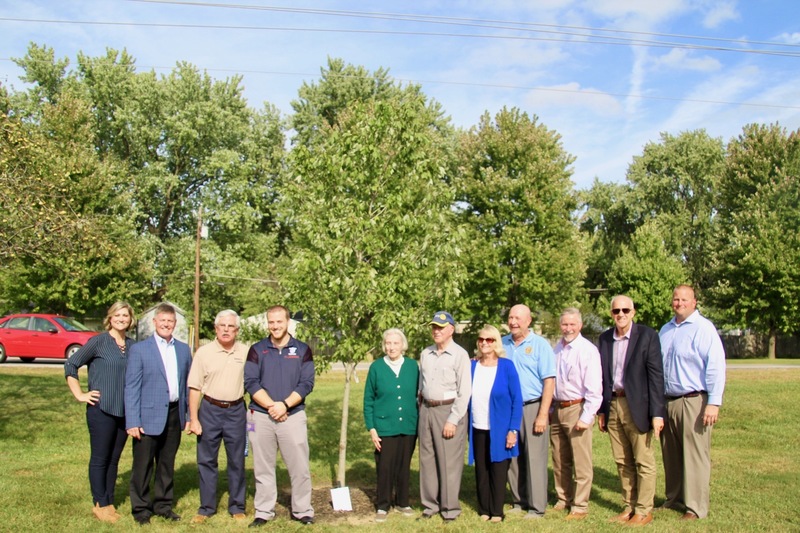 Above, school officials and Rotarians pose with Adam Ferguson, 2020 Plainfield Teacher of the Year.
Ferguson advanced in the state Teacher of the Year process to become a Top 30 candidate. He teaches teaches CHAP (Cultural History of the American People), We the People, Dual Credit U.S. History, and Advanced Placement Government at Plainfield High School. He has been a PHS teacher for six years, previously teaching for two years at Northwestern High School (Kokomo, IN).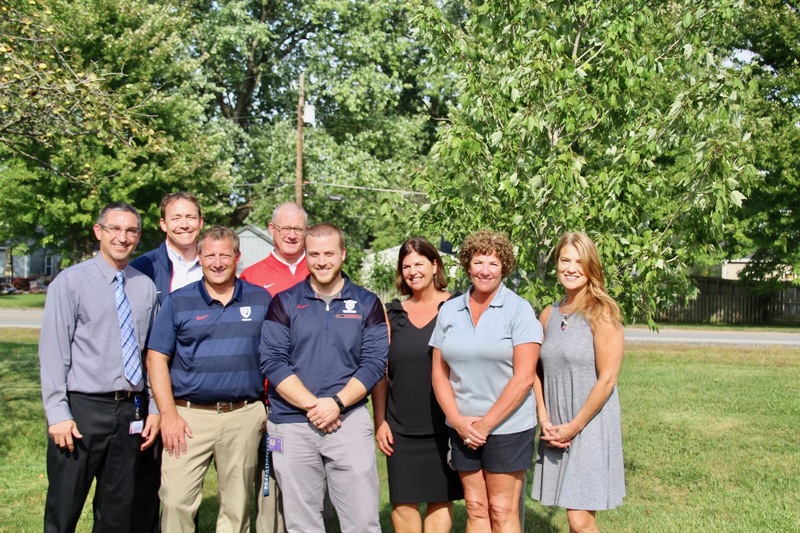 Above, PHS administrators and teachers joined the ceremony to honor Adam Ferguson.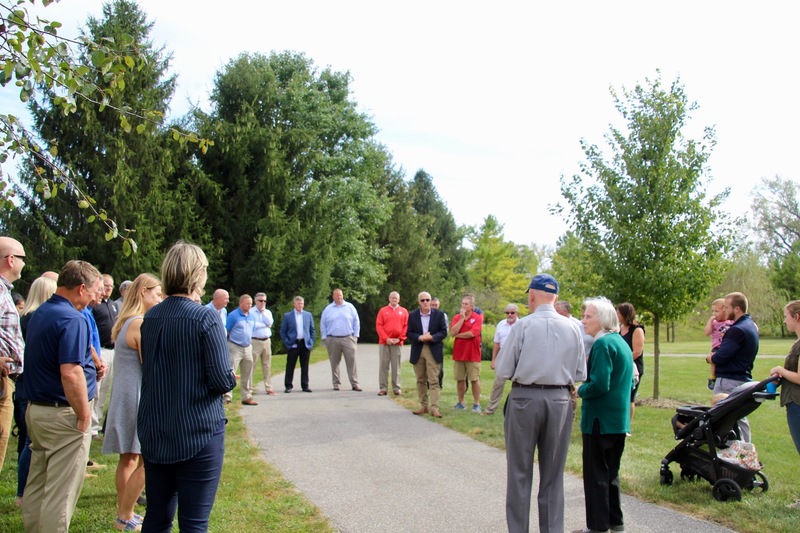 Above, Plainfield Rotarian John Himmelheber addressed the crowd gathered to honor Adam Ferguson during the Teacher of the Year tree ceremony. 
The Ball State University graduate holds a Bachelor of Science in Social Studies Education, a Bachelor of Science in History, and is a Summa Cum Laude graduate of the Ball State Honors College. He began work this summer on his Master's Degree in History as part of the ACP (Advanced College Project) History Program at IU.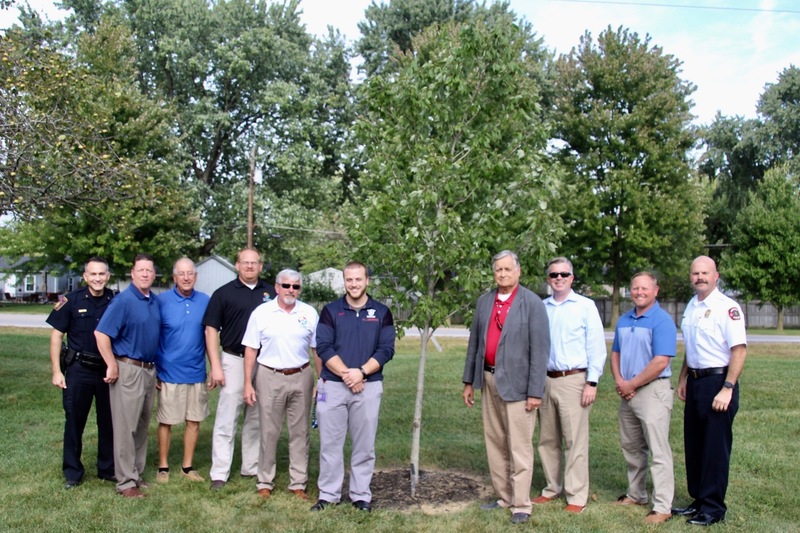 Above, Town government and public service officials honor Ferguson in front of the tree planted in his honor. 
Adam is very engaged in student activities at PHS, serving on several committees and as the sponsor for National Honor Society and the Riley Dance Marathon, which broke yet another record last Spring while raising more than $23,000 for Riley Hospital.