The final Friday update of Summer 2019 is here! The pace around our schools has most definitely intensified this week, and we can't wait to have our friends back in school on Monday!
New Teacher Orientation took place on Tuesday, as we welcomed 28 teachers (our cover photo this week), some of who are brand new teachers, and others are simply new to Plainfield. This group, or cohort as they're known in education circles, will spend time together monthly throughout the year, learning more about Plainfield and #ThePlainfieldWay. 
Of the 28 new teachers, four are PHS graduates!
Also this week, incoming freshman attended their own Orientation, where they met PHS administrators, participated in several small-group sessions, and toured the building, all led by PHS Ambassadors. They wrapped up a busy morning with a hot dog lunch, with PHS administrators manning the grills!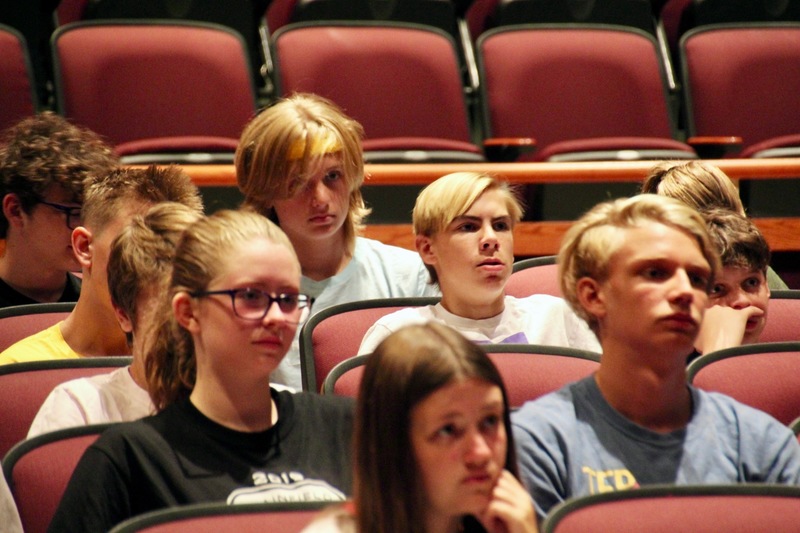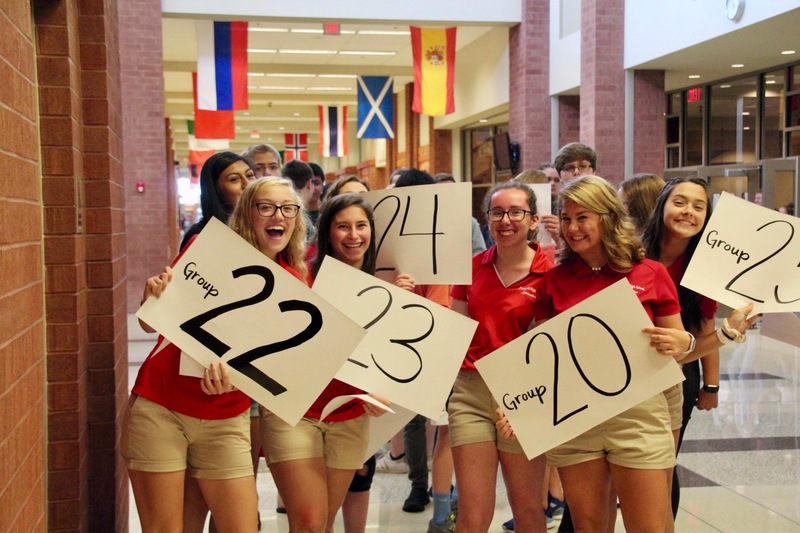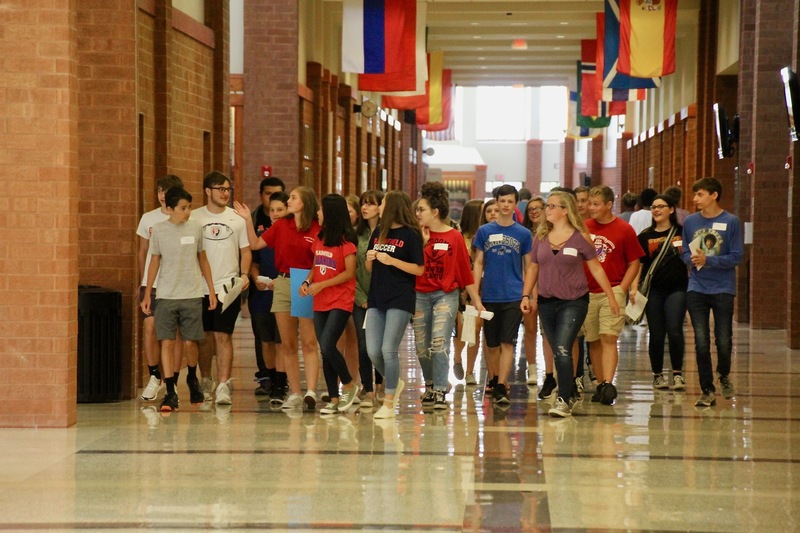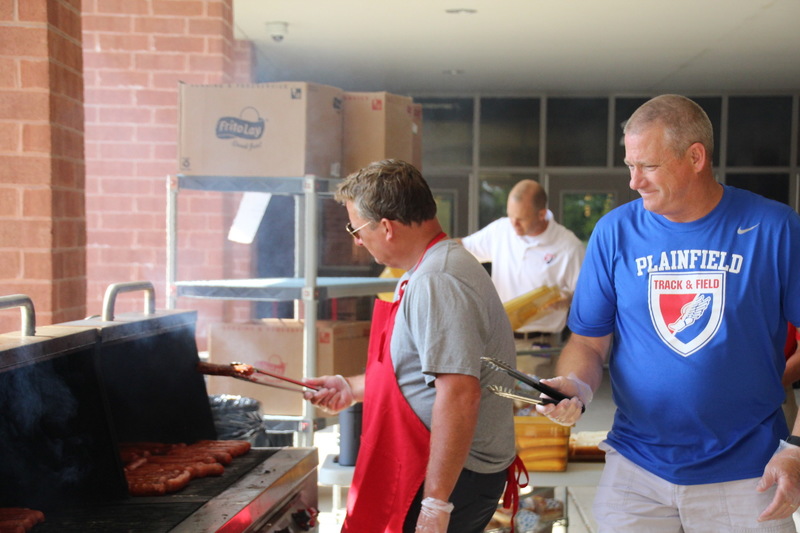 Thursday marked the first of two official Professional Development days for teachers, and began with the annual Welcome Back Breakfast. The session includes messages from both Mr. Olinger and Mr. Flood, along with years of service recognition, and the Teacher of the Year presentation.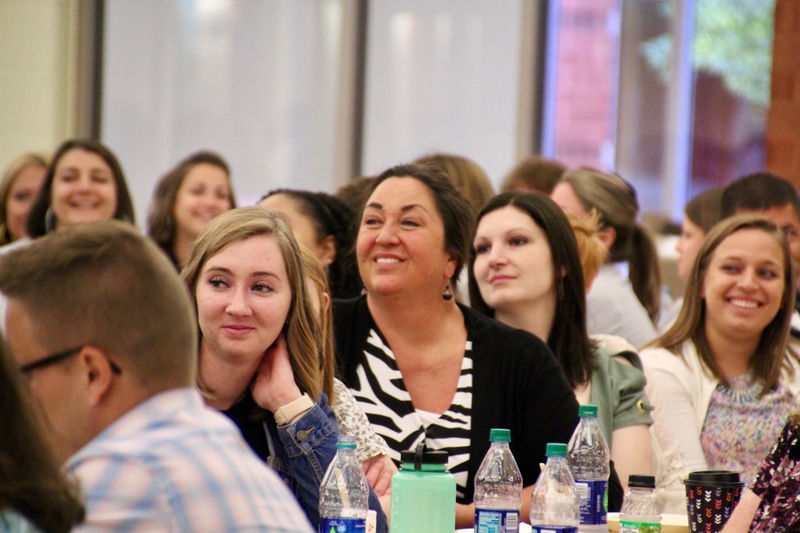 15 teachers were honored with service awards, representing 335 years of service in Plainfield schools. They are as follows:
20 years in Plainfield
Michelle Butler
Dayna Cade
Carrie Cavanaugh 
Carla Dugan 
Anne Johnson 
Cindy McGary 
Angela Passariello 
Jennifer Russell 
Casey Sadler 
Melissa Sedwick 
Melinda Slavens 
Karen Sweeney
25 years in Plainfield:
30 years in Plainfield:
40 years in Plainfield: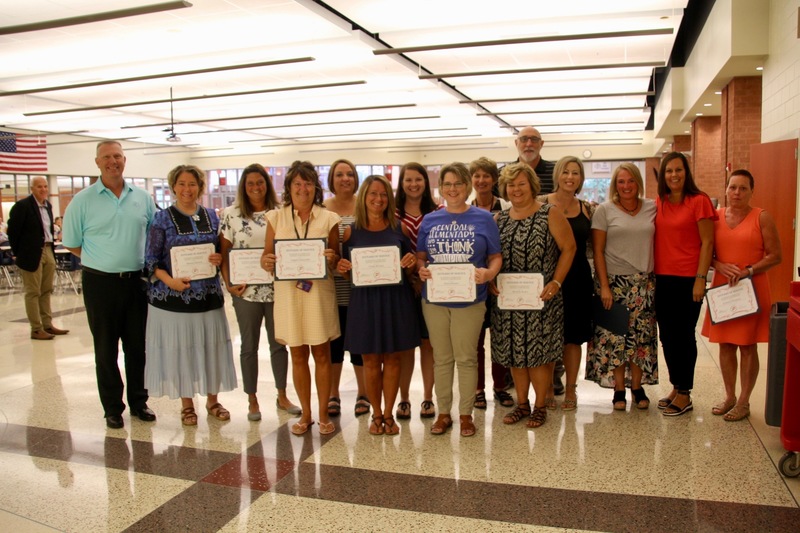 In the spring of each year, schools select their Teacher of the Year, and each of those teachers was honored at the breakfast. Pictured below, left to right, are Jill Maple, Central; Molly Craney, Van Buren; Bethany Bammann, Clarks Creek; Tara Sherman, Brentwood; Nakia Slone, PCMS, and Adam Ferguson, PHS.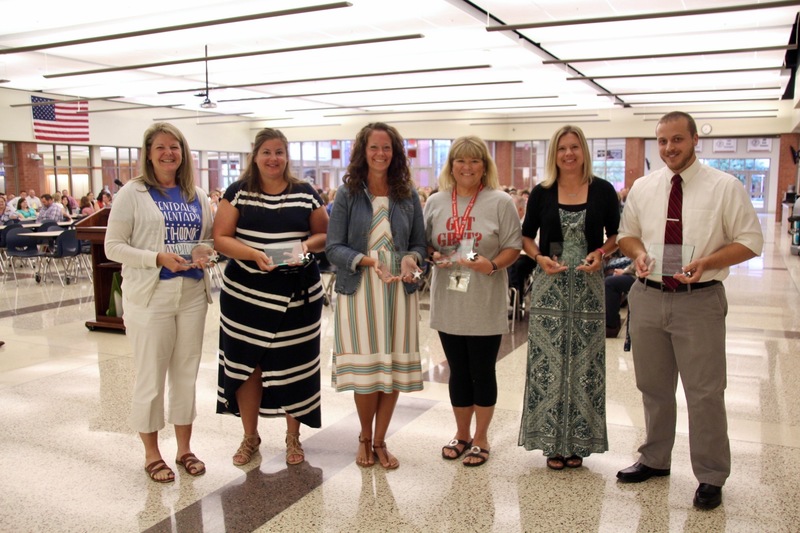 The Plainfield Community School Corporation 2020 Teacher of the Year, Adam Ferguson, received a standing ovation when formally introduced. Mr. Ferguson shared some very wise advice with our new teachers while expressing his appreciation for this honor.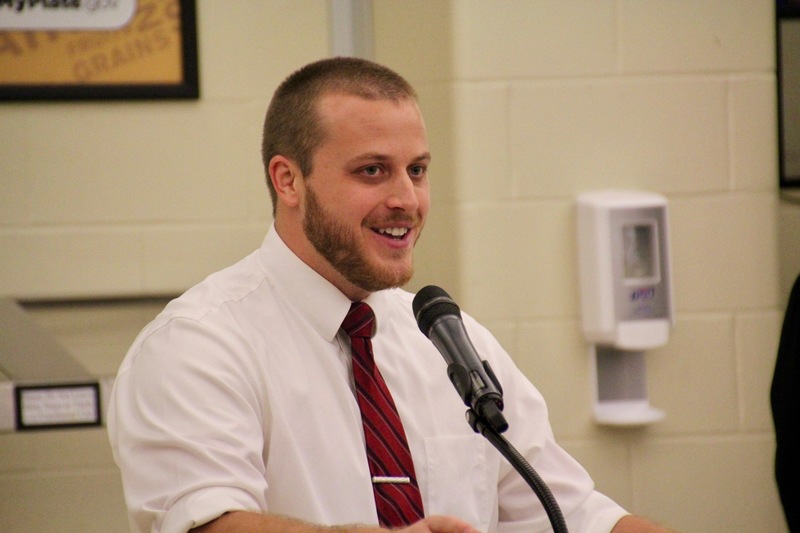 The breakfast wraps up with a staff photo (this year, the morning sun wreaked havoc with our efforts), another photo featuring staff who have relatives working in the district, and the PHS alumni staff photo. With more than 300 certified teachers and administrators, we couldn't be more proud of this group of passionate professionals.
We were able to get 50 PHS alumni teachers together for a photo, although one or two might have slipped away and missed the opportunity. What a wonderful representation of our schools!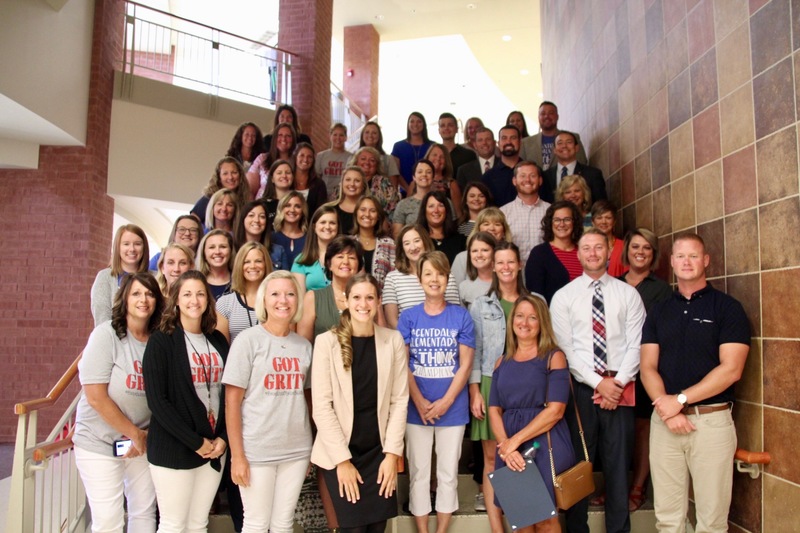 Finally, Mr. Olinger shared a video message for Plainfield families that talks about school safety. We invite you to take just a couple of minutes to follow along as he shares the many ways we are working to protect the safety of students and staff in our schools. 
https://www.youtube.com/watch?v=mgGRfdPG_UI

As you enjoy this final weekend before the buses begin their routes early Monday morning, know that our buildings will be filled with highly-qualified teachers and administrators who are well-prepared for a new year and new challenges. #LifelongLearning #QuakerFaces