Happy Friday!
Feeling a bit like a broken record this week, but it's no exaggeration - it's been another busy week for everyone involved with Plainfield Schools, from both the standpoints of activities and honors.
Let's start with some of our alumni. 
2018 PHS grad and current Xavier student, Kayla Benge, earned the title of 2019 Indiana Women's Match Play Champion. Congratulations, Kayla!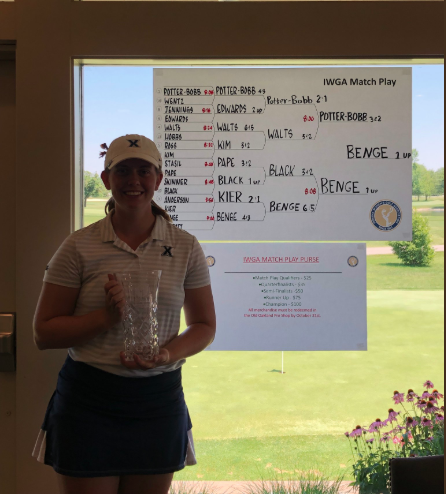 Drew Greiner graduated in May, and will play one last game for the Red Pride tonight as a member of the South All-Star team. Drew heads to Marian University soon, and we wish him all the best!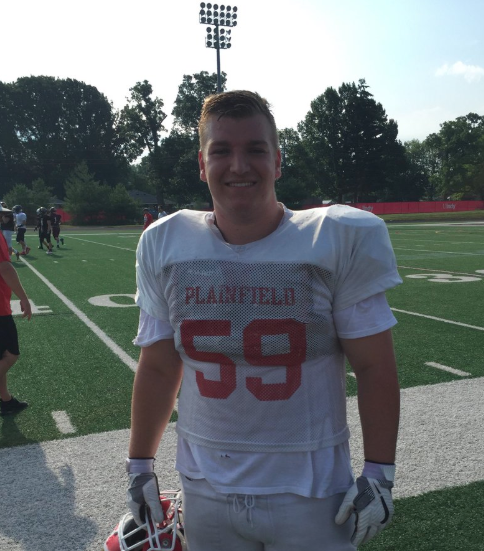 Two other members of the Class of '19, Luke Smock and Vincent Rowsell, earned Academic All-State honors as part of the Red Pride baseball team. This represents tremendous hard work in the classroom coupled with their commitment to their team. Congratulations!
At an Indiana Commission for Higher Education ceremony held this week at the State House, PHS administrators, as well as the Guidance and College and Career Planning team, were recognized for the number of students who completed a FAFSA & successfully completed the 21st Century Scholar Success. Not only are students doing great things in the classroom, but they're also doing great work in preparing for the costs of college! 
Pictured below, Travis Reber and Dave Owens accept the awards at the ceremony.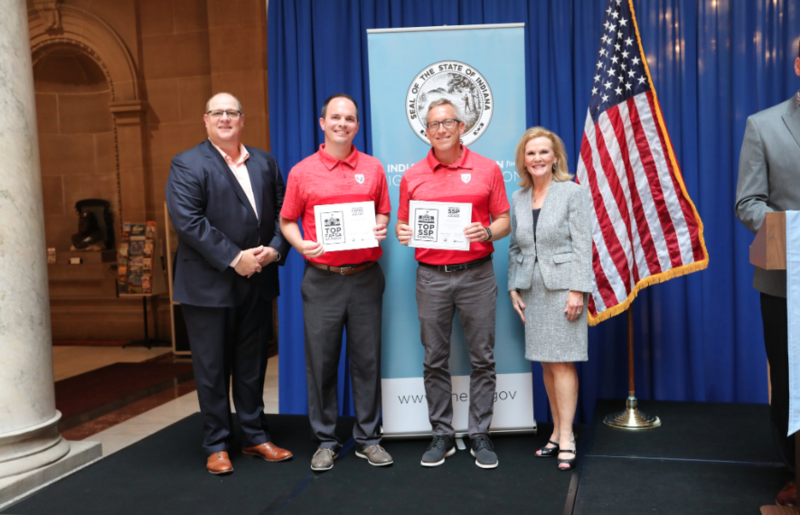 As thoughts begin to turn to back-to-school preparations, you can find links to 2019-2020 school supply lists right here: 
Two weeks ago we celebrated several teachers for becoming @GoogleForEdu Level 1 Certified, and this week we need to add Clarks Creek teacher Sara Allen to the list. Way to go, Sara!
If you drove past PCMS in the evening this week, you couldn't miss all the activity: Youth Football Camp, soccer and tennis practices. The middle school athletic fields are getting a lot of use this summer while surfaces at the high school are being replaced. Here are some pictures of current and future #RedPride football players at work.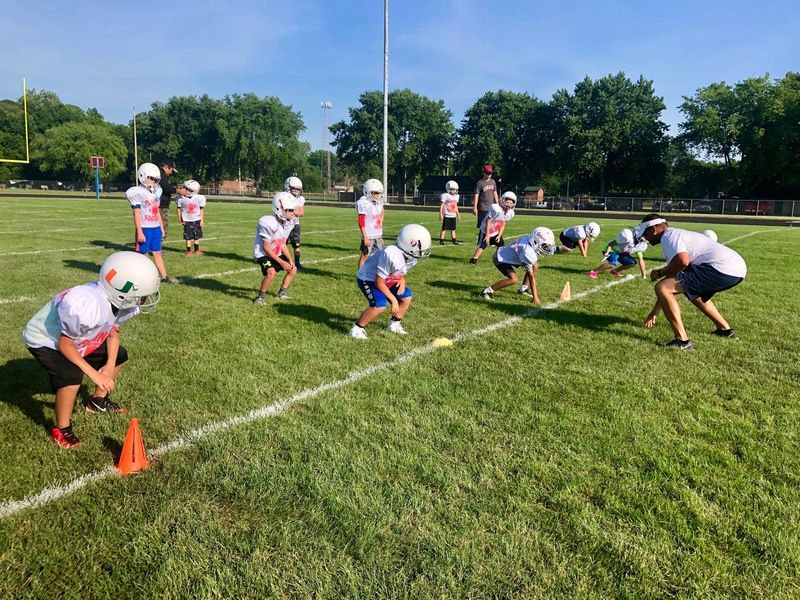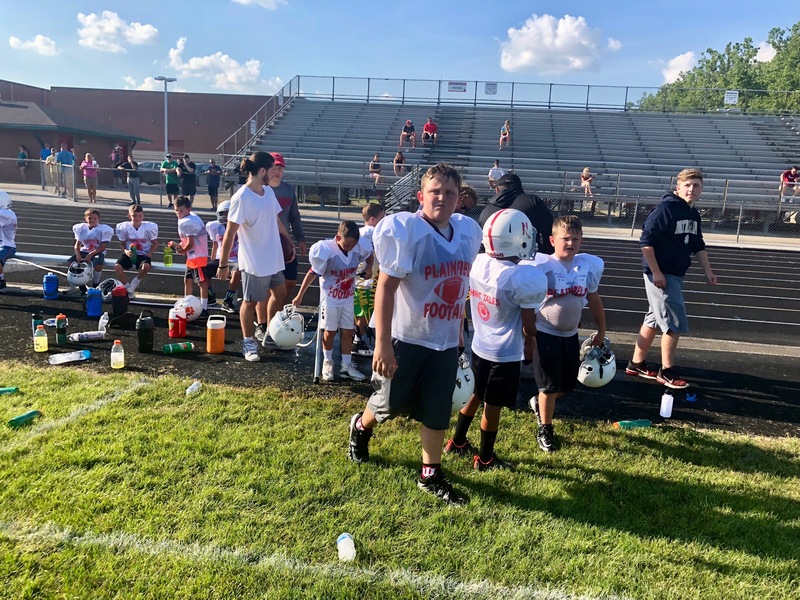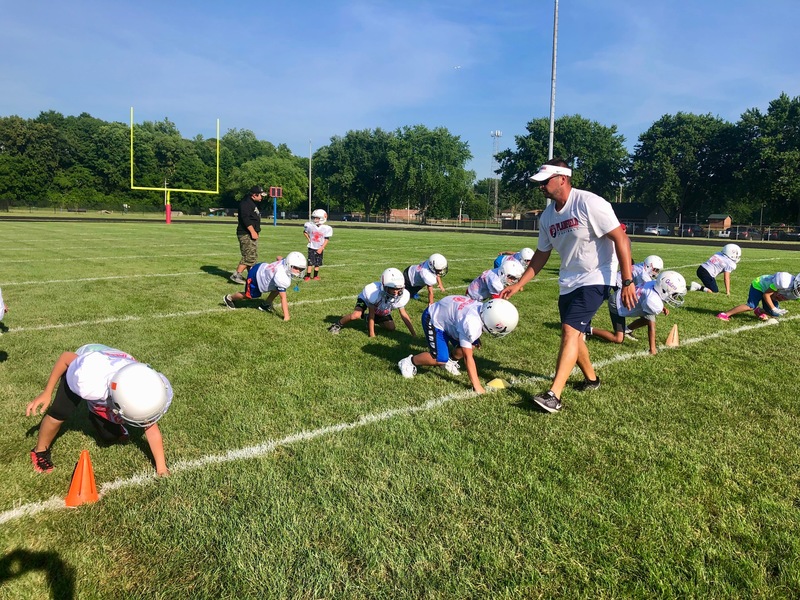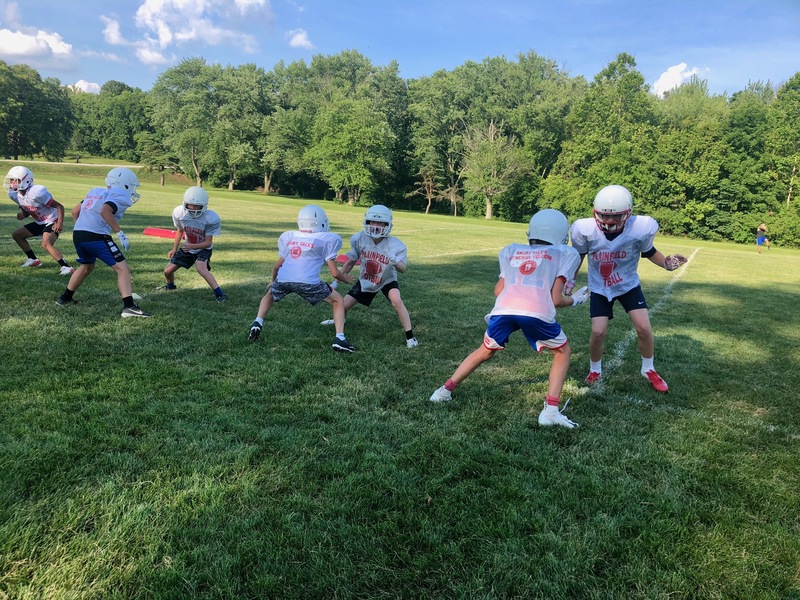 Brentwood, Central and Van Buren students will have new playground equipment to explore when school resumes on August 5th. The rainy start to the summer has put work behind schedule, but the crews are committed to getting everything done on time!
Don't forget to download the updated calendar for the 19-20 school year! We've added a staff development day in May, which means a day off for students! Find the new calendar at this link: https://5il.co/8mm1
Finally, the July School Board meeting took place last night, and thanks to a global Twitter outage, we were not able to share the meeting in real-time. But the board accepted generous donations from Geo Group and Duke Energy, two very engaged, supportive community partners. We thank them for their dedication to Plainfield's students; if you know someone who works at either of these large employers, please tell them thank you!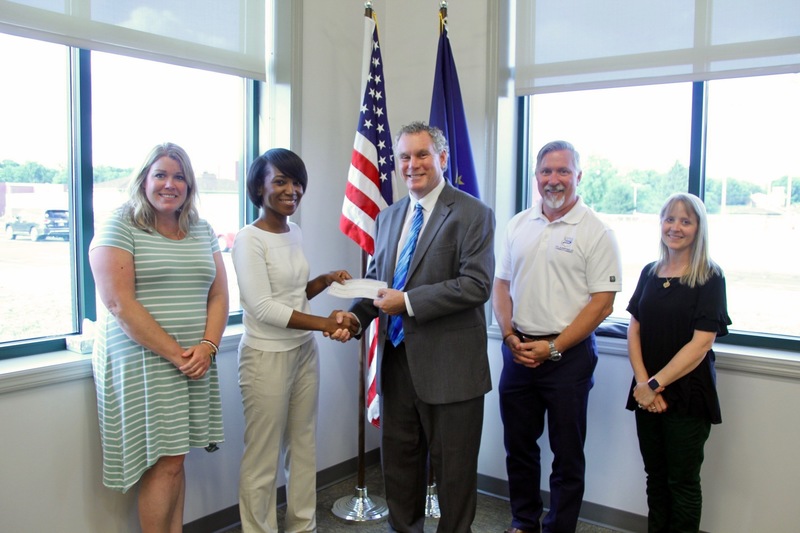 Also on Thursday, Leadership Hendricks County hosted it's Economic Development Day at The Imagination Lab, taking advantage of the flexible space and providing all of us the chance to share the facility with an even wider audience. If you look closely, you might recognize Central Elementary principal, Julie Thacker, and School Board member, Brad DuBois, in the pictures!
That's all for this week! Be sure to enjoy these beautiful days, but don't forget to make some time to read a great book!