Dear Neighbor:
Your School Board is proud to live in a healthy, growing community that has always valued education. Thanks to your support, Plainfield has become one of Indiana's top-rated school districts.

As our district grows, we'll continue to provide a safe and welcoming environment for students, staff, and the community. That's why we've developed a long-term plan to make prudent investments in improvements to our schools.

Through careful timing and strategies such as refinancing bonds (our mortgages), we're able to complete projects that extend the lives of our community's schools and make them more efficient and comfortable without increasing property tax rates.

This publication provides a quick summary of the planned improvements. If you have any questions or would like to know more, please ask a School Board member, email quakers@plainfield.k12.in.us, or call 839-2578.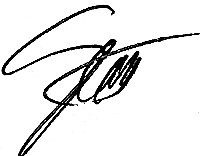 Scott Flood, President
Board of School Trustees
P.S. The question everyone asks is when we'll need to build another school. Based upon current growth, we anticipate that won't happen until the mid-2020s.
Your Plainfield Board of School Trustees:
Michael Allen, Barry Blackwell, Jessica Elston, Scott Flood, Mark Todisco
Download our May 2016 Mailer here or read the details below.
FACILITIES IMPROVEMENT PLAN
CENTRAL ELEMENTARY:
Relocate Media Center

Classrooms: all new floors, interior finishes

Restrooms: upgrade fixtures and plumbing, new paint, floors

Main Office: improve building security; new paint, floors
ADMINISTRATION BUILDING:
Create new, larger board/training room

Move Food Services Director and staff from PCMS

Add space to accommodate future growth
BRENTWOOD, CLARKS CREEK, PCMS
Upgrade heating and cooling systems

Install new windows

Improvements to reduce energy usage

Upgrade plumbing and restroom fixtures

Repair masonry
VAN BUREN:
New floor and wall coverings

Upgrade heating and cooling systems
CLARKS CREEK, PCMS:
Improve traffic flow, including parent and bus drop-off lanes

Upgrade door hardware to improve security
PHS:
Turf replacement