Thankful for 17 days of 2022 Summer Odysseys, MS & HS volunteers, IAs, and teachers. Cup stacking (great example of 4Cs in action) was popular with all ages even when we had outdoor recess! What have you been investigating with your Duke Energy Curiosity Kit? #QuakersImagine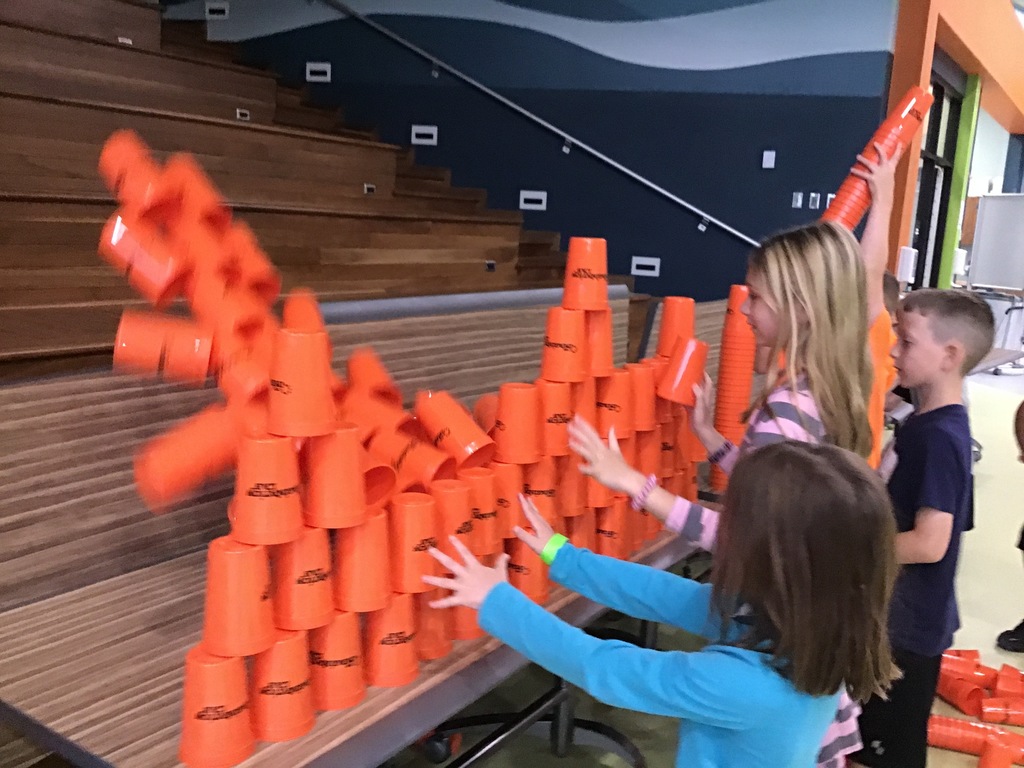 Oh what fun we had on our first day of Summer Odysseys Camps! Favorite activity of the day might have been cup stacking, part of our indoor recess plan. Rain can't take our joy for learning! #QuakersImagine
Registration closes for Summer Odyssey Camps at 4 pm on Monday! If your child is already registered, you'll be getting a message on April 25 with camp details. We are looking forward to a busy summer of fun, hands-on learning at The Imagination Lab! @QuakersImagine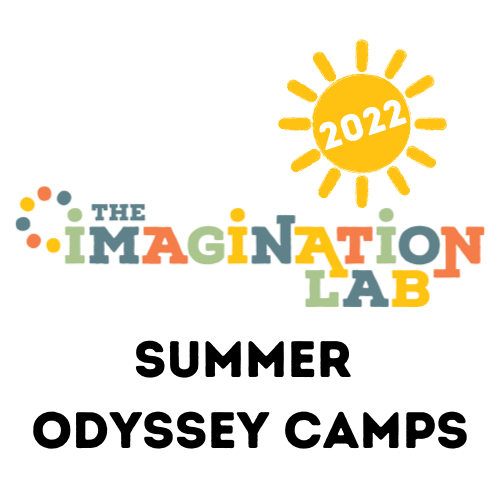 A fun day of learning at The Imagination Lab! Little Quakers and Life Skills students. #QuakersImagine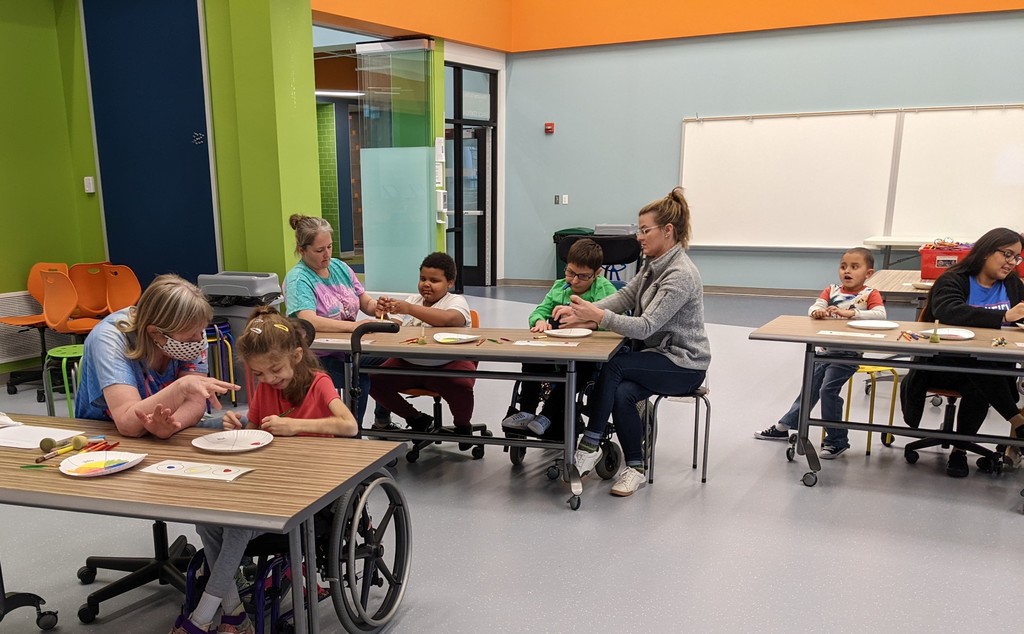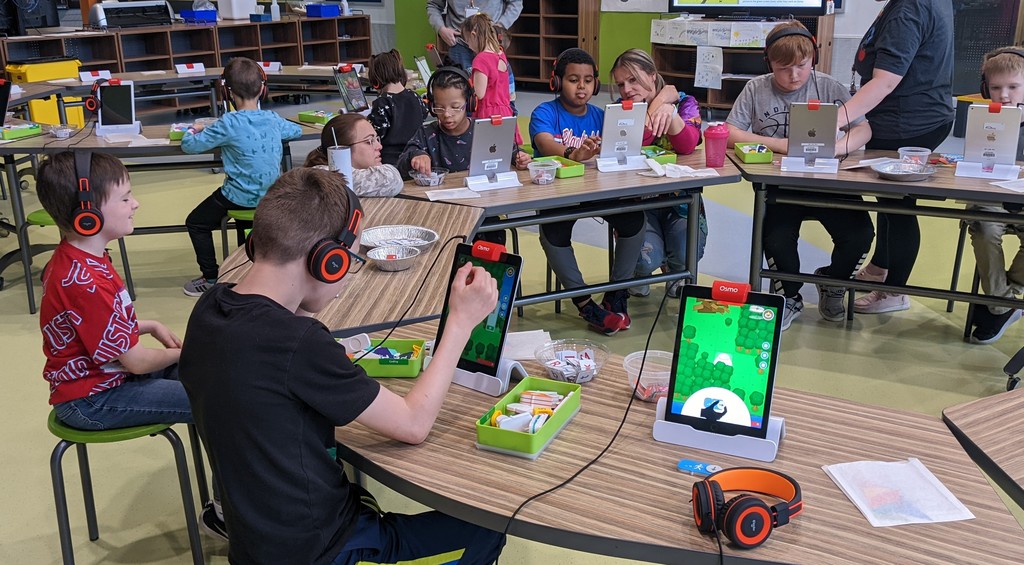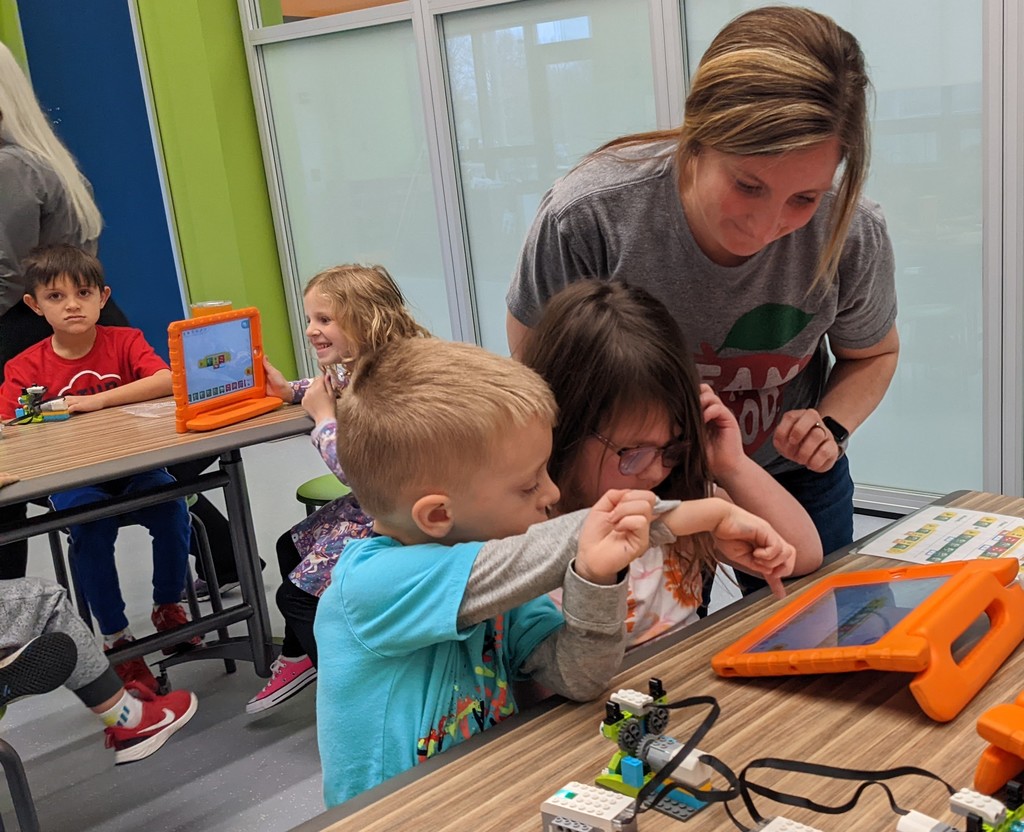 One more chance to see the Gingerbread Lab and trees sponsored by Friends of The Lab at Trees of Plainfield, tonight 6-9 pm at Hummel Park. $10 per car to support PHS Choral Boosters.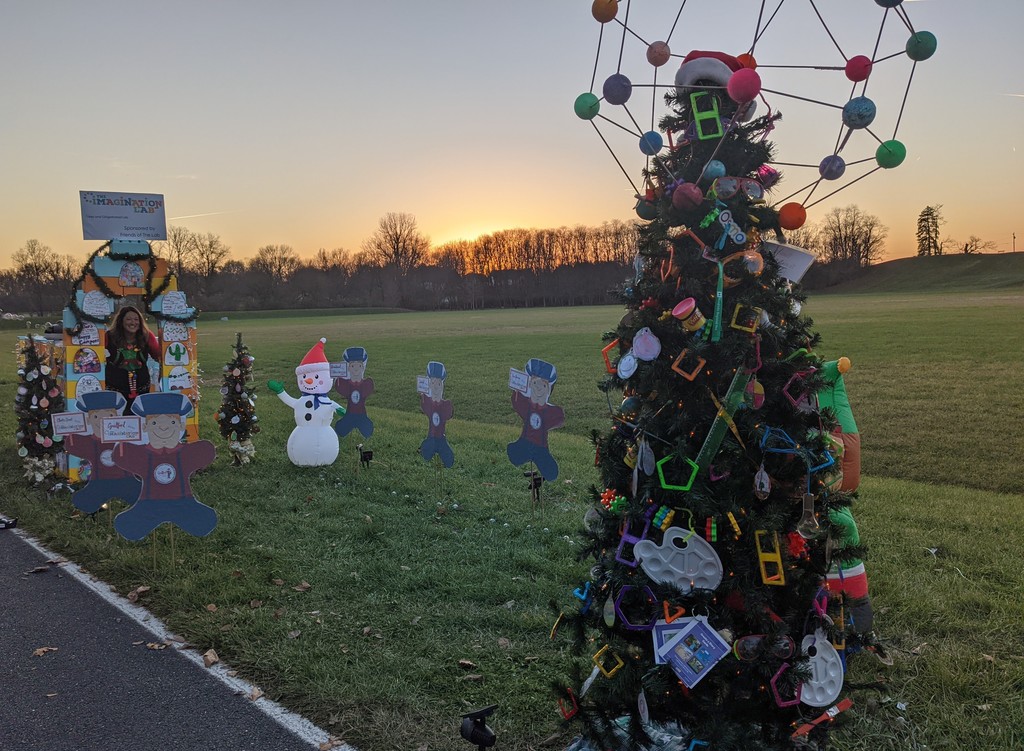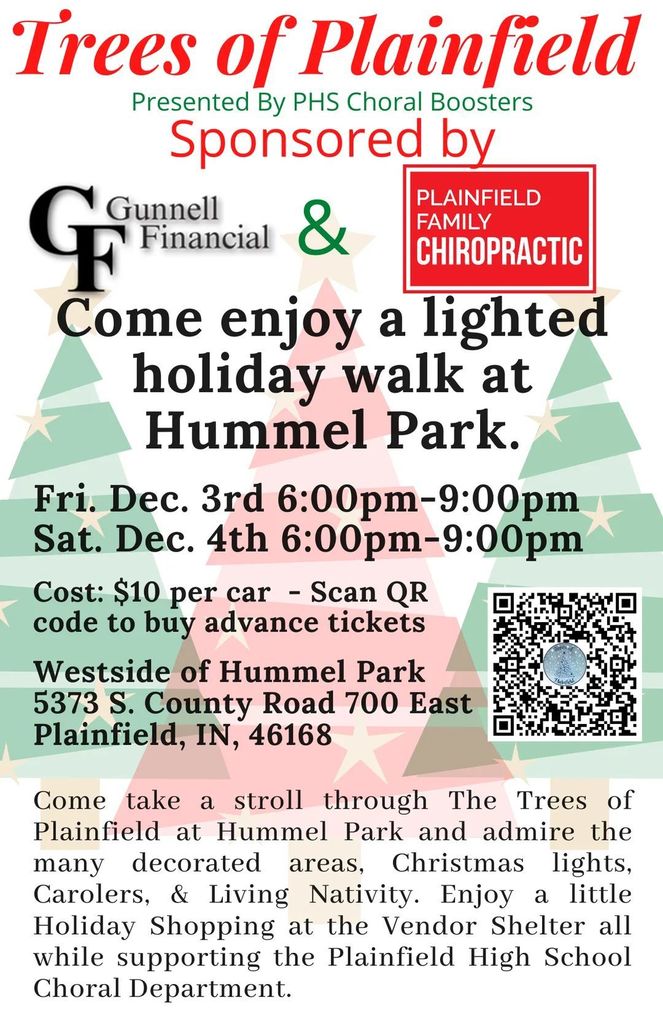 Come and see The Imagination Lab Trees and Gingerbread Lab sponsored by Friends of The Lab at Trees of Plainfield Friday and Saturday at Hummel Park, 6-9 pm.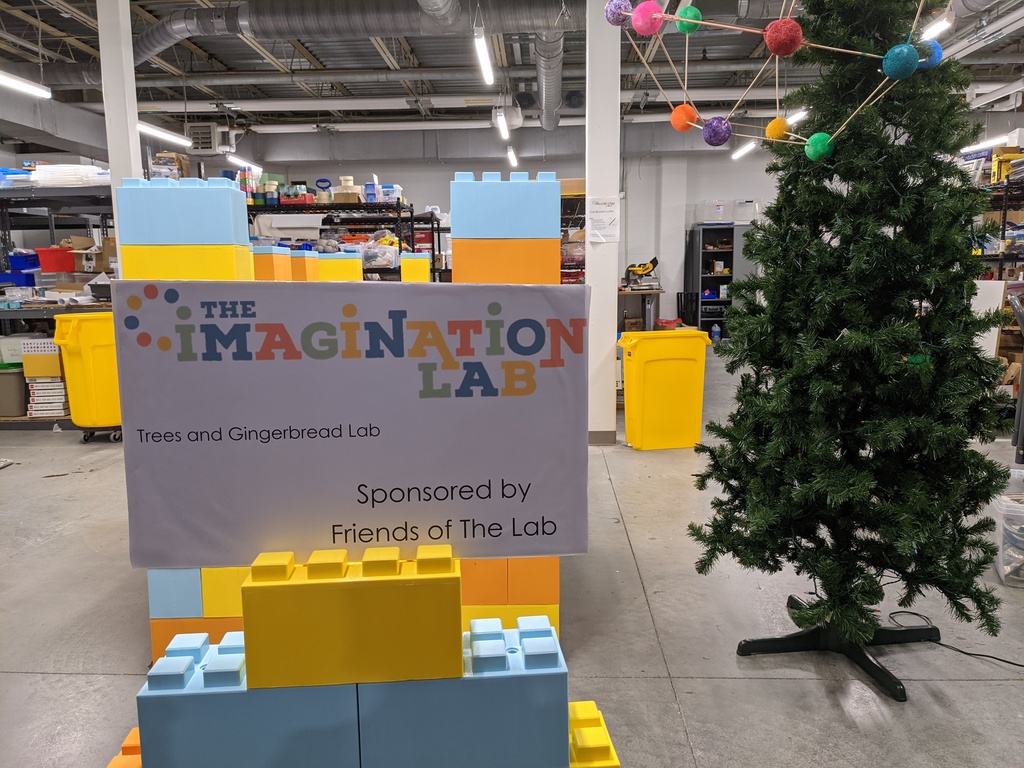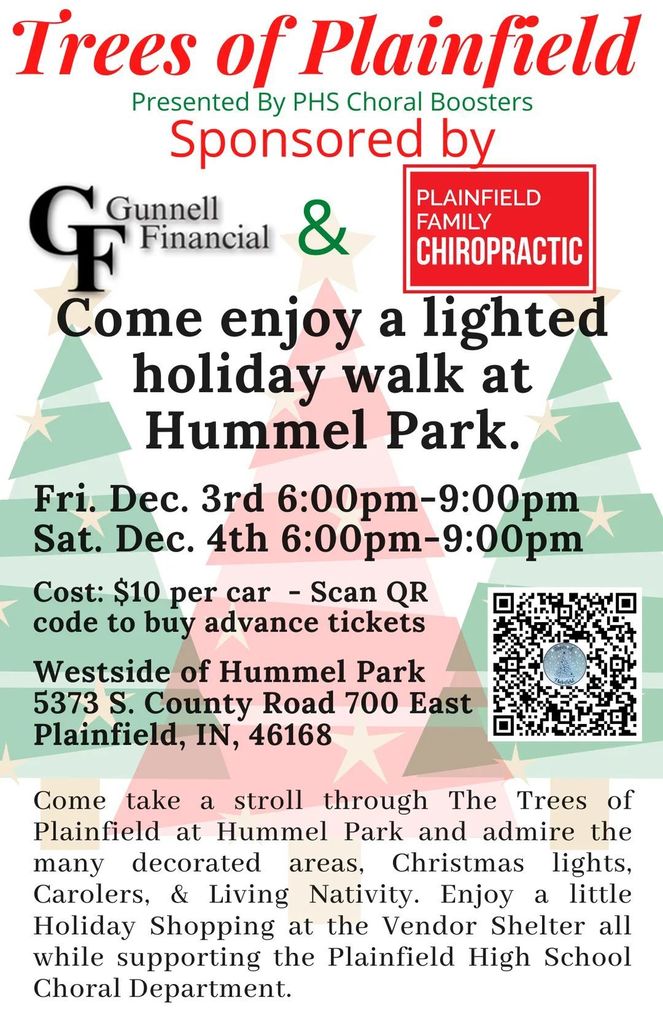 On our first day back in the HRH Space Health Lab students discussed the most important item they'd need if stranded on another planet. A great start to 2021-2022 and an exciting day to welcome back volunteers! @hendricks.org #QuakersImagine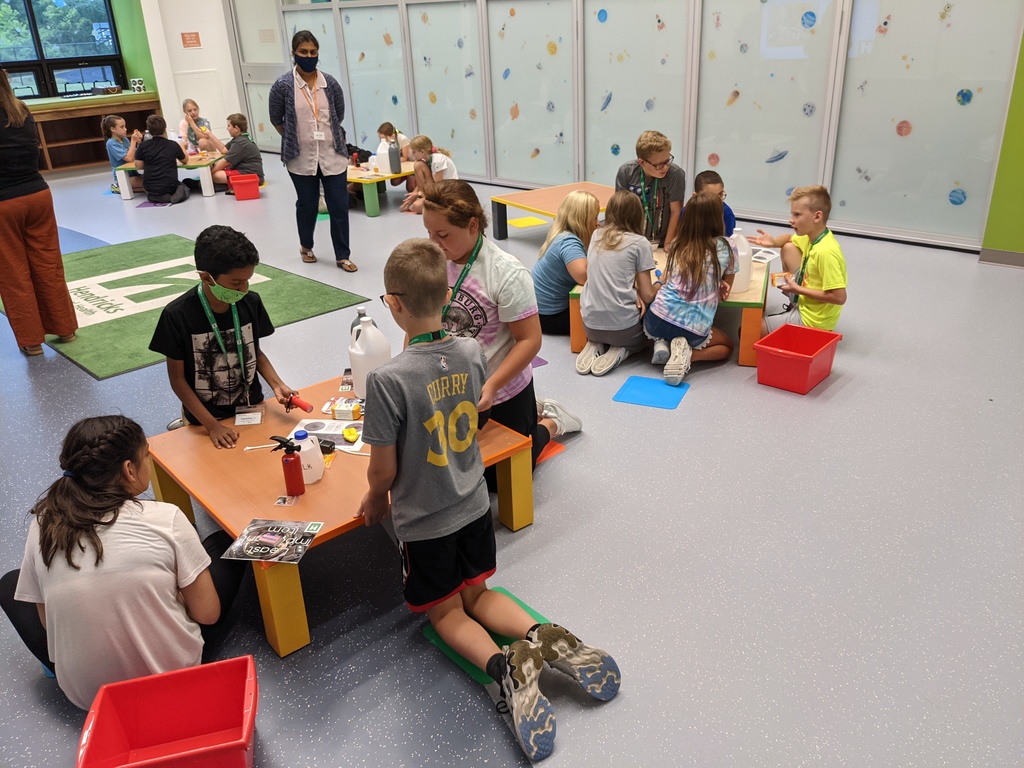 Summer Odyssey Camps are underway! Students in grades 4-6 are learning 3D Printing, Video Game Design, and Weather Forecasting and the Green Screen. #quakersimagine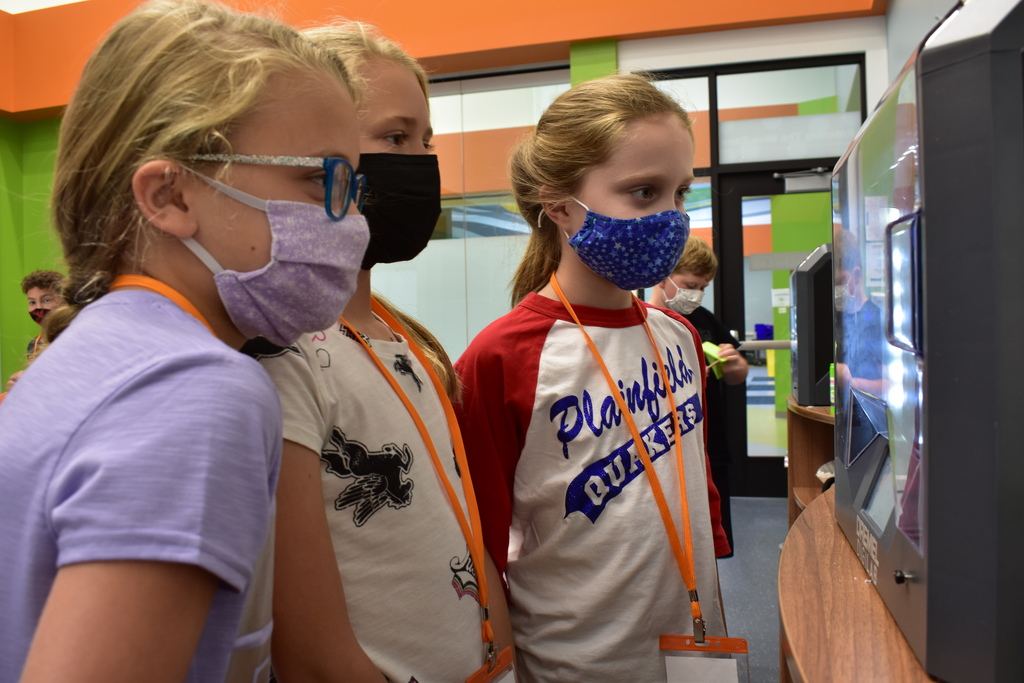 Spring harvest! On Friday, students from Mrs. Colgan' s class (who planted the seeds in April) picked 5 lbs each of spinach, turnips, and radishes and took them home to enjoy with their families. Happy summer, students!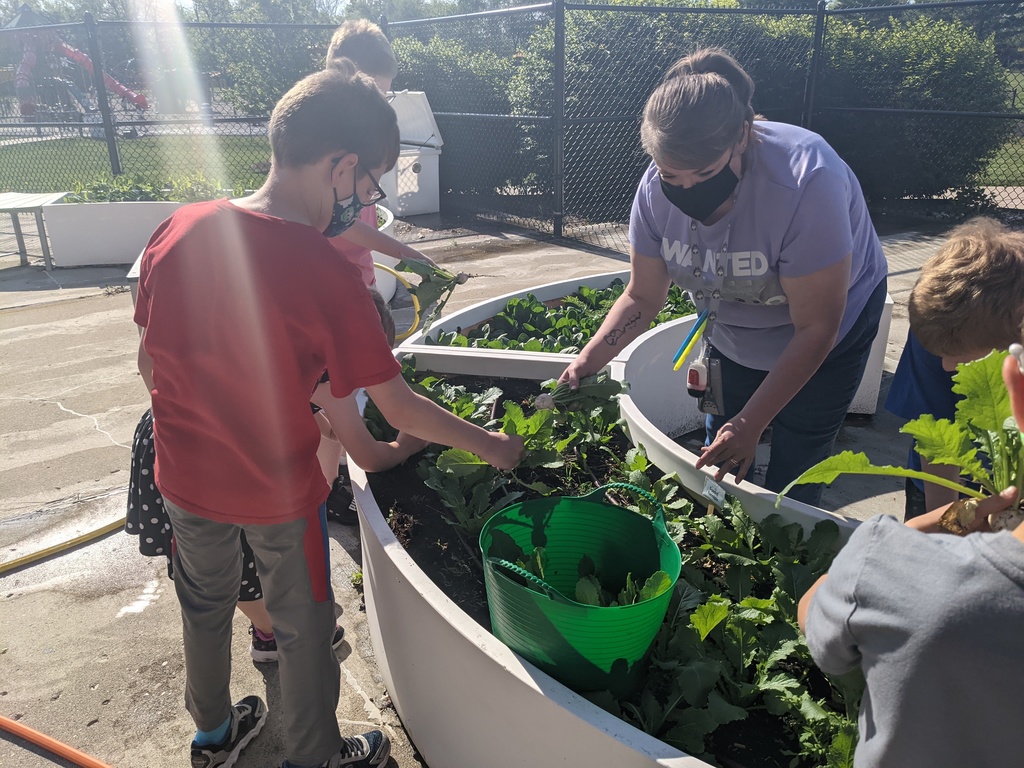 Happy Earth Day from The Imagination Lab! Our spring garden is sprouting up quickly. #quakersimagine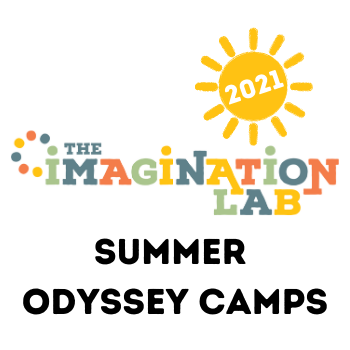 Sunshine and sails! Thank you to our amazing custodial staff for bringing color back to The Learning Garden. We are looking forward to spring planting starting April 5. #QuakersImagine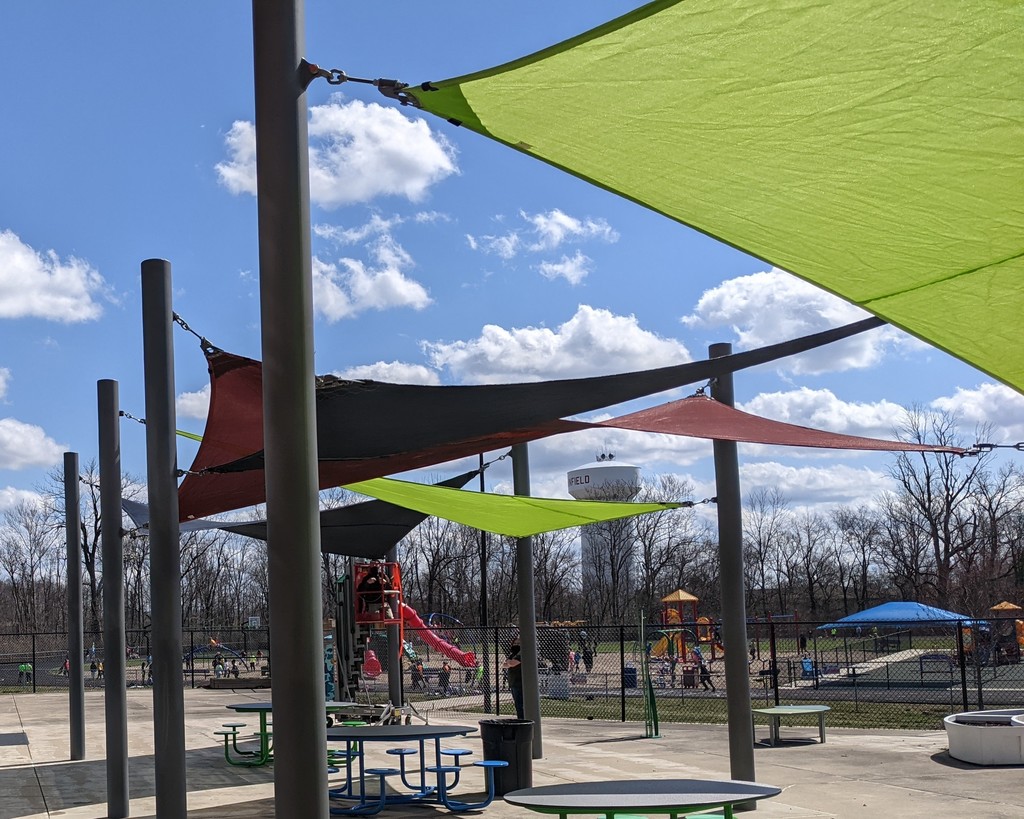 A view of The Learning Garden this snowy morning. So many questions it raises - What direction did the wind blow last night? What time was this picture taken? What is happening to the strawberry plants under the snow? What questions (or answers!) do you have? #QuakersImagine

From inside the pages of a book, fourth-grade students learn about the abstract artist Kandinsky who had the inherited trait, synesthesia. He could hear colors as sounds. #quakersimagine

Students returned to The Imagination Lab this week for a new semester of Odysseys. 3rd Graders are exploring mindfulness through virtual reality. #quakersimagine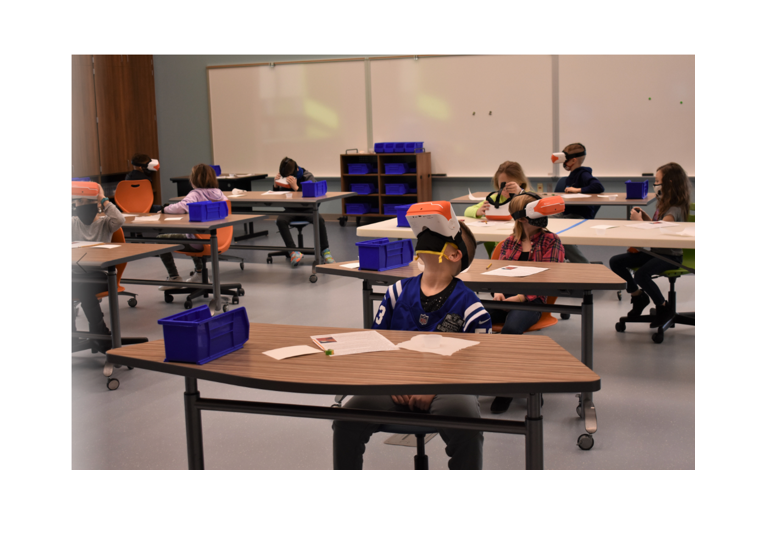 Using a block of wood to represent a shoe (poised to squish an ant by a boy in the book "Hey, Little Ant") 2nd grade students tested their ant protector prototype, which they created using Design Thinking steps.

1st Graders wrapped up their first Wellbeing & Digitize Odyssey today. After reading the book, The Color Monster, they used iPads to tell Blue Bot how to move to various emotions, recording their algorithms on game boards. #quakersimagine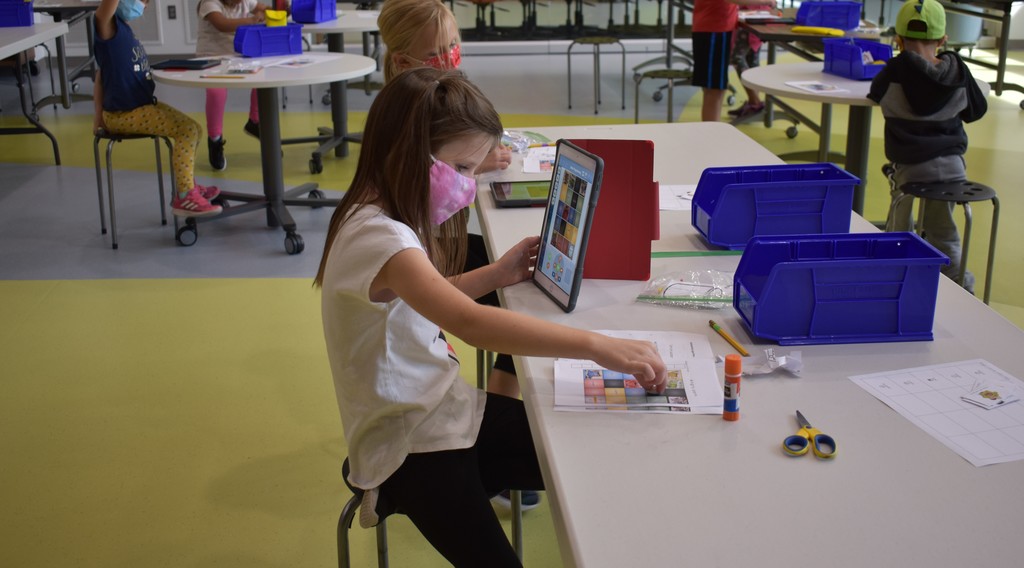 Please join us for the next Quaker Conversations event! October 5th, 6 pm at the Administration Building (985 Longfellow Drive). This is a great opportunity to ask questions of our School Board and administrators. More details will be shared as we approach the date.