EDIT MAIN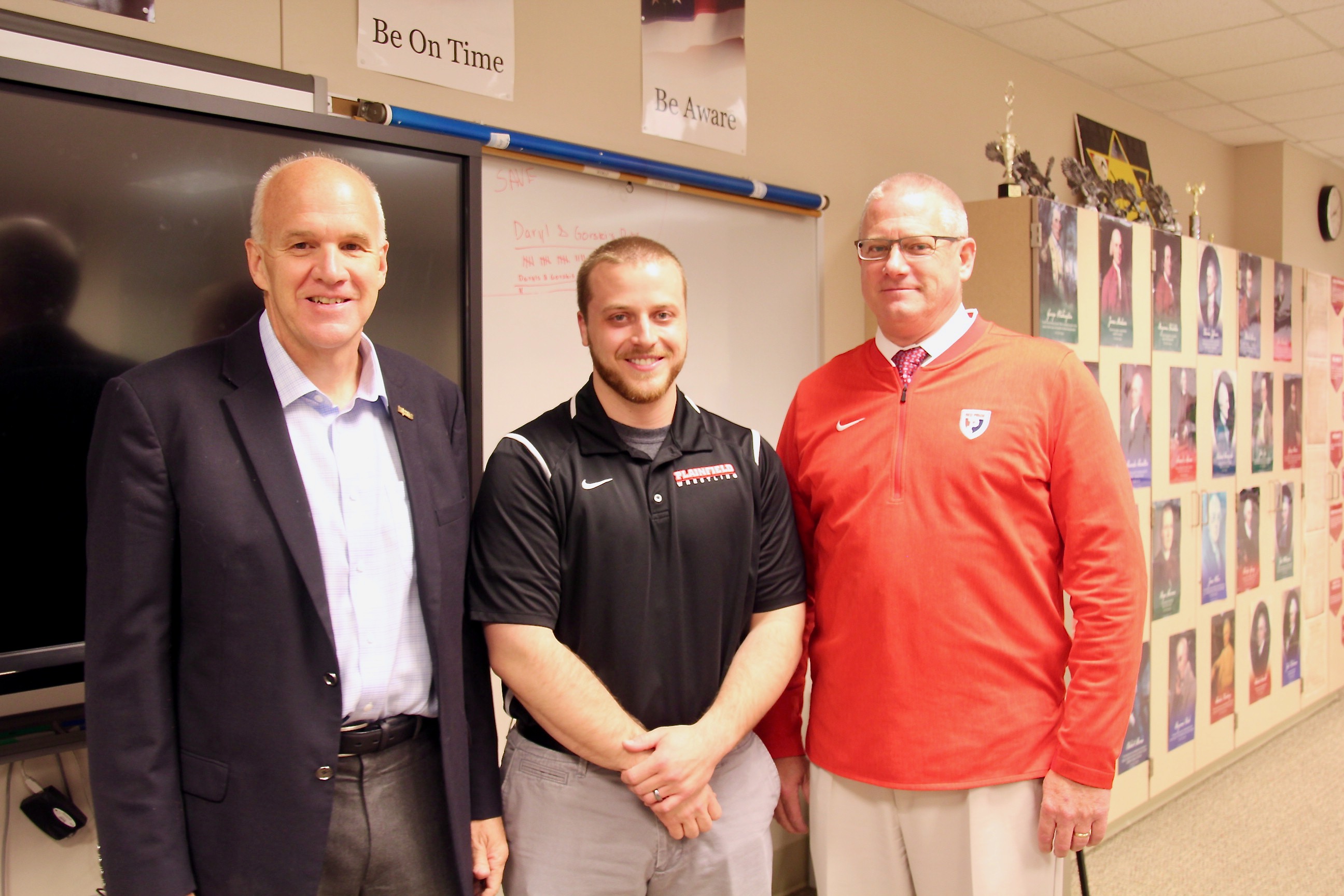 The Plainfield Community School Corporation is pleased to introduce its 2020 Teacher of the Year, Adam Ferguson. Adam teaches CHAP, We the People, Dual Credit U.S. History, and Advanced Placement Government at Plainfield High School (PHS). He has been a PHS teacher for six years, previously teaching for two years at Northwestern High School (Kokomo, IN).
The Ball State University graduate holds a Bachelor of Science in Social Studies Education, a Bachelor of Science in History, and is a Summa Cum Laude graduate of the Ball State Honors College. He recently learned that he has been accepted into the ACP (Advanced College Project) History Program at IU, where he will begin work this July on his Master's Degree in History.
Adam is very engaged in student activities at PHS, serving on several committees and as the sponsor for National Honor Society and the Riley Dance Marathon, which this year broke yet another record while raising more than $23,000 for Riley Hospital.
A committee of administrators, teachers, school board members and parents conducted final interviews of the elementary, middle and high school candidates. "We are thrilled to introduce Adam as the Plainfield Teacher of the Year for 2020," said Plainfield Schools Superintendent Scott Olinger, "and have every confidence that he will represent our students and community well as he advances to the next level."
Congratulations, Adam!