Today we wrap up our weekly summer updates, as students return to our halls and classrooms on Tuesday - and we are ready! But one last time, let's recap what's been happening this week throughout the schools.
Early in the week we had several training sessions here at the Admin Building. You might be surprised to see how many employees work in our Food Services area! They all spent a day here preparing for the new year, and we pulled them together for a quick picture. Look at all those smiles! Just like our teachers, these men and women love your children and want to be sure they eat, and enjoy, a healthy lunch - and breakfast too! If you have any questions or concerns, always call the Food Services Manager at your child's school.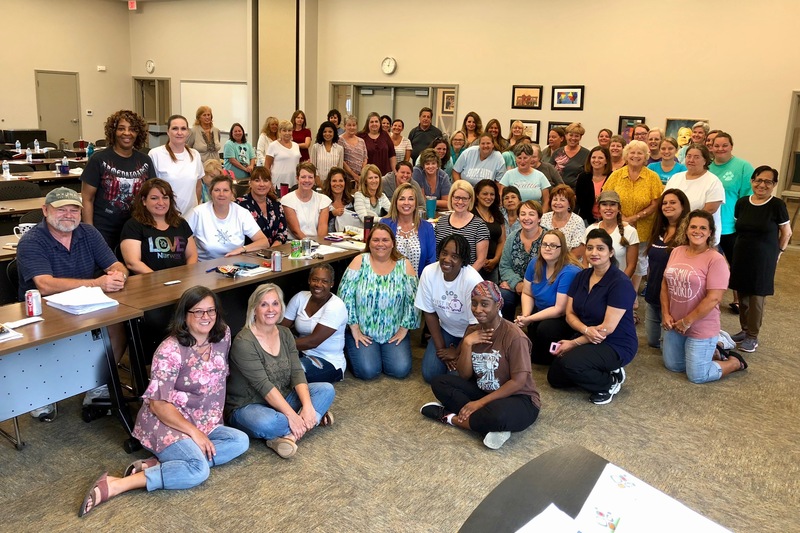 On Wednesday, volunteers from Plainfield's Duke Energy Call Center delivered two truckloads of school supplies to the Admin Building. This is the PCSC portion of the United Way - Hendricks County's Backpack United program. Volunteers sorted 26,480 school supplies, and thanks to a Call Center Challenge by the Duke employees, Plainfield was gifted with 8,640 supplies. WOW. Not only do these items come from individuals who helped "fill the bus," the Duke employees, as well as other local businesses, took the challenge to add even more items. We are humbled, and so grateful, for their support of our children and teachers. Pictured here are the Call Center supervisors from Duke who cheerfully delivered our items.
Freshman Orientation took place this week, and over 90% of this year's Freshman class attended the optional half-day session. That's impressive! Students were organized into small groups that were facilitated by PHS Ambassadors and members of the National Honor Society, and they met the administrators, toured the building, walked their schedules and opened their lockers. They also had the opportunity to put money in meal accounts, sign up for clubs, get their Athletics passes and ask any questions they might have prior to the first day. It was a great day, and fun to hear laughter in the halls again after a very quiet summer! Here are some photos from the morning session.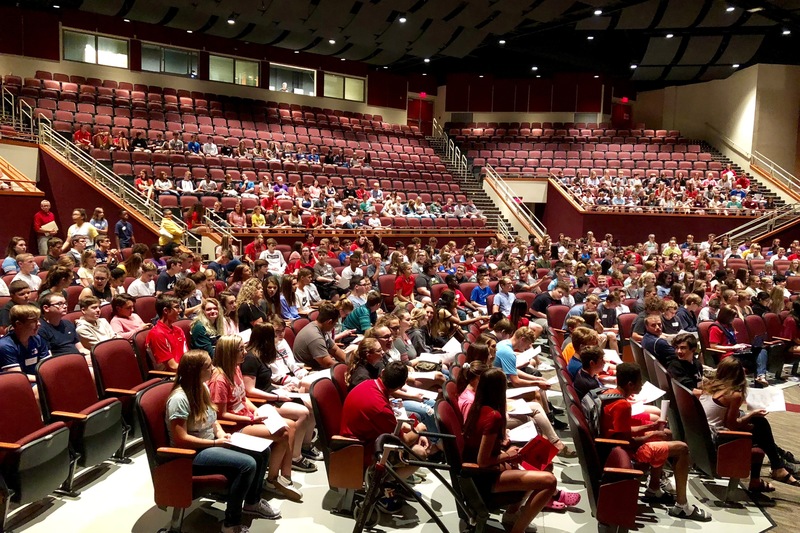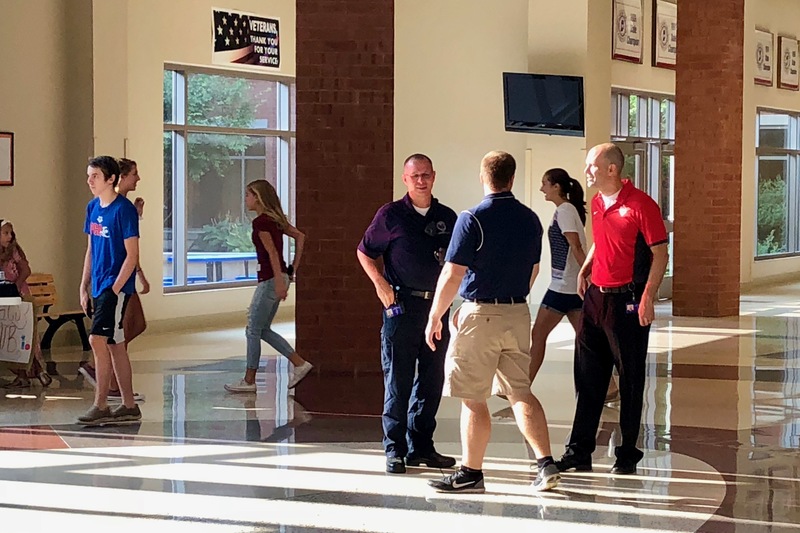 On Thursday, 22 teachers who are new to Plainfield went through the first of a year-long series of orientation and trainings. It was great to meet them and hear about their vast experiences and backgrounds, and to share with them why we think they are now teaching in the best school corporation around. They learned a lot about expectations, practices and policies, school safety, social media dos and don'ts, and our approach to working with students.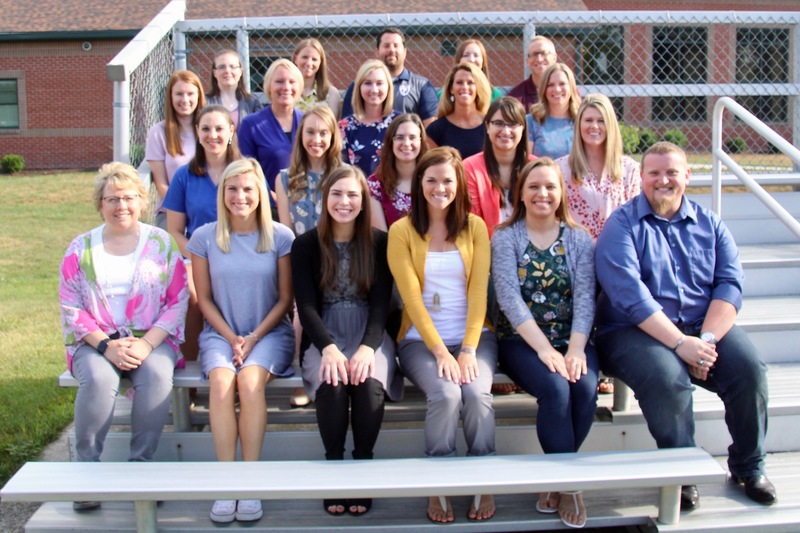 This group will meet monthly throughout the school year for continued training and professional development into #ThePlainfieldWay.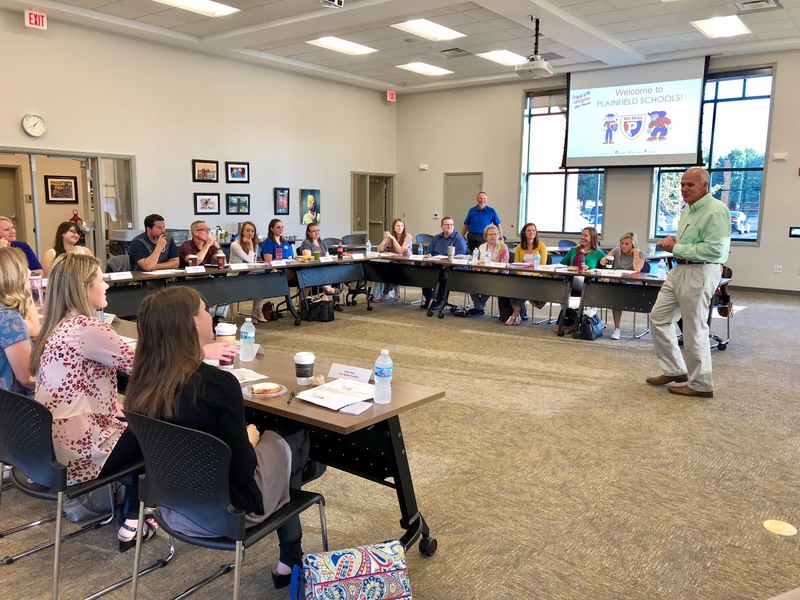 Mr. Olinger welcomed them to Plainfield, and talked with them about our community's expectations, as well as the steps we have in place to ensure a safe environment for students and staff.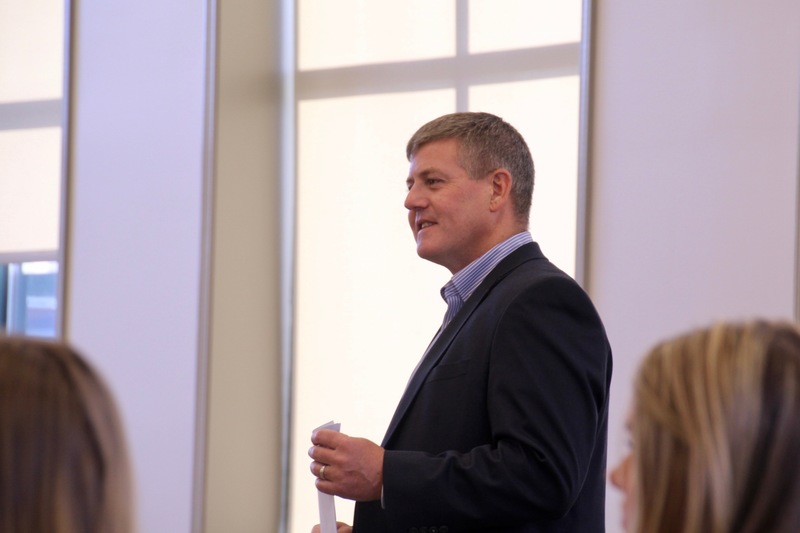 Mr. Cooney facilitated the morning portion of the program, and added his perspective as a recent school principal. Pictured below, Lorraine Bonney, the additional counselor joining Cathy Ellis at Clarks Creek, listens to new PHS Director of Guidance, David Owens.
Several teachers spent a day in software and curriculum training as two of our vendors brought in their experts to share the latest information. Even though they are technically still on vacation, our teachers have been in training, meetings and their classrooms throughout the summer, but especially this week. Their dedication is second-to-none, and it does not go unnoticed.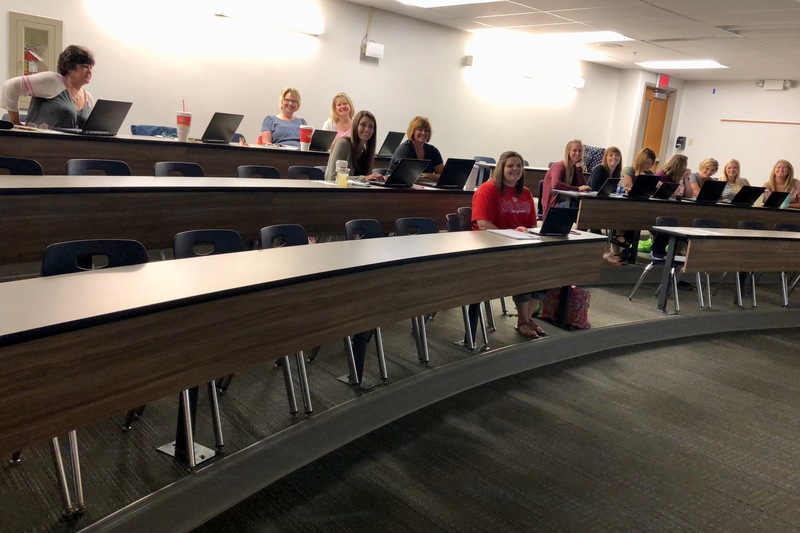 PCMS held 6th Grade Orientation last evening, and 7th and 8th grade students gathered earlier in the week to walk their schedules, find lockers, etc. While some parents remember walking the halls of the now-PCMS when it was PHS, there were many comments about the size of the building and the challenges of getting from one side to the other in between classes. As one who did it all those years ago, it can be done! And students will figure it out with help from classmates, teachers and the administrative team. All hands will be on deck next week, especially for 6th grade students. Last night, the PCMS Ambassadors were stationed throughout the building to help students and parents navigate. Their smiles and bright blue shirts made them easy to spot, and they were hard at work!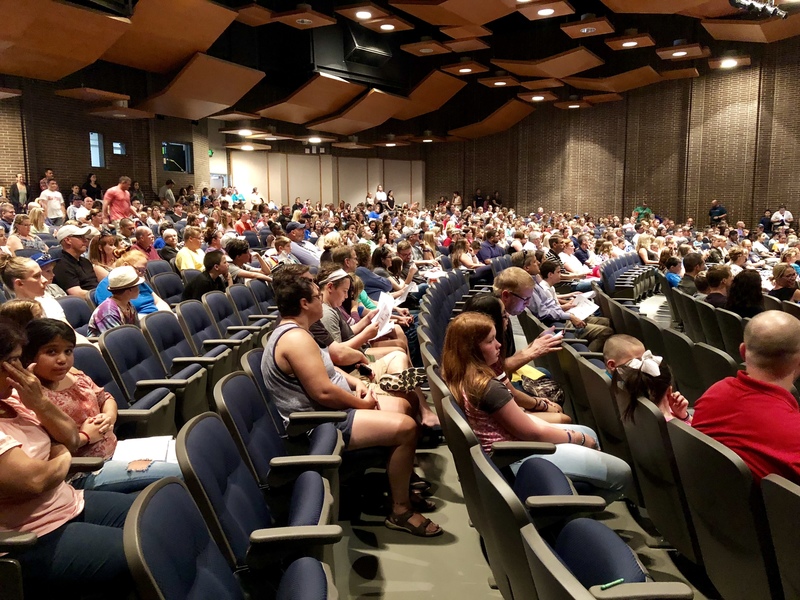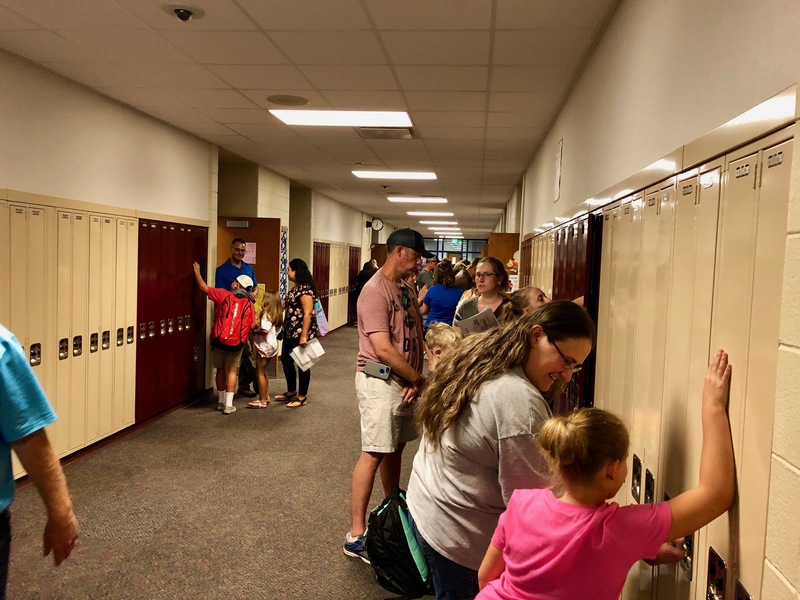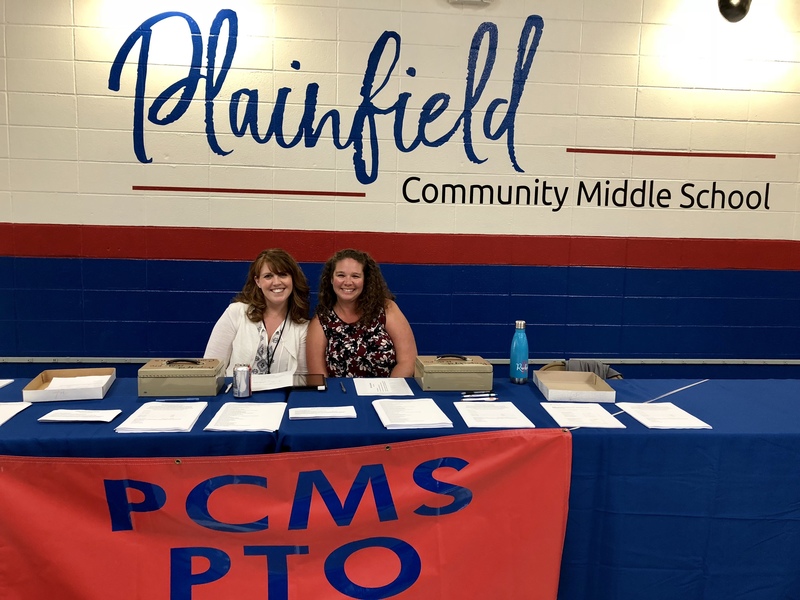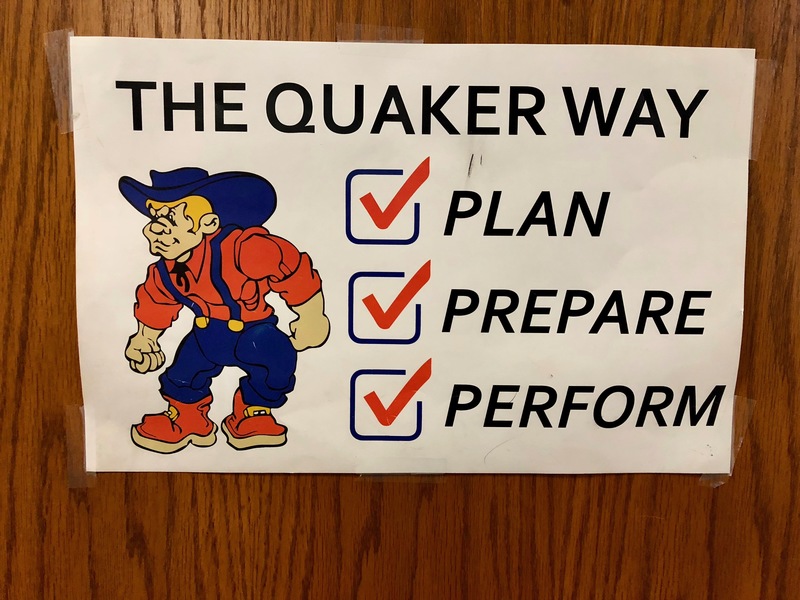 At Little Quakers Academy (LQA), parents and preschoolers had the opportunity to meet their teachers and drop off supplies last night. While some children entered quietly and with a touch of shyness, most left very excited for their first day!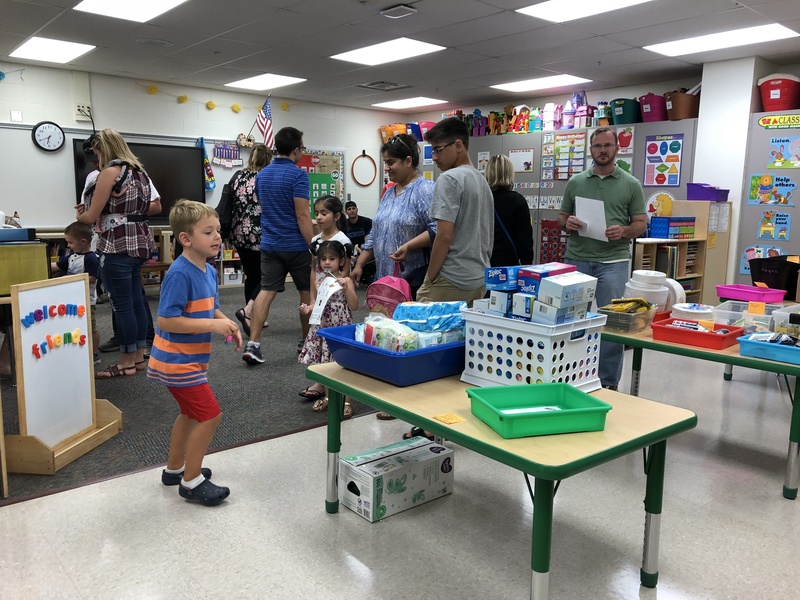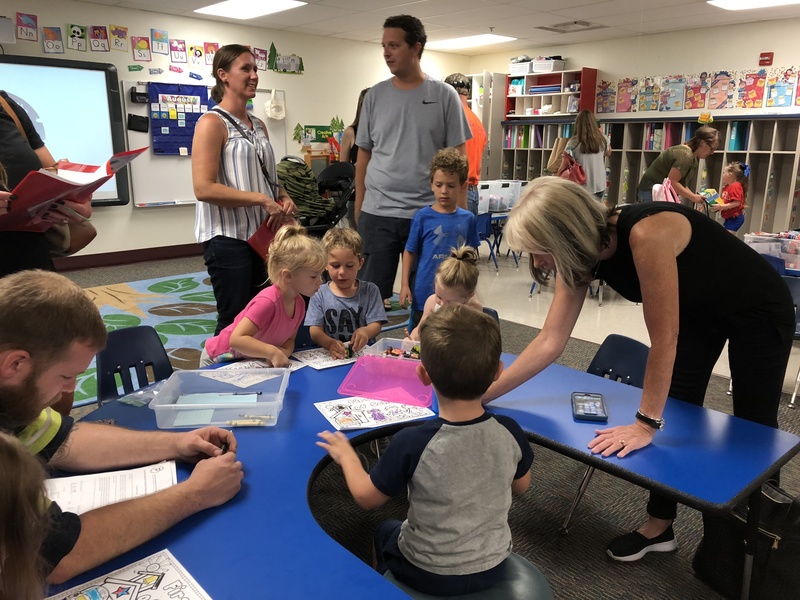 Later today, members of the PHS Girls Basketball Team and the Baseball Team will help distribute supply-filled backpacks at three locations around town. This is the third year that local business, Spreetail, has donated 800 backpacks and sets of supplies, and all 800 will be given away to Plainfield families. We are so grateful for the Plainfield Spreetail team, as well as to the student-athletes and their coaches who help us throughout the day.
These are just a few of the many things that have been happening in Plainfield schools this week, and it would be a safe guess that most of our schools will have more than a few cars in them over the weekend. All teachers will be welcomed back for the new academic year with our Welcome Breakfast Monday morning, then they will spend the rest of the day in their schools with training and time to finish preparing for Tuesday's #FDOS (First Day of School). 
We can't wait to see our students next week, and we hope you'll tag your back-to-school photos with #QuakerFaces and/or #FDOS!