First grade students from Brentwood and Clarks Creek enjoyed some outdoor time this morning for the annual Transportation Day. With trucks and cars of all varieties, the students were able to explore the many types of wheels, including a "Spin the Wheel" game from the Indiana Pacers!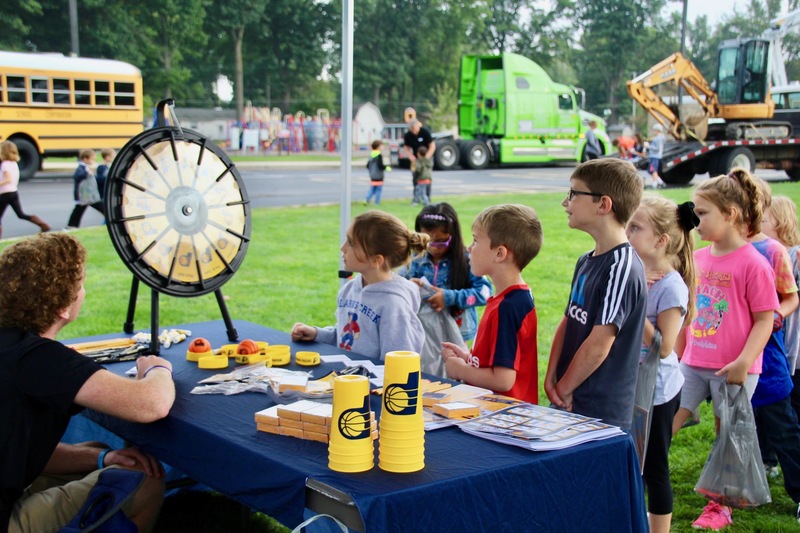 Some of the participants included local and state police, including a S.W.A.T. armored vehicle; a USPS mail truck; a variety of fire and EMS trucks, including the fire department's hauler for their water-rescue boats; Duke Energy and IPL bucket trucks; a race car; Rowdy's van; the Plainfield Library's bicycle bookmobile; the Frigid Frog's mobile vehicle, which thanks to the PTO, was giving out blue and purple shaved ice; several military trucks; and Town of Plainfield Public Works trucks.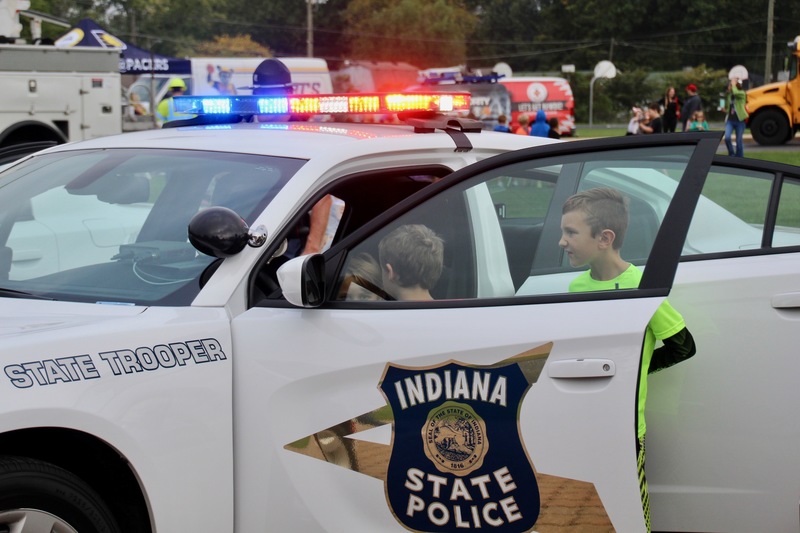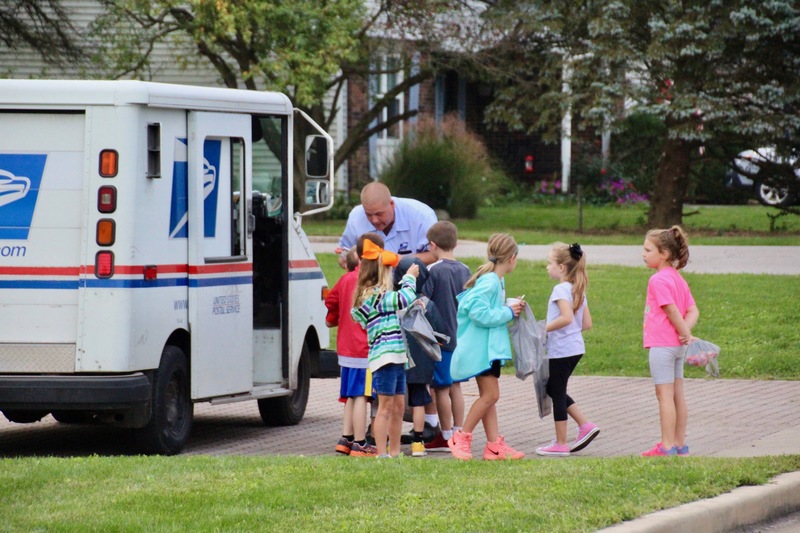 While the event only lasted an hour, students had plenty of time to explore and climb on or in the vehicles. Some were overwhelmed by the sheer size of the trucks, while others didn't hesitate for a moment to climb aboard.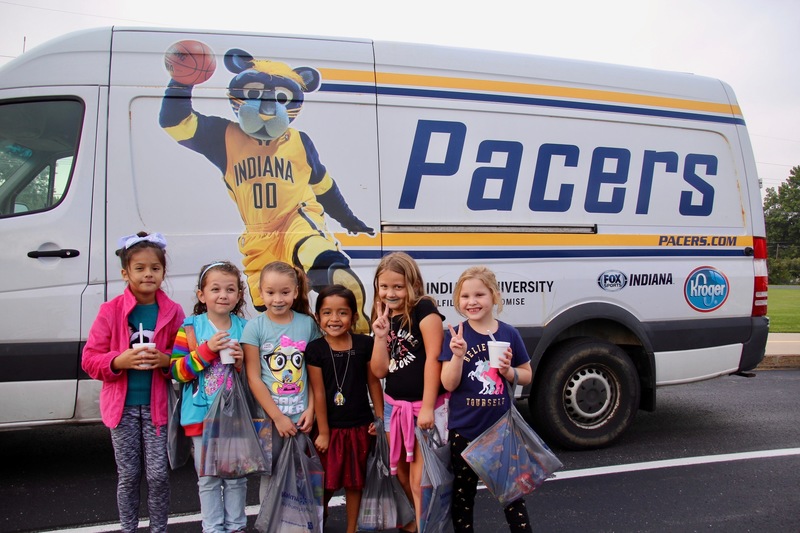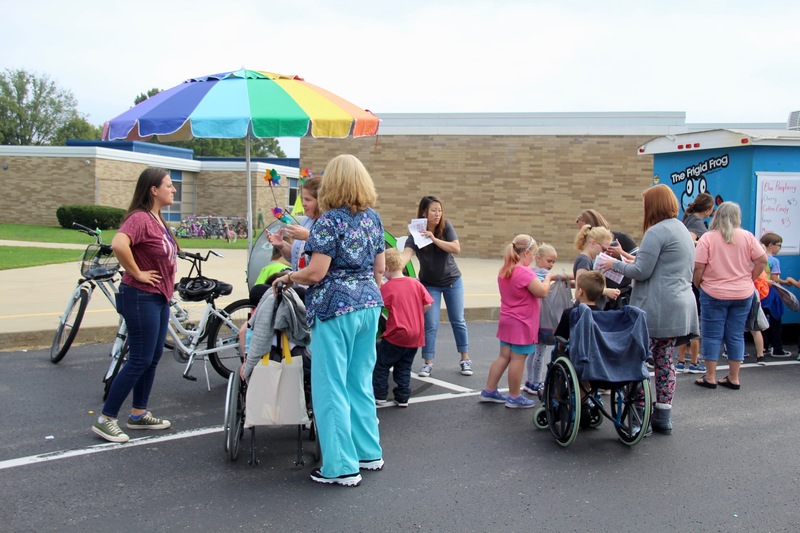 This annual first grade event is not only fun, but it's an important learning opportunity for our students as they begin to understand more about the world around them. Without the support of so many parents and local businesses or service agencies, this would not be possible. Thank you to everyone who participated!