We honored retiring teachers and amazing students at last night's board meeting!
Pictured above, Gail Dixon (Kindergarten, Van Buren); Jean Overpeck (Special Ed, Brentwood); Charisse Strawn (Music, Van Buren); Jeff Van Paris (4th Grade, Clarks Creek).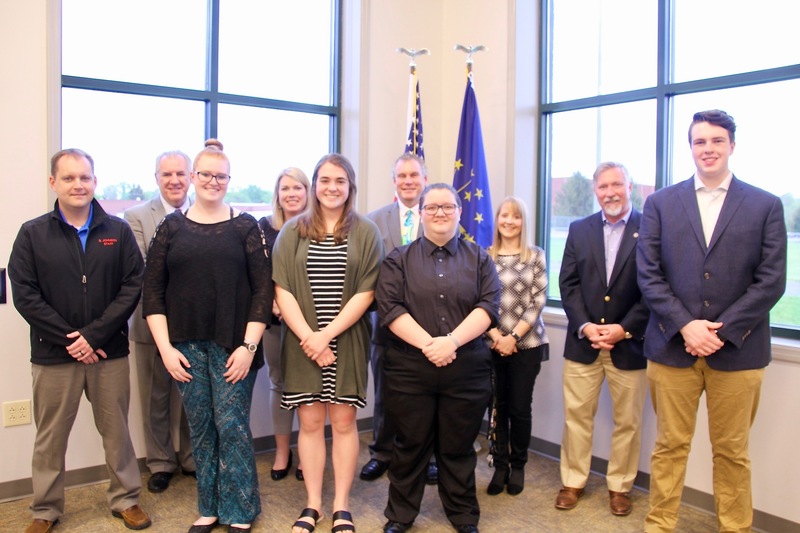 Next, we honored the PHS Music Department's Winter Percussion groups for their many successes this year. The PHS Winter Percussion groups have grown to 55 members in two groups in just a few short years, and they now compete at the highest level - World Class. At this year's world finals, they finished fifth which is a tremendous success. Congratulations to these seniors (above) and the many other members of the Winter Percussion groups!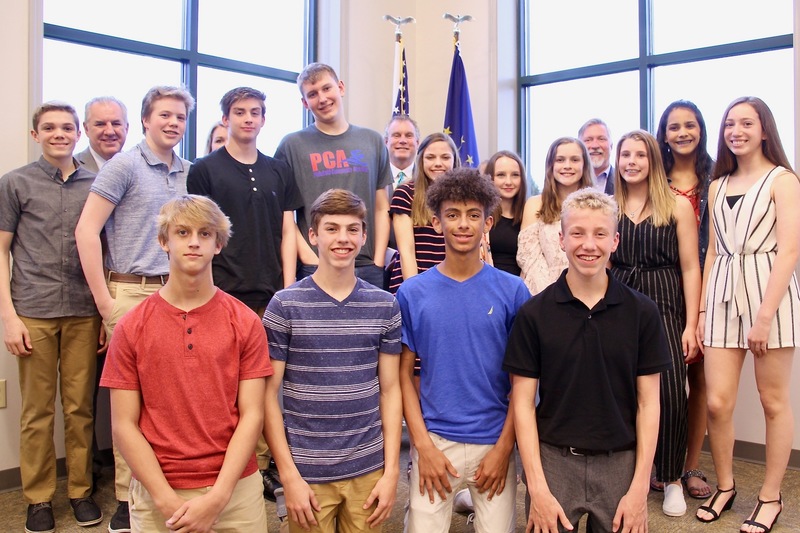 The next group of students honored represent record-breaking student-athletes from PCMS. Representing swimming, diving, track and field, these 6th-8th graders shattered records this year, some of which had been standing for MANY years. Congratulations, and we can't wait to see what you do over the next several years!
Finally, we wrapped up the awards portion of the meeting by introducing the student representing each school as their Community Value Award winner for April: Respect for the Environment. It was so inspiring to hear what their teachers wrote about their efforts. And like happens more often than many people realize, we were left with a powerful reminder that our future is, indeed, in very good hands.