Nominations? Done. Portfolios? Completed. Committee meetings? Done. Decisions? DIFFICULT.
With outstanding nominees, the building-level committees faced a challenging task - select one elementary teacher, one from the middle school and one from the high school - to advance as the 2020 Plainfield Teacher of the Year. That individual will move on this summer to participate in the 2020 Indiana Teacher of the Year program, with the final selection named early next year.
Elementary: Tara Sherman, Brentwood Elementary, Music and 4th Grade Math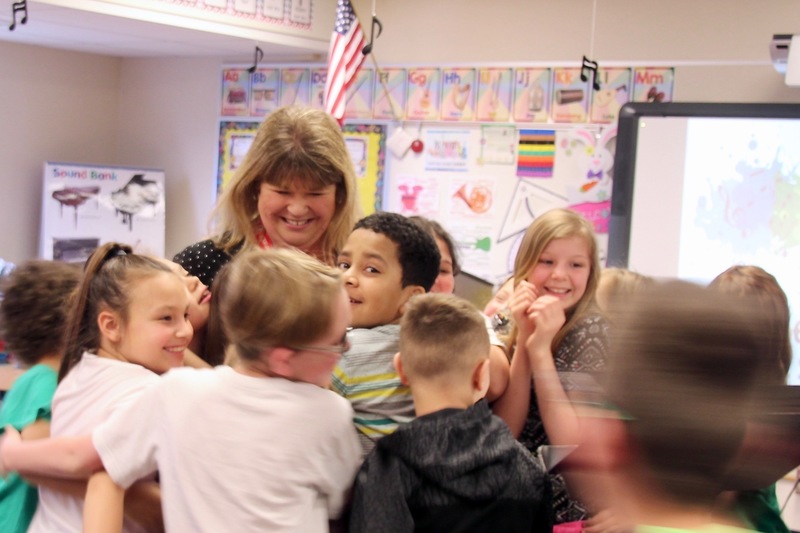 Pictured above: Superintendent Scott Olinger, Tara Sherman, Brentwood Principal Nicole Walker with Ms. Binole's 3rd grade class and Assistant Superintendent Mr. Cooney
PCMS: Nakia Slone, 6th Grade Math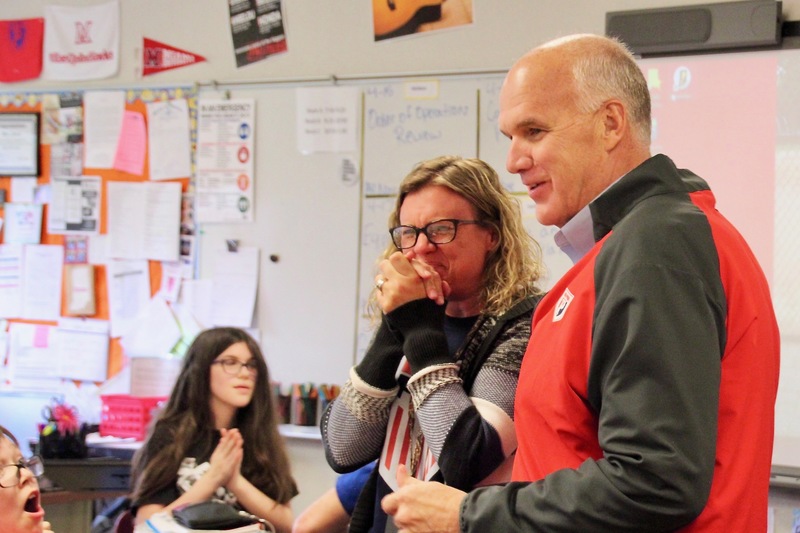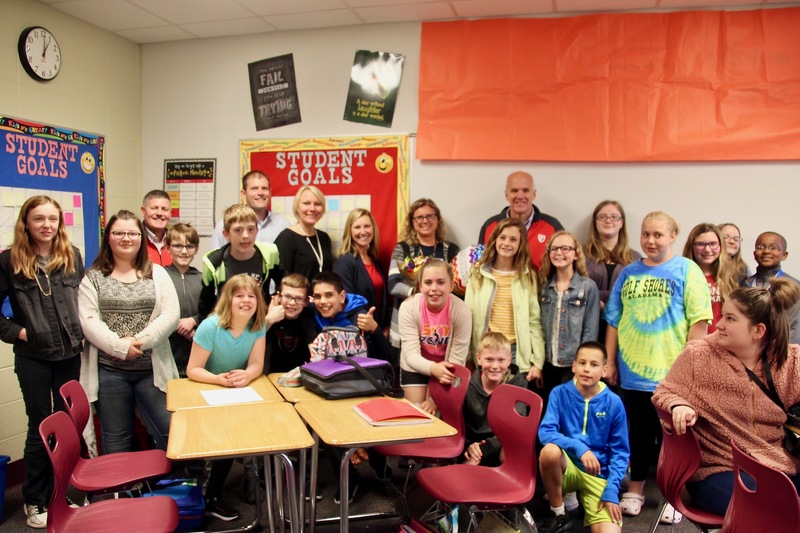 Pictured above: Mr. Cooney, PCMS Assistant Principals Mr. Carter and Mrs. Walden, Principal Mrs. Tutterow with Mrs. Slone and Mr. Olinger, and some very excited students
PHS: Adam Ferguson, Social Studies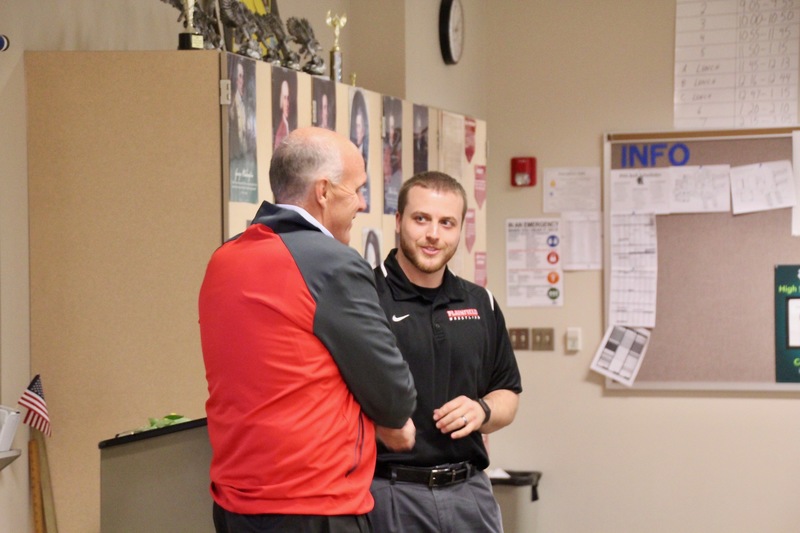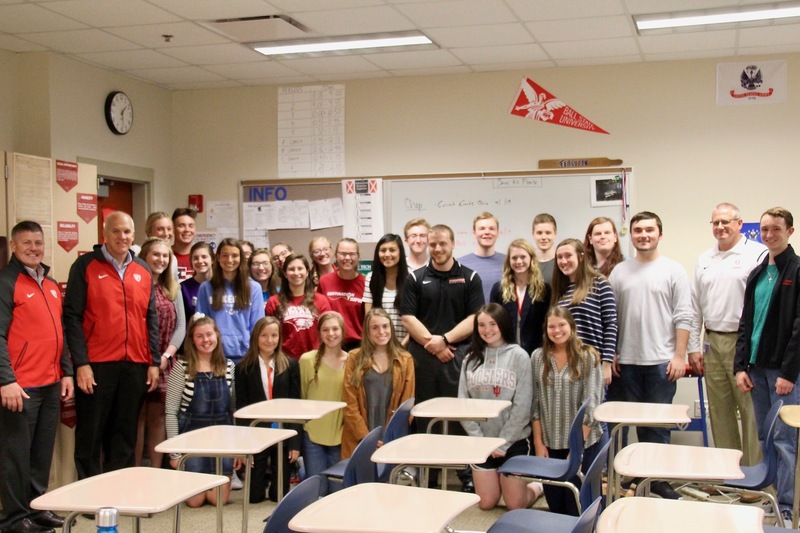 Pictured above: Mr. Cooney and Mr. Olinger with one of Mr. Ferguson's history classes, along with Mr. Ferguson and PHS Principal Mr. Siefert.