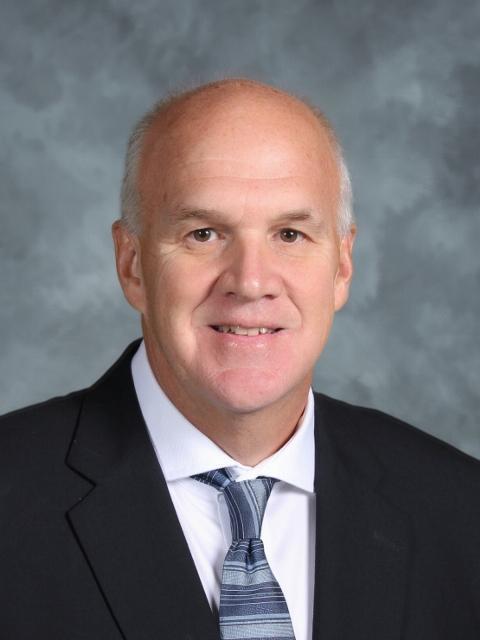 Olinger receives prestigious leadership award
Sabrina Kapp
Friday, January 25, 2019
Leadership Hendricks County held its Annual Dinner last evening, and presented two important awards to county leaders who've graduated from the program. We are extremely proud that Plainfield Schools Superintendent Scott Olinger was one of those individuals.
The Suzanne Whicker Distinguished Service Award, named after the first employee and long-time director of the program, was created as an occasional counterpart to LHC's annual Hendricks County Leader of the Year award. It was established as a way to recognize individuals who have demonstrated consistent, extraordinary service to the community and/or community leadership, but whose accomplishments have been expressed primarily through the scope of their employment responsibilities. As with the LOY, the award does not recognize performance within a single year, but across the recipient's career.
And here is what LHC Executive Director Kerry Tuttle read in making this year's presentation:
Since becoming Superintendent in 2007 following several years of service as Principal of Plainfield High School, Scott has led the continued advancement and transformation of what is widely recognized as one of Indiana's most successful school districts. Most recently, he was the driving force behind the development of The Imagination Lab, a project-based STEM/arts program and facility for elementary-age students designed to immerse them in math, the arts, and the sciences; as well as the Idea Lab, which extends the concept into the middle school environment. He has significantly increased access to counseling and mental health services for students in the district. He inaugurated a partnership with Vincennes University's Logistics Training and Education Center, providing career-focused training in logistics to Plainfield High School students so that they can move into high-paying jobs with local logistics companies immediately upon graduation, helping those companies in their struggle to find skilled employees. He has focused on the development of the district's future leadership team, identifying staff members for roles and then mentoring their professional growth. Above all, in an age when federal and state governments overemphasize standardized testing, he has led a district-wide focus on, as Plainfield's new mission statement encourages, Bringing Joy to Learning.

Scott was the first Hendricks County superintendent to graduate from the LHC program, has been a longtime speaker at LHC's Education Day, and has enthusiastically offered Plainfield's facilities for use by LHC classes and buses for YLHC when other districts were unwilling to do so.

His fellow superintendents will attest to the impact of his leadership. Hendricks County as a whole benefits from his vision and his willingness to work to transform that vision into reality. Finally, his personal integrity and humility as a leader make him a role model for all of us.
While Scott is incredibly humble and so quick to deflect praise to the entire PCSC team, the nomination certainly captured the leadership and vision that we are fortunate enough to experience every day. Congratulations, Scott!
Leadership Hendricks County held its first class in 1992, and many PCSC staff and trustees call themselves part of the Network of Leaders. Plainfield has also been a strong supporter of the Youth Leadership Hendricks County program.