December 2018: Holiday Letter: The Final Installment
Sabrina Kapp
Friday, December 21, 2018
Dear Family,
It's been another busy week, this one filled with elves, children wearing pajamas to school, others studying diligently for final exams, hot chocolate and cookies and candy canes, children ringing bells, and so much more. I have a lot to tell you!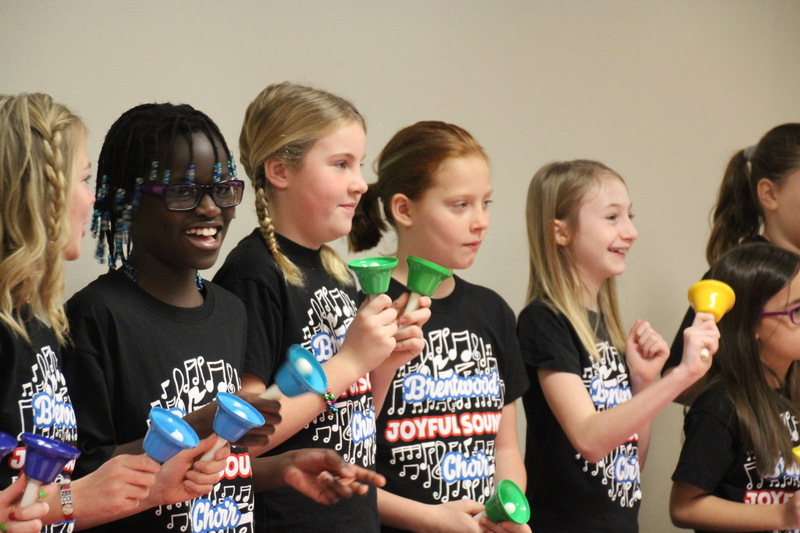 There is a wonderful aquarium a few hours from here, and they will bring some of their animal friends to schools so the boys and girls can learn about them while getting to touch them. This week, a penguin named Green Bean (isn't that a funny name?) visited the students at Brentwood, while an alligator and snake (ewww!) visited the students at Central.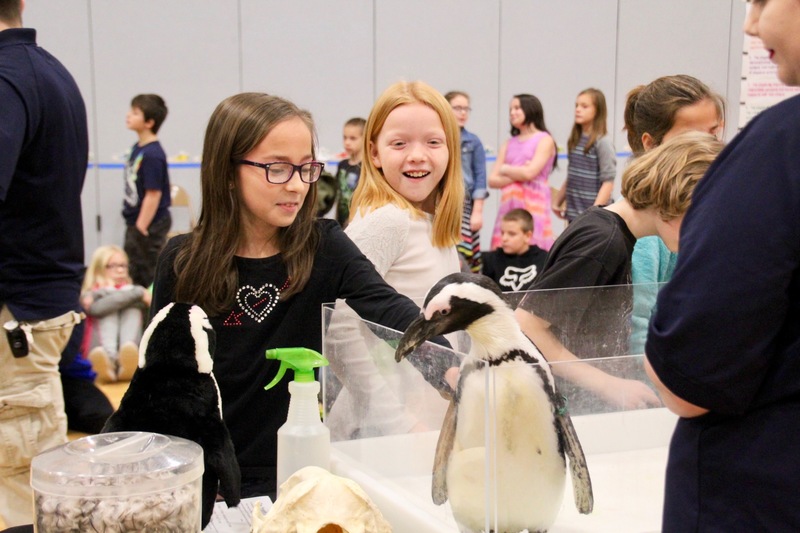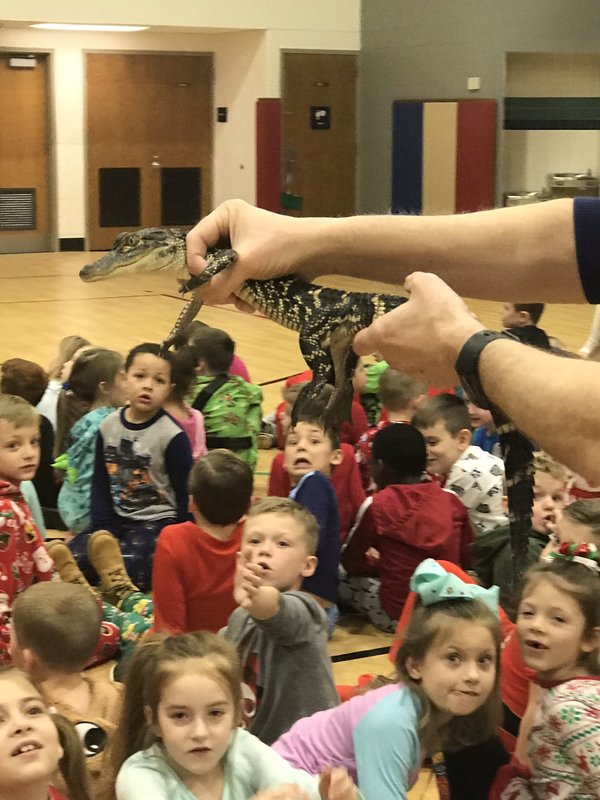 On different days when I visited schools, I saw grown adults dressed in all sorts of odd clothing. Some were those funny sweaters, and others were dressed as elves! And one man, a Mr. Edwards, was wearing a suit that had flashing lights on it! Of course, the boys and girls love dressing up too, and they took many opportunities to dress like candy canes, The Grinch, Cindy Lou-Who, pajamas and elves. They definitely seemed to have fun with it.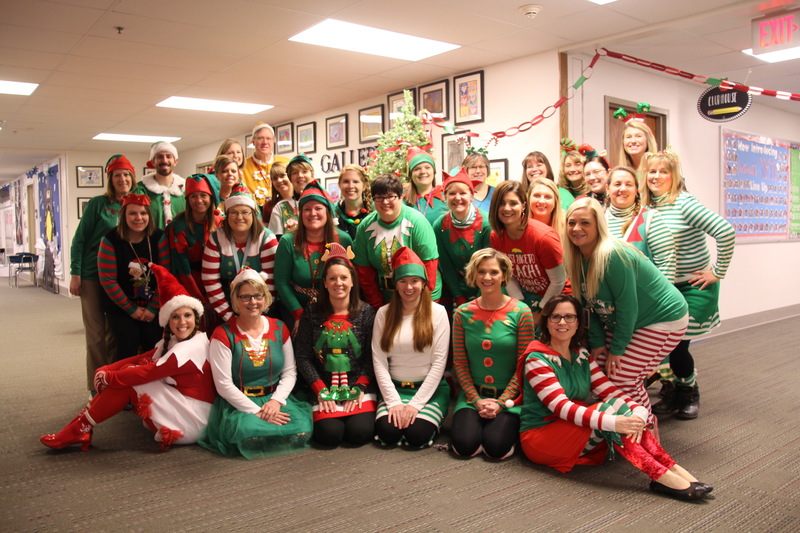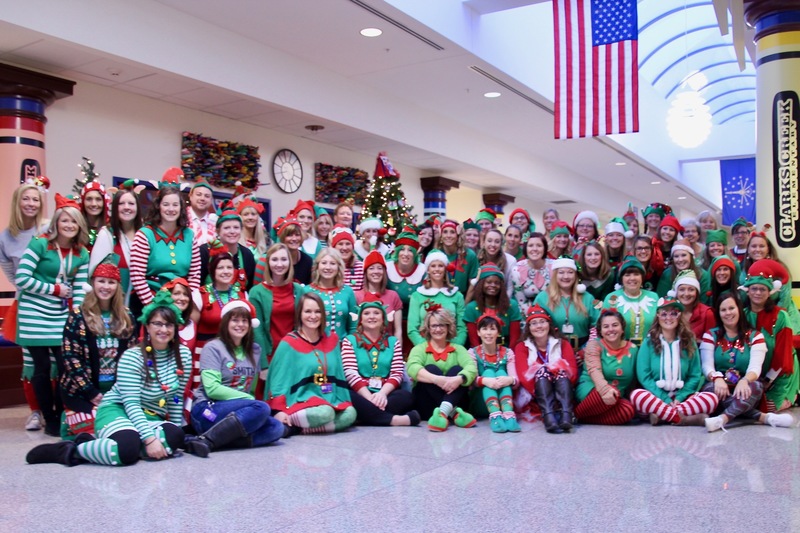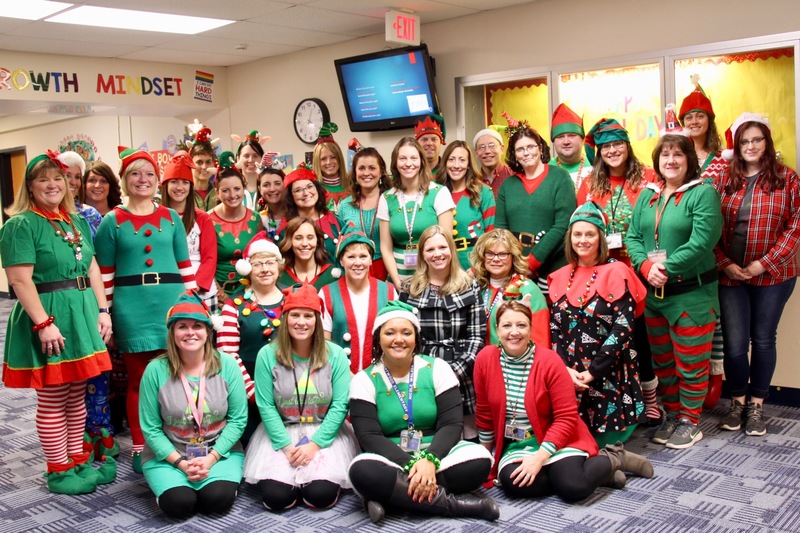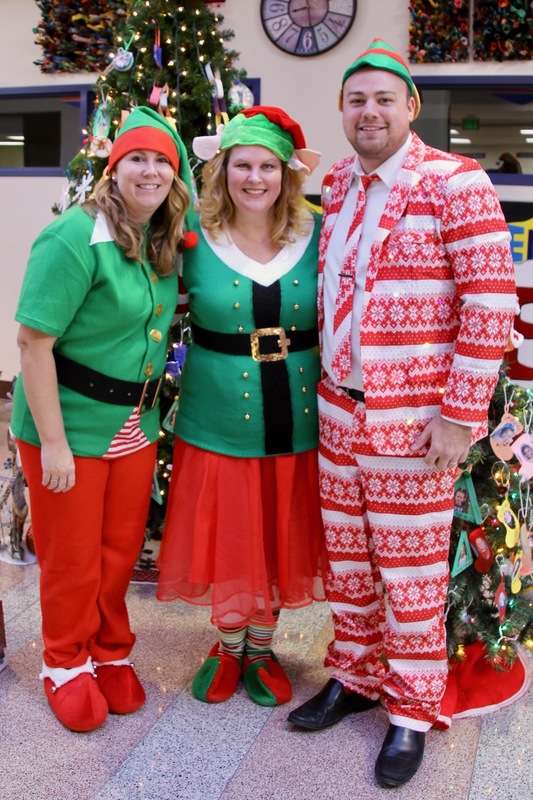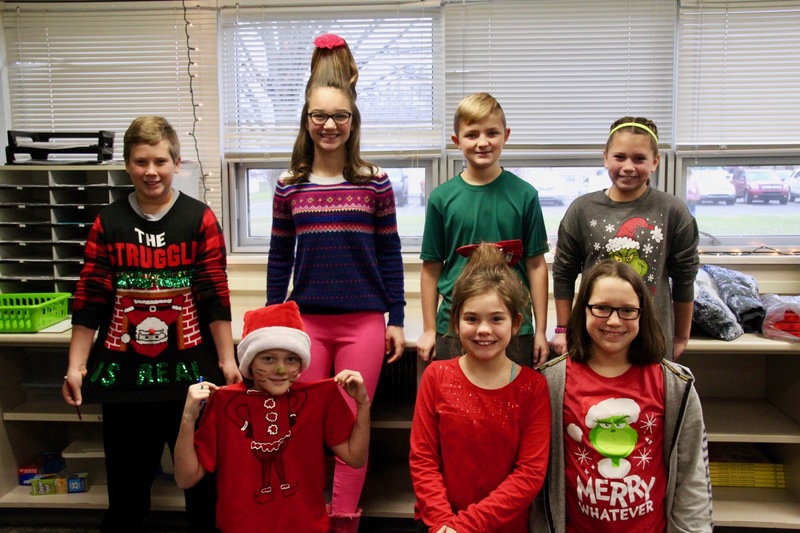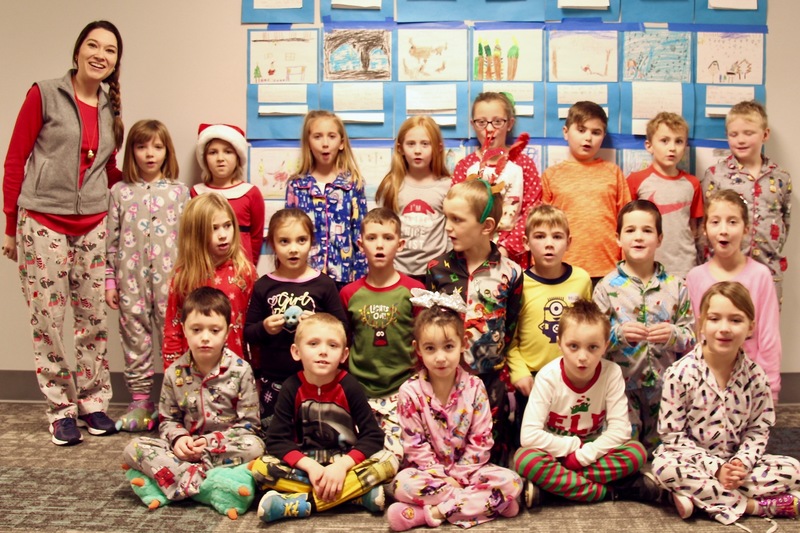 Late one afternoon, I visited The Imagination Lab, where I discovered high school students and their teachers helping 5th grade students They were doing something with DNA and gel electrophoresis! Wow - I didn't even know what that was, but the kids explained it to me. They were using it to solve a mystery - kind of like a very modern version of that game, "Clue!"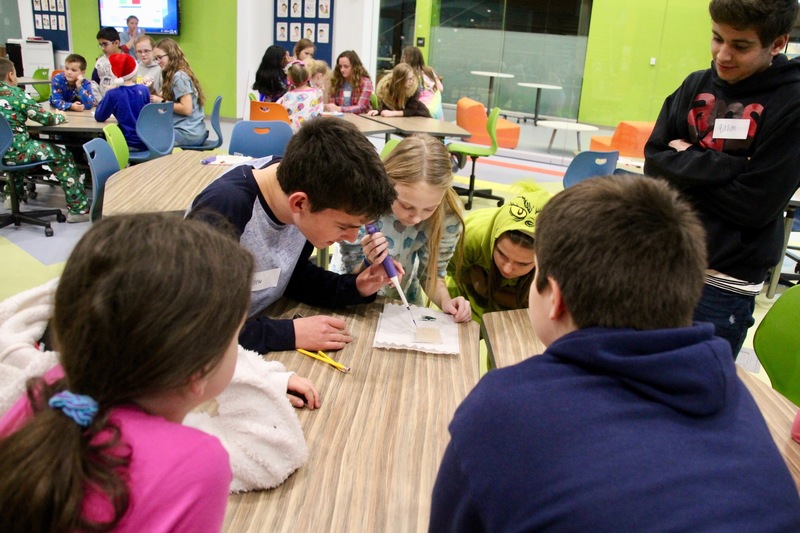 Do you love to read? I sure do. And it made my day when I was visiting Van Buren Elementary and found boys and girls silently reading, most of them curled up with their favorite blankets and pillows, laying on the floor, under desks and wherever they were comfortable. I had to tiptoe and whisper because they were so engrossed in their books.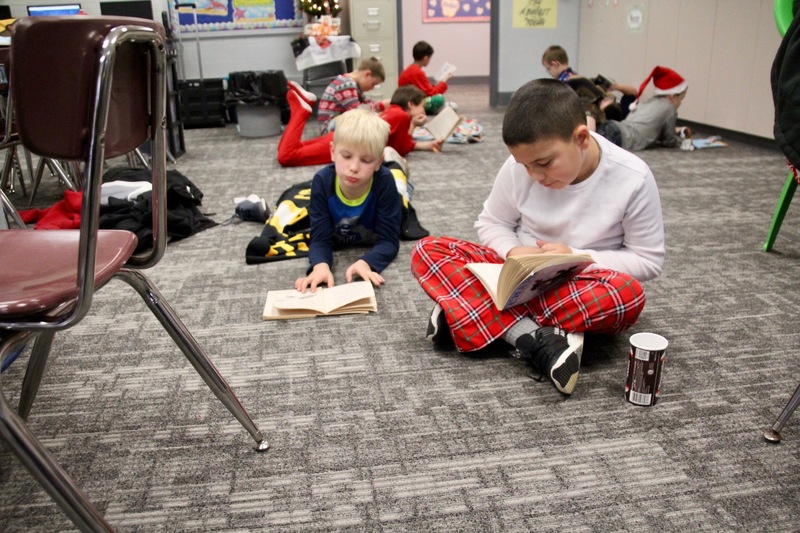 Early in the week we visited a school in Indianapolis where Mr. Olinger was given a gigantic check for a lot of money. A local company named Amazon - maybe you've heard of them? - gave our schools some money because they like to be good neighbors. Wasn't that kind? The school gets to use the donation to help students. Now THAT is the holiday spirit!
Central's 5th grade students took a field trip to this place known as BizTown the other day, and it sounds like it was a pretty cool day to be there. One student was selected to be a mayor and she got to cut a ribbon for a big important announcement, with some kind of famous people. I heard there were TV cameras there, too! All of the boys and girls earned the chance to help run the town for a day, and they sure dressed up and looked impressive for their jobs! Everyone says it was a great experience - maybe one day they will be real-life CEOs! They are definitely smart enough to make it happen.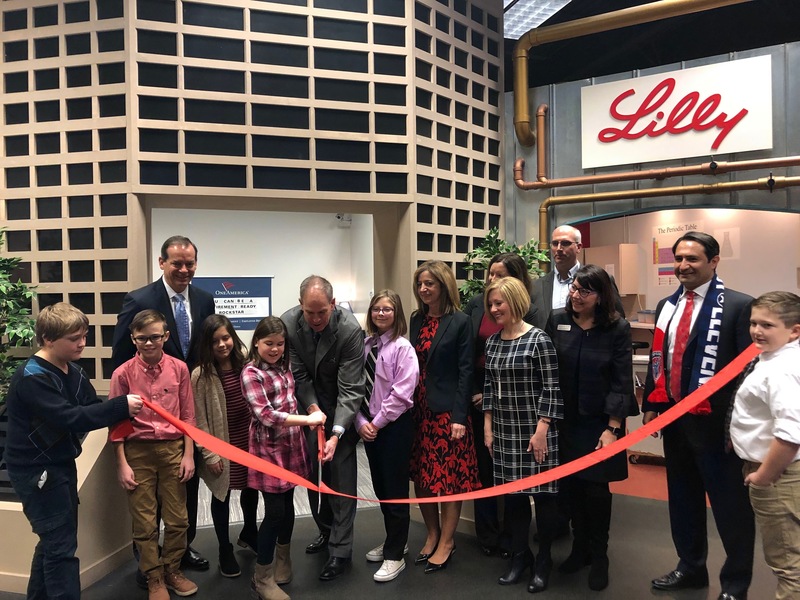 At lunch today we had some very important visitors. Several students who graduated from PHS in May came back to talk to our principals and the School Board. They talked about the things they are doing now, many of them in college. But what was really cool is they were asked to talk about how they were prepared for college or work, and what the school needs to do to help young adults be even more prepared for life after high school. I thought it was pretty neat that these leaders of our schools asked them to talk about things that could be better. It isn't always fun to hear that we aren't perfect. But it was a really good conversation and the "older people" were really listening carefully to what the "younger people" had to say.
I think these letters get longer every week! But since we are going on vacation today, I'm going to wrap it up until next year. Dear Family, I hope you enjoy a wonderful vacation too, spending time with people you enjoy, with hot chocolate and cookies and candy canes, with lots of fun games and laughter, and with LOTS. OF. READING. Because we all need to make time to read more great books!