Congratulations, Mrs. Johnson!
Sabrina Kapp
Friday, October 07, 2016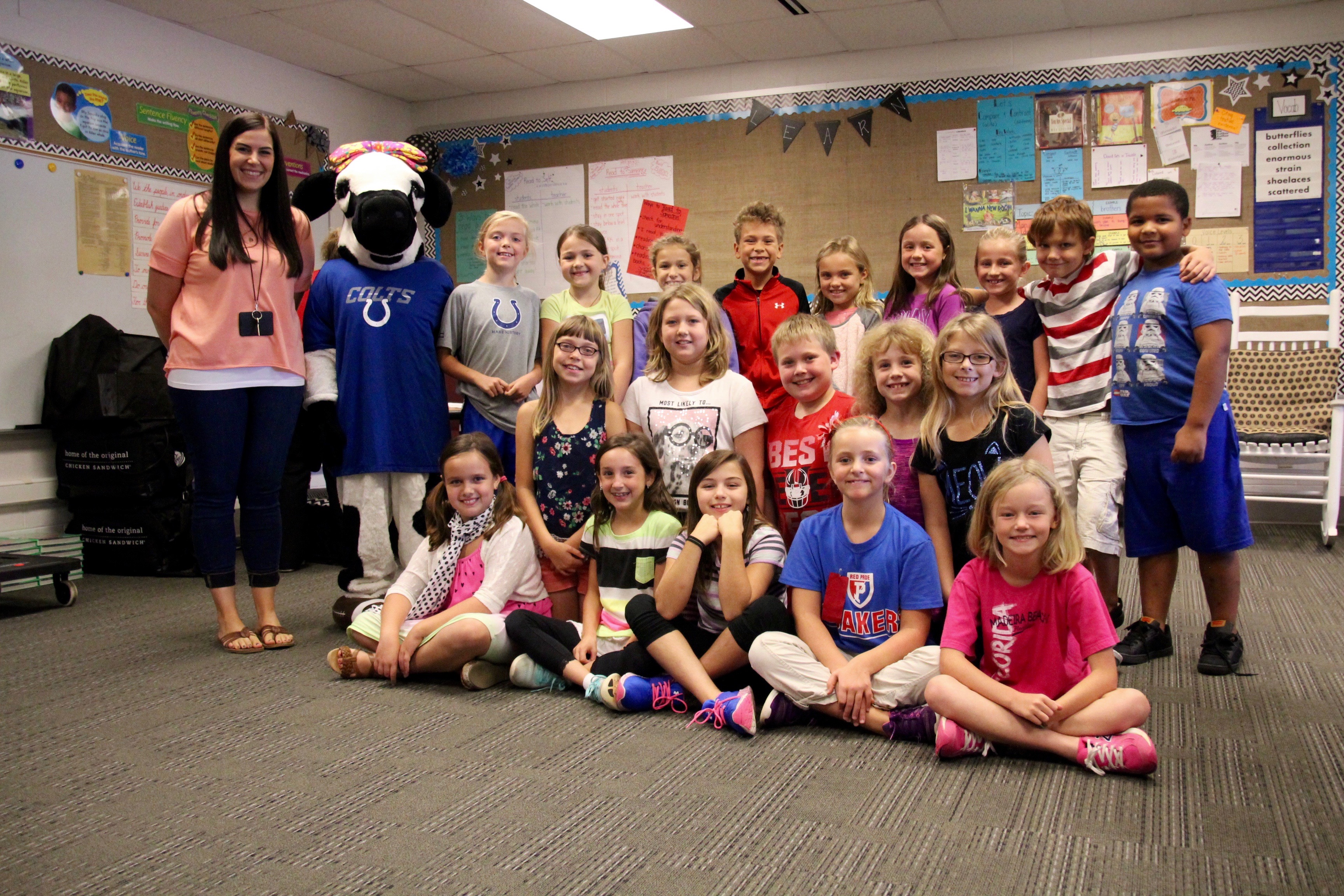 Students in Megan Johnson's 3rd grade class at Central Elementary enjoyed a VERY special lunch today! One of their classmates wrote an essay about how special their teacher is, and the Hendricks County ICON awarded the student AND Mrs. Johnson with a lunch catered by Chick-fil-A Plainfield. Thank you to the Icon and Chick-fil-A for honoring one of our teachers in this way! And yes, the Baby Cow joined them for lunch and the presentation, and she (she was wearing a bow) was quite the hit with the students!