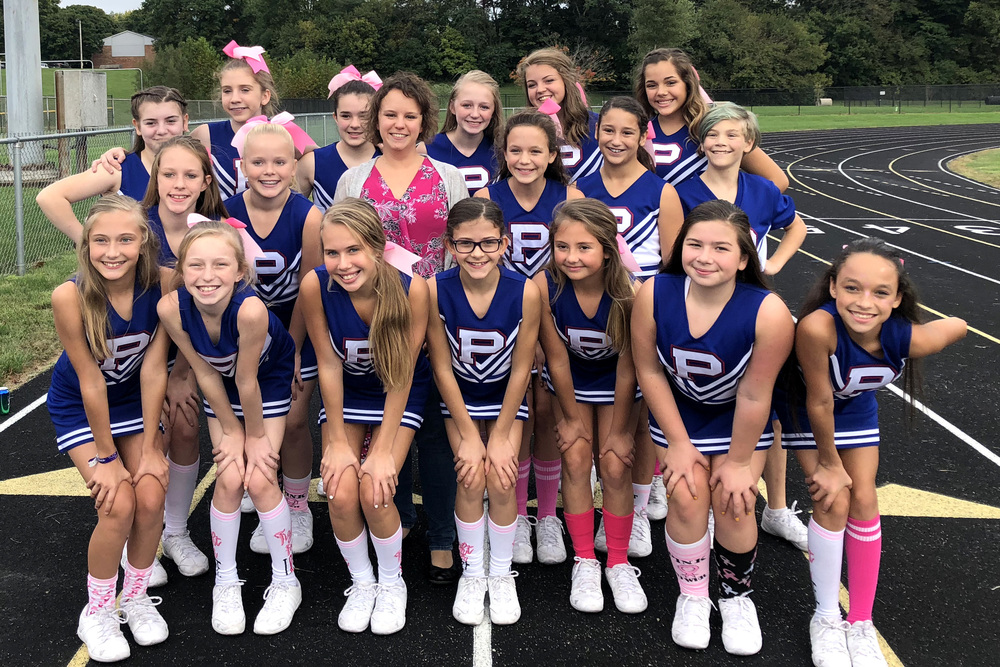 8th grade supports Making Strides against Breast Cancer
Sabrina Kapp
Friday, October 05, 2018
PCMS 8th grade students wore pink for their football game last night, and in turn, raised $247.92 for tomorrow's Making Strides against Breast Cancer walk in Avon. The Plainfield opponent, Clark Pleasant, joined in with their support, and many fans did as well.
Jenny Nelson, a 1999 Plainfield graduate, shared her story of battling breast cancer at the age of 27. Many of the facts that she shared were staggering and supported her encouragement for women of all ages to be diligent in their awareness and timely exams.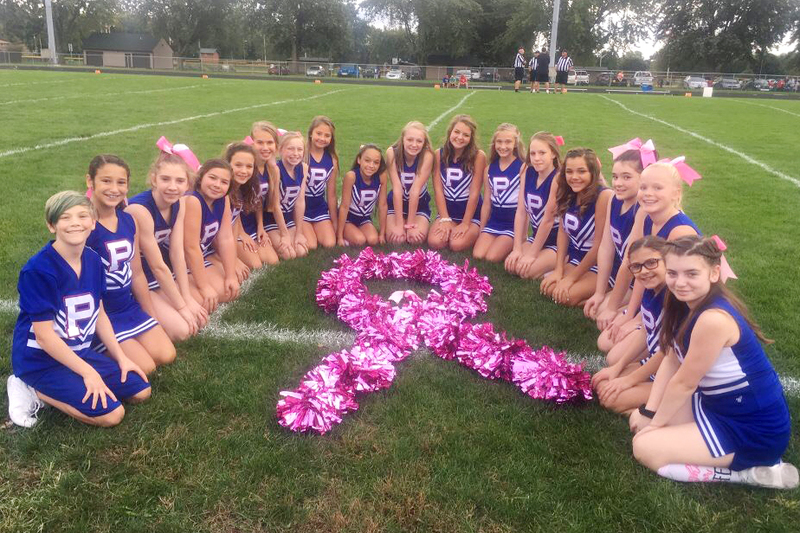 The football teams and cheerleaders want to thank everyone for their support.