In Plainfield, throughout the community as well as the schools, we talk a lot about being a Community of Values. Each month, we focus on a value* and then honor individuals who best exemplify the meaning of that value. December's value is Kindness, and while kindness happens daily in our schools, it has been abundant these last several weeks.
Starting earlier this fall, students recognized that some in our community don't have enough food, and they began studying ways to help. Several Plainfield schools held canned food drives and the baseball teams even went trick-or-treating for canned goods.
As a result of the community's generosity, both on Halloween and through other food drives, dozens of boxes of canned goods were collected for the St. Mark's Food Pantry.

Another source of food donations stems from leftover non-perishable items served in school cafeterias. We are grateful for the ability to offer free breakfast and lunch meals to students during these challenging times, but because of the many requirements in place with the USDA free meal program, there is also a tremendous amount of waste. Students and staff have recognized that waste, and now all elementary schools have implemented programs that collect non-perishable items and donate them to local food pantries.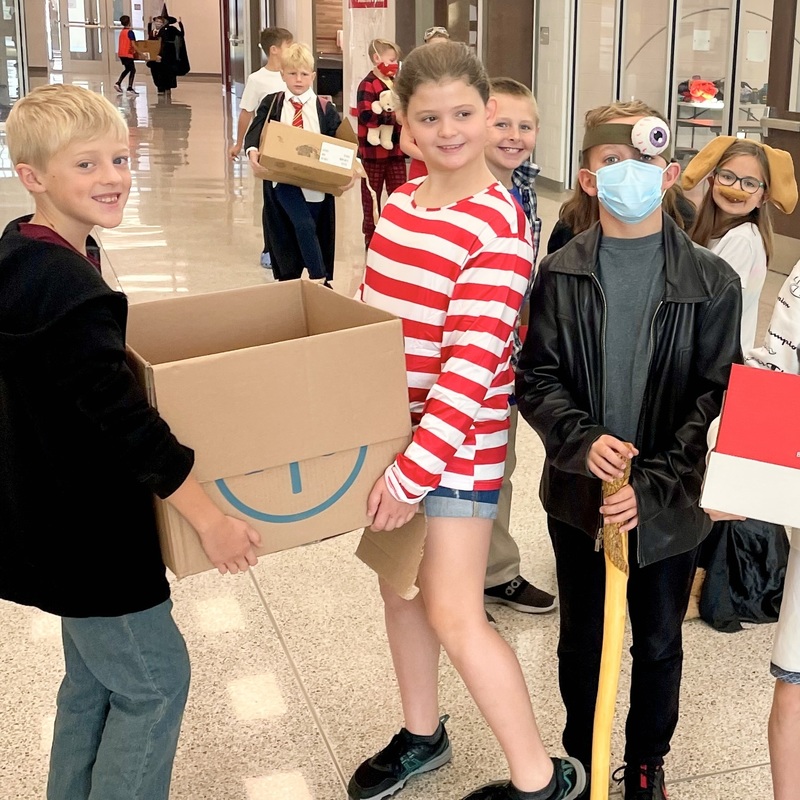 Prior to Thanksgiving, the school corporation's administrative office staff even got into the giving spirit, holding their own food drive to support local non-profit, GiftKindness.
Continuing what is now a 32-year tradition, students at Plainfield High School conducted their annual canned food drive this month. The drive is organized by the FCA and Key Club, and is a competition among first-period classes, with both bragging rights and pride being earned by the students and teachers who bring in the greatest number of items. Thanks to the friendly competition, 4,023 cans were collected and donated to St. Mark's Christian Support Center by our high school community. Great job, PHS!
As our classrooms turn quiet for this two-week holiday vacation, we are grateful for the kindnesses of students, staff and the community. To all Quakers: thank you!
The following graphic describes the values selected in the late '90s by community members. They are still observed today by both the Town of Plainfield and Plainfield Community Schools.