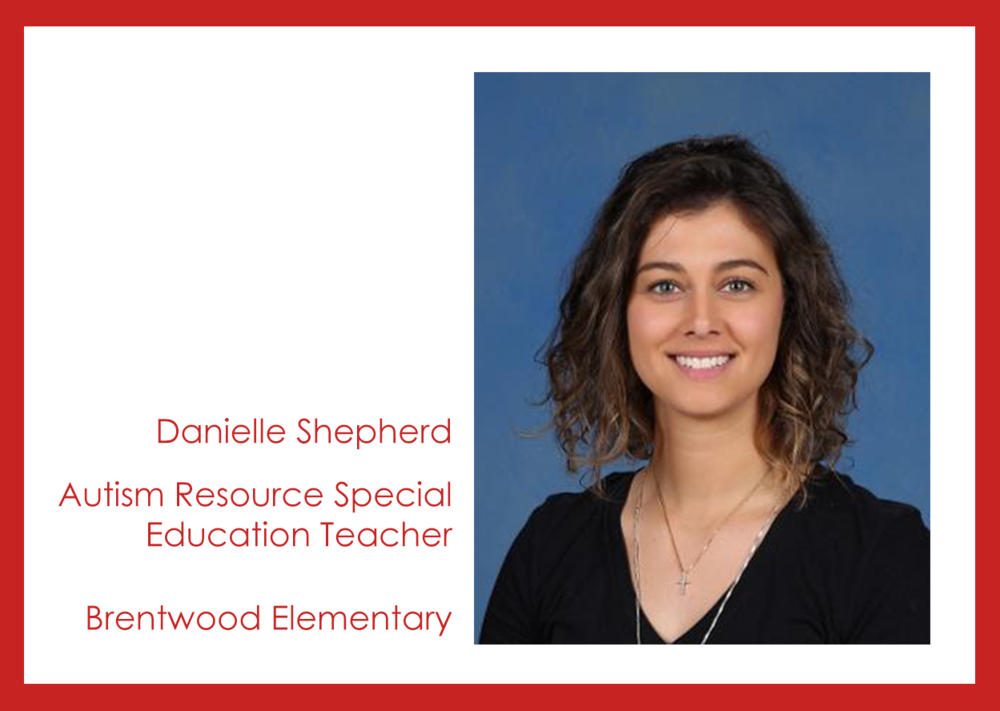 Get to know us: Danielle Shepherd!
Sabrina Kapp
Monday, April 30, 2018
Meet Danielle Shepherd, Autism Resource Special Education Teacher at Brentwood Elementary. During the seven years she's taught at Brentwood, Danielle has planned Autism Awareness Nights in the community and at family events like Pacers and Indians games.
Danielle enjoys sharing her knowledge of autism with staff, students and parents as she helps students learn to be successful in their lives. She loves getting the chance to watch her students achieve successes throughout their day, noting that such things might often go unnoticed.
Given some free time, you'd most likely find Danielle pursuing painting or craft projects.
Danielle believes that it truly does "take a village" of individuals with an awareness and understanding of Autism. She is helping to build that village right here in Plainfield.
About Brentwood Elementary
Current Enrollment: 447 students
Who: Students in grades K-5
When: Brentwood opened its doors in 1963, and has been through several additions and renovations since then.