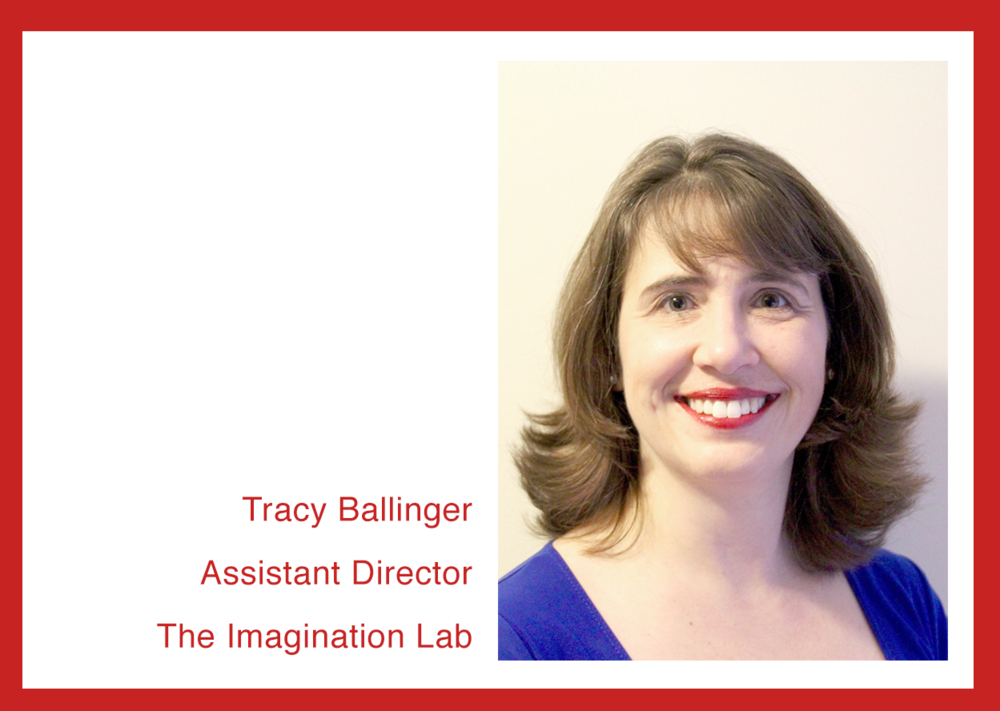 Get to Know Us: Tracy Ballinger!
Sabrina Kapp
Monday, April 16, 2018
Meet Tracy Ballinger, who many will remember from her years teaching Physics at Plainfield High School. Since July, she's been spending her time working closely with Mary Giesting as they prepare for the August opening of The Imagination Lab. In addition, Tracy works closely with The Quaker Imagineers, a group you'll learn more about soon!

After 13 years in the classroom, Tracy spent two years an an instructional coach, and is finishing her first year with The Imagination Lab. Of all the work she's done, she still loves collaborating with any and all PCSC employees to create something great for our students.


Given all the time in the world, you'd find her cooking or baking, or curled up with a good book. She added, "Our world has changed, but the need for positive connections between adults and kids is ever-present -- both to the benefit of kids and adults.
About The Imagination Lab
When: Opens to students in August
Who: All PCSC students in grades K-5
How often: Students will visit monthly
Want to learn more? Visit the website:
http://www.plainfield.k12.in.u...