Before COVID became a household word, classroom volunteers spent countless hours with students of all ages, sometimes offering the magic spark that transformed a struggling reader into a voracious reader. Sometimes a volunteer is the coach and cheerleader that helps a student master their math facts, or discover the connection between letters and words. Our volunteers wear many capes, and we can't wait to have them back with us when the time comes.
Last year, loyal volunteer John Martin passed away. John and his wife, Jane, have been long-time members of the Plainfield United Methodist Church, and at his death, the Martin family provided an option for those wishing to honor John's life: make a donation to the church's Missions Committee. In turn, the committee was asked to direct those donations to a local organization focused on serving Plainfield children.
As a nod to his volunteerism at both Brentwood and Van Buren elementary schools, the Missions Committee directed the donations be made to The Imagination Lab, which serves all elementary students in Plainfield.
Last week, Kindergarten students began using those gifts. Building upon the technology and materials already in use at The Imagination Lab, Director Tracy Ballinger was able to purchase Osmos to work with existing iPads. The theory behind Osmo is that children learn better when they are using their hands and senses as part of the process.
At its most basic level, and what was happening last week, is that Osmo coaxes kindergarten students through the first steps of learning to code. With a clip-on camera and base, Osmo works with mobile devices to introduce countless lessons to students. With math, puzzles, spelling, drawing, coding and even business lessons, the possibilities are robust, and children think they are playing a game when they are also learning important skills.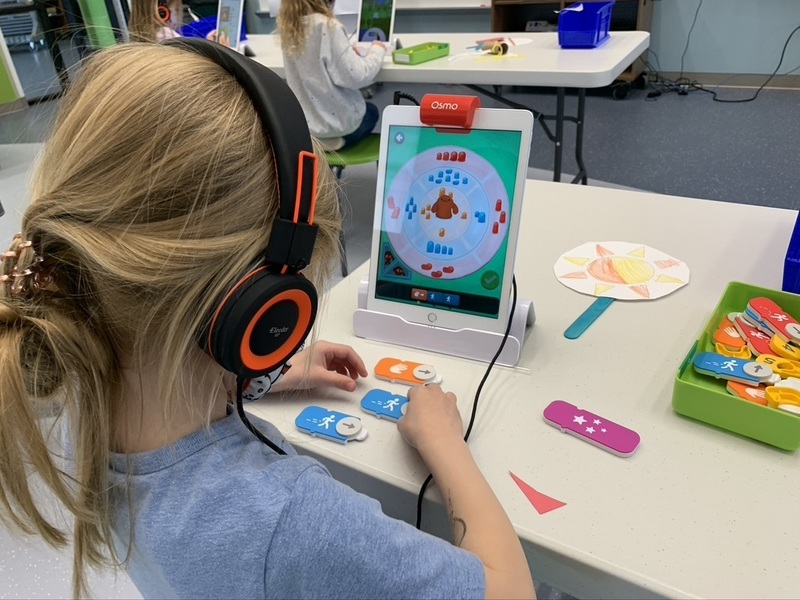 "At The Imagination Lab, our goal is that students find themselves learning without realizing it, because they are having so much fun," explained Ballinger. "Osmos help them do that organically, in a way where they are learning skills for their future, but they see it as just having fun."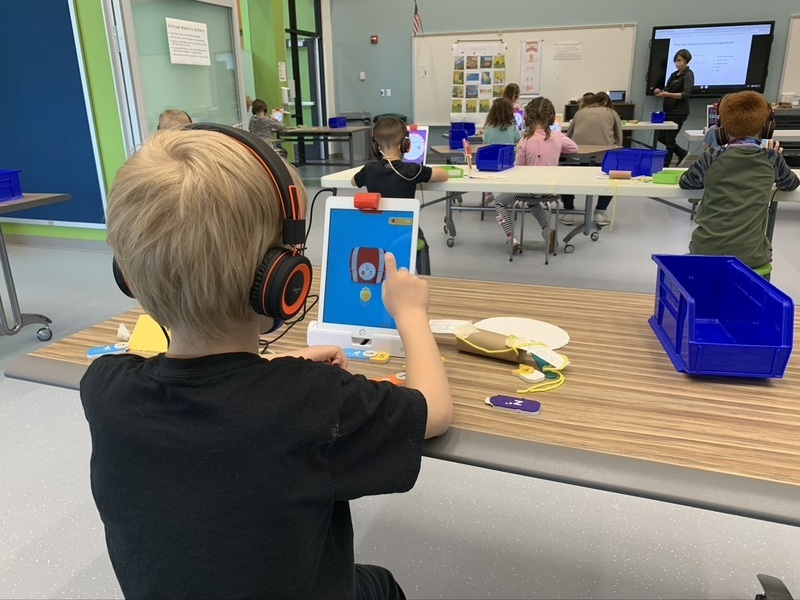 We'd like to extend our heartfelt condolences and gratitude to the Martin family. While we know our Brentwood and Van Buren students miss his visits, the generous contributions of his family and friends will serve our students for years to come.