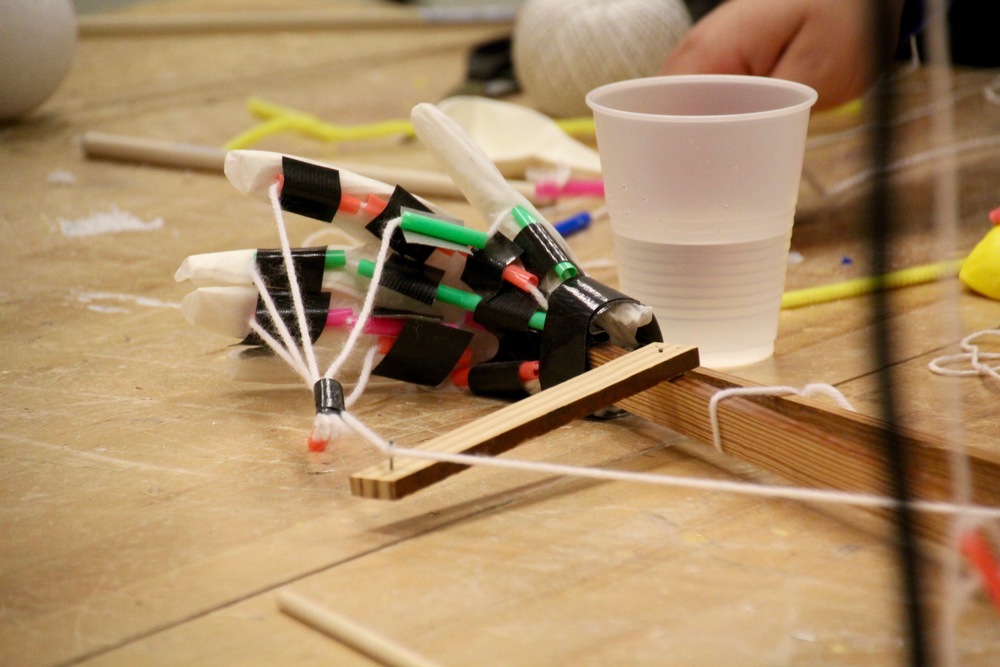 PHS students design prosthetic arm
Sabrina Kapp
Monday, March 05, 2018
In AJ McAdams' Medical Interventions class, students (most of whom are seniors) have been following the plight of a fictional family, studying the medical issues that one family might face in the course of a year. When the fictional teenage son developed osteosarcoma in his upper arm, students began researching treatment options.
After researching the possibilities, students realized amputation of the patient's arm was the best overall approach to his long-term health. And while the concept of high school students being so knowledgeable about such matters is impressive, their next step might be even more so.
After more research, students made their decision: they designed, and are now building, a prosthetic arm. Each team began building an arm that could reach out and grasp a cup of water, then bring it back in the motion of taking a drink, all while using everyday items like tongue depressors, plastic straws, balloons, duct tape, dowel rods, pipe cleaners and more.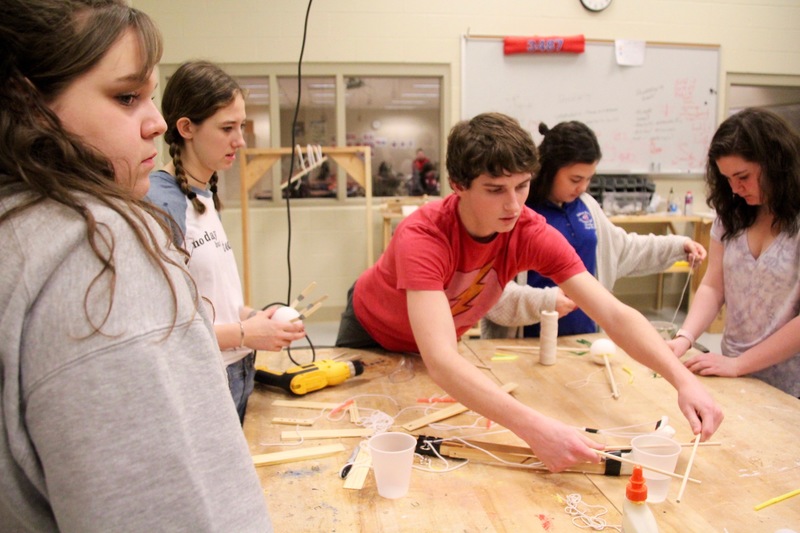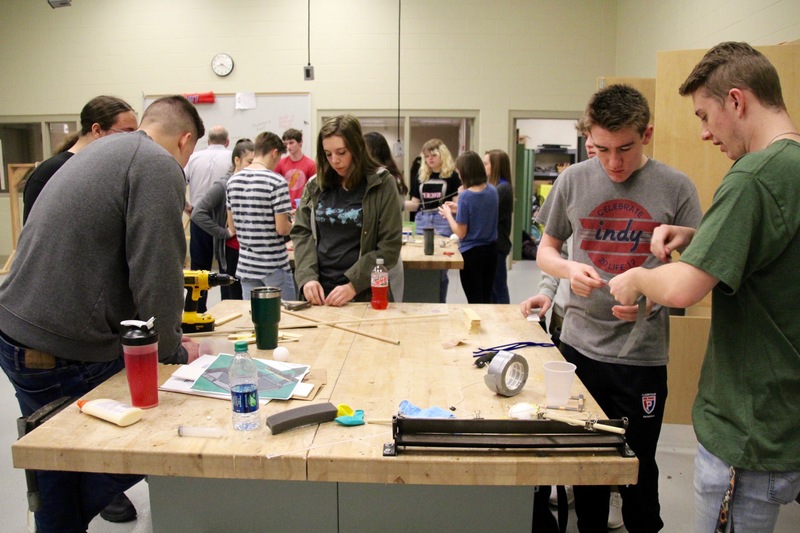 Mirroring the work that happens in medical device laboratories, students then visited the PHS fabrication lab, used primarily by engineering students, to take advantage of its tools and equipment as they move from design to implementation. While the pipe cleaners and duct tape might be misleading, they represent functional equivalents of the human body.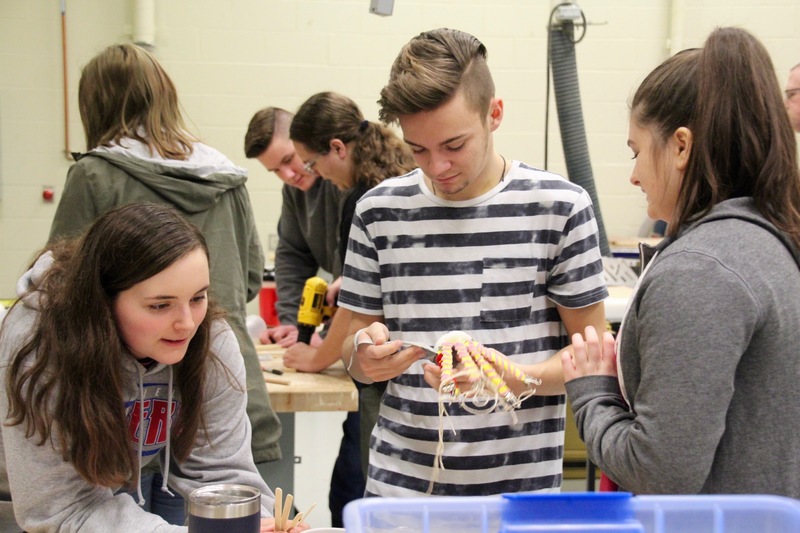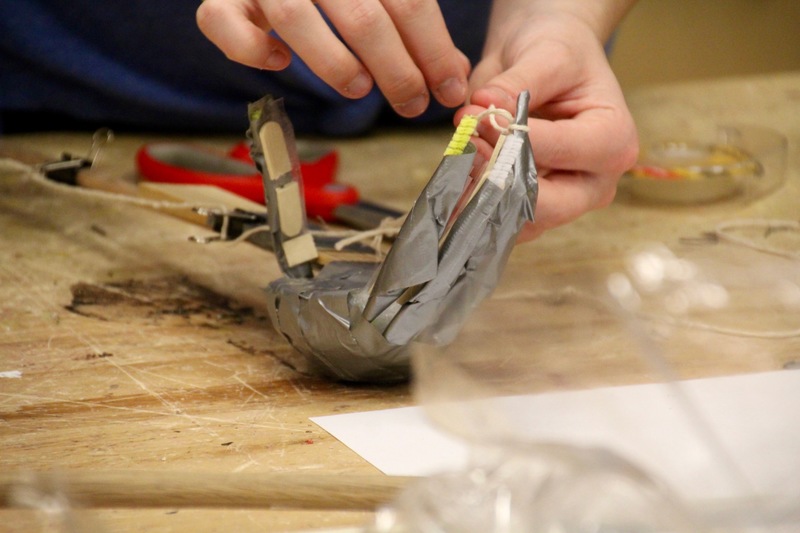 Many of these students will go on to pursue a medical career of some fashion - including the traditional medical or nursing school. But more and more, students are choosing to go into research or highly specific areas that bring together medicine and technology. This example, combining traditional learning with research, brainstorming, teamwork and collaboration, independent thinking, engineering and construction, is quite different than what many of today's parents experienced in high school. But it is right in line with the way this generation learns, and how they will lead.
PHS students understand that there are many paths to the right answer, or in this case, the best outcome for their patient. The prosthetic arms each looked very different, and functioned in different ways. The important factor, though? They met the challenge of allowing their patient the autonomy of getting a simple drink of water for himself.