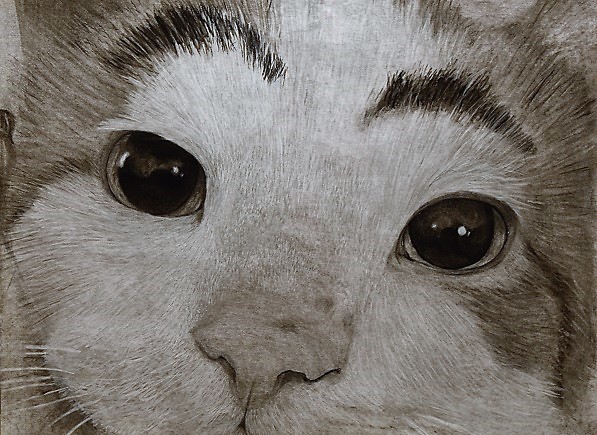 PHS Artists Earn Top Honors
Sabrina Kapp
Tuesday, November 21, 2017
Cover photo: Emma Cooper's pencil drawing, "Eyebrow Cat," represents nearly a semester's worth of work.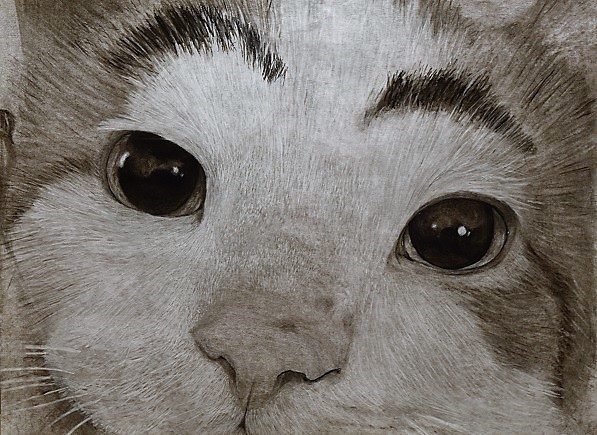 Three PHS students were honored earlier this month at the opening gala of "Make An Impression," a high school art show being hosted throughout November by the Plainfield-Guilford Township Public Library.
With students from eight public and private Hendricks County high schools, the talent was rich and the competition steep. Artists from the Herron School of Art and Ivy Tech juried the applicants for acceptance into the show, and a panel of nine judges decided on the final awards.
With 47 students entered in the competition, three PHS students earned top honors in their categories. In 2D Design, Emma Cooper, a senior, earned 1st place for her charcoal drawing, while junior Bliss Hardin earned a 2nd place for her oil portrait. Bliss also was awarded Honorable Mention for a chalk pastel.
In Photography, senior Grace Miller brought home the top prize for her photograph titled "Les Chevaux," as well as an Honorable Mention for "Camouflage."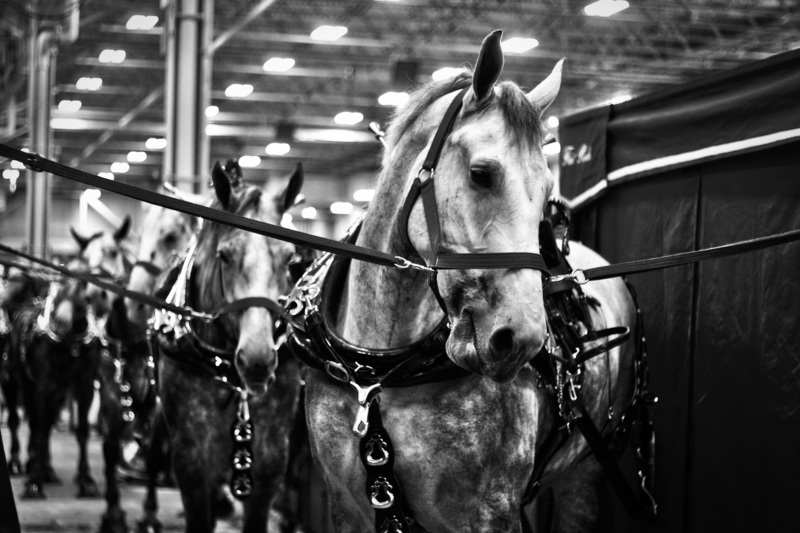 As seniors, Emma and Grace have pretty clear plans for their futures, and both include art. Emma plans to attend the Rhode Island Institute of Design or the School of the Art Institute of Chicago. Her career goal is to write and illustrate her own works. Grace will head north to study Elementary Education at Purdue, and hopes to continue taking photography courses. She's already launched a business, though, taking senior pictures for many of her classmates. That's a job she hopes to continue.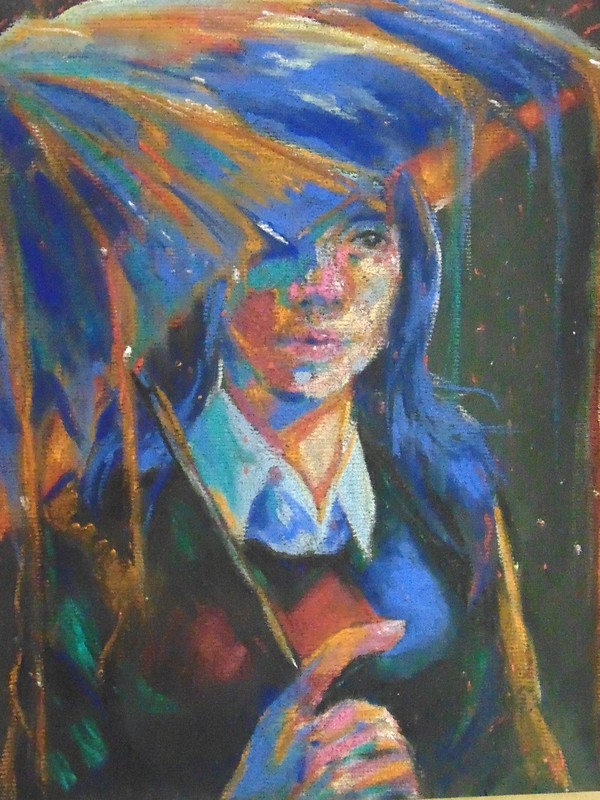 When asked if they would recommend PHS art classes to their friends who think art is for people who already have talent, Grace had this to say: "You grow the most when you stop comparing yourself to others. Focus on what you need to do to improve your skills. If you put your best effort into what you are creating, you will be happy with the outcome. The art teachers that I have had at PHS have been great and have helped me grow as an artist." Emma added, "Art is less of a talent, more of a collection of hard practice. Anyone can draw if they invest enough time. If you enjoy art, just do it! No one will laugh, or judge. Besides, no one takes a class already knowing their stuff. People take classes to learn! If it's okay to take Anatomy without knowing a thing about it beforehand, it's more than alright to take an art class without having a clear idea of how to make art beforehand too."
These awards represent just another aspect of the incredibly talented students who walk the halls of Plainfield schools every day. Academics, robotics, athletics, the fine and performing arts, publications and service and honor clubs, there are so many great stories to share.