Plainfield Red Pride Marching Band: State-Bound!
Sabrina Kapp
Thursday, November 02, 2017
Did you know? Your PHS Red Pride Marching Band will perform on Saturday at Lucas Oil Stadium as they compete for a state championship! As a member of Class B, PHS is one of ten bands to earn a spot at this level, representing 56 Indiana bands who began this quest in their category.
This year's band includes 151 performing members plus 22 students who assist with props. In addition, 11 PCMS band students are getting a taste of the action, as they are stepping up to assist with props and set-up during the competition season.
The Plainfield band program began a transformation of sorts, back in the 1980's when marching shows took on a much greater level of complexity. Since then, the Red Pride Marching Band has participated in the state finals 16 times, most recently in 2014 when they placed 7th. Its highest ranking, earned on several occasions, was 5th place.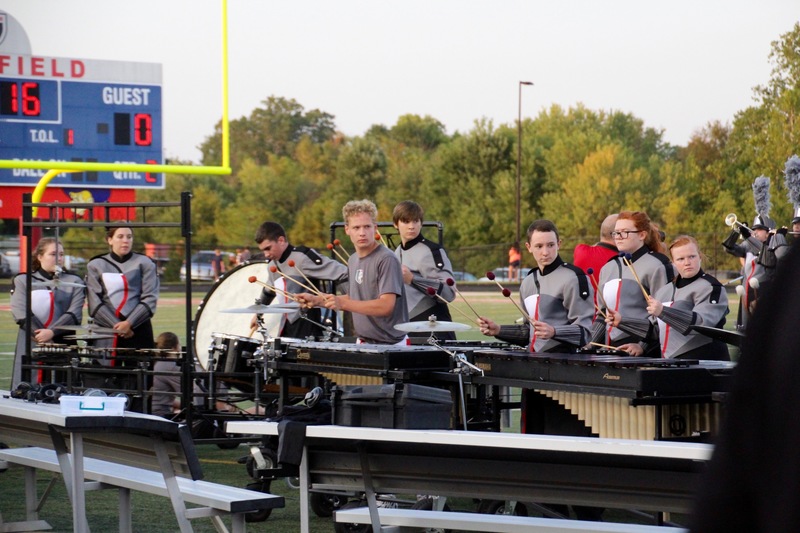 In order to compete at this level, the commitment is serious. Students begin practicing for the next season the first day of summer break. For two weeks, they take part in a mini-camp, with rehearsals taking about 15 hours each of those two weeks. A few weeks later, they spend a more intense two weeks together, putting in 45-hour weeks at that point.

Once school is back in session, the band rehearses five days a week for about 17 hours each week, not including most Saturdays when they are competing all around the state. Their longest competition day this year started at 6:00 a.m., and ended when the buses rolled back into PHS at 1:00 a.m.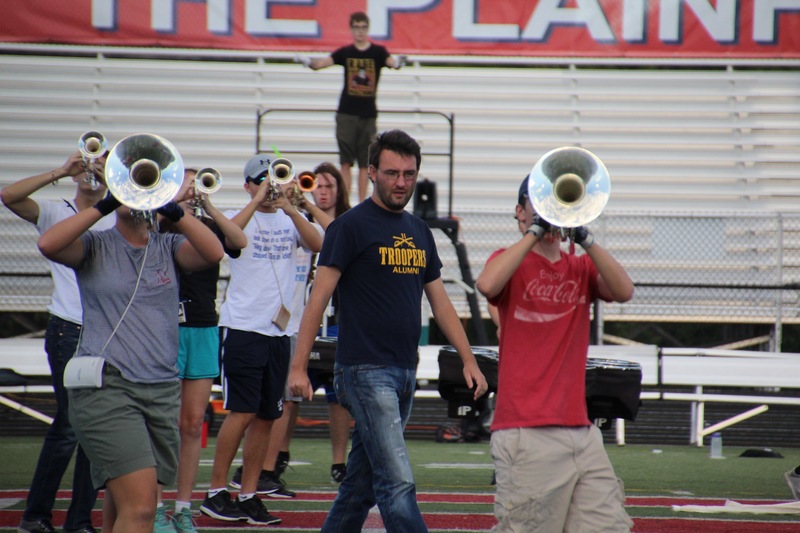 Like many athletic events, band competitions ignore the weather, and Mother Nature has tested them this year with heat, cold, humidity, and pouring rain. At one event, the clouds let loose halfway through their performance, yet they still claimed a 1st place finish!
None of the band's success comes without tremendous support from parents, who volunteer nearly as many hours as the students practice. From building props, providing food and hydration, loading (and unloading) the band's custom-designed semi-trailers and trucks, maintaining uniforms, handling first aid, and many more tasks, the parents are a vital part of any band's success.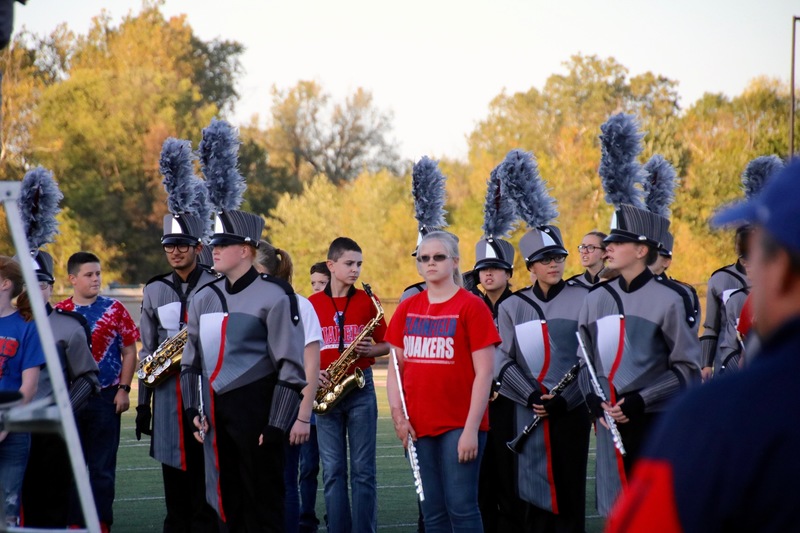 While Mr. Carpenter is the name most often recognized as as the director of the Red Pride Marching Band, he has an impressive supportive cast. Sixteen staff provide support to the band, percussion and color guard, yet most of their stipends come from funds raised by the Band Boosters.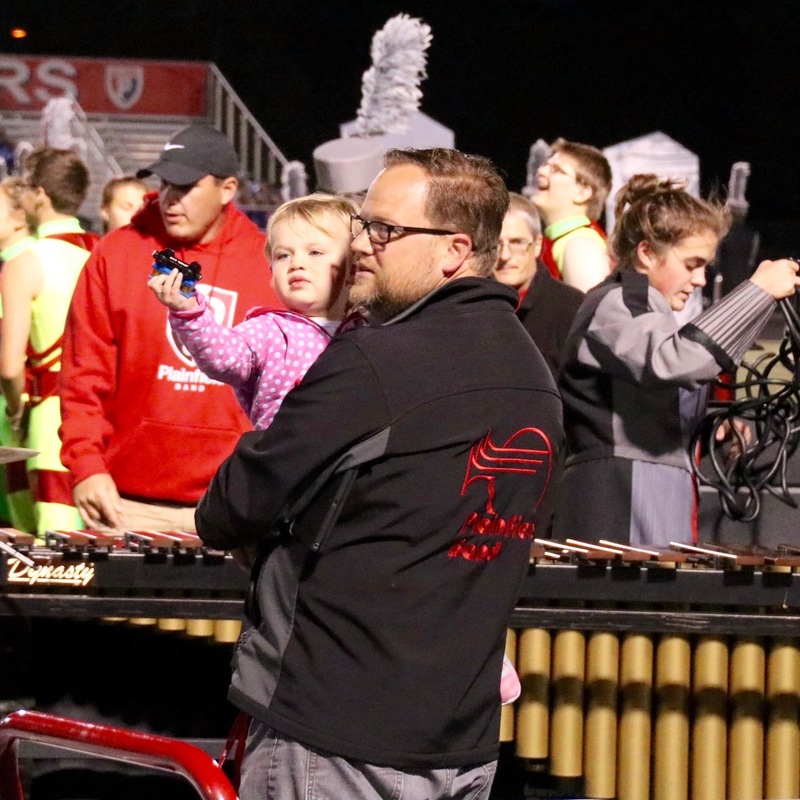 When asked, Mr. Carpenter had this to say, "This band has worked harder than most of the groups of students I have taught in my career. I believe they are working harder because they see the value in what they are doing. They see that if they work hard for excellence, this band and the show this year can give them an incredible experience that will stay with them for the rest of their lives."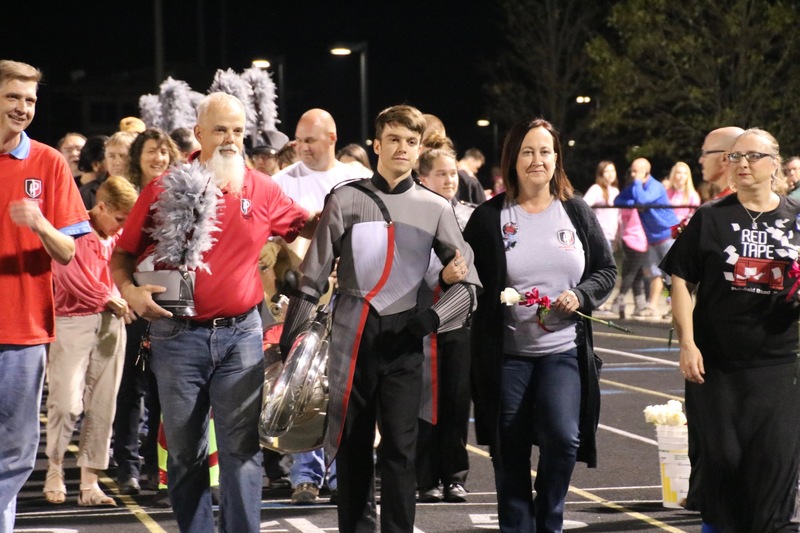 He added, "On a personal note, I am extremely proud of this group of students. When I consider the kind of commitment they make to band, it reaffirms to me that I teach many of the best kids at PHS."
As first place finishers at the Decatur Central Contest of Champions, the Lawrence Central Invitational and the Center Grove Cavalcade of Champions, the band set the bar high for their post-season run. It's clear they know how to work hard to reach those goals, and we all stand behind them as they prepare to take the field on Saturday.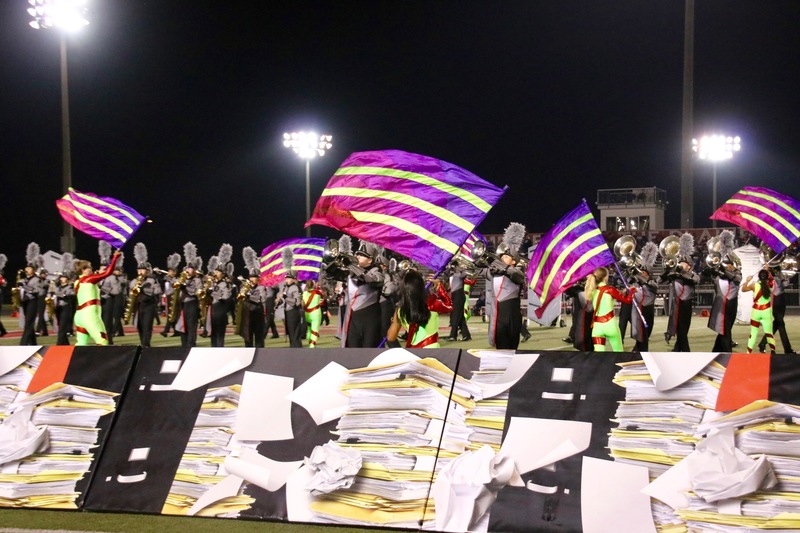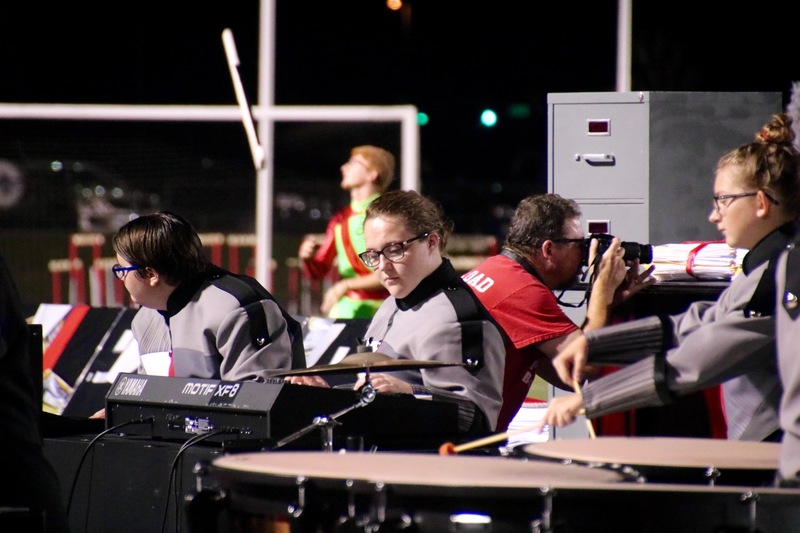 Good Luck, PHS Red Pride Marching Band!