Fire Week a popular event with students
Sabrina Kapp
Wednesday, October 25, 2017
Thanks to the @PlainfieldFireTerritory for spending time this week with elementary students in Plainfield, as a part of their fire safety program.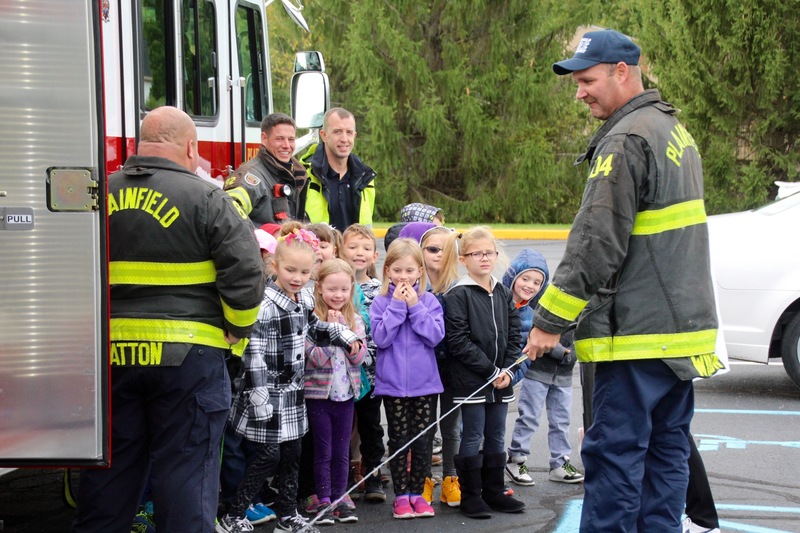 At Brentwood yesterday, they met with Kindergarten students. While there were a lot of giggles while they explored the massive (on a kindergarten student's scale!) fire truck, the topics were slightly more serious in the classroom.
The familiar "Stop, Drop & Roll" has been upgraded to "Stop, Drop, Cover Your Face, & Roll," and students practiced the routine until they could do it on their own, without reminders from PFT's Wayne Long. They also talked about smoke alarms, and they might be reminding their parents that this weekend is the ideal time to change the batteries in their smoke alarms at home. Because, of course, we observe a time change this weekend.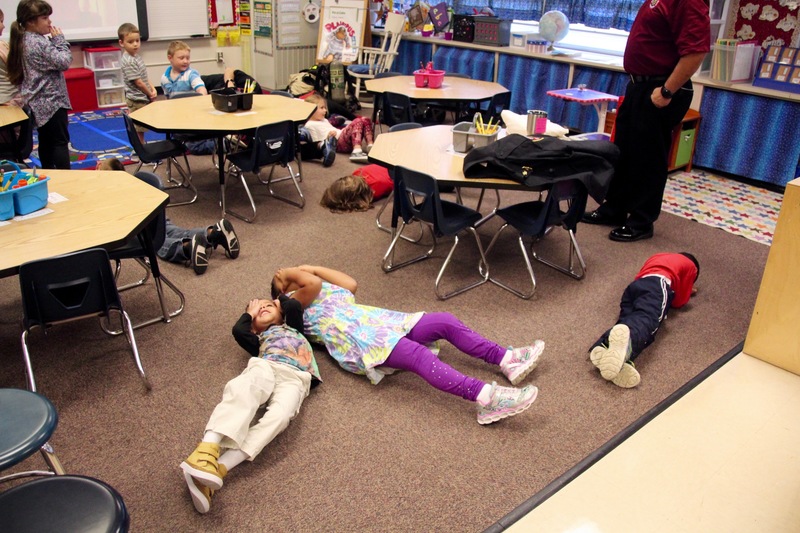 The other classroom section focused on how to call 911 to report an emergency. Personnel from the Hendricks County 911 Communications Center talked about what constitutes an emergency, how it's very important to speak up when on the phone, and never to hang up until the adult says it's okay to end the call.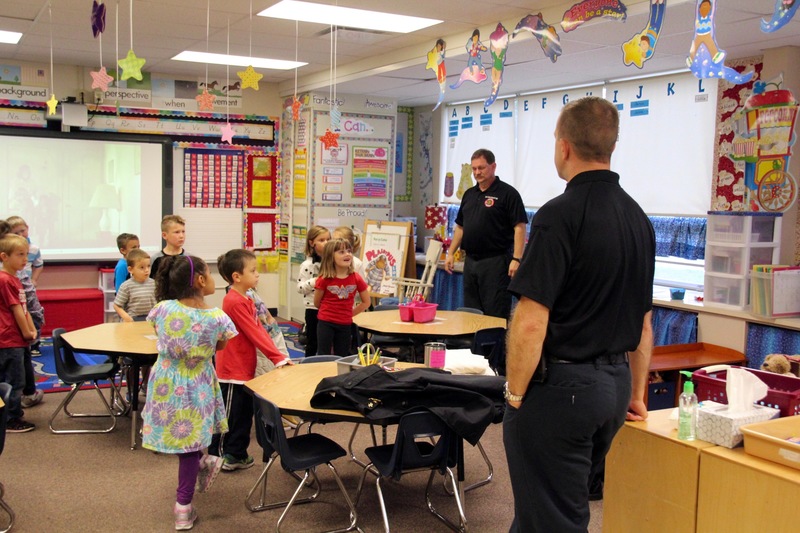 Key takeaways from the adults' perspective? Most of us know what it means when we say "hang up." Young children don't, because they've never used, and probably haven't seen, a traditional landline phone. You don't "hang up" a cell phone!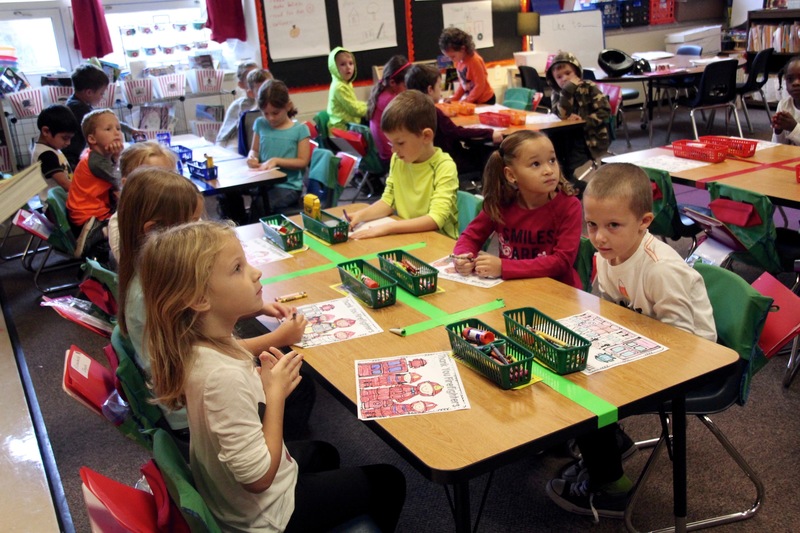 The other, extremely important note: many children don't know their street name. In at least one class of kindergarten students, most could share their house number, but only a very few knew what street they live on.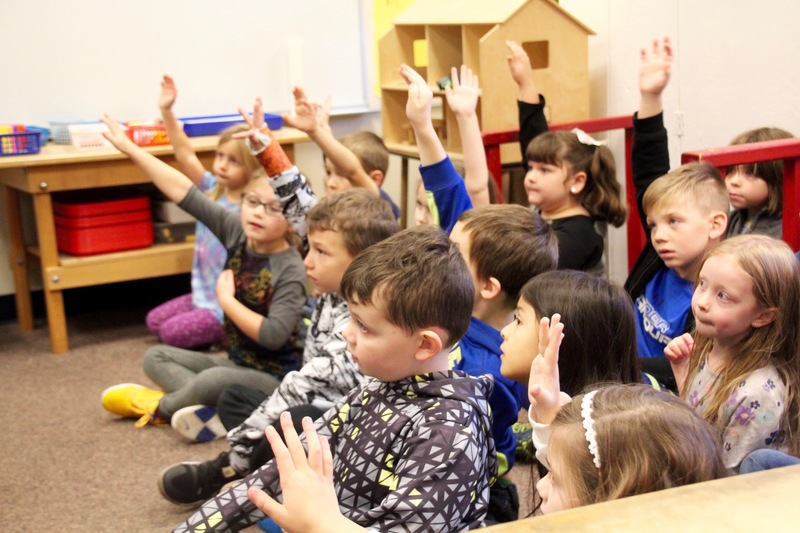 Fire safety is an important topic for every age, and we are fortunate to have such a great relationship with our local department. Their ability to make learning about fire safety fun, while memorable, is appreciated by teachers and parents alike.