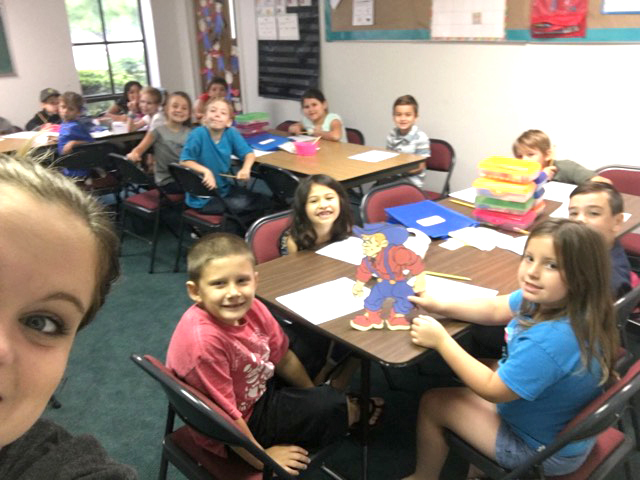 #QuakerFaces lend a hand to #Harvey's students
Sabrina Kapp
Tuesday, October 10, 2017
It's a gray and rainy Tuesday. Hoosiers have read about, donated to and even traveled to help the recovery of Hurricanes Harvey, Irma, Maria and Nate. We worry about the forest fires that rage out of control in the western U.S. We are still shaken from the tragedy in Las Vegas, and the continued challenges here in our own communities - addictions, poverty, hate and distrust.
But through the gray, through the despair and what many have coined "disaster fatigue," we need to remember that we are surrounded by happy stories, by those who have overcome immense challenges, and by hope.
Which leads me to the photo above. Mrs. Powell and her 2nd grade class were the recipients of a Van Buren donation drive shortly after Hurricane Harvey flooded their school. In their Texas school district of Little Cypress - Mauriceville, only two of the seven schools are habitable today, and yet students are in class.
Organized by Special Education Instructional Assistant Colbey Jones and with the support of the entire school, Mrs. Powell's class was matched with Van Buren, and the supplies began pouring in. And soon they were on their way to Texas, where as you can see, they are helping students, and Mrs. Powell, find their "new" normal.
When asked "what do you still need," Mrs. Powell said "we're good - donations continue to arrive." Their school won't reopen until next fall, but their optimism, determination and hope will help them persevere. An important lesson for all of us. #QuakerFaces