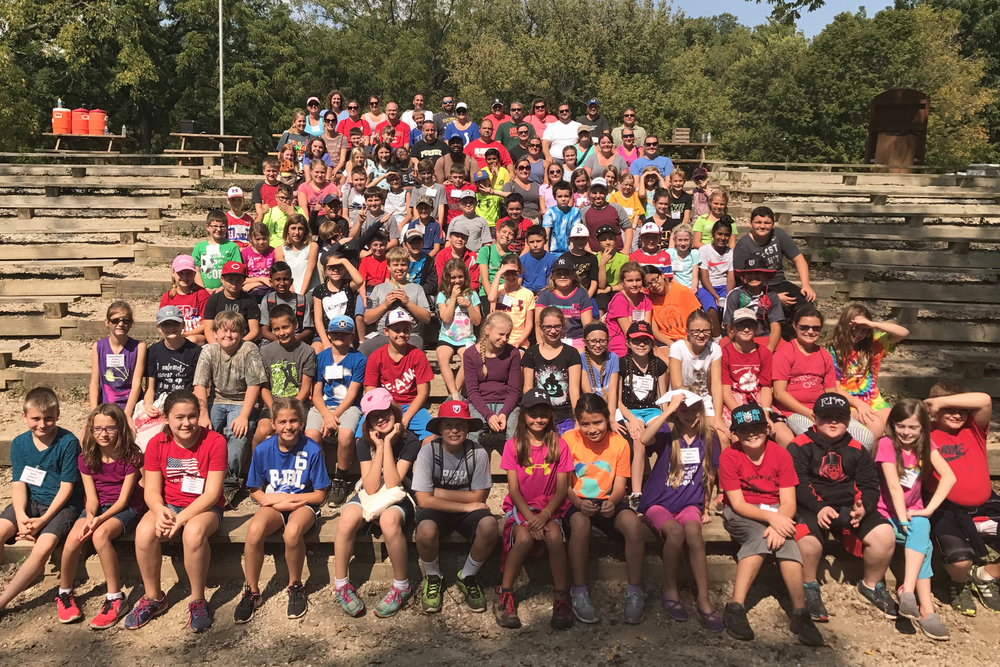 Van Buren 5th Graders Go Camping at Flat Rock
Sabrina Kapp
Tuesday, September 26, 2017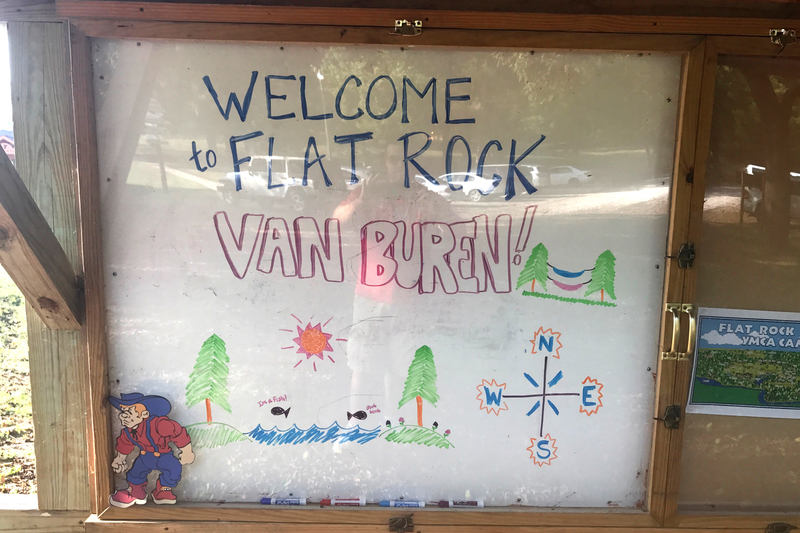 The YMCA Camp in St. Paul, Indiana, better known as Flat Rock, recently hosted 90 Van Buren fifth graders, along with their teachers and chaperones. This overnight trip, similar for fifth grade students at all Plainfield elementary schools, included fun, team-building, independence, science and history, crafts, fresh air and plenty of exercise.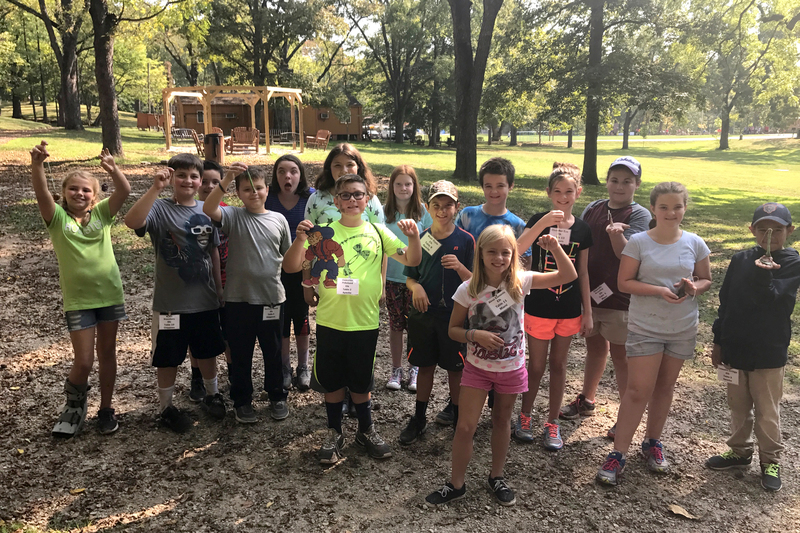 One station taught students about the southernmost fen (a type of wetland) in the United States. Companies like Eli Lilly and Estee Lauder own and use fens for their pharmaceutical and cosmetic lines. Be sure to ask the students about their fen masks - or their glowing skin!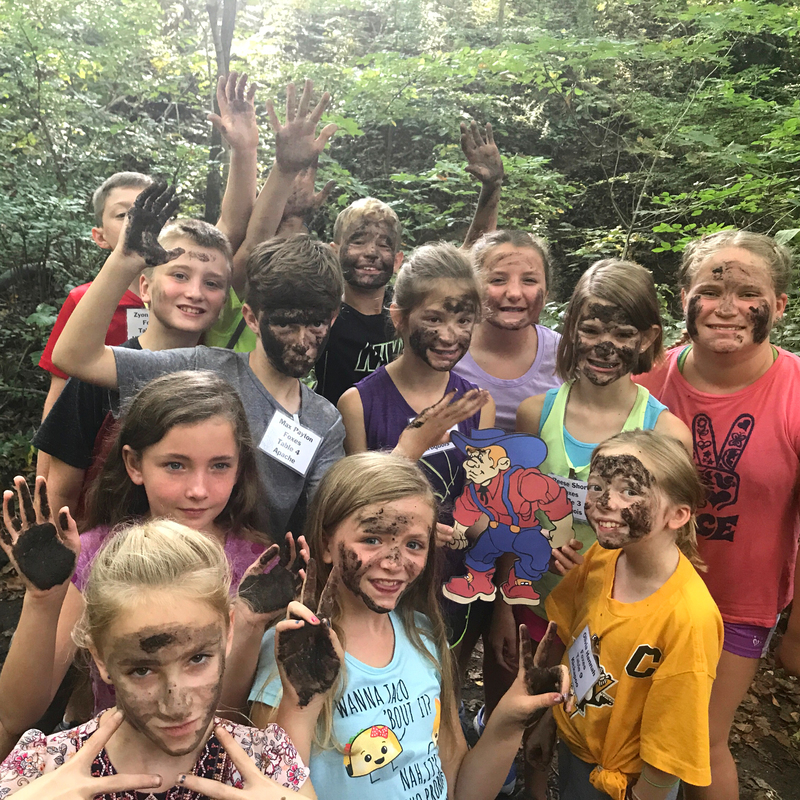 When polled, students listed candle making, pond/river ecology and Native American games as their favorite lessons. Gaga Ball, from school to school, is everyone's favorite camp game (think dodgeball in a fairly small, enclosed space). And several students loved getting to hold, or touch, a snake.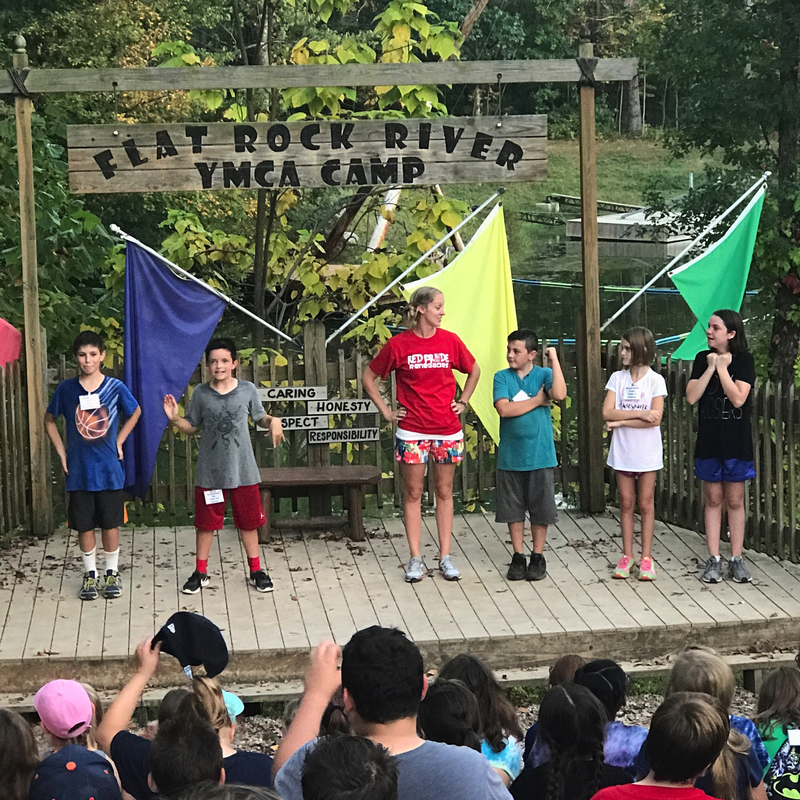 In the evening, camp leaders took the students on a hike so they could listen to the sounds of nature in the darkness. After that, they enjoyed camp songs and s'mores around the campfire.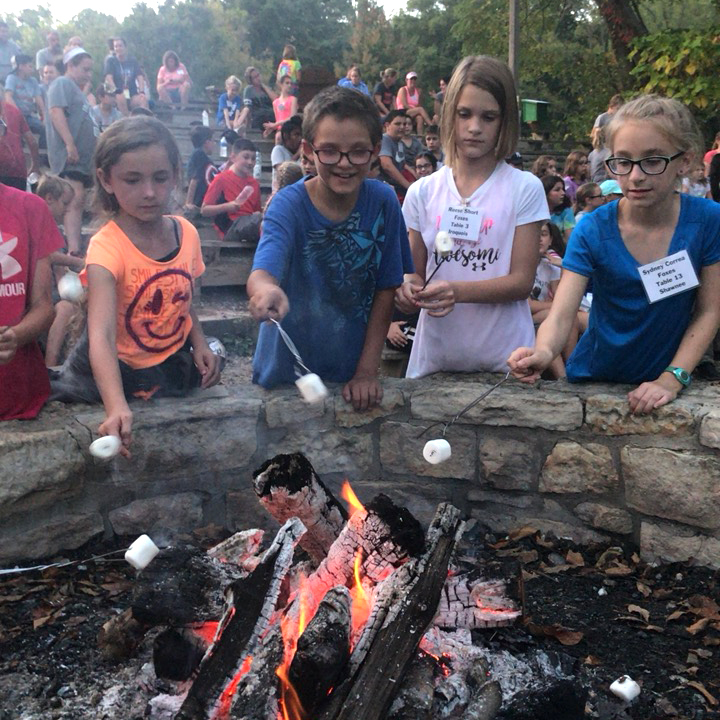 While at camp, students enjoyed two lunches, dinner and breakfast. Those meals, along with the costs of staying at Flat Rock and using all their facilities, were paid for from the proceeds of last Spring's Walkathon. So along with everyone who worked to put on such a successful event, we say again, thank you!