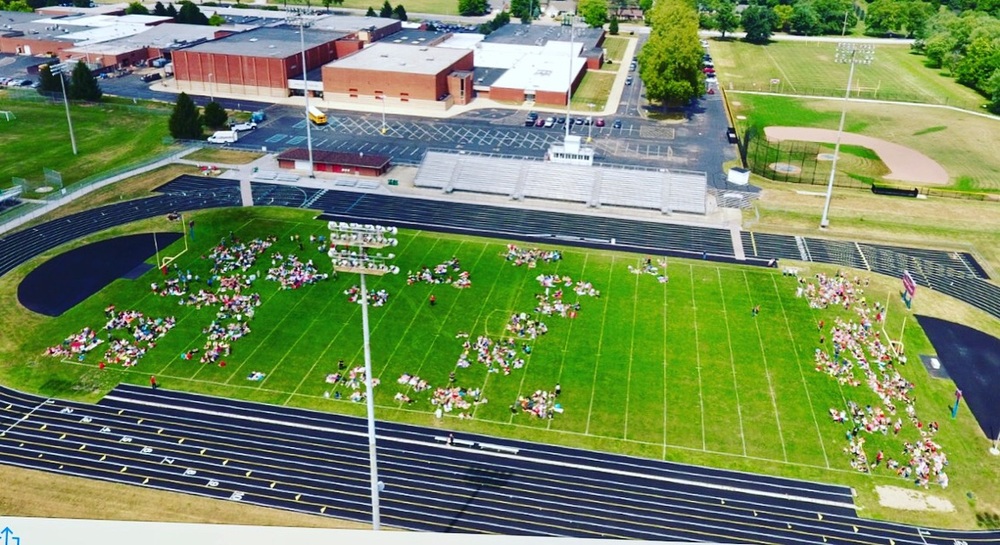 Experiencing the Eclipse
Sabrina Kapp
Thursday, August 24, 2017
The weather and eclipse path may not have combined for a perfect solar eclipse experience in Plainfield this week, but the lessons learned are likely to remain with students, especially since we only have to wait seven years for the next eclipse!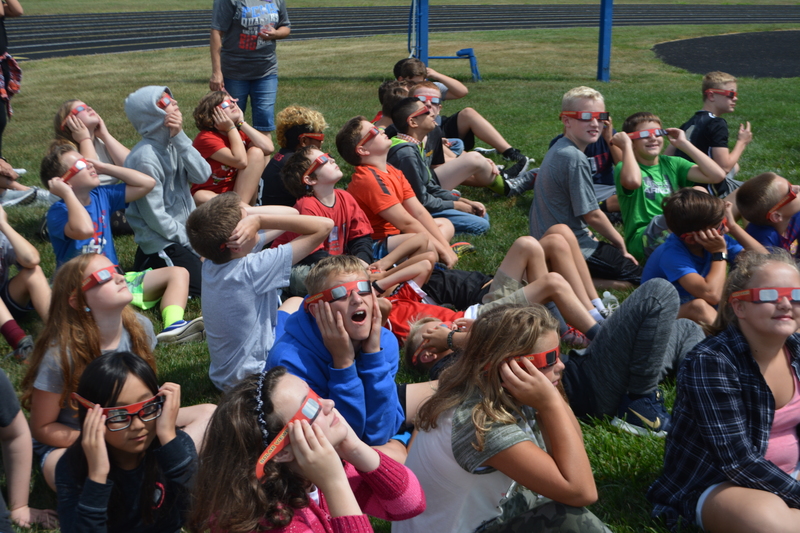 PCMS students spent some time on the football field, with plenty of supervision and the appropriate and approved protective glasses. Thanks to the PTO, students even were provided a snack and water for their outdoor learning time.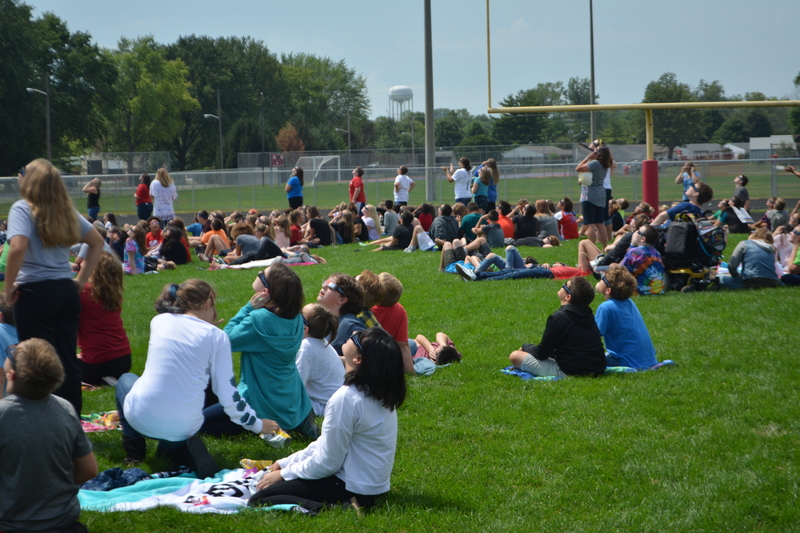 PCMS staff, including the cafeteria team, got in on the fun with t-shirts created (or purchased) specifically for the occasion!
Elementary students spent much of their day engaged in regular learning activities that incorporated the eclipse theme. And thanks to NASA and many other networks covering the event, students were able to watch the eclipse as it moved across the United States.