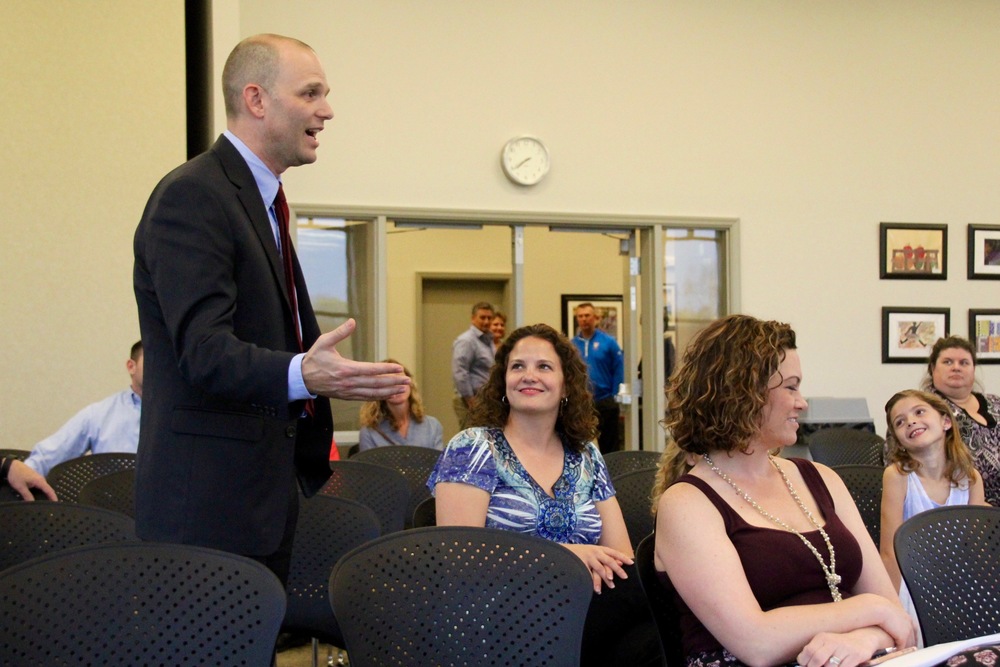 Welcome, Mr. Moore!
Sabrina Kapp
Thursday, April 13, 2017
At its meeting this evening, the Board of School Trustees approved the hiring of Ben Moore to join Plainfield High School next year as an assistant principal.
Moore has been the Northridge Middle School (Crawfordsville) Principal since 2014, and was the assistant principal there for two years prior.
The Hanover and Butler graduate will move into the role currently held by Michael Menser, who will move to the Plainfield Opportunity Academy upon the retirement of Chuck Schwanekamp.
"Ben brings a skill set, a wealth of experience and a philosophy for student learning that is an excellent fit for the Plainfield community and Plainfield High School," stated Superintendent Scott Olinger. "He is going to be a great addition to an already strong leadership team at the high school," he added. "We are well positioned for the future."
When asked what attracted him to Plainfield, Moore explained, "My career and journey in education have provided many unique opportunities to work with great students and teachers. Joining the Plainfield Schools family is, for me and my family, the ultimate destination. I am incredibly excited to be a part of a community that goes above and beyond to support and challenge students to be their best."