"One Book, One School" ends with a big surprise!
Mrs. Donovan
Monday, March 20, 2017
Clarks Creek is in the midst of this year's One School, One Book (OSOB) project. This project, in its second year at CC, involves every FAMILY receiving a copy of a given book (thank you PTO!). Our hope is that each family will spend time together reading one chapter per night. This not only boosts reading at home, but also gives us some common ground to talk to students about this singular book we are ALL reading. We bring in other activities, and do trivia questions every day.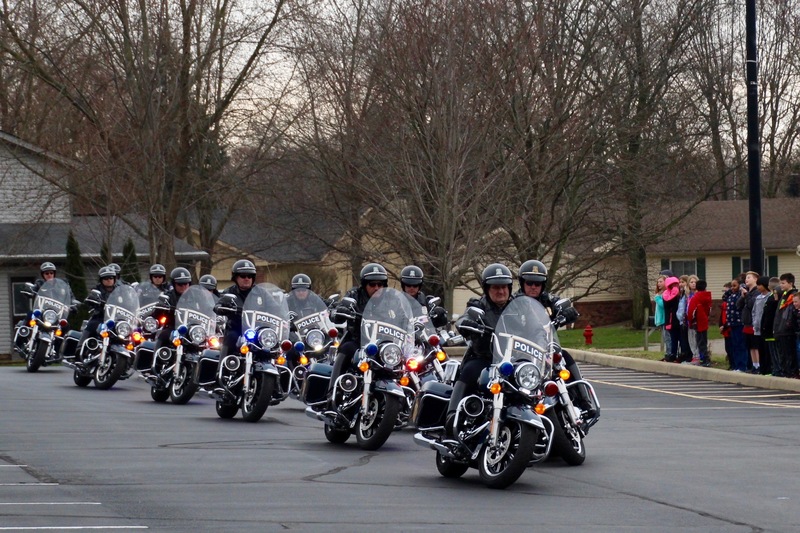 In addition to the smaller projects we have to tie into the book, we have tried to have one "big event" related to the book. Last year, when we read Mr. Popper's Penguins for our OSOB project, we had the penguins from the Newport Aquarium pay us a visit. This year, we had to think of something that would tie into the book The Mouse and the Motorcycle. While we do have mice on display in Town Hall, we wanted to do something to tie in the motorcycle, too! In thinking about the coolest thing our committee had ever seen with motorcycles, the Indianapolis Motorcycle Drill Team came up, as many of us have seen them perform several times at the Indy 500.
I contacted Sgt. Bret McAtee, Commander of the Indianapolis Motorcycle Drill Team, told him what we were doing with the book, and asked it a performance might be a possibility. I figured it was a long shot, because they usually perform at huge events like the St. Patrick's Day Parade, the Indy 500, etc. But, he said yes and coordinated the performance for us! When talking back and forth this morning because of the weather, he mentioned that several of the team members were even coming in on their "off" day today just to do our show! The members are all officially "on the clock" as police officers for each performance and they call themselves "Law Enforcement Ambassadors of Good Will."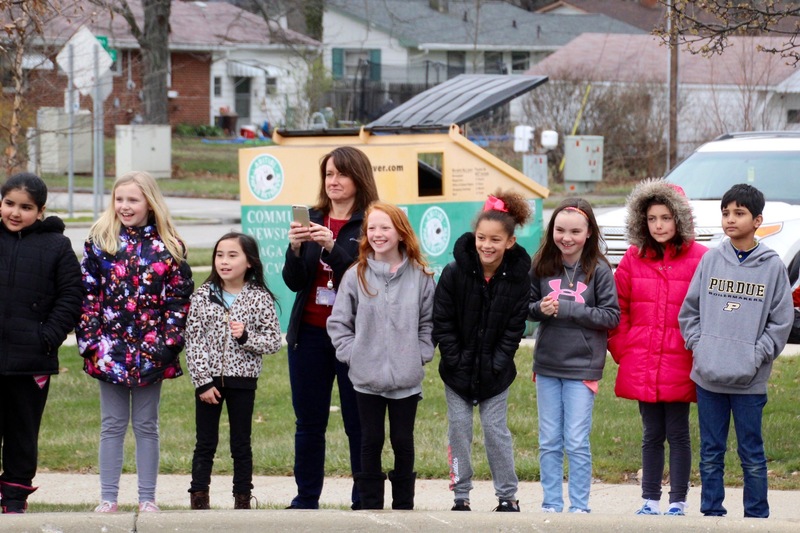 For more photos from today's wonderful program, please check Facebook!