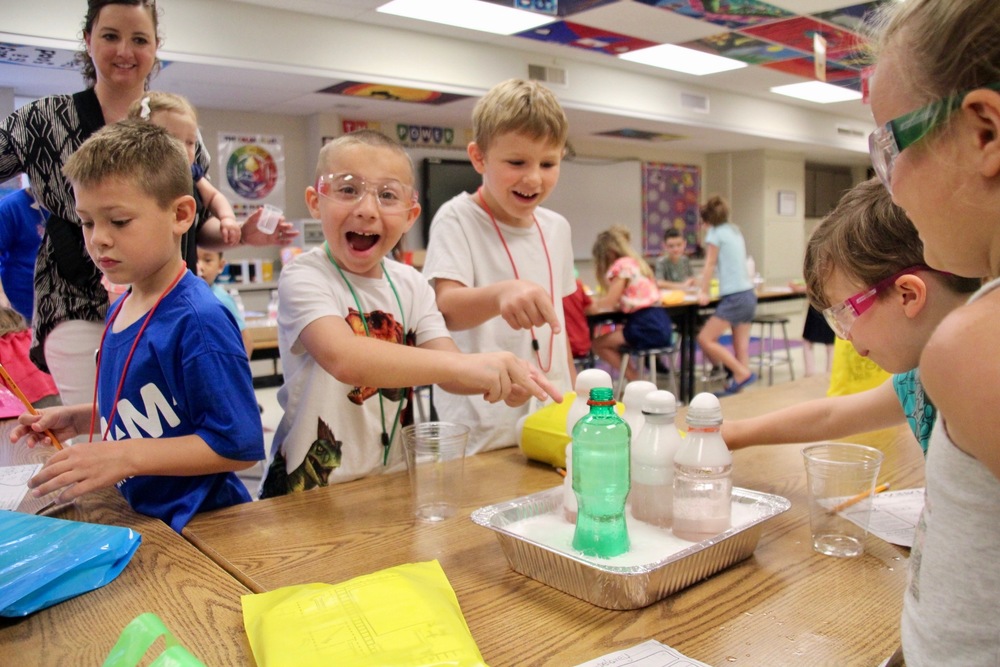 Week One of Summer 2019
Sabrina Kapp
Friday, May 31, 2019
Some of you know how busy summers can be for kids - you may have been driving car pool this week for one of the many camps going on in and out of school. Others might remember how the summer seemed so hectic, so fast. And others remember a lazy, long, relaxing period when summer seemed to drag on forever.
This year our summer stretches ten weeks (the first day or school for students is August 5th). So for most of the summer, we'll provide a weekly recap of all the things happening in Plainfield schools, on our fields, and here at the Administration Building. Many have asked, "is summer boring when you work in the admin building?" The answer is a loud, "NO."
This week, we had two meeting rooms filled with elementary and middle school teachers who took part in two full days of computer science training. The work they did will translate into great lessons and activities for their students in the coming years.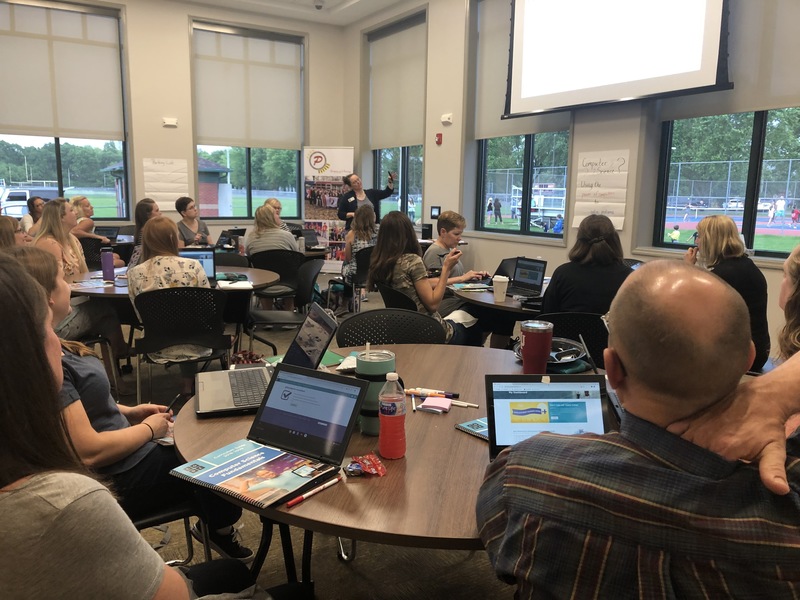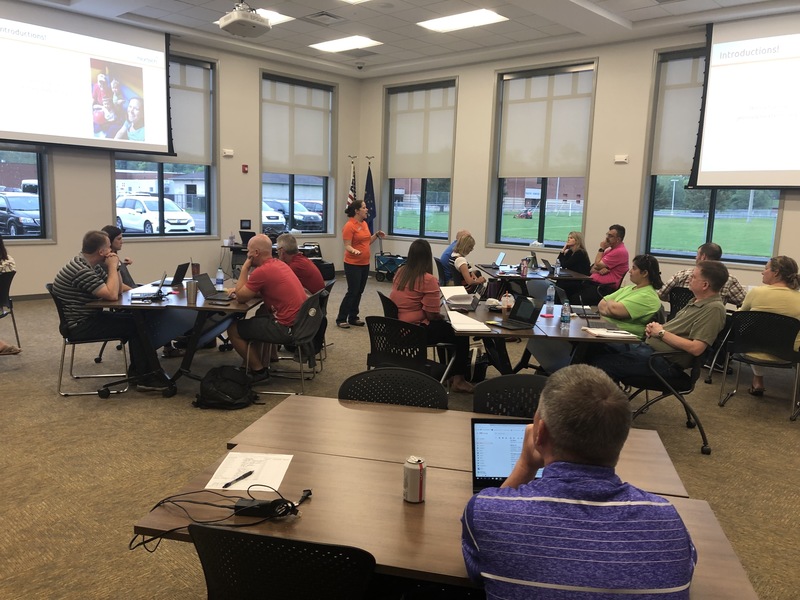 PCMS (currently the middle school, but home to the high school prior to 2008) is in the early phases of a major renovation, and while work began several weeks ago, it became very obvious this week when the opening for the school's NEW main entrance was opened up in what used to the the 100 Hall. In alumni terms, the new main entrance will be approximately where Mr. Grosskreutz, Dr. Salsman, and Mr. Effinger had their classrooms.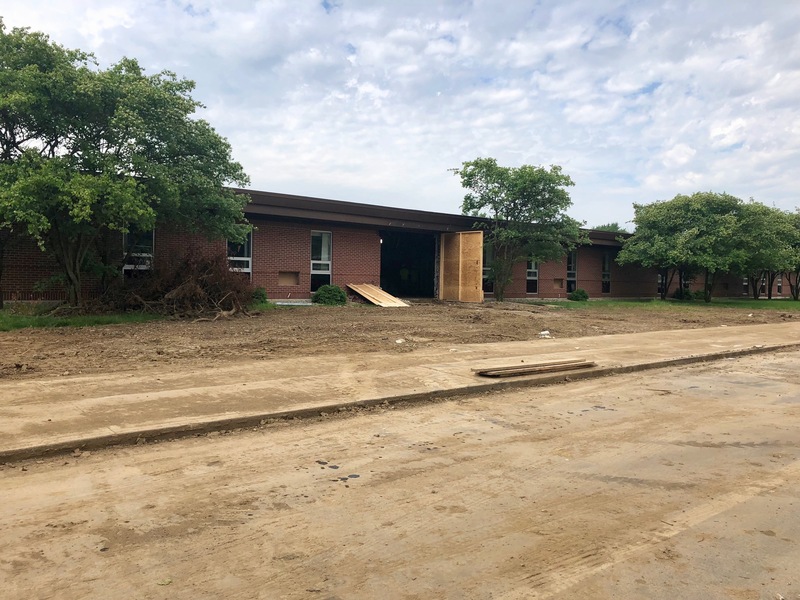 If you're wondering why the main entrance is being relocated, we have the answer.
What is now the middle school first opened its doors in 1958 as the senior high school. Grades 10-12 filled the first (western-most) version of the school, until much later, when the eastern part of the school was added and grades 7-9 moved in.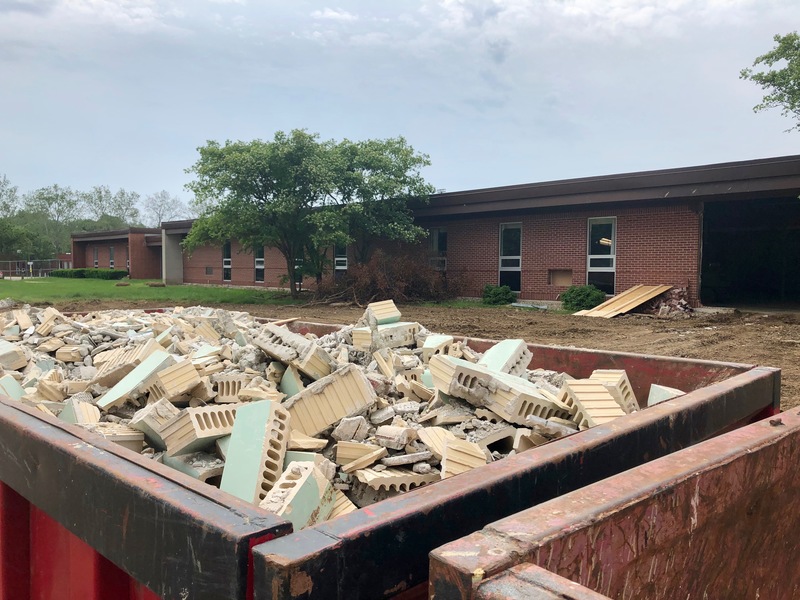 Later, when what is now known as Clarks Creek Elementary was built, grades 6-8 filled those hallways in what was our community's first middle school. At that point, the 700 and 800 halls at the high school became the Kindergarten Center.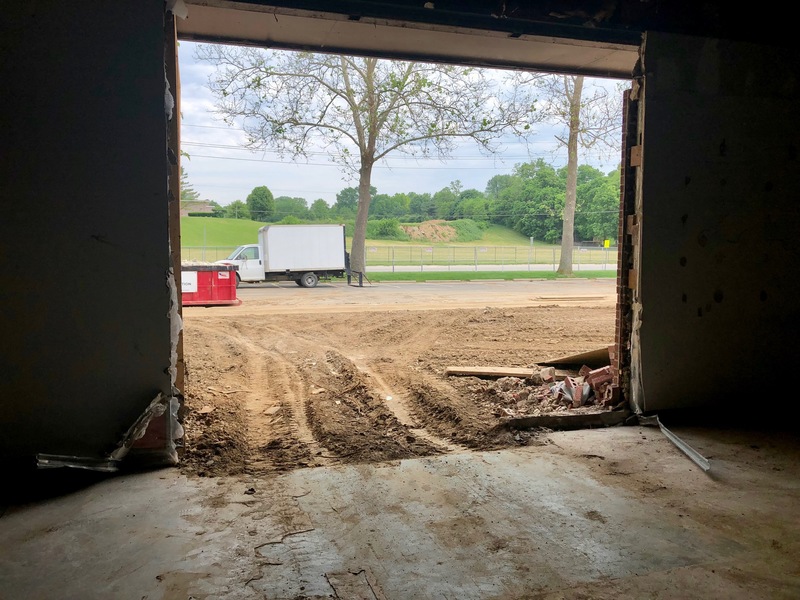 In 2008, when the "new" high school opened, grades 6-8 moved to Stafford Road and the kindergarten classes returned to the elementary schools. Several updates were made to create a building that was welcoming and appropriate for this age group, and changes have been made throughout the years. But in terms of major construction, this project marks the first in some time.
One of the most obvious changes, of course, will be the relocation of the main entrance and the school's main offices. This is being done partly to better accommodate the needs of today's students, parents and staff, but also to provide a greater layer of security at the main entrance. A resulting benefit is that the new entrance was designed to allow more natural light to flood the space (in 1958, educators were not aware of the positive impact natural light can have on learning).
Navigating the school will also be simplified, as main hallways will be straightened and lengthened, as opposed to the many narrow, short hallways that exist today. Less congestion, better for everyone.
More on construction throughout the summer.
But not to be forgotten, our other schools have seen plenty of action this week! At Brentwood Elementary, teachers Rachel McGinn and Tara Sherman hosted their Mad Scientist Camp, and if you follow Brentwood on social media, you've already seen some of the fun their young scientists have experienced. In case you've missed it, here are some photos from today's volcano experiments.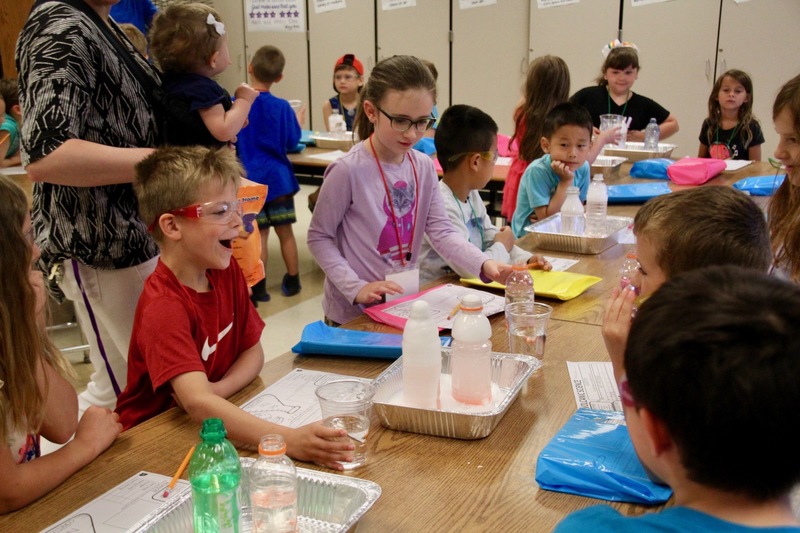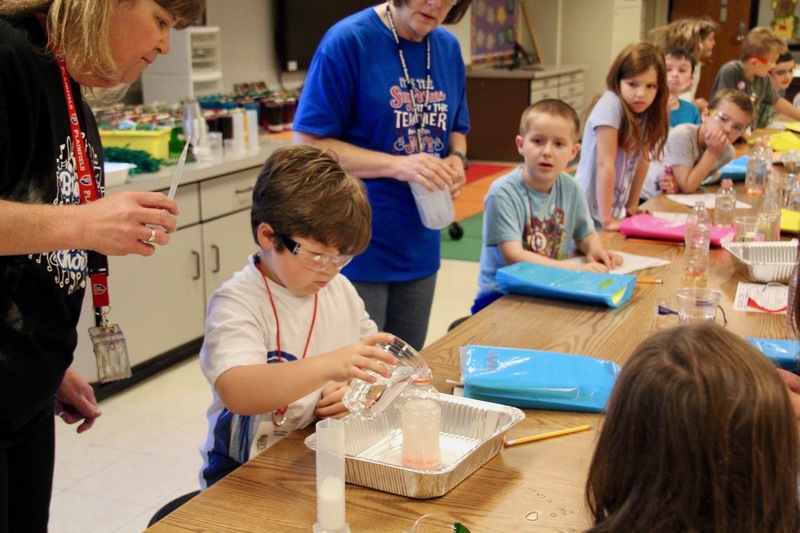 Across the street, The Imagination Lab is hosting two camps each day, with more camps in the coming weeks. This week, students participated in "First Encounters with Chemistry," and much like our scientists at Brentwood, the shrieks and laughter told the story. We really DO bring joy to learning.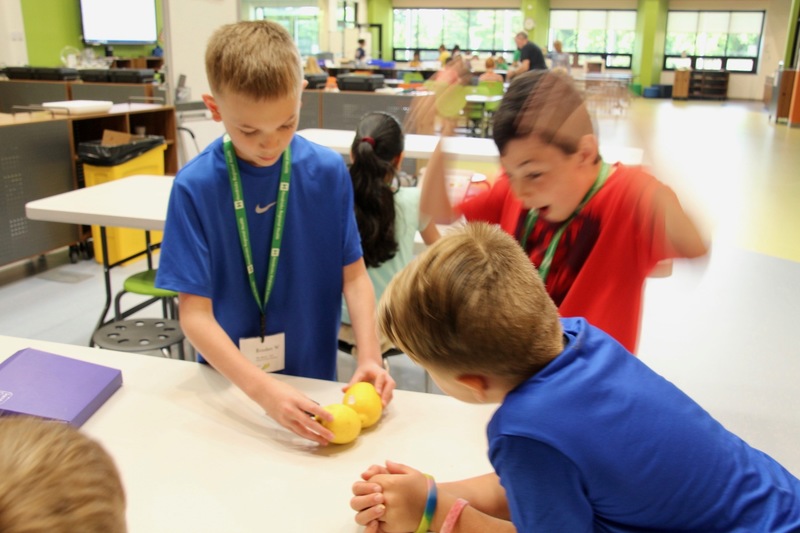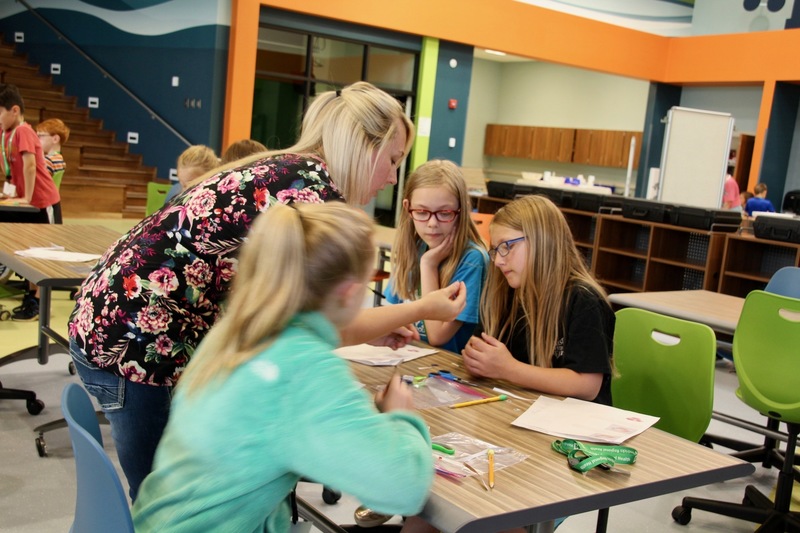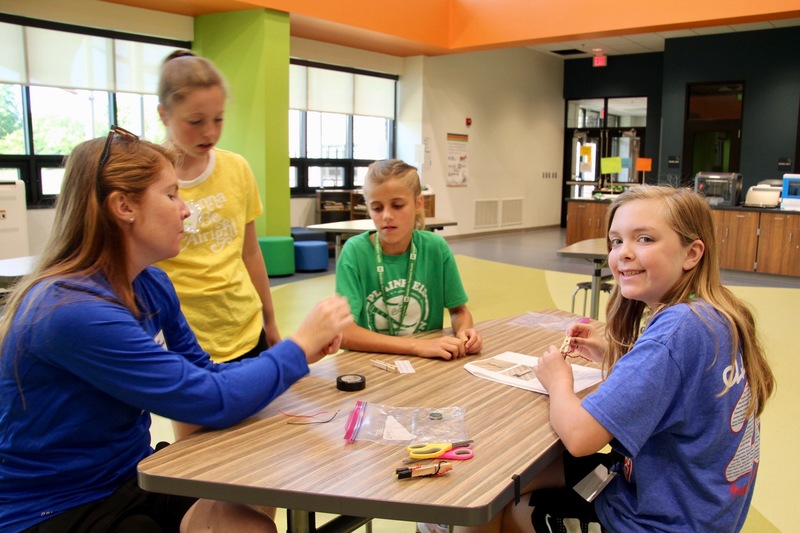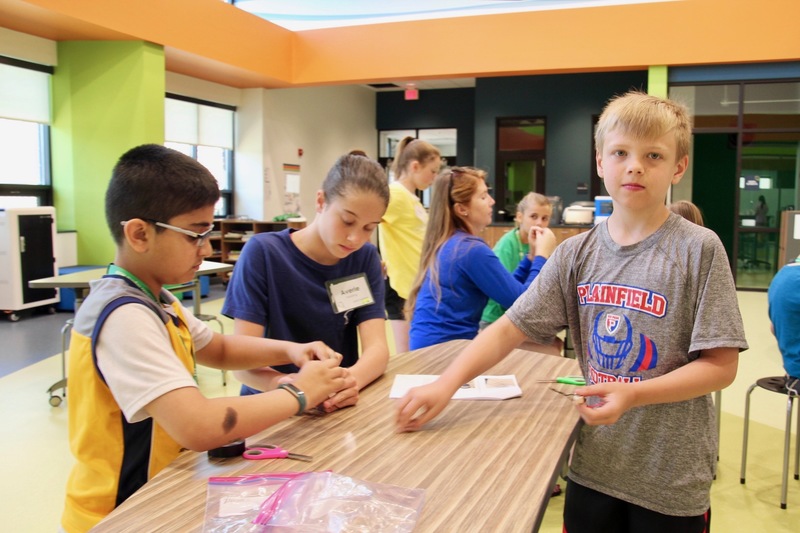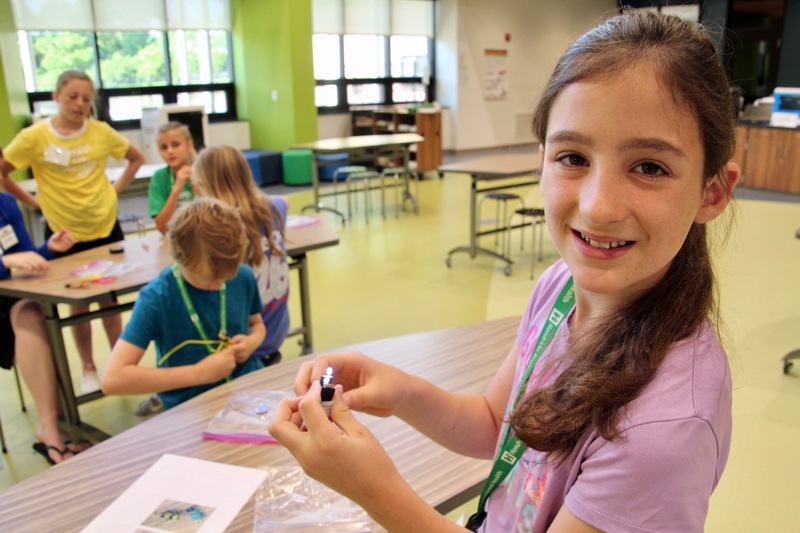 A quick stop at PCMS found incoming 6th grade flutists in small group lessons as they master the proper posture and breath control that will one day soon result in beautiful melodies. Beginning orchestra and other instruments have been hard at work this week, too.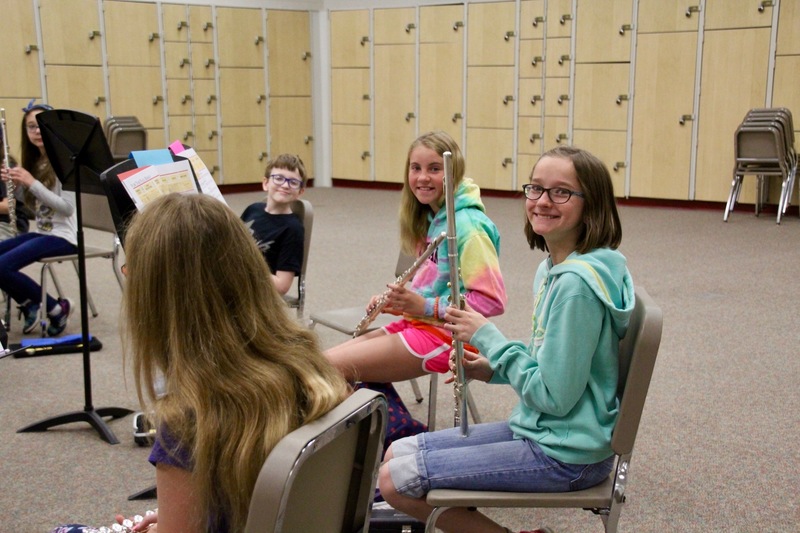 At the high school, we have three student-athletes participating at the semi-state and state levels this week. Jordyn Pax (below right) will play in the tennis semi-state at Fishers, while Olivia Utterback (100m Hurdles) (below middle) and Aubrey Barker (High Jump) (below left) will be competing for state titles at IU. Please join us in wishing these Quakers well!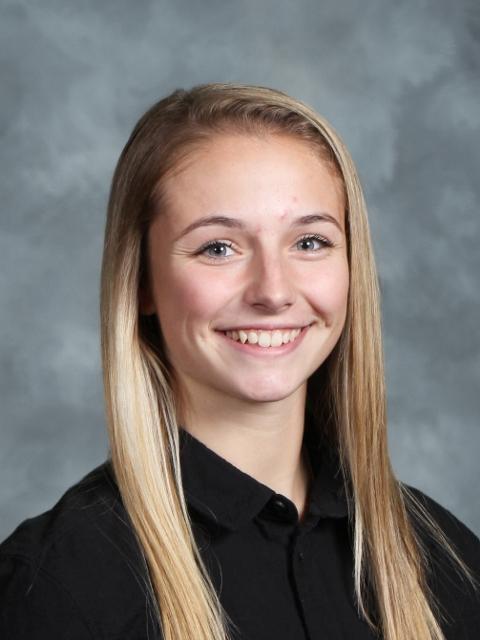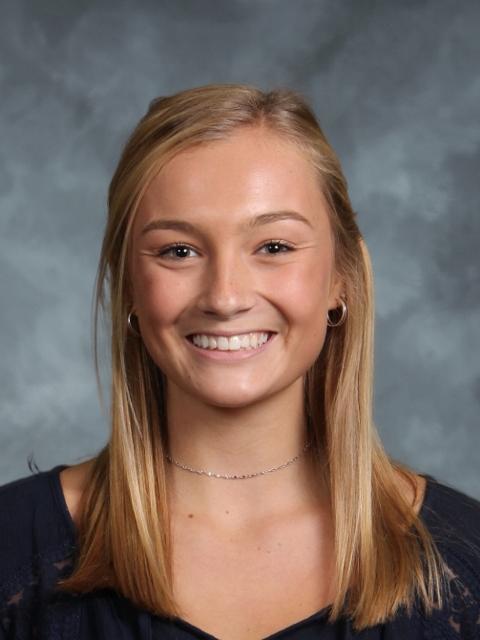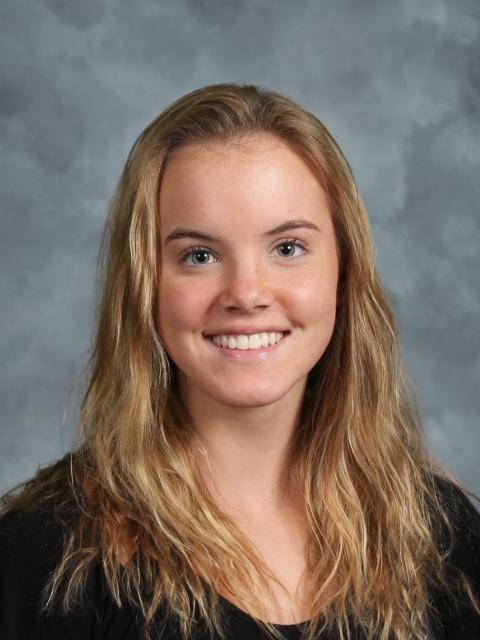 In other, less photogenic and more mundane news, we do have some important reminders. Have you registered your child for the coming school year? Please do so, as quickly as possible. It makes a big difference in how our teachers and administrators are able to prepare for the first day of school. Here is the link for registration: https://www.plainfield.k12.in.us/online-registration--19
On Monday, the Quaker Brake Food Truck will begin its weekday visits to Gladden Farms and the Plainfield Library. This means a free lunch for anyone 18 and under, and we invite you to take part in this fun, social, healthy activity. The details can be found in this graphic.
And the last tidbit of news for this week - don't forget that we've added a student assistance counselor to provide support to students throughout the summer. Those hours will be Monday through Friday, 7-3. By calling 317-754-5550, students can access local resources, referrals to mental and social support agencies, or schedule an appointment. As always, though, call 911 in case of emergency.
Whew! Thank you if you've read this far! Future weekly updates will most likely be shorter, but wow, we do A LOT in the summertime. Hopefully, you're doing some relaxing, some reading, and something really fun. Until next week ...